MongoDB monitoring tools
MongoDB is an open-source, document-oriented NoSQL database management system characterized by its flexible schema design, ad hoc querying capabilities, and horizontal scalability. Because of its flexible data model, MongoDB allows developers to build and deploy applications quickly and is an excellent choice for ecommerce platforms and metadata storage. However, due to the lack of suitable MongoDB monitoring tools or the limitations of many database monitoring tools, developers are not always able to make the most of MongoDB's capabilities.
Fortunately, there is a database performance monitoring tool that goes beyond other MongoDB monitoring tools, offering you actionable insight into the health of your MongoDB servers and helping you better understand how your applications and other services communicate with your database. Dynatrace automatically detects and monitors all MongoDB database calls, giving you the granular data and visualizations you need to effectively optimize MongoDB performance and improve the user experience of your applications.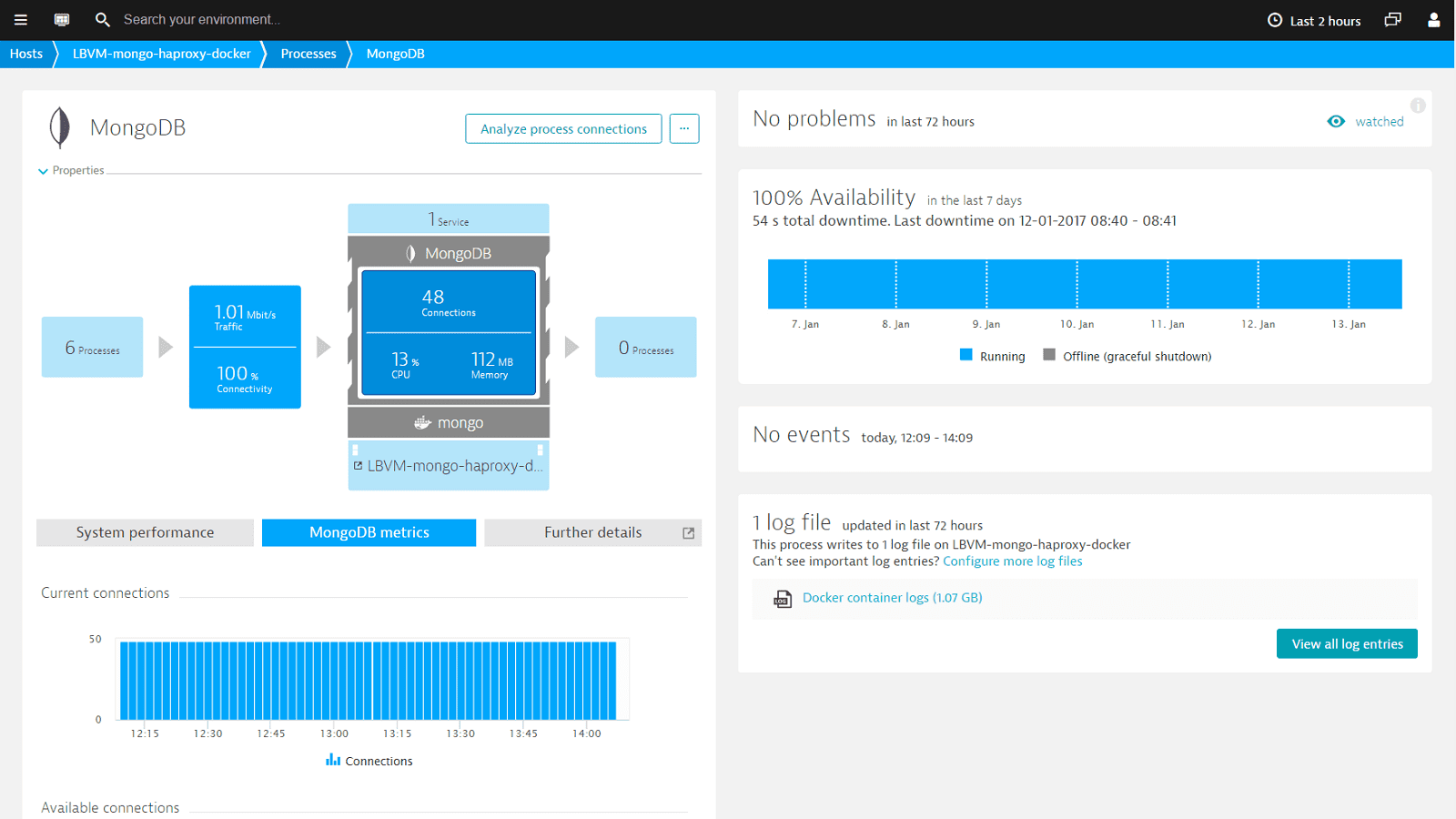 The need for more sophisticated, developer-friendly MongoDB monitoring tools
Generally, database administrators use built-in MongoDB utilities like mongostat or mongotop to collect statistics on MongoDB database activity. These are basically simple, lightweight MongoDB monitoring tools that are useful for ad hoc checks or getting a quick overview of the system, but they are insufficient for gathering detailed information on the health and performance of your database over time. And while MongoDB commands can be used to obtain more granular data on the state of your MongoDB server, more sophisticated MongoDB monitoring tools are necessary for aggregating and graphing metrics on throughput, usage patterns, and resource utilization—metrics critical for investigating performance issues.
The problem is that many dedicated MongoDB monitoring tools aren't developer-friendly. They're either difficult to use—because they're designed specifically for DBAs—or don't provide enough information. Developers need MongoDB monitoring tools that enable them to quickly find slow queries and missing indexes and better understand how their applications and other services access the database. And DBAs, in turn, would benefit from MongoDB monitoring tools that allow them to not just collect and examine various database performance and resource metrics but also effectively communicate with developers about how to improve database access patterns.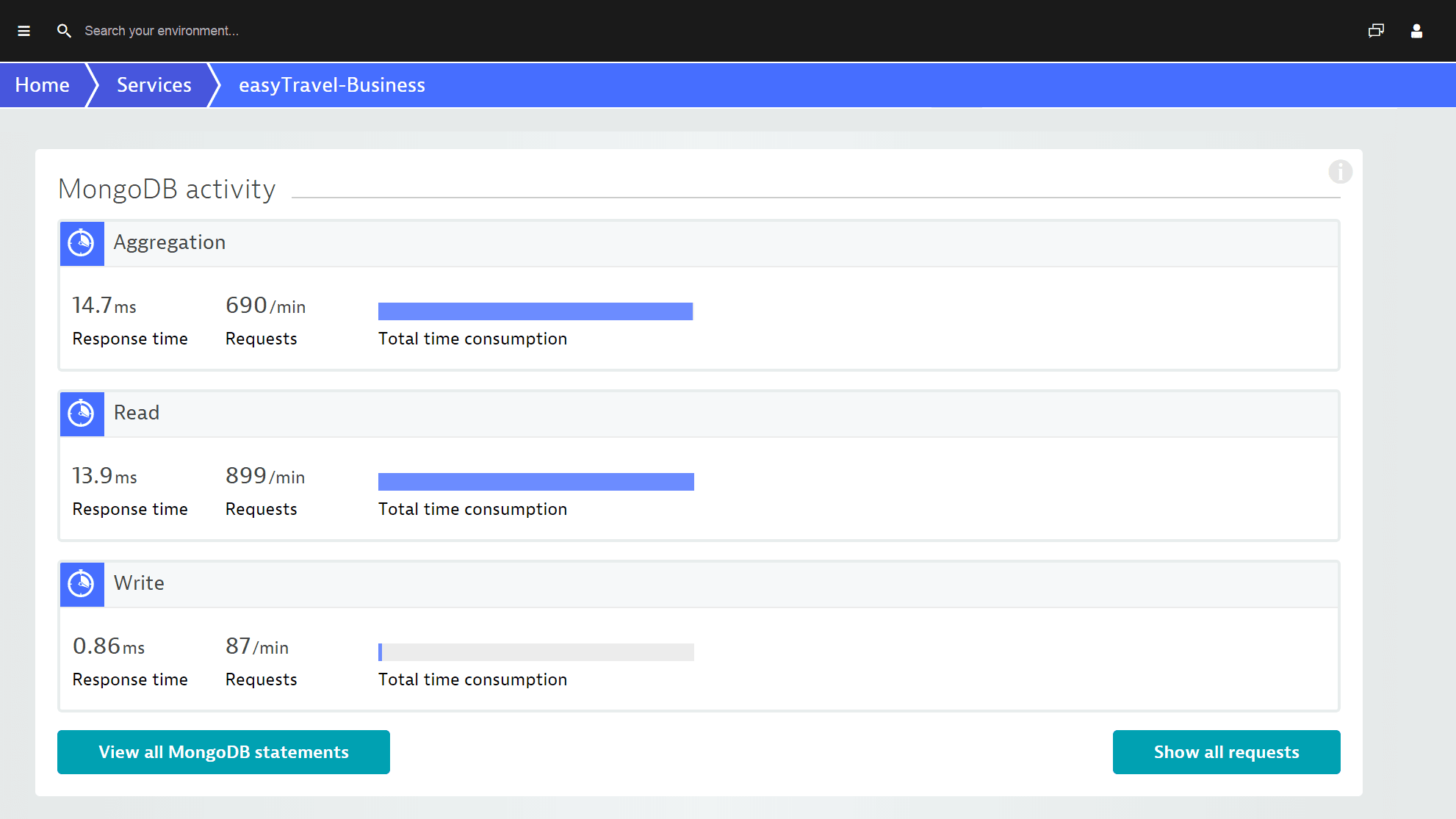 Resolving database performance issues and delivering faster applications with Dynatrace
Dynatrace is a robust unified monitoring solution bringing together end-to-end transaction tracing with powerful application and database monitoring capabilities including MongoDB and PostgreSQL monitoring tools. Featuring support for a wide range of database technologies including MySQL and Oracle, Dynatrace automatically detects and monitors all calls to your database, capturing all executed statements and providing you with a list of long-running queries—so you can resolve issues fast and deliver a better user experience for your applications. Whether it's MongoDB or PostgreSQL performance you want to optimize, Dynatrace's app-centric database monitoring tools give you the key database performance and statement-level metrics you need to pinpoint and eliminate hotspots and develop and deliver faster applications.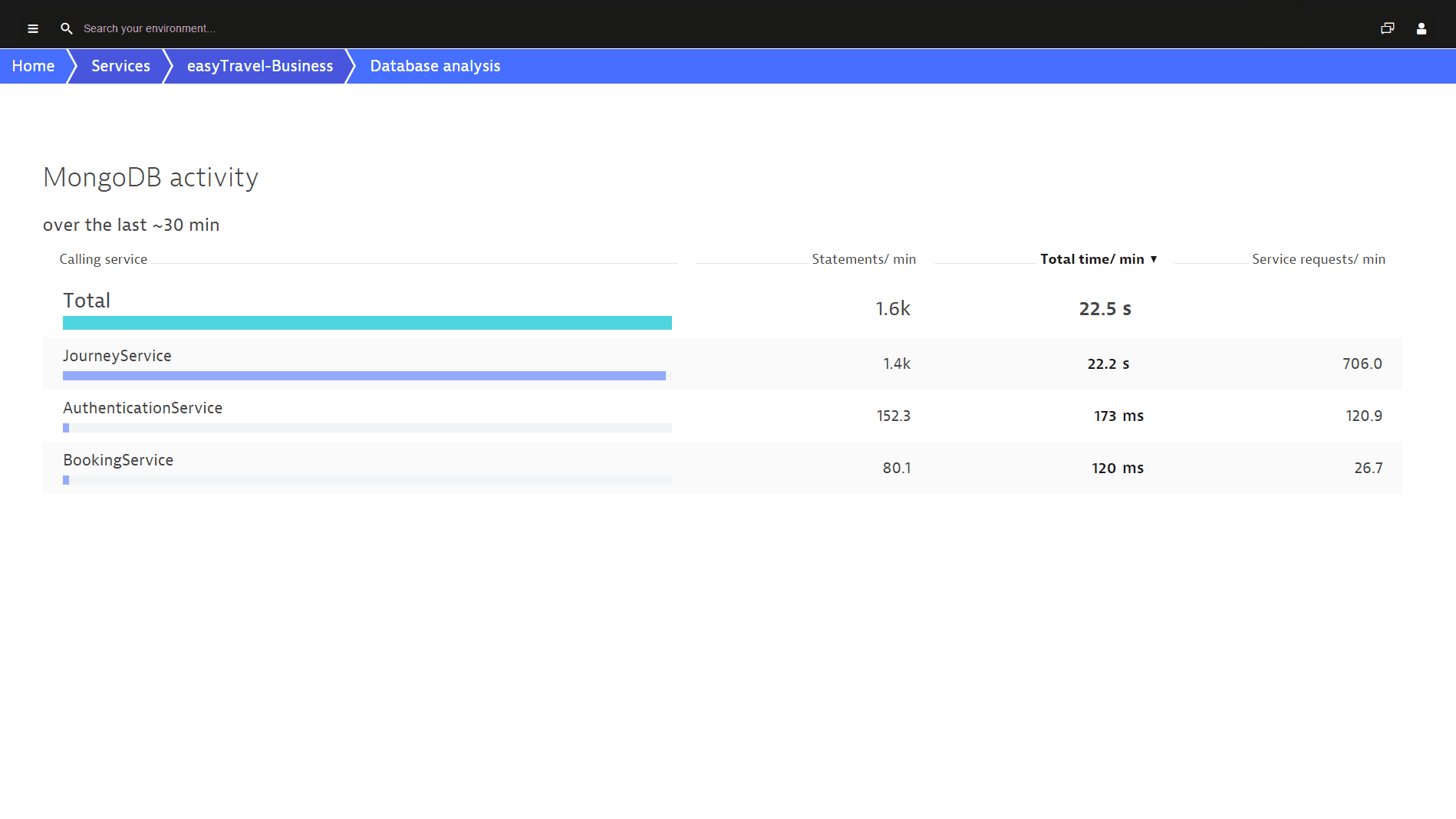 You may also be interested in…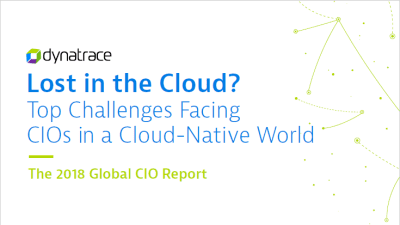 Top challenges facing CIOs in a cloud-native world
Based on a global survey of 800 CIOs, this report takes a closer look at the challenges that organizations face in overcoming the hyper-complexity of modern, cloud-centric ecosystems.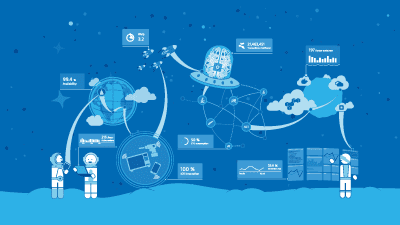 Global Digital Performance & Transformation Audit
In an independent study involving more than 1,200 global IT and business professionals, Dynatrace reveals that it's commonplace for organizations to encounter customer and revenue-impacting performance problems every five days.
Read the Global Digital Performance & Transformation Audit here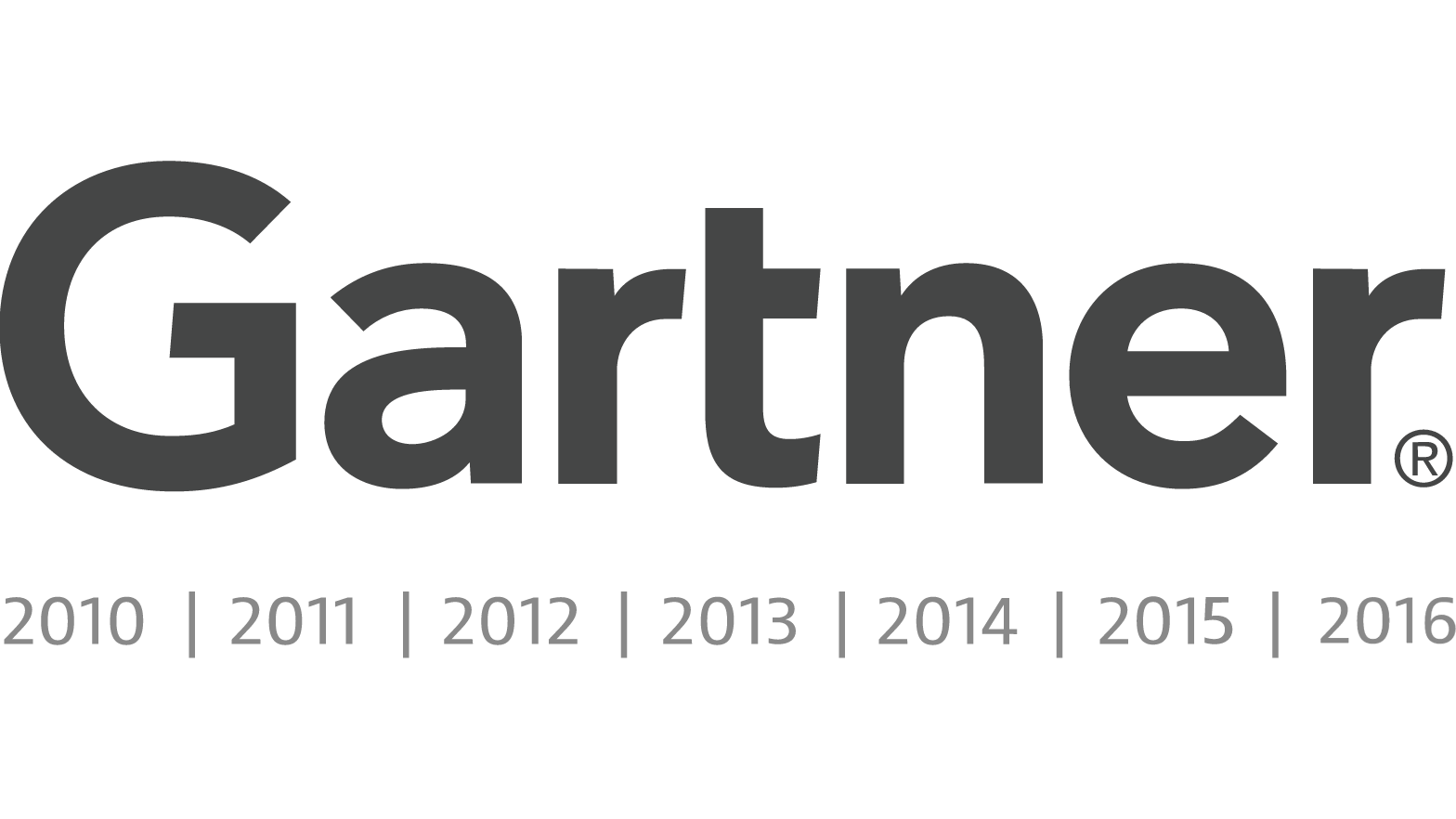 Named a Leader in the Gartner Magic Quadrant for APM 7 years in a row
It's our dedication to innovation and ability to see the market expanding beyond APM and into the modern era of "digital performance management" that earns us a top spot year after year.
Start your 15-day free Dynatrace trial today!