Citrix monitoring
Monitor the performance of your Citrix applications
Citrix monitoring overview
---
Citrix XenDesktop and XenApp simplify access management issues in Bring Your Own Device (BYOD) and application virtualization scenarios. Unfortunately this revolutionary technology renders traditional performance monitoring useless as your teams cannot access the user and application-specific metrics needed for fast troubleshooting.
Empower your IT and Operations teams with a solution that instantly reveals who is using what application when, which transactions compete for bandwidth and which specific users are impacted when performance degrades.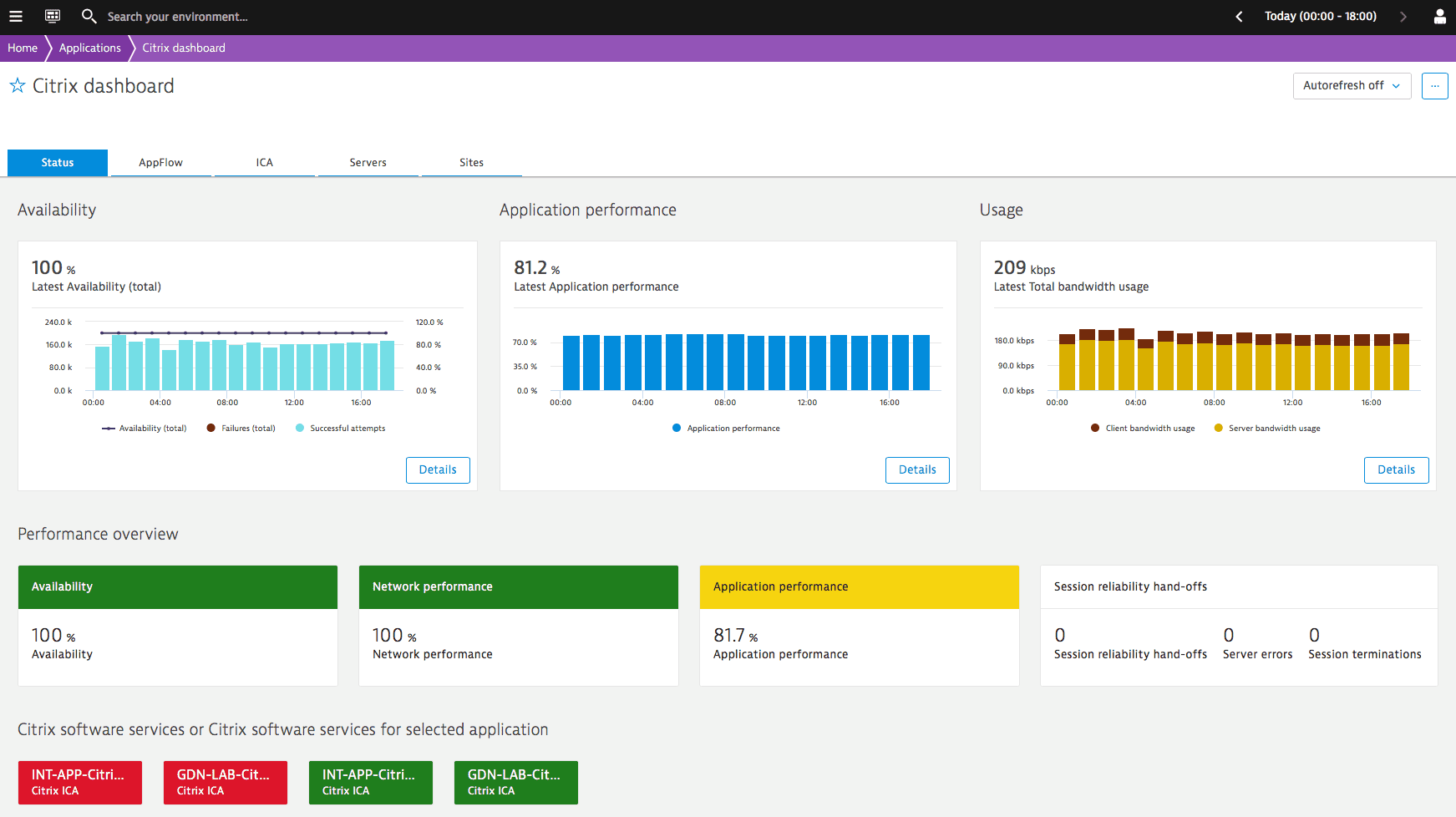 Deeper insight into Citrix ICA
---
(XenDesktop and XenApp) for faster troubleshooting and best end user experience
Complete visibility into the Citrix ICA traffic so you know who is using what application, where the traffic is coming from and where it is going, what applications are competing for the network bandwidth and in case of a performance issue, how many users are impacted.
Regain control of the quality of the service you deliver to your end-users through Citrix.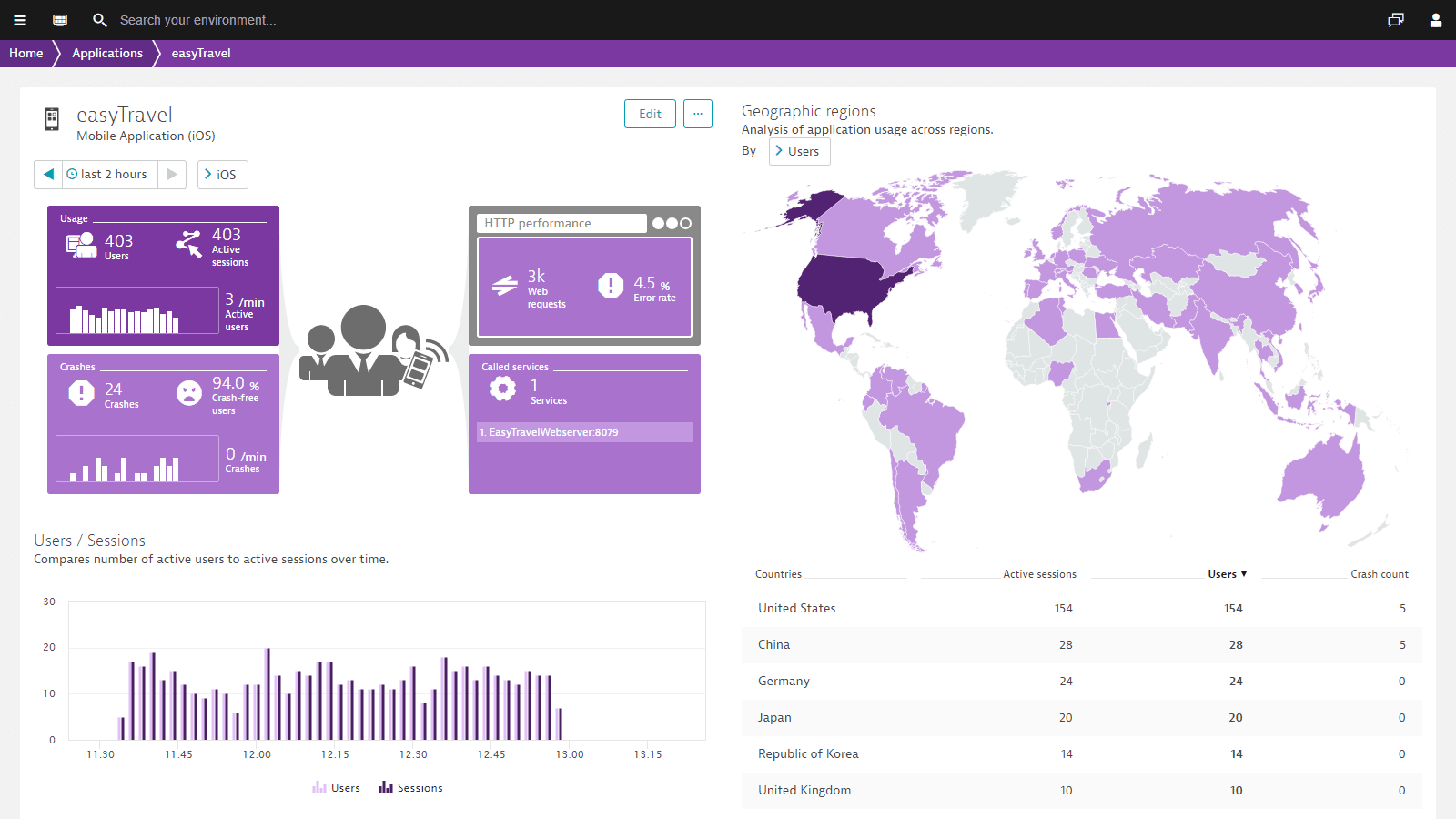 Detailed Citrix-specific performance reports
---
Monitor all key aspects of network connectivity required for smooth delivery of applications over Citrix.
Network round-trip time and retransmissions rate

Effective network throughput experienced by end users

Network bandwidth usage per location, with per-application breakdown (link utilization statistics can also be gathered using NetFlow) TCP connectivity availability from client to server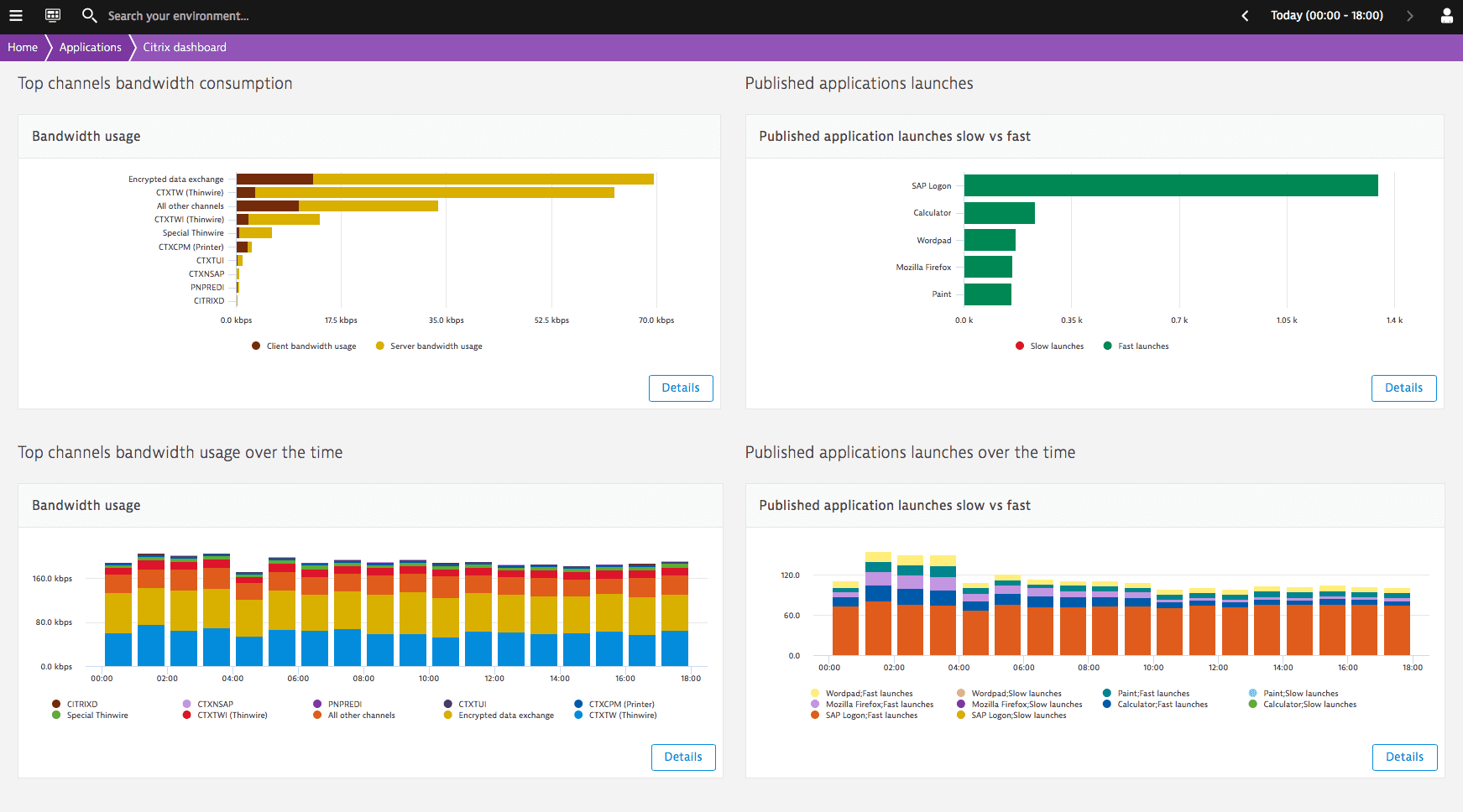 See what Dynatrace Network Application Monitoring offers your enterprise
---
Have questions about how it works? Request your personal demo!
Just a few of our enterprise customers