Azure container monitoring
Monitor Kubernetes, Docker and DC/OS containers in highly dynamic Azure environments
Try for free
See the magic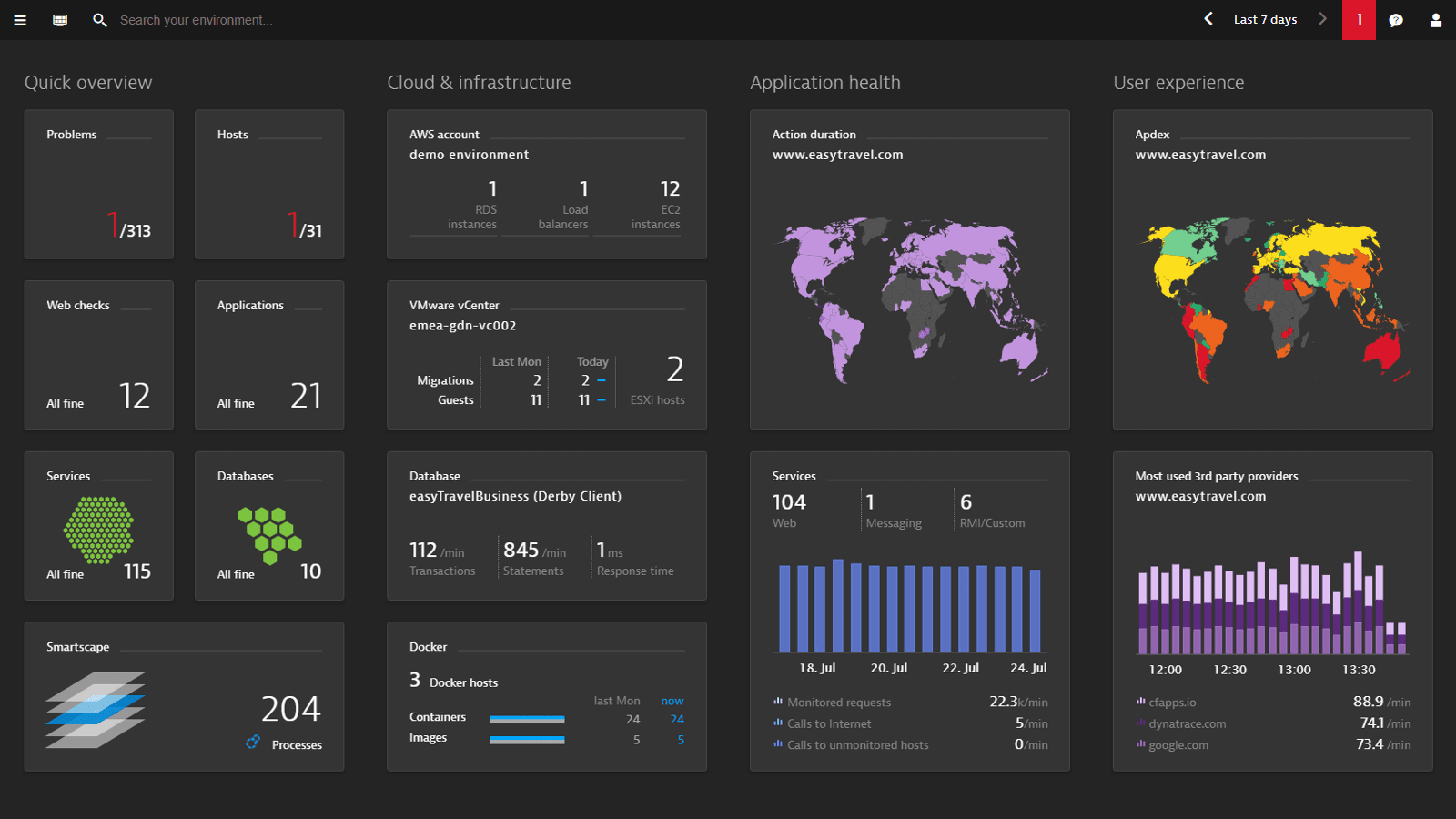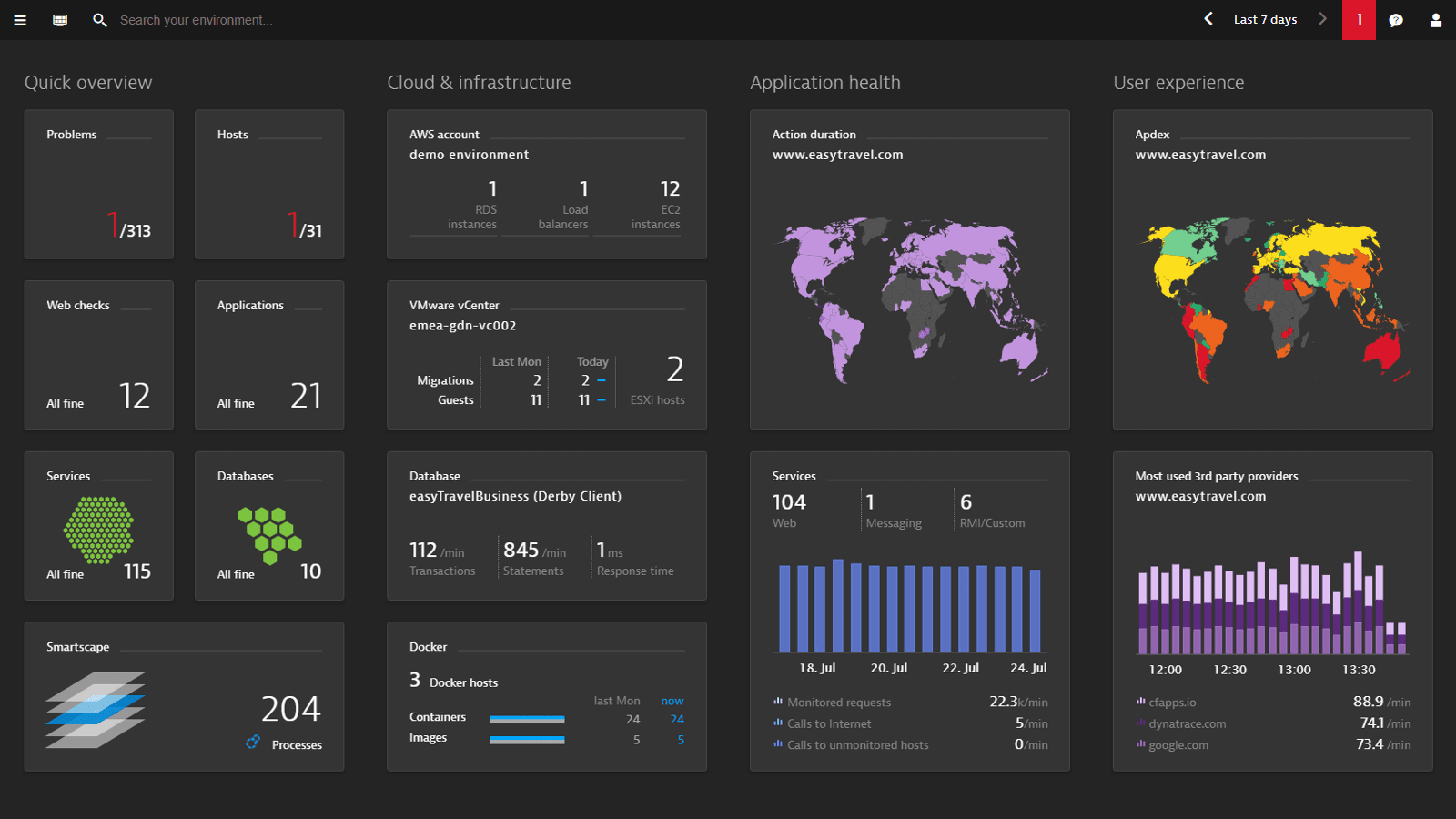 What is Azure Container Service (AKS)?
---
Azure Container Service lets you pick your preferred open-source container technologies in an optimized Azure hosting environment. Supported are:
With Azure Container Service setting up clusters is just a matter of a few clicks or API calls. The more sophisticated your environment is, the more you'll benefit from Dynatrace. Click the links above for more information.
Container monitoring done right
---
Dynatrace is the only monitoring solution engineered to automatically detect and instrument all containers as they spin up without modifying images or manual configuration.
Easy deployment: Don't bother with instrumenting every single container. Dynatrace OneAgent discovers all containers automatically and starts monitoring them with zero manual configuration.

Inside view: Dynatrace goes beyond monitoring the container. It tells you the true health of all the services running inside.

Root cause detection: Dynatrace uses artificial intelligence to detect anomalies. Instead of sending you a plethora of alerts Dynatrace automatically identifies the underlying root cause.

Network health: In a microservice based environment the health of an app depends heavily on the health of the network. Dynatrace is the only solution that pinpoints issues related  to network transmission or connectivity.
Sign up today and try Dynatrace container monitoring on Azure for free!
---
You'll be up and running in under 5 minutes:
Sign up, deploy our agent and get unmatched insights out-of-the-box.
Just a few of our enterprise customers
Red Hat OpenShift Partner Spotlight: Dynatrace
Read a recent interview with Dynatrace's Daniela Rabiser, Product Manager for OpenShift and Kubernetes, on Dynatrace's current integration efforts with OpenShift, and a preview of soon to be released features/functionality.
Dynatrace Performance Power Demo: Monitoring OpenShift
In our Online Performance Demo, you'll learn how Dynatrace unified monitoring uses automation and AI to manage the Kubernetes and container-based OpenShift next-gen PaaS
The State of Monitoring in a Kubernetes World with Brian Gracely
In this podcast, hear from Red Hat's Brian Gracely, Director of Strategy, on the state of Kubernetes, where it is heading, and the importance of having a good cross-technology monitoring strategy that supports both brownfield legacy services as well as greenfield cloud native architectures and applications.