Azure Kubernetes monitoring
Monitor Azure Kubernetes Service pods, nodes, and clusters
Try for free
See the magic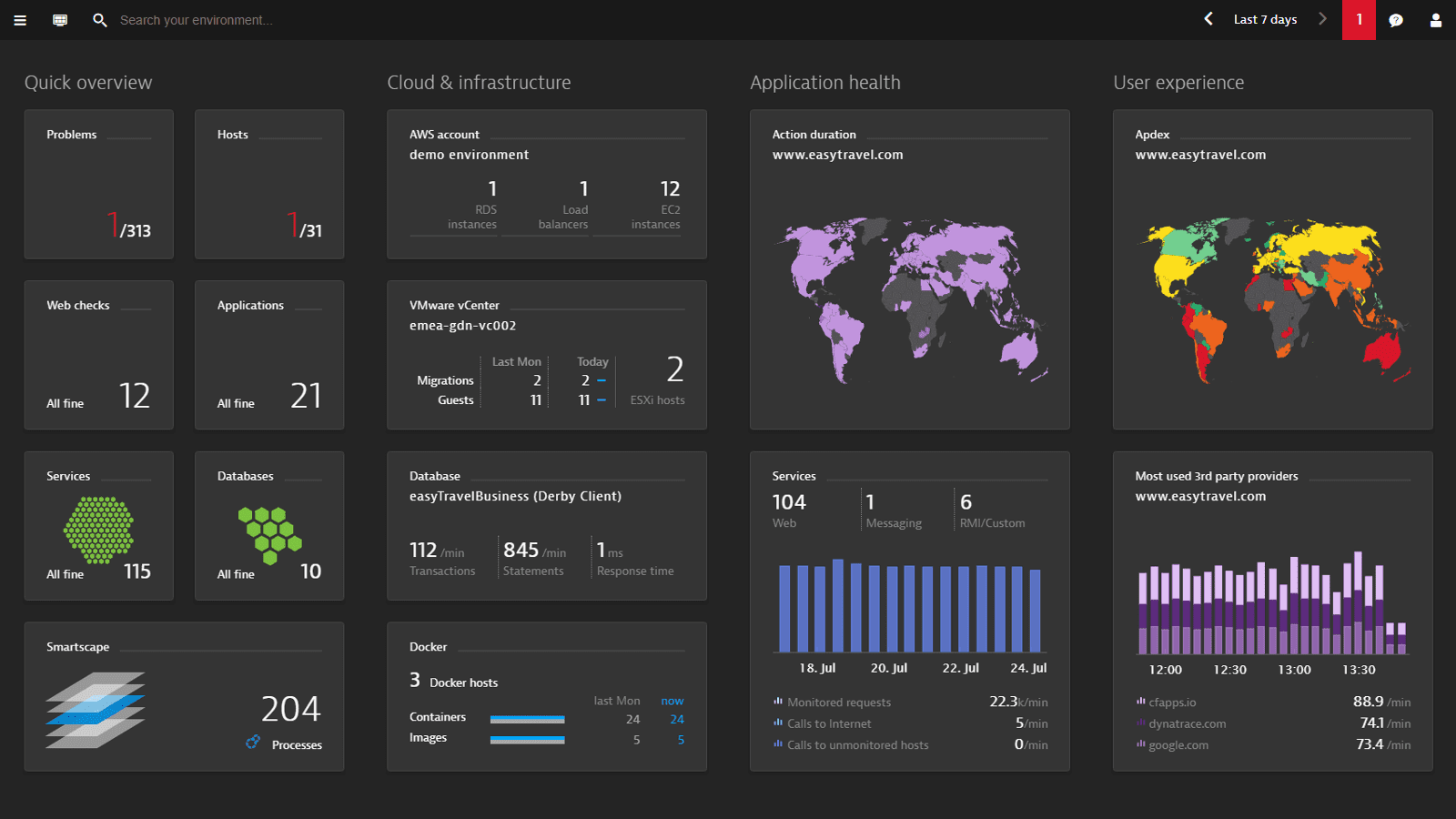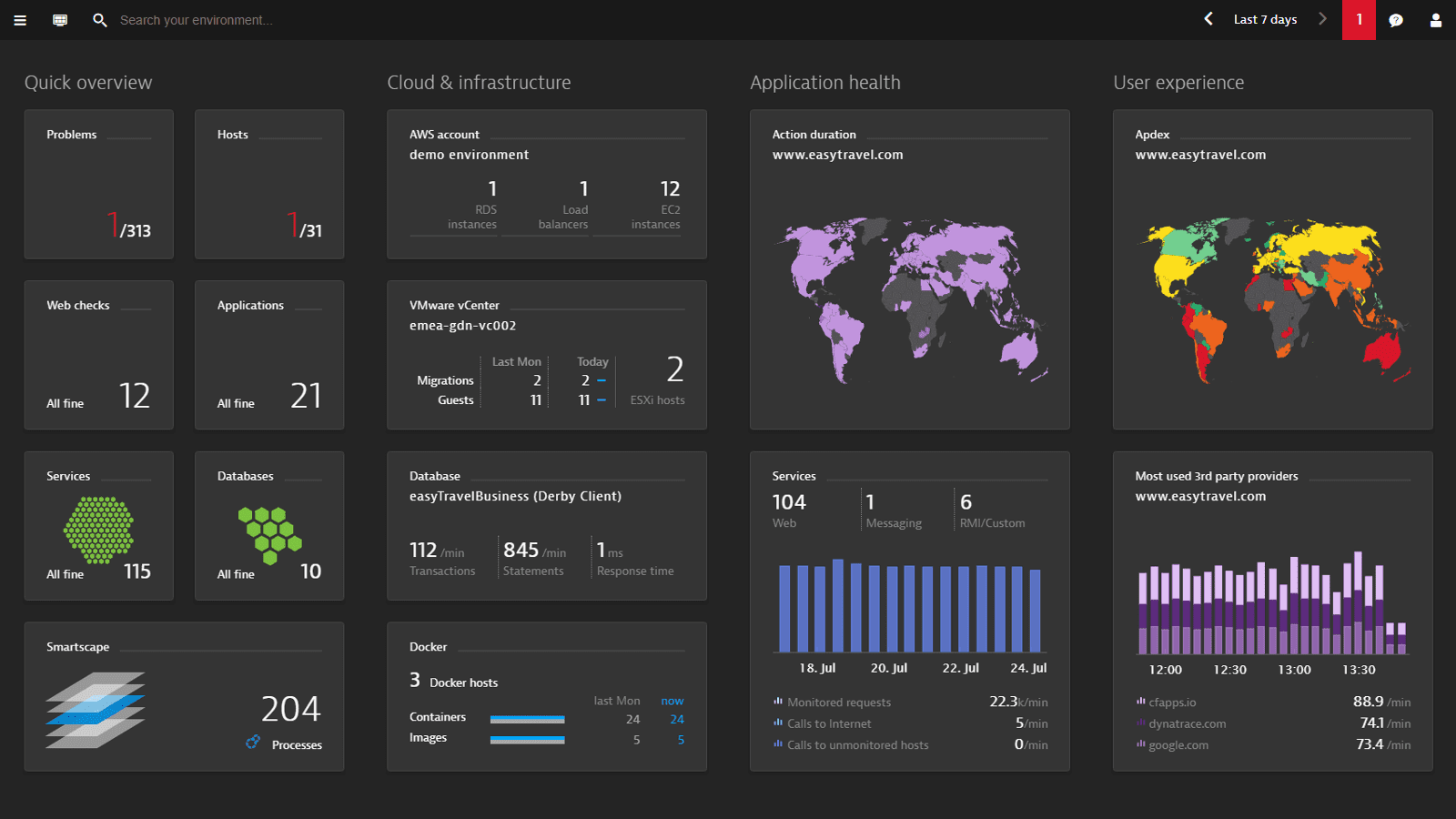 What is Azure Kubernetes Service (AKS)?
---
Formerly Azure Container Service, AKS is Microsoft's container hosting environment and bridges the gap between Azure infrastructure and existing container orchestration, simplifying the creation, configuration and management of VM clusters that are preconfigured to run containerized applications.
Deep observability for AKS
---
Dynatrace OneAgent discovers all containers automatically and starts monitoring with zero manual configuration.
Go beyond container health metrics with complete visibility into service health running the containers.
Solve issues faster with continuous analysis of dependencies for apps and infrastructure across hybrid/multi-cloud.
AI-prioritization of anomalies in real time, detailing the precise root cause of issues impacting end users.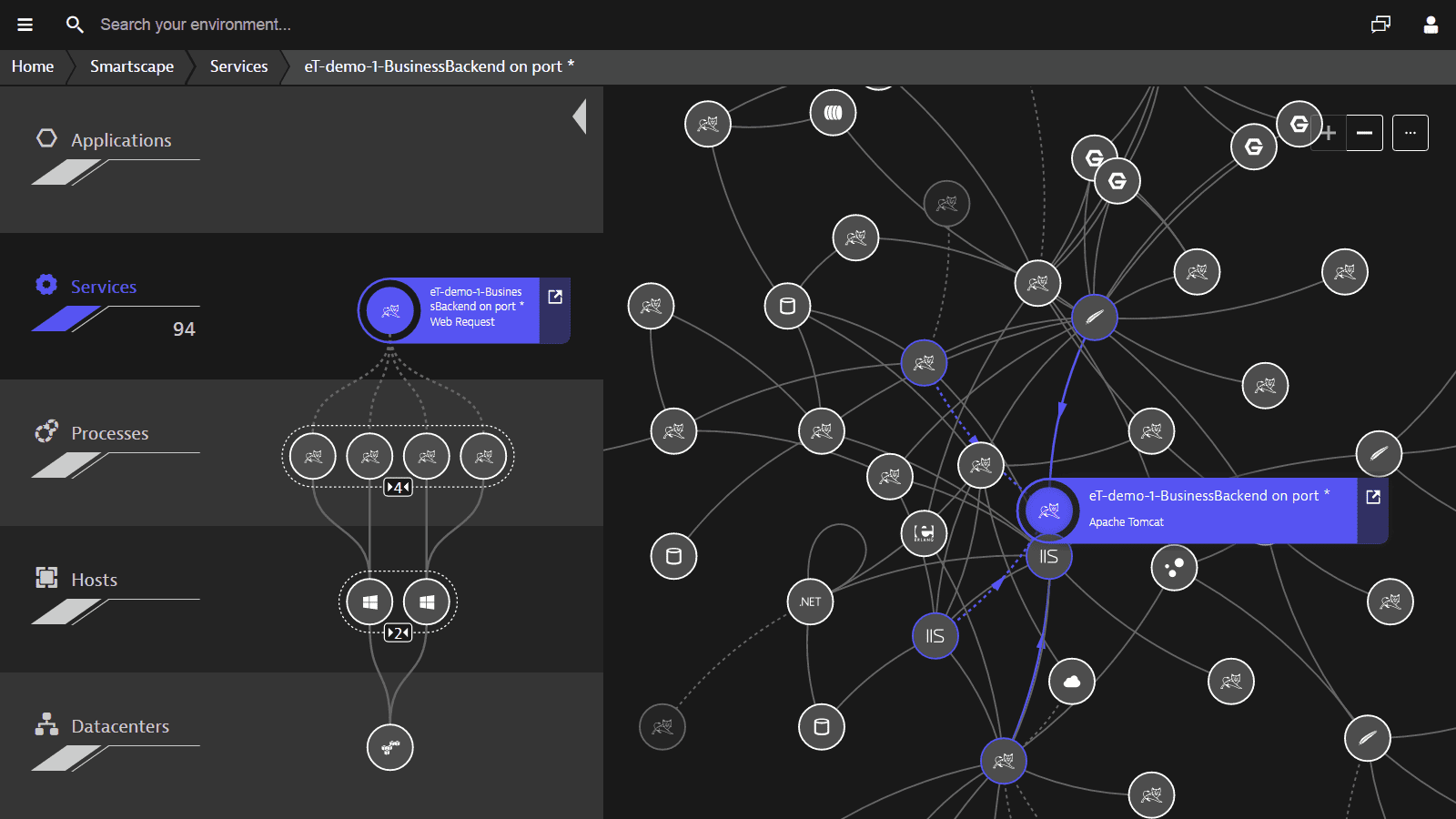 Sign up today and try Dynatrace Kubernetes monitoring on Azure for free!
---
You'll be up and running in under 5 minutes:
Sign up, deploy our agent and get unmatched insights out-of-the-box.
Just a few of our enterprise customers