At Dynatrace, we feel that giving our customers access to product features in an agile fashion is the way to go about product development. That's why we aim at a constant flow of iterative product upgrades.
We announced the synthetic HTTP monitors functionality as a public beta program two months ago (see our blog post) so we could share what we had ready without compromising existing installations. Since then, we have incrementally added improvements. These have led to a point where we can proudly say that synthetic HTTP monitors, in terms of our iterative process, are GA ready.
What are HTTP monitors?
While browser monitors rely on a Google Chrome-based engine that is responsible for test execution, HTTP monitors use simple HTTP requests to monitor the availability of a given URL. Private HTTP monitors, being very lightweight, are great for:
API testing (both internal and external)
Internal application testing
REST API for mobile app monitoring
Availability testing
Automatically generated tests
Each request is executed with a set of specified parameters:
HTTP/HTTPS URL
HTTP method (GET, POST, etc)
User agent (optional)
Additional HTTP headers (optional)
The general availability release of HTTP monitors builds on the capabilities announced with the public beta with the following:
HTTP monitor metrics availability from the REST API
Custom headers for HTTP monitors
Ability to switch on synthetic from the ActiveGate installation UI
Outage configuration for HTTP monitors
Performance problem generation (public beta was originally restricted to availability problems)
Dashboard support
For full details, see our help topics on how to Create an HTTP monitor and Configure HTTP monitors.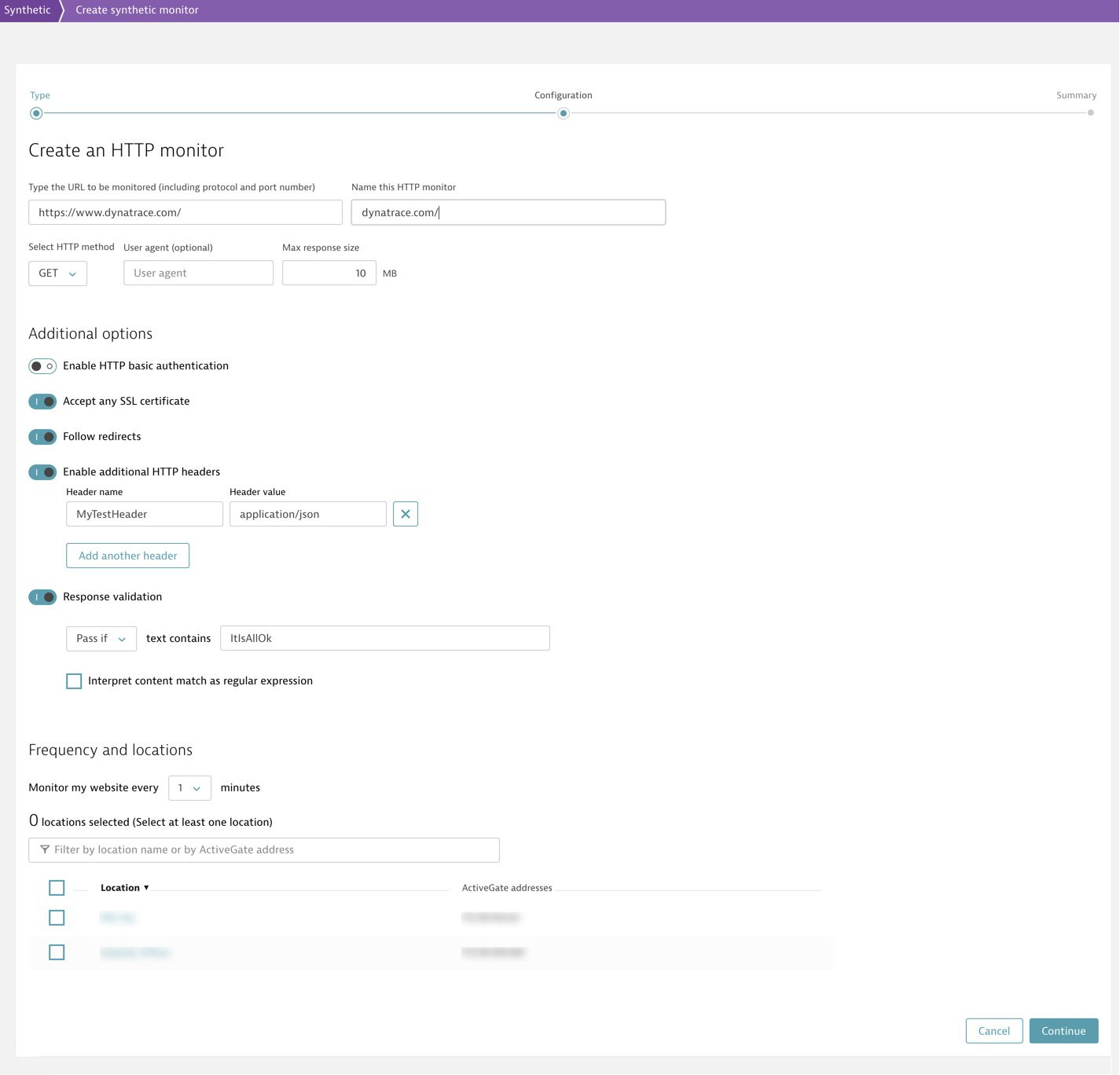 Setting up HTTP monitors
Toggle on the Enable synthetic monitoring switch during ActiveGate installation (see the image below) to enable private synthetic HTTP monitor execution from ActiveGates that have synthetic monitoring available and that serve as locations for synthetic monitors.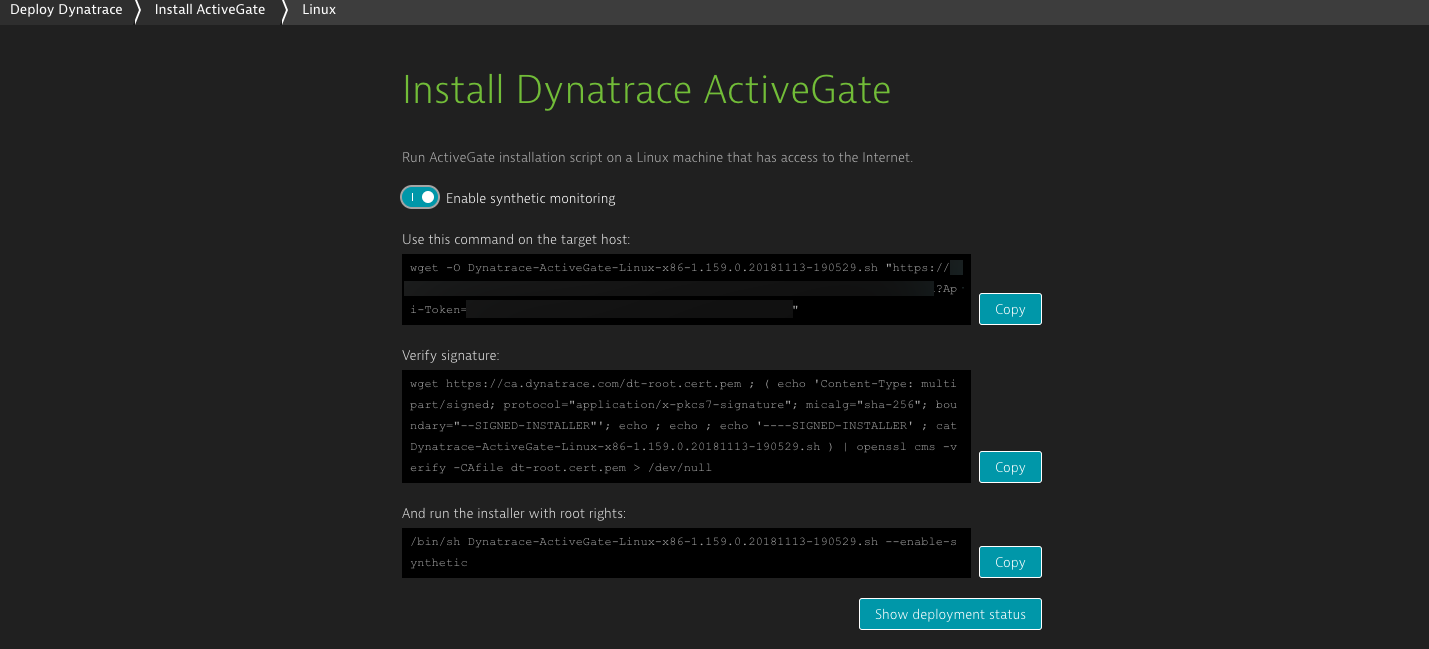 Please note that this first GA version of synthetic HTTP monitors is available only for Linux-based ActiveGates.
You can assign ActiveGates to custom locations in Settings > Web & mobile monitoring > Private synthetic locations.
For full details on using ActiveGate for synthetic monitoring, please see ActiveGate configuration for HTTP monitors.