Beginning with OneAgent v1.79, Dynatrace reports Apache Solr metrics. These metrics are available on the Java process page of each Apache Solr process.
To view Apache Solr metrics, select a Solr process (typically a Jetty process) and click the Further details tab.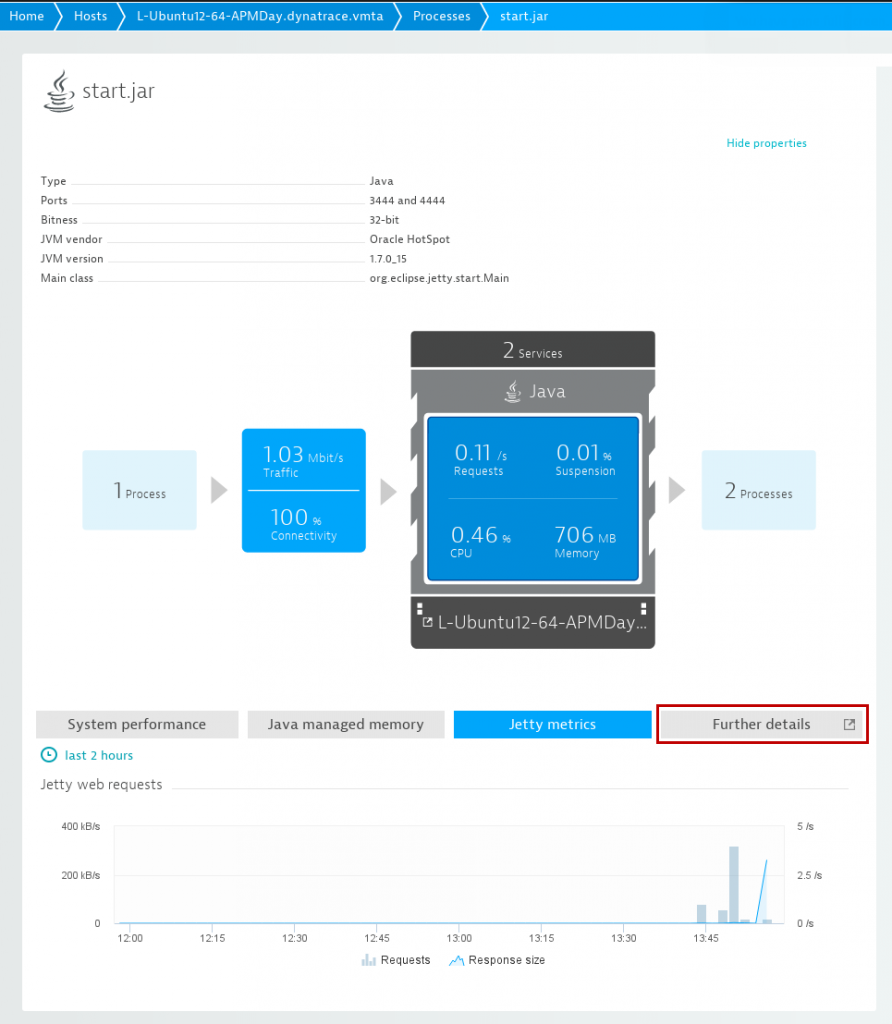 You'll find two new tabs for Solr metrics: Number of Solr documents requests in your Solr instance and Solr caches activity.