COVID-19 Continuity Support
Dynatrace is providing immediate assistance for IT teams under pressure from surge in demand on apps and infrastructure and rapid shift to work-from-home.

Dynatrace Business Continuity

CEO Message
Extended Trial Offer
---
Free trial extension
Step 1) Signup for the Free trial
Step 2) Email healthy-workforce@dynatrace.com to request an extension

Trial extended through June 19th for qualified users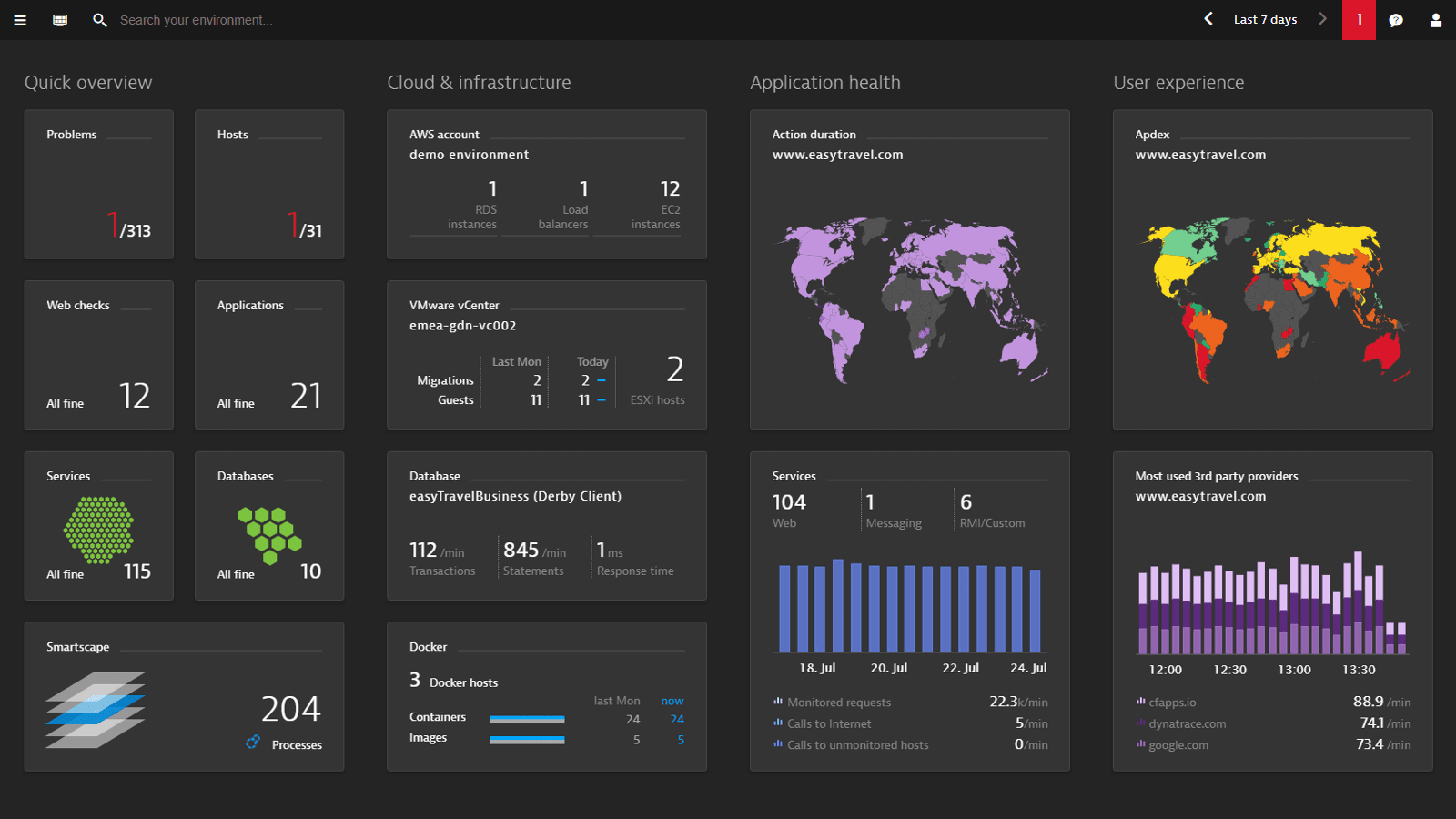 RUM for SaaS vendor experience
Free September 19th, 2020
Ideal for ensuring availability and performance of SaaS app: O365, Salesforce, G Suite...
New customers, trial users and existing customers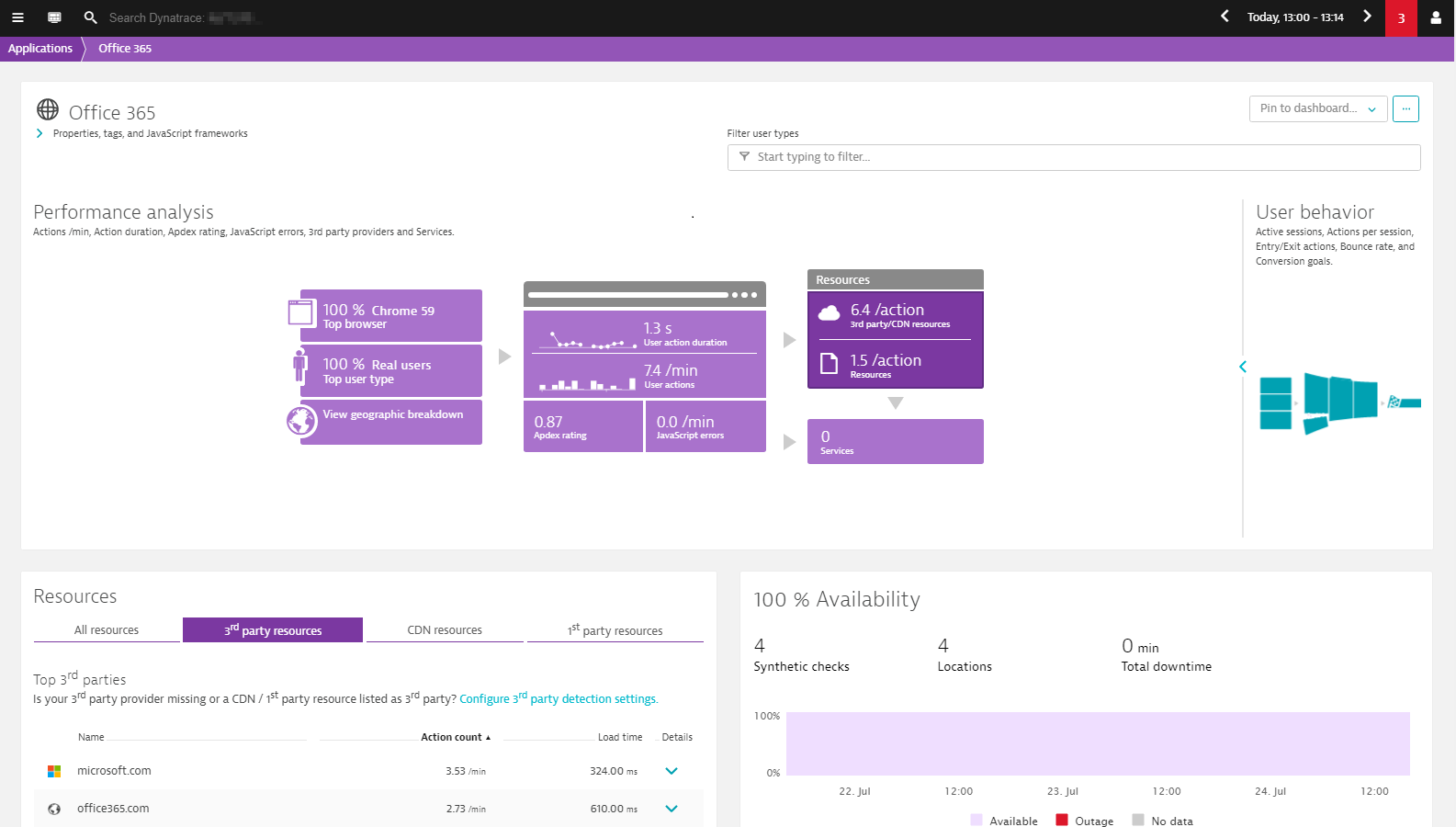 Ways that we can help you
---
Ensuring applications and infrastructure run smoothly amidst increased demand — Dynatrace provides full-stack, end-to-end observability at scale. In addition, the Dynatrace real user monitoring (RUM) provides insights IT needs to ensure apps and infrastructure work properly, so employees and customers receive the digital experiences they expect and rely on.
Delivering instant answers to anomalies — Dynatrace provides an integrated AI, delivering precise answers with automatic root-cause analysis, and prioritizes them by business impact. This augments the capabilities of teams who are responsible for keeping the business running, so they can ensure customers continue to have seamless digital experiences and employees can function efficiently while remote.
Facilitating remote collaboration across BizDevOps — Dynatrace provides a single source of truth, so BizDevOps teams can speak the same language. With full-stack monitoring, from user behavior down to infrastructure, Dynatrace not only identifies underlying issues, but also the business impact. This allows teams to optimize business processes and focus on the highest-impact, highest-impact work.
Get started with these quick demos
---
Related content
---
Start your free trial now
---
You'll be up and running in under 5 minutes:
Sign up, deploy our agent and get unmatched insights out-of-the-box.
Customer support
---