See all Jython performance metrics in real-time
Dynatrace captures every transaction, across every tier, without gaps or blind spots.
Pre-configured dashboards provide all relevant metrics down to SQL statement and code level.
In under five minutes the Dynatrace OneAgent automatically discovers your entire Jython application.
Automatically discover and map applications and infrastructure
Dynatrace automatically detects and visualizes your Jython applications and its dependencies end-to-end: from website to application to container, infrastructure and cloud.
Dynatrace Smartscape provides an interactive map of your application across all layers.
See how all components relate to and communicate with one another.
Our unique solution was designed for cloud environments where instances are rapidly created and deployed, making it a perfect fit for microservices environments. With Dynatrace, finding a problem only takes us minutes to identify, saving us precious time and resources.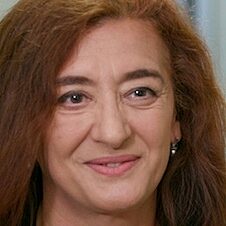 Eugenia Gillan
VP Engineering
at ZoomInfo
Start monitoring your Jython app with Dynatrace!
You'll be up and running in under 5 minutes:
Sign up, deploy our agent and get unmatched insights out-of-the-box.