Digital business analytics
Tie full-stack monitoring data to business metrics and get real-time, precise answers about conversion, revenue impact, release validation, customer segmentation and more, to quickly remediate issues and drive better business outcomes.
Try for free
See the magic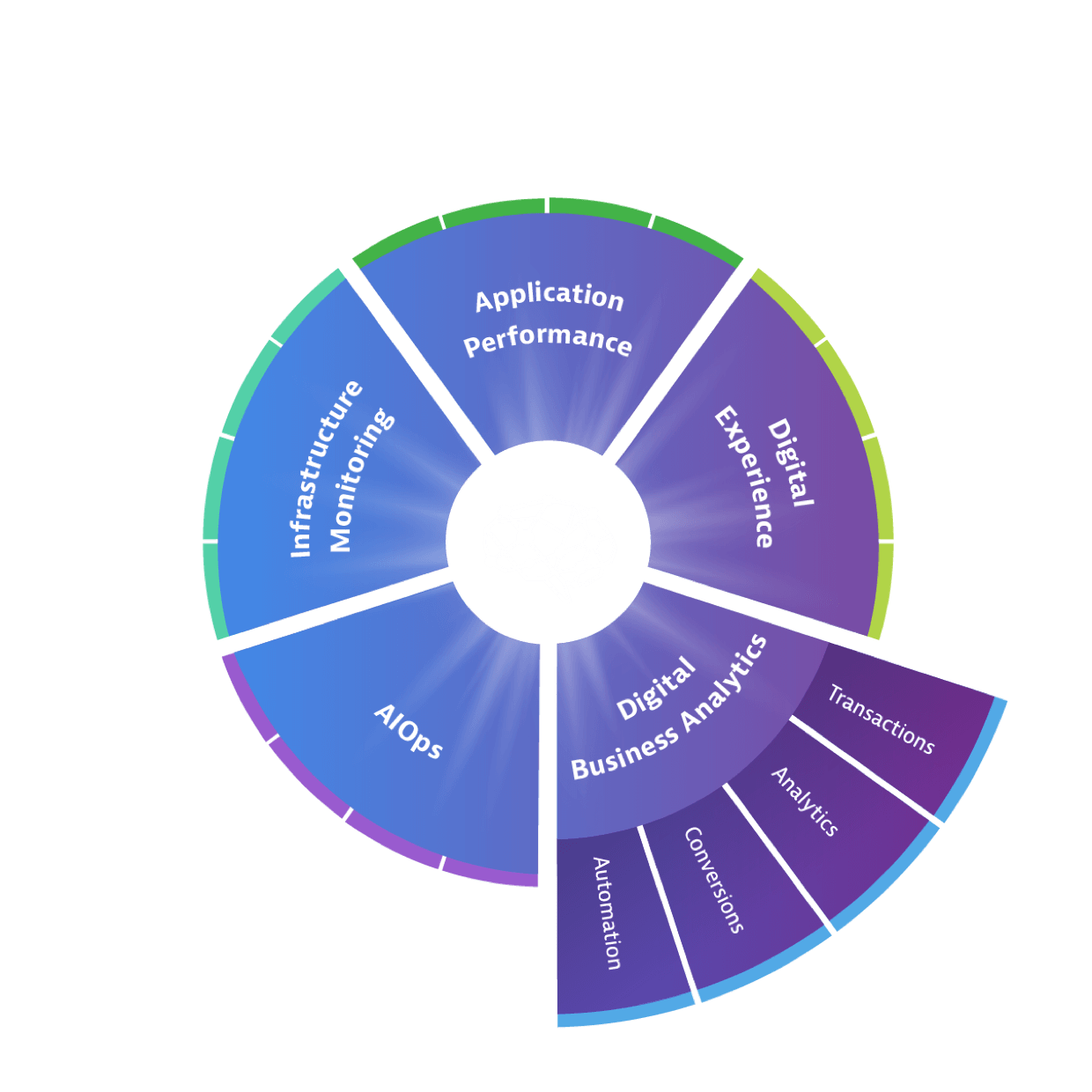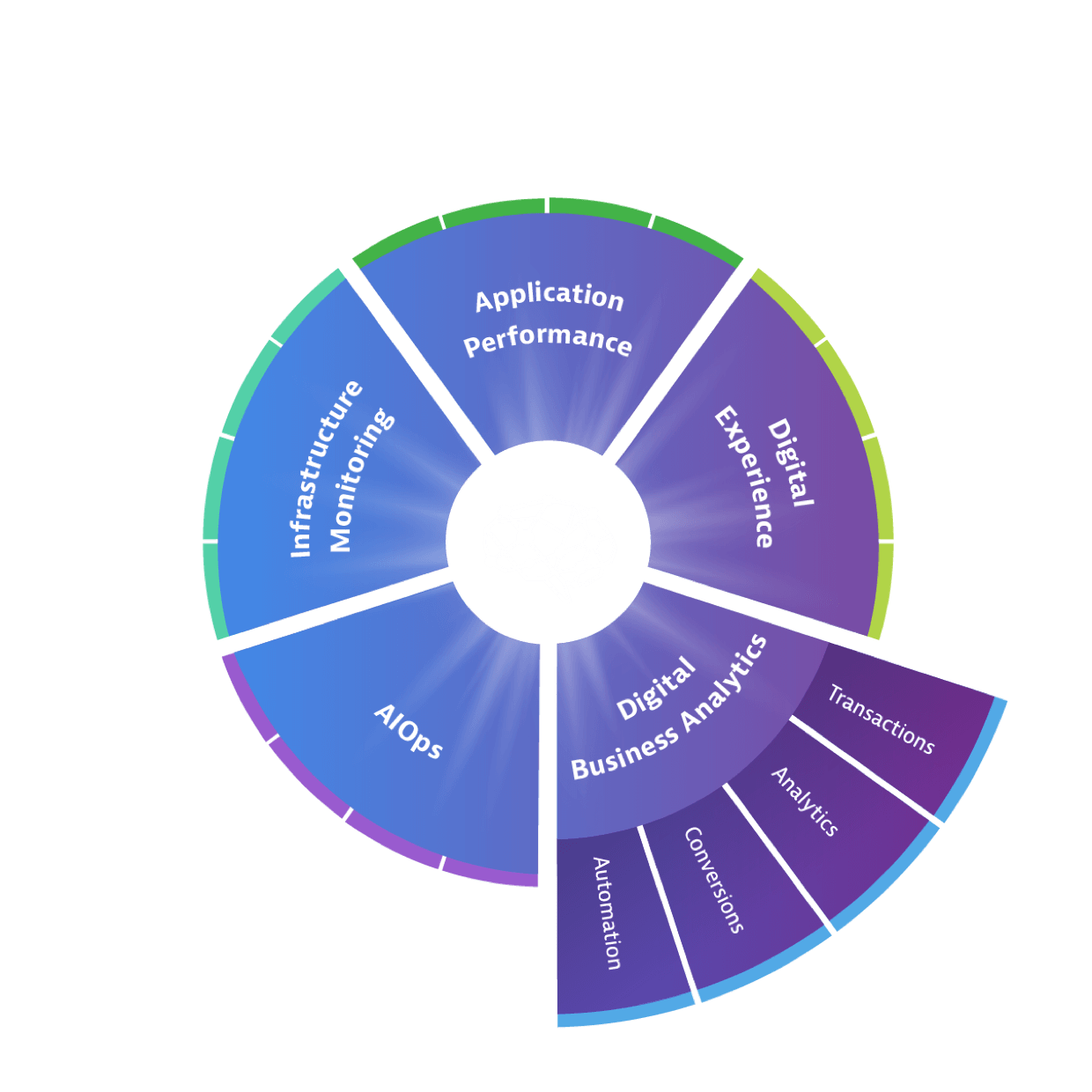 Tie together user experience and application performance data from transactions for complete business context
---
Automatic tracing, segmentation and data extraction from business transactions to deliver full context for better business insights and results.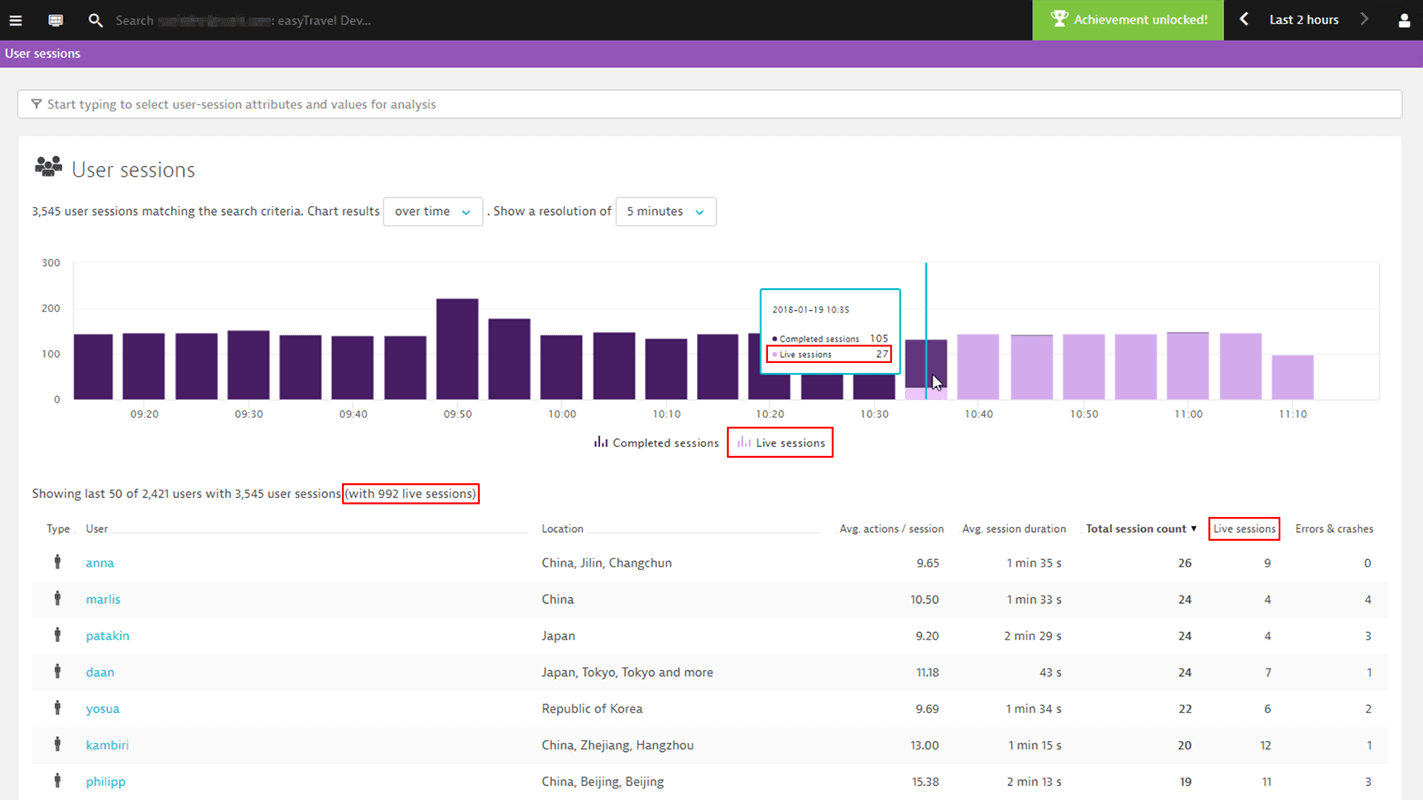 Analytics provide precise answers to improve revenue and customer experience
---
AI-powered analysis, exploration, and querying of user experience and application data to get business-relevant insights.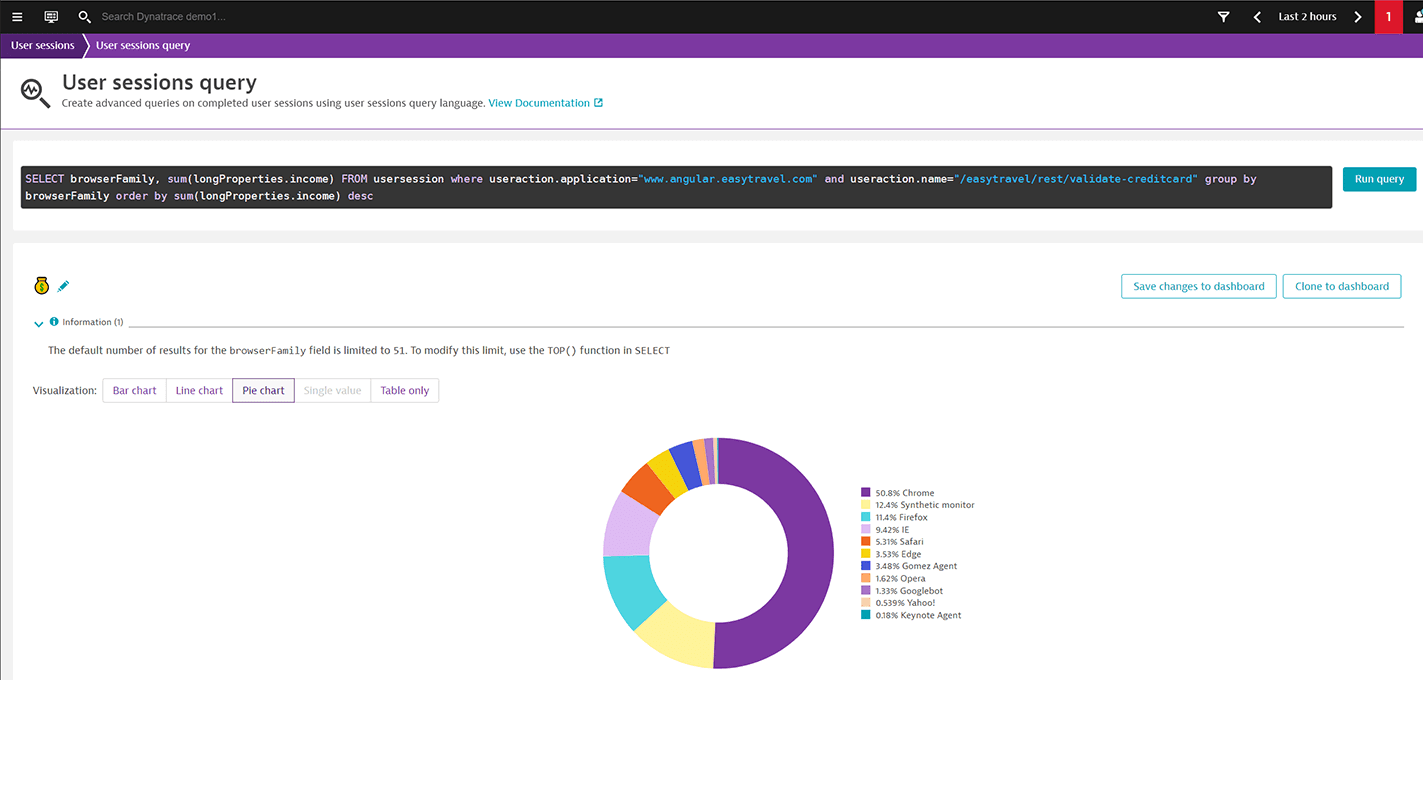 Minimize abandonment and optimize conversions
---
Visualize and collaborate across business-relevant metrics such as conversions and revenue performance by product, customer segment, geography, and more.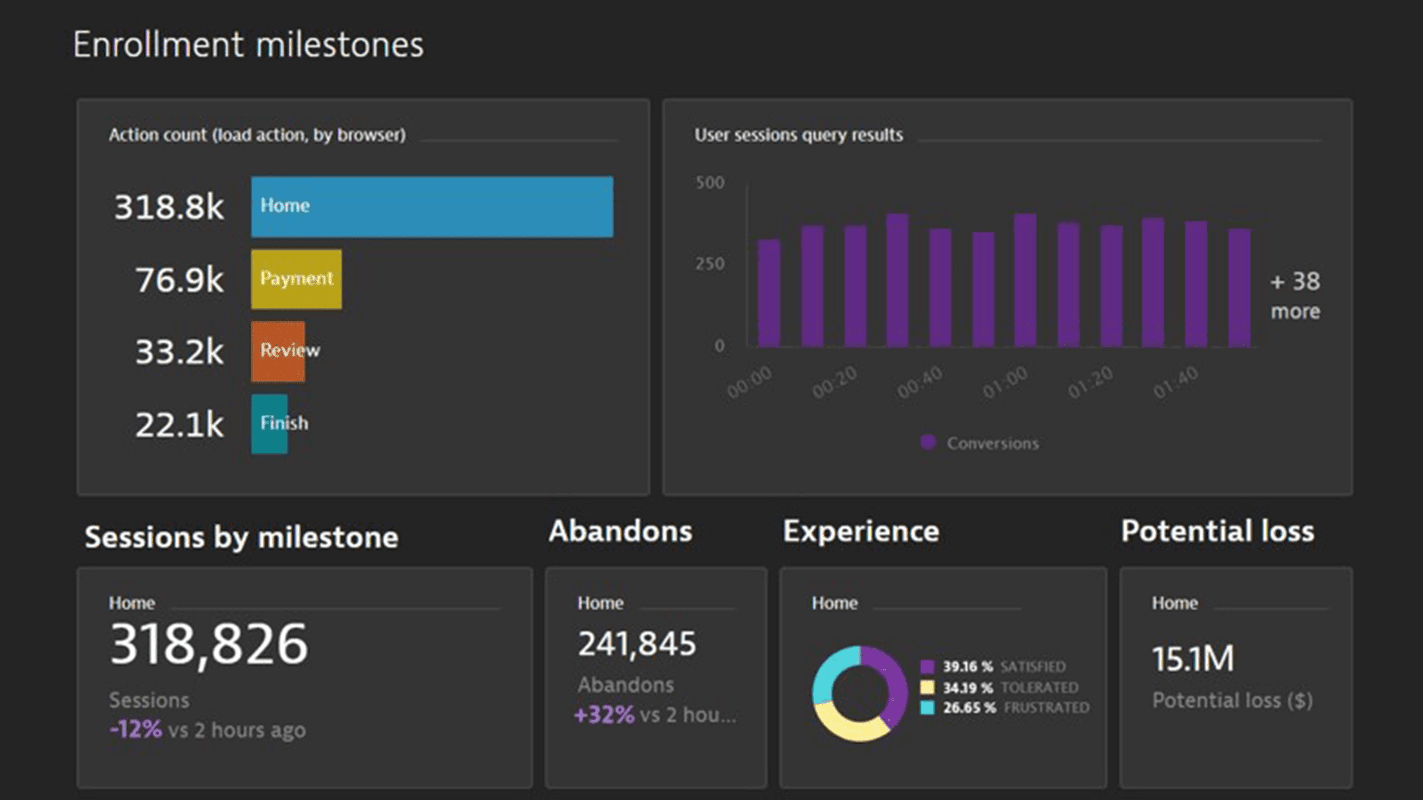 Automatically fix problems before they affect the business
---
AI-powered anomaly detection, root cause determination, and alerting to trigger business workflows and change events.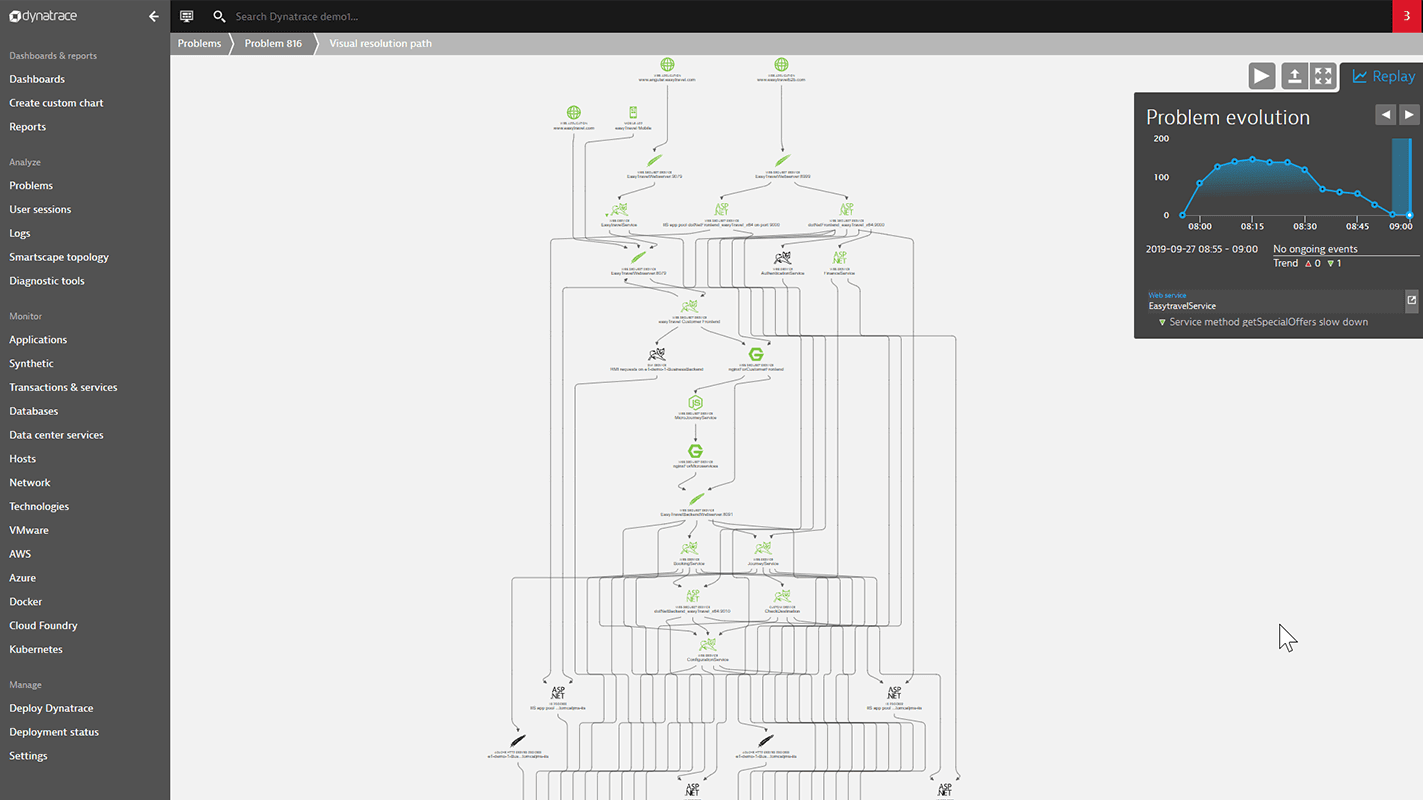 Get precise answers to your business questions, not just more data on glass
---
Automatic mapping of business and application context delivers AI-powered real-time answers for better business outcomes.
Digital business analytics in action
---
Real-time business health insights to identify the most impactful issues.



Analyze business milestone metrics in conversion funnels such as abandons, errors, and response time.


Measure and validate that new application features meet key business goals.



Understand Service Level Agreement (SLA) compliance across internal and external metrics to meet business objectives.
Mitchells & Butlers
We can now see, across all brands, how our customers might have been affected by any slow-down or error that is impacting revenue."
Mark Forrester, Digital Readiness Manager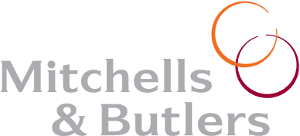 Vision and
Execution leader
---
Positioned furthest in Completeness of Vision and highest for Ability to Execute: The Gartner Magic Quadrant for Application Performance Monitoring (APM).
Download the report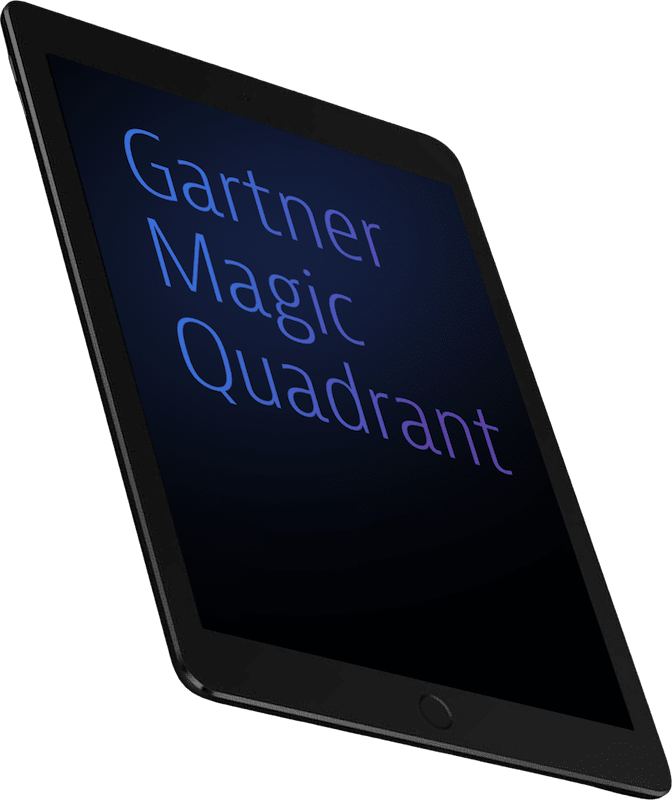 What's new
---