Simplify the cloud. View the regional, virtual cloud transformation event: DynatraceGo!

  View on-demand Sessions >
Business Analytics
Consistently deliver better digital business outcomes across web, mobile, and IoT channels with real-time visibility into business KPIs and more efficient IT & Business team collaboration.
Request Demo
Watch customer story
Simplify the cloud. View the regional, virtual cloud transformation event: DynatraceGo!

  View on-demand Sessions >
Take action with Business Analytics
---
Precise answers about conversion, revenue impact, release validation, and customer segmentation with business context applied to full stack application performance.
Real-time business impact to prioritize what matters most.



Reduce abandonment for your highest value customers.


Confidently ensure what you release meets expected business goals.



Know where you stand for internal and external SLOs on business and IT metrics.
Establish real-time BizDevOps collaboration
---
Break down silos across IT & Business teams and tools with shared business context in real time. Also pull in additional data effortlessly and continuously from 30+ popular business tools such as Adobe Analytics, Google Analytics, and Intercom.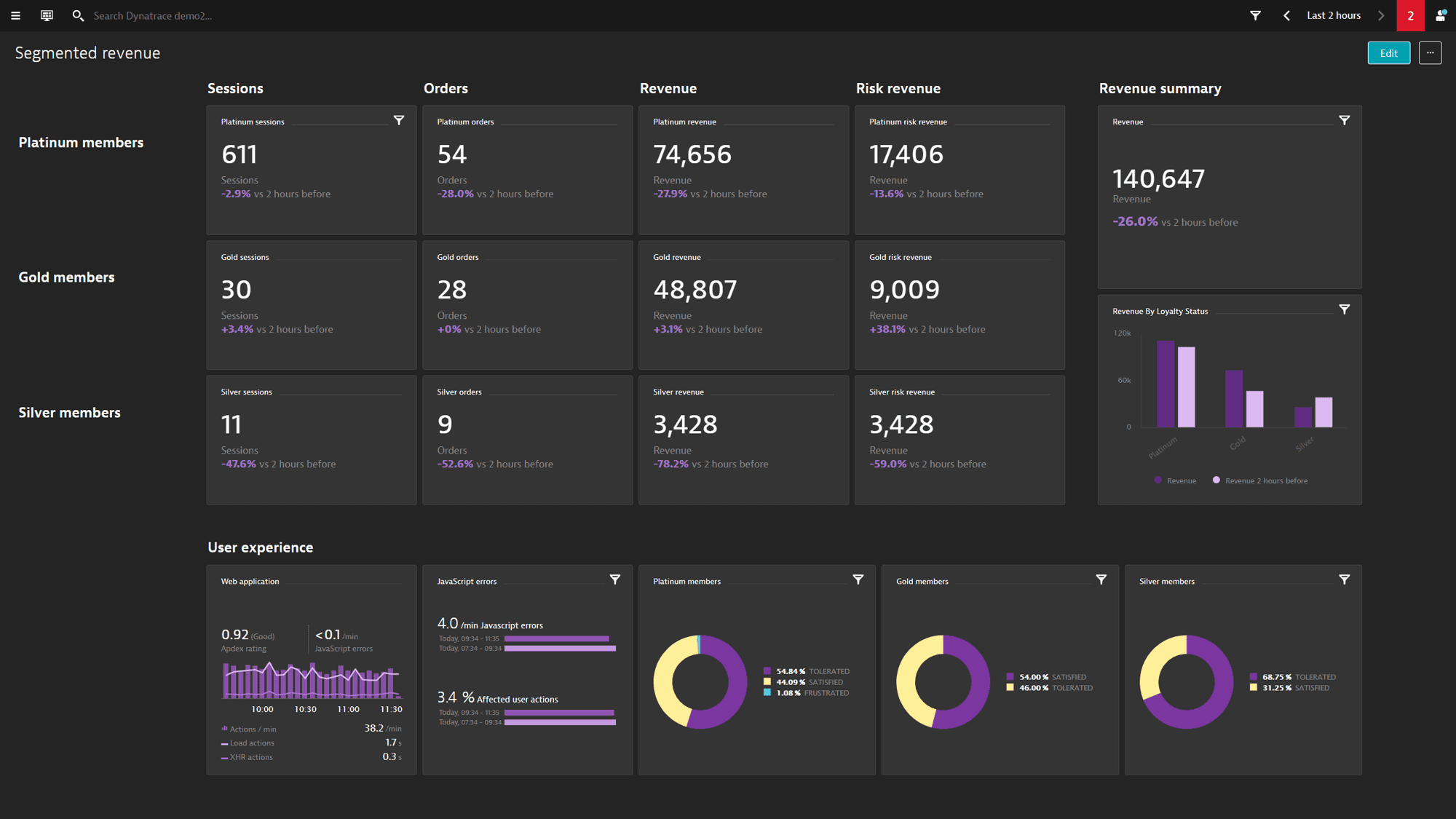 Prioritize improvements based on business impact
---
Stop wasting time guessing which optimization efforts are delivering business results with on-demand analysis, exploration, and querying of data. Get insights on what is driving the greatest business impact, tailored to your industry and business goals.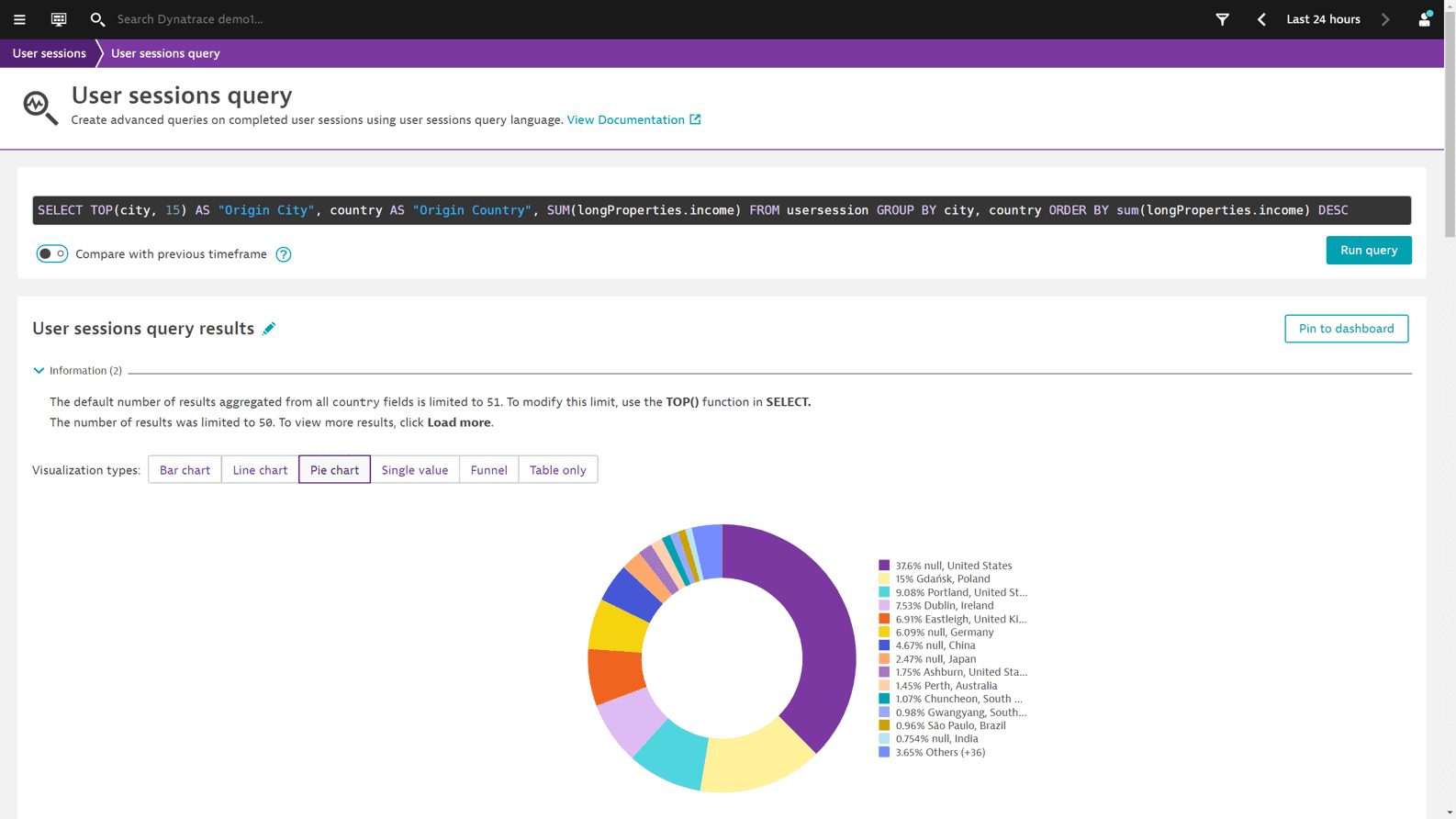 Minimize abandonment and optimize conversions
---
Proactively optimize the user experience across business milestones and conversion steps to pinpoint where in the user journey you can efficiently improve business outcomes. Drill all the way down to the specific performance by geography, product, customer segment, and more.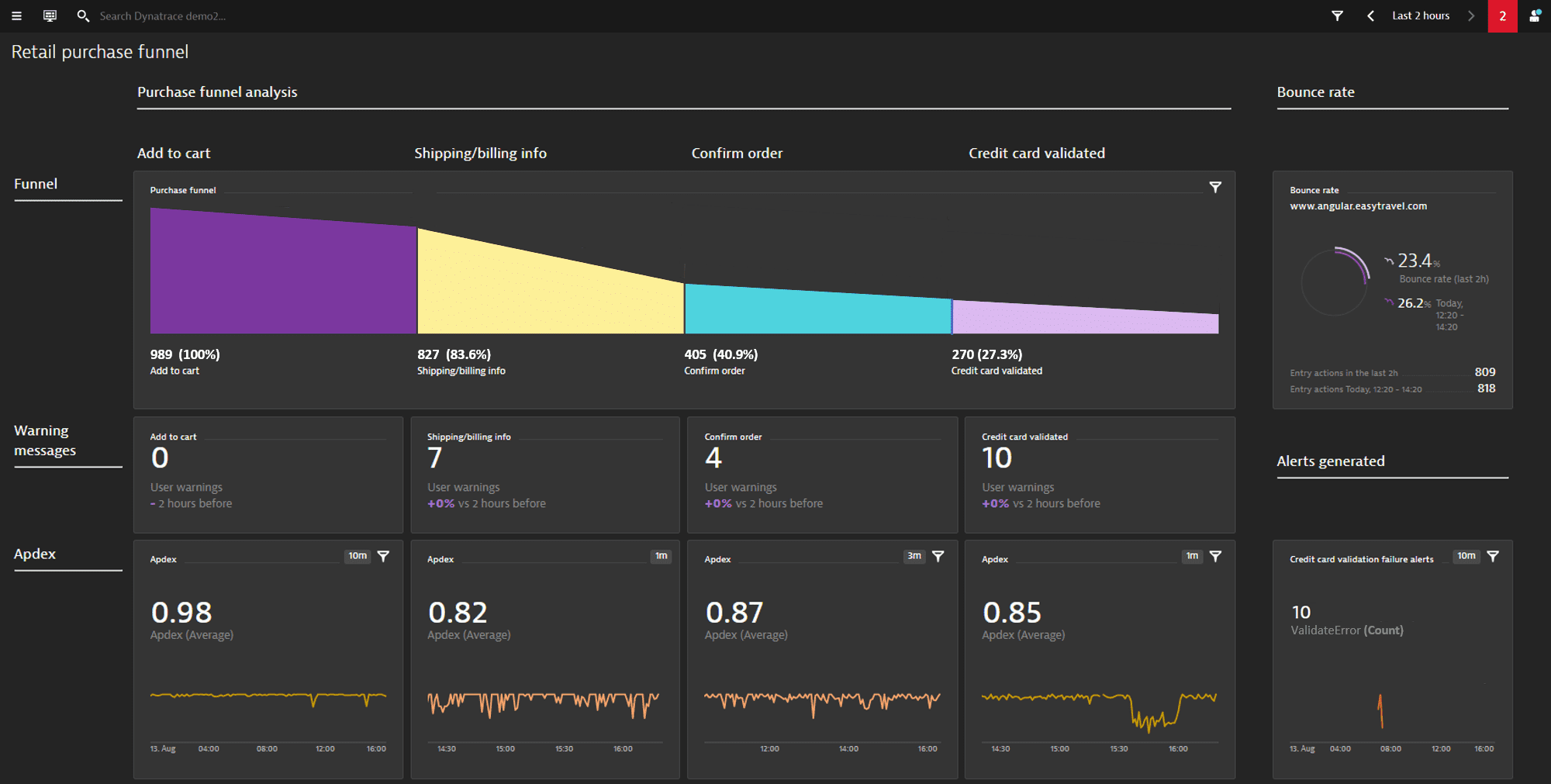 Instantly understand and fix problems before impact
---
Stop reactively firefighting and spend more time on innovation by preventing issues before they impact user experience and business KPIs. AI-assisted anomaly detection, alerting, and root cause determination provide instant answers you can count on.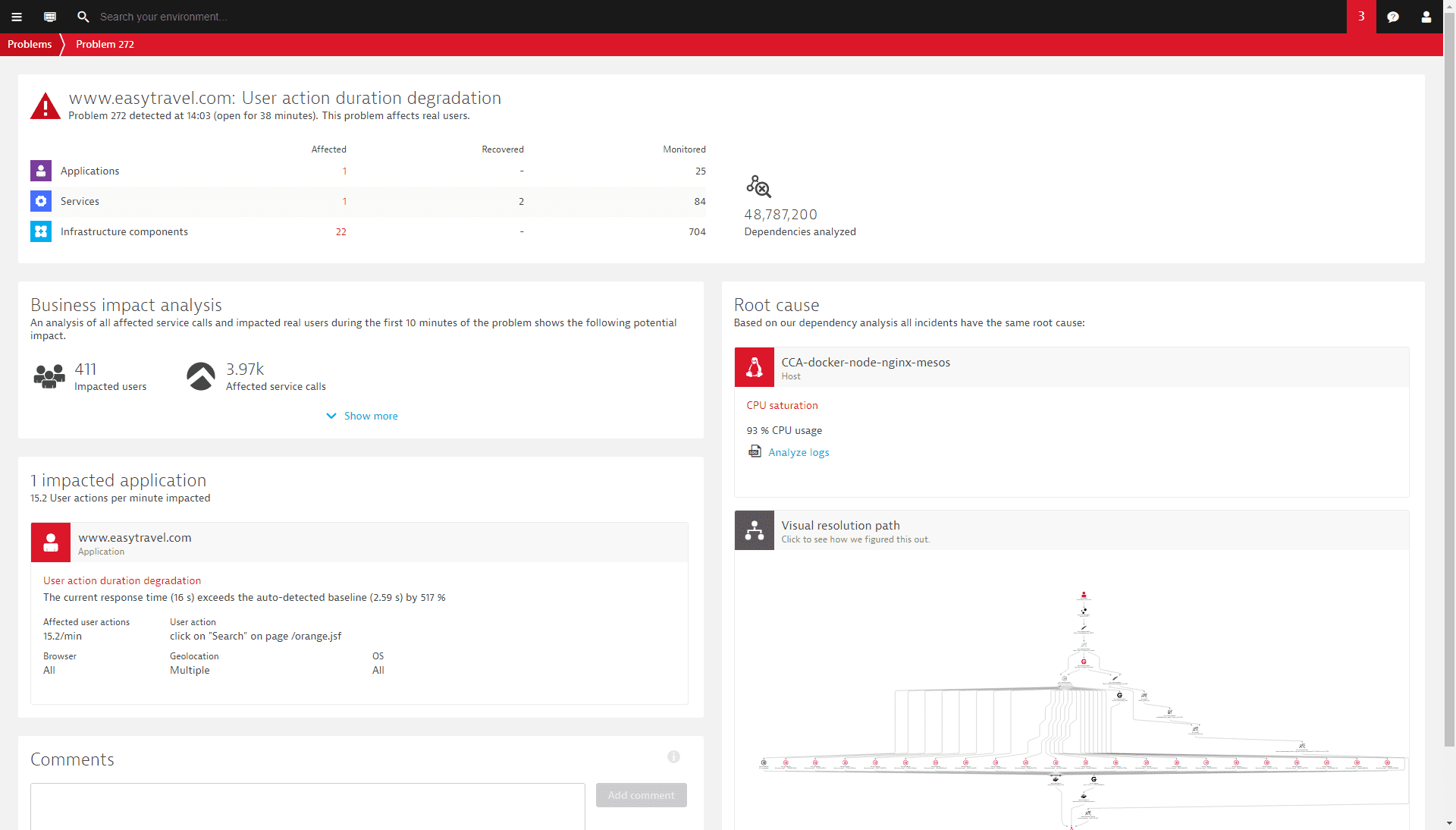 One single source of truth for business and IT to break down silos
---
Automatic real-time mapping of business and application data provides instant shared context that enables faster IT and business collaboration and better business outcomes.
Want to put your performance tuning, business reporting, and recommendations on autopilot?
---
Business Insights combines deep Dynatrace expertise with a turn key big data platform to go beyond Application Performance. Our combination of technology, visualization and expertise will help you communicate, interrogate and act to optimize your business outcomes.
What's new
---