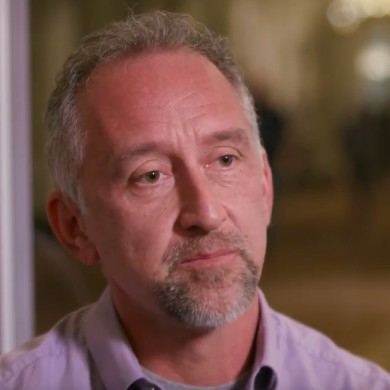 "Dynatrace adds tremendous value to find and analyze deep application code level problems. This solution helps us eliminate service outages and disruption to end users and improves our SLAs to customers.""
Jeff Palmiero, Manager of Application Performance Monitoring at Raymond James

Observability & Resolution
---
Dynatrace and ServiceNow work together to provide an end-to-end observability solution to eliminate service outages.
Dynatrace provides a real-time full stack view of your mission-critical applications and infrastructure including microservices and containers.
ServiceNow visibility provides a complete picture of the IT landscape.
ServiceNow uses the event alert data from Dynatrace, including code level metrics and tracing, to proactively identify impacted services.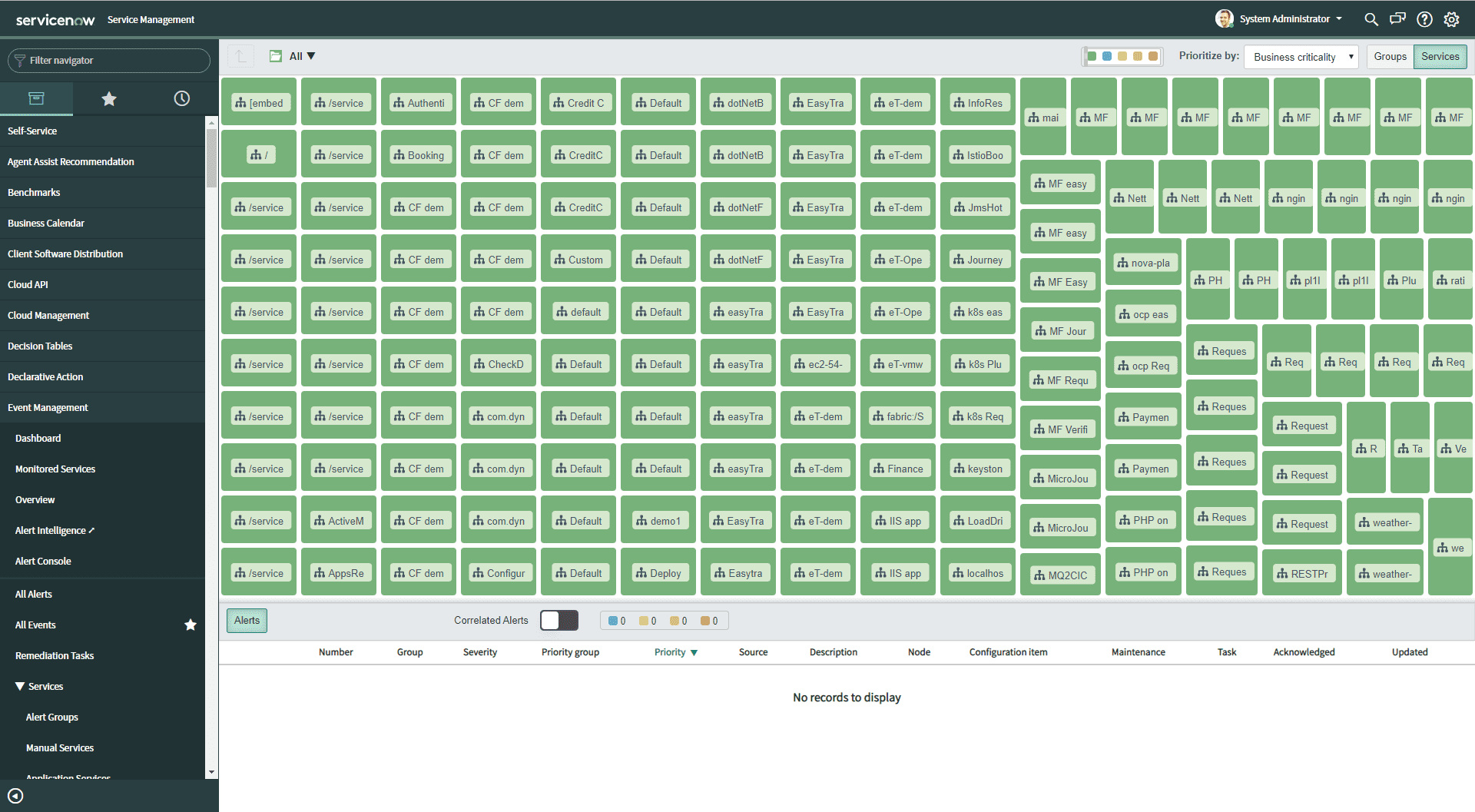 Enrich the CMDB, automatically
---
Dynatrace and ServiceNow successfully manage software systems to efficiently route incidents to responsible teams.
Gain insights into service meshes, which feed and enrich the CMDB automatically.
Dynatrace delivers mission critical code-level information within the application and service layer
Sync all monitored hosts, services, and applications within your ServiceNow CMDB and automatically generates service maps to the ServiceNow IT Operations Module (ITOM).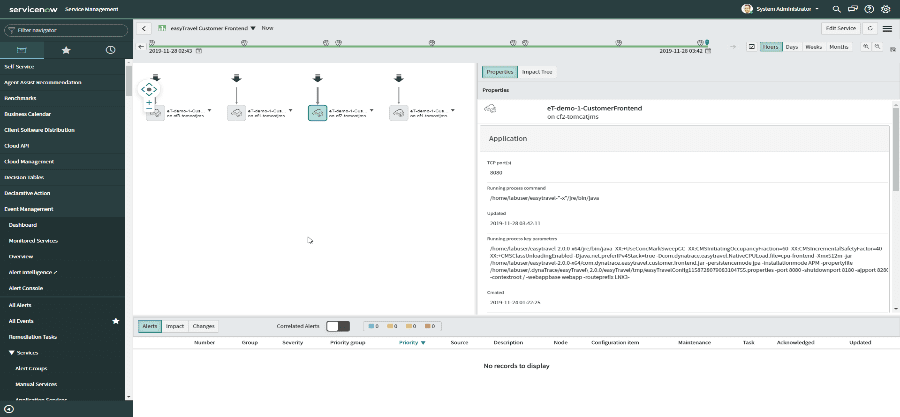 Automatic problem remediation
---
Dynatrace and ServiceNow remediate issues quickly.
Dynatrace uses an explainable AI engine, Davis, to automatically detect performance anomalies in your applications, services, and infrastructure.
Dynatrace detected incidences are then used to alert ServiceNow to resolve system errors and service outages.
ServiceNow executes remediation of the incident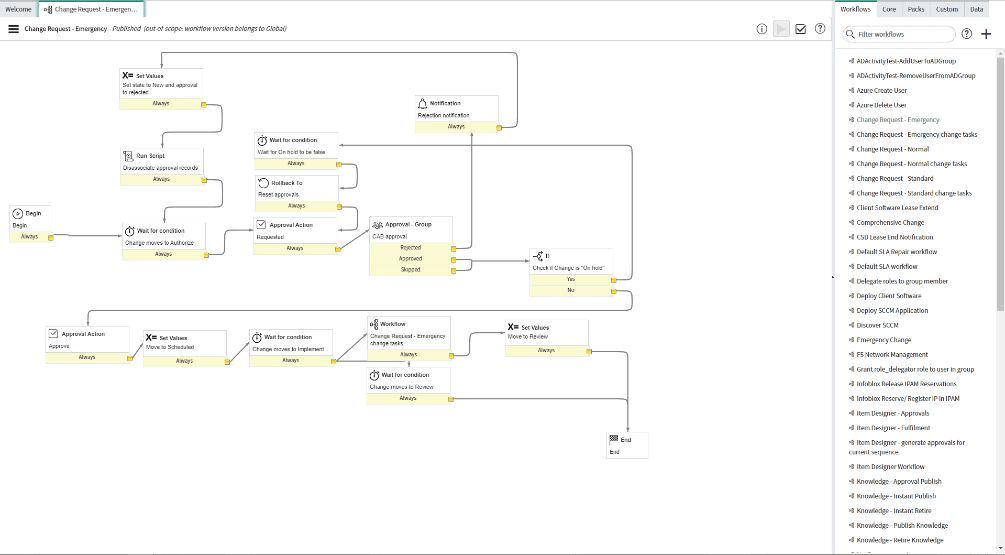 The Dynatrace ServiceNow app
---
We've simplified the direct integration of your monitored environment with your ServiceNow configuration management database (CMDB) by providing a free app.
Install the Dynatrace ServiceNow app within your own ServiceNow environment to directly synchronize the list of automatically discovered hosts, applications, and services with your ServiceNow instance.
Once Dynatrace detects an anomaly within your environment, it automatically pushes the problem and its impact to the ServiceNow Problems list. Now, each problem detected by Dynatrace is automatically transformed into a ServiceNow incident.
Dynatrace + ServiceNow Resources
---
Featured messaging & alerting integrations
---