User monitoring
Sprawling across multi-tier, hybrid infrastructures, today's web, mobile, and cloud-based applications are increasingly difficult to monitor and manage effectively. By providing a holistic view of application service delivery and the user experience, user monitoring solutions help organizations overcome some of the performance management challenges associated with applications residing in complex and dynamic environments. User monitoring offers application stakeholders a window into the real user experience, enabling them to identify bottlenecks and broken transactions, isolate the root cause of critical performance issues, and optimize applications for their particular user base.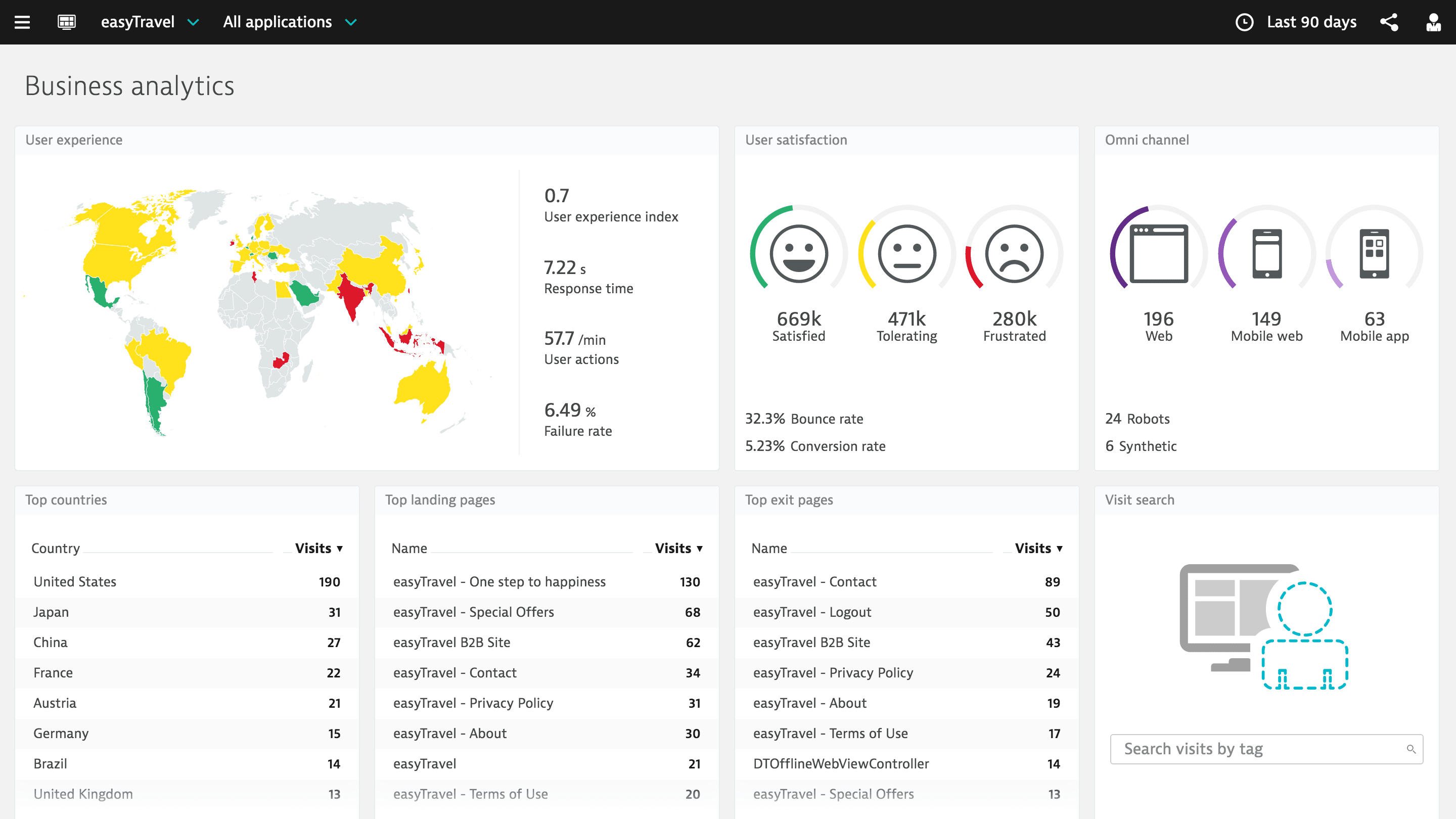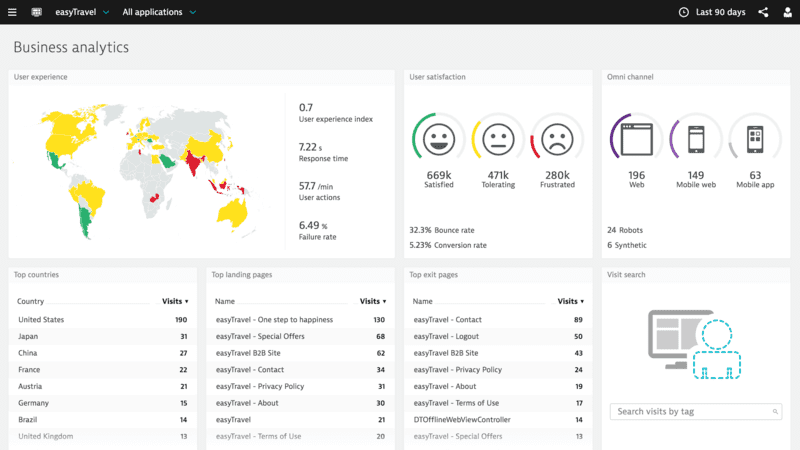 The benefits of user monitoring
When used in conjunction with other user experience tools, user monitoring enables your teams to collaborate and achieve a higher level of customer experience management. Developers and testers are able to thoroughly validate the stability, responsiveness, and speed of the application infrastructure and analyze the impact of variables affecting the user experience such as device type or carrier network. IT operations teams can leverage a mobile monitoring app and other user monitoring solutions to detect and diagnose abnormal application behavior in production and share session information with developers and third-party vendors to improve service delivery. Finally, business managers gain actionable insight into the context and behavior of their users, helping them discover opportunities to improve the customer experience and better support each customer's journey.
Real and synthetic user monitoring technologies
User monitoring can be separated into two categories: real and synthetic. Real user monitoring is typically implemented using a browser- or app-based agent that detects and captures the actions of users interacting with your website or mobile app. Real user monitoring collects and tracks performance metrics such as page load time, engagement metrics like conversion rate, and user metrics such as user location or device.
Synthetic monitoring is carried out by running predefined scripts on your applications to simulate user actions and measure availability and performance at regular intervals. While real user monitoring is invaluable for grasping the impact of site or app performance on user behavior and revenue flows, synthetic monitoring is indispensable for baselining performance levels, managing SLAs, and proactively detecting outages and errors in third-party services.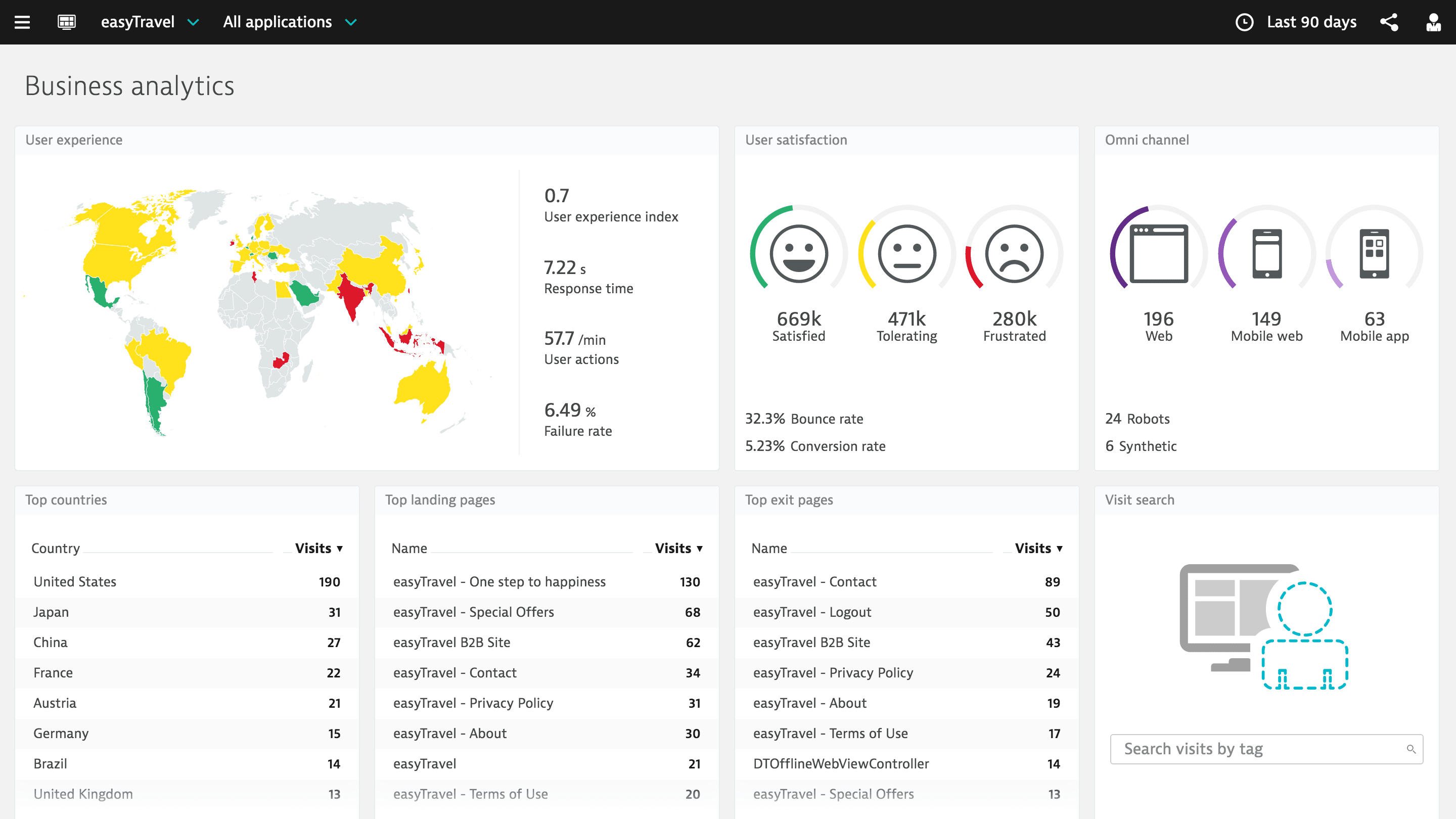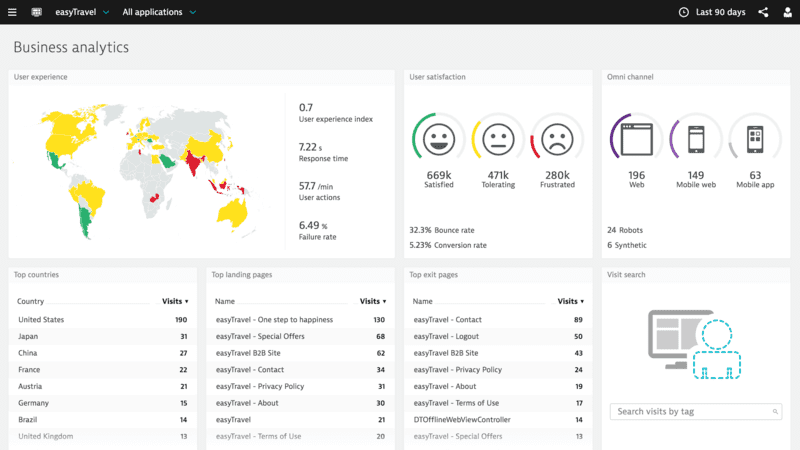 A comprehensive user monitoring toolset for web, mobile, and cloud applications
Dynatrace, the leading provider of application performance monitoring software, has developed a comprehensive user experience management platform integrating both real and synthetic user monitoring tools with powerful code-level diagnostic capabilities. Our patented PurePath Technology enables superior transaction management, letting you monitor the flow of user transactions across all tiers of the application infrastructure. By providing you with the most accurate and complete view of the application delivery chain, Dynatrace UEM makes it easy to pinpoint the root cause of performance degradation. Try Dynatrace today and empower your teams to take targeted action to improve every aspect of the user experience and ensure customer satisfaction and loyalty.
You may also be interested in…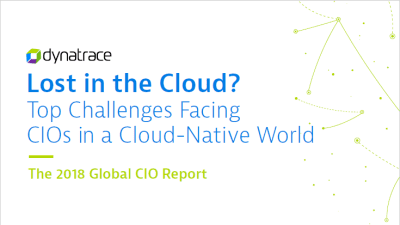 Top challenges facing CIOs in a cloud-native world
Based on a global survey of 800 CIOs, this report takes a closer look at the challenges that organizations face in overcoming the hyper-complexity of modern, cloud-centric ecosystems.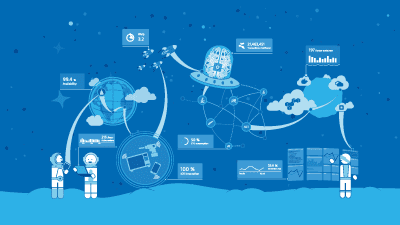 Global Digital Performance & Transformation Audit
In an independent study involving more than 1,200 global IT and business professionals, Dynatrace reveals that it's commonplace for organizations to encounter customer and revenue-impacting performance problems every five days.
Read the Global Digital Performance & Transformation Audit here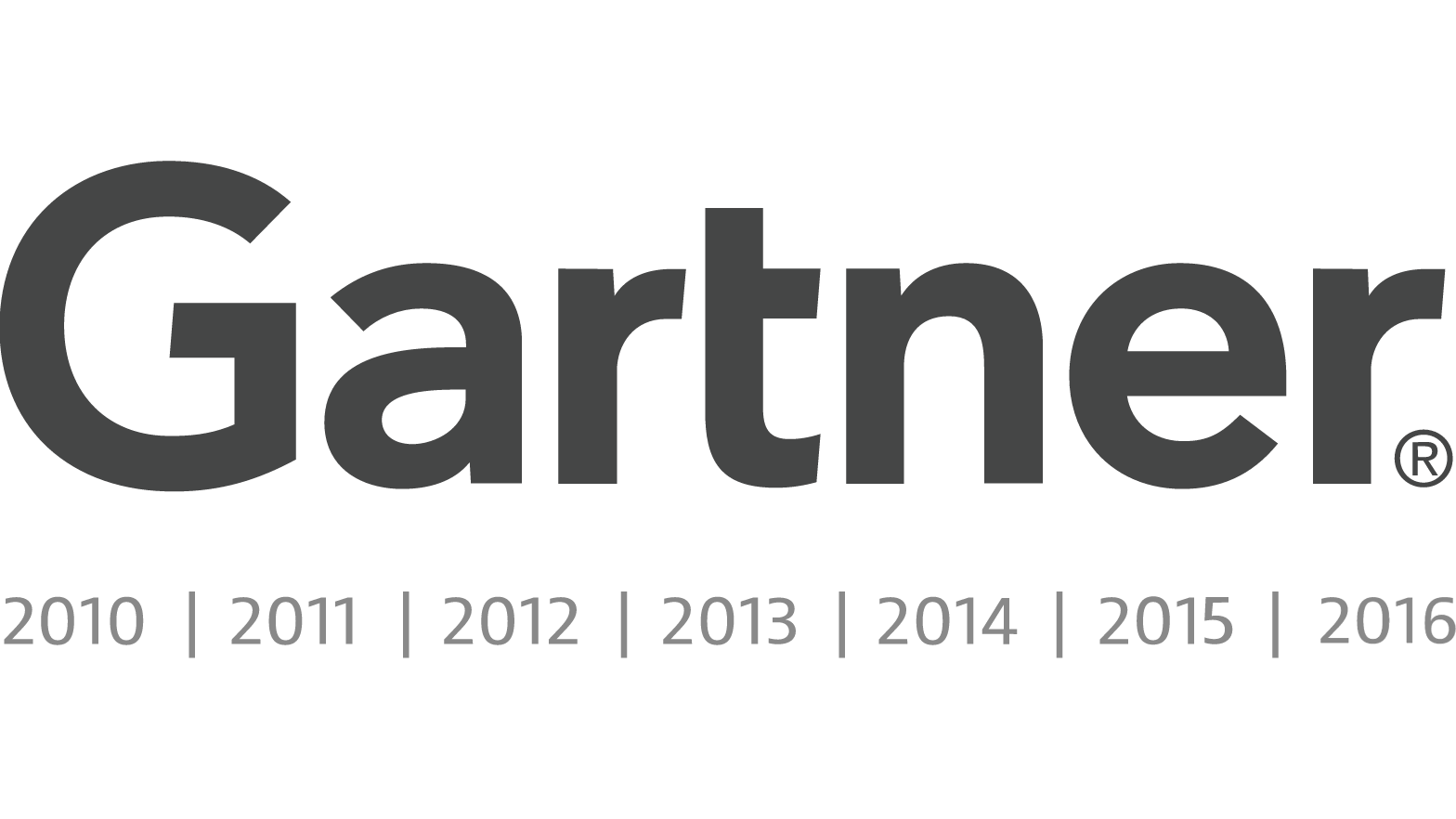 Named a Leader in the Gartner Magic Quadrant for APM 7 years in a row
It's our dedication to innovation and ability to see the market expanding beyond APM and into the modern era of "digital performance management" that earns us a top spot year after year.
Start your 15-day free Dynatrace trial today!