Cloud migration monitoring tools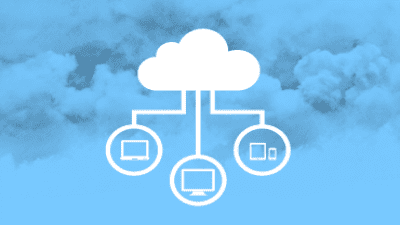 Moving applications to the cloud can be a daunting task if you don't have the right application performance monitoring tools. A modern application performance management (APM) solution that monitors application performance before, during, and after cloud migration is absolutely essential. Businesses migrating to the cloud usually do so in three stages:
Migrating existing applications to virtualized infrastructure with a lift-and-shift approach
Moving monolithic applications toward microservices architectures with services running in containers
Making more efficient use of cloud technologies by shifting toward dynamic microservices
As you move through each stage of the cloud migration journey, the importance of monitoring becomes progressively more important.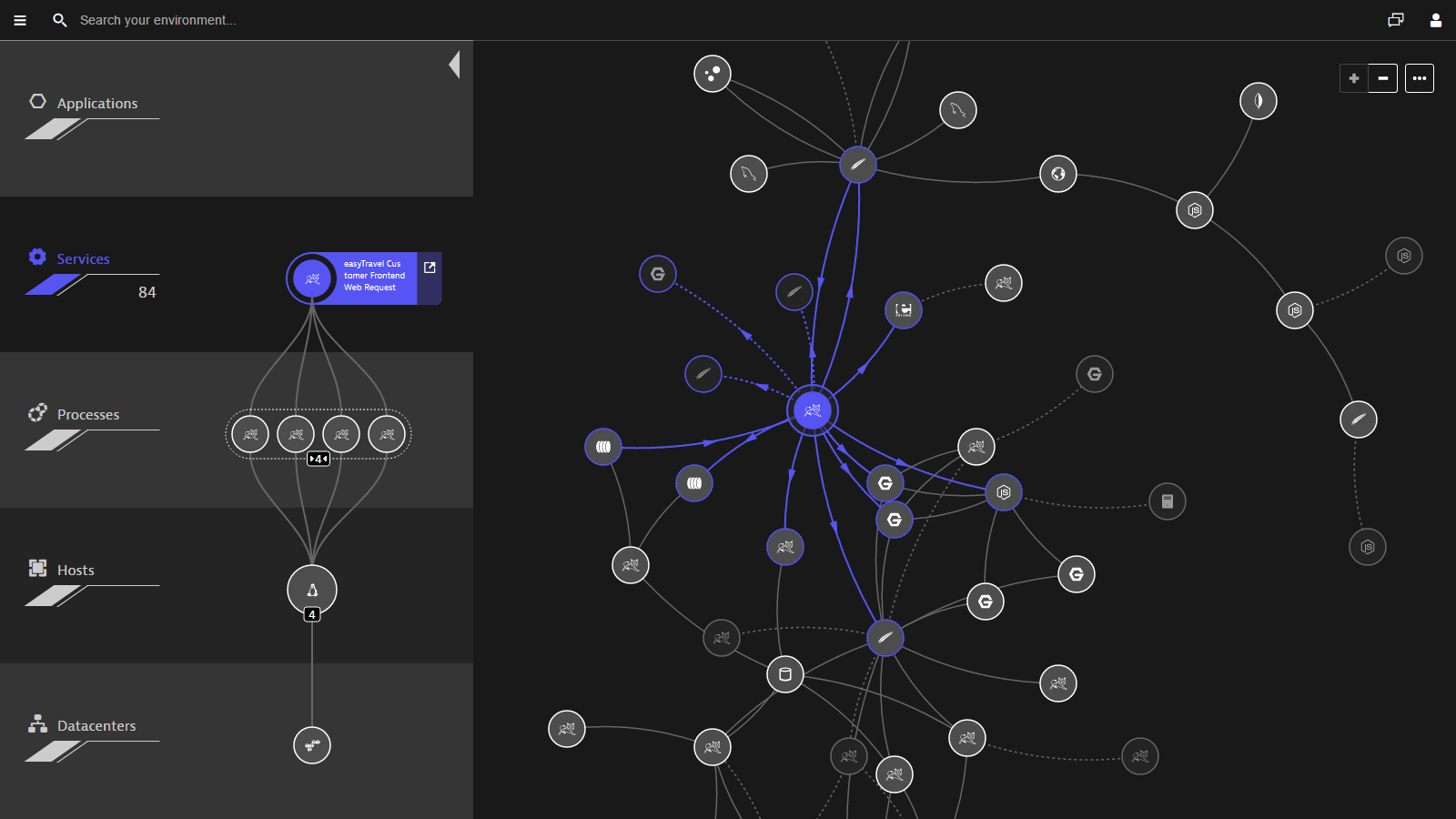 Monitoring before and during lift-and-shift
During early stages of cloud migration—typically a "lift and shift" approach—monitoring most often focuses on providing data on the performance of the migrated application and on the cloud platform itself. Before you migrate an application, it's imperative that you understand all its dependencies so that nothing inadvertently "breaks" in migration.
The ultimate goals for a monitoring solution are to identify problems as early as possible and to ensure customer satisfaction through smooth operations. Monitoring solutions adopted during the early stages of cloud migration should support application performance monitoring, cloud monitoring, network monitoring, and end-to-end monitoring.
Dynatrace gives you a full picture of your entire application environment and all dependencies. With its unique Smartscape application topology discovery and mapping technology, Dynatrace automatically:
Detects billions of causal dependencies between websites, applications, services, processes, hosts, networks, and cloud infrastructure within minutes
Maps out your entire application topology in an interactive infographic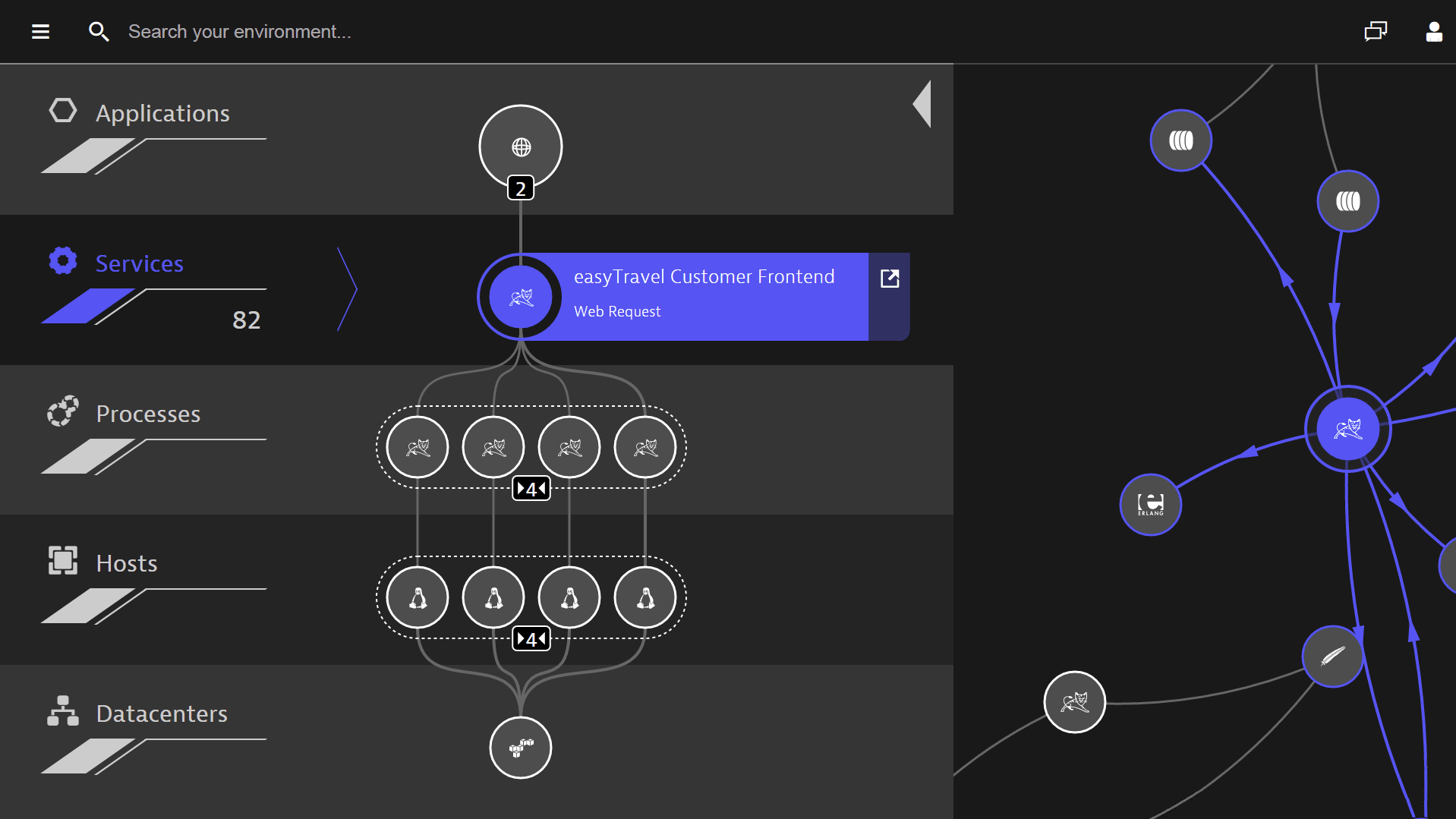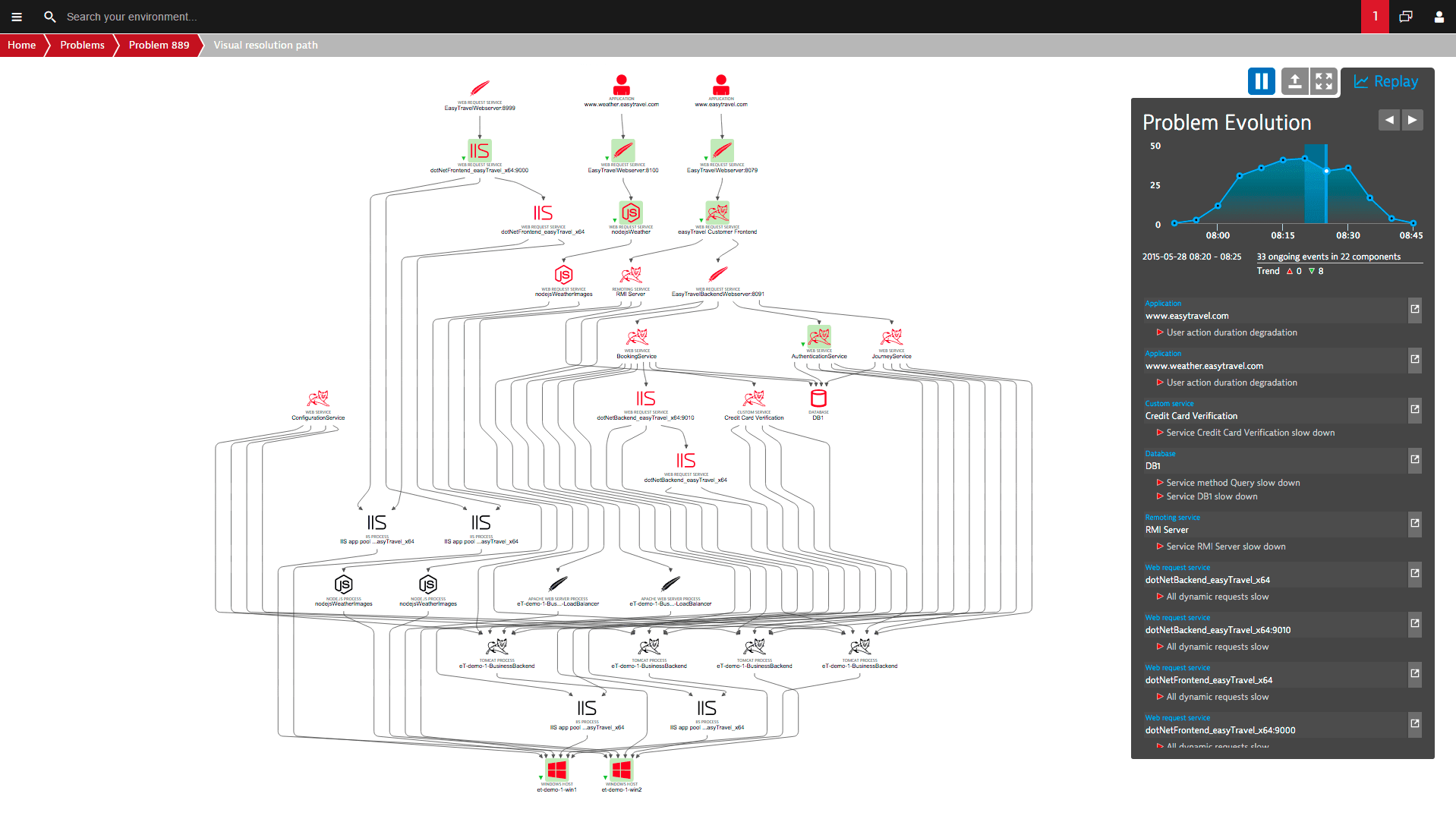 Monitoring after lift-and-shift
Monitoring application performance in the cloud can be more complex than humans can manage by themselves—there are simply too many changes happening too fast. Dynatrace self-learning capabilities and artificial intelligence–powered big data analytics were built to automate smarter monitoring in today's dynamic environments.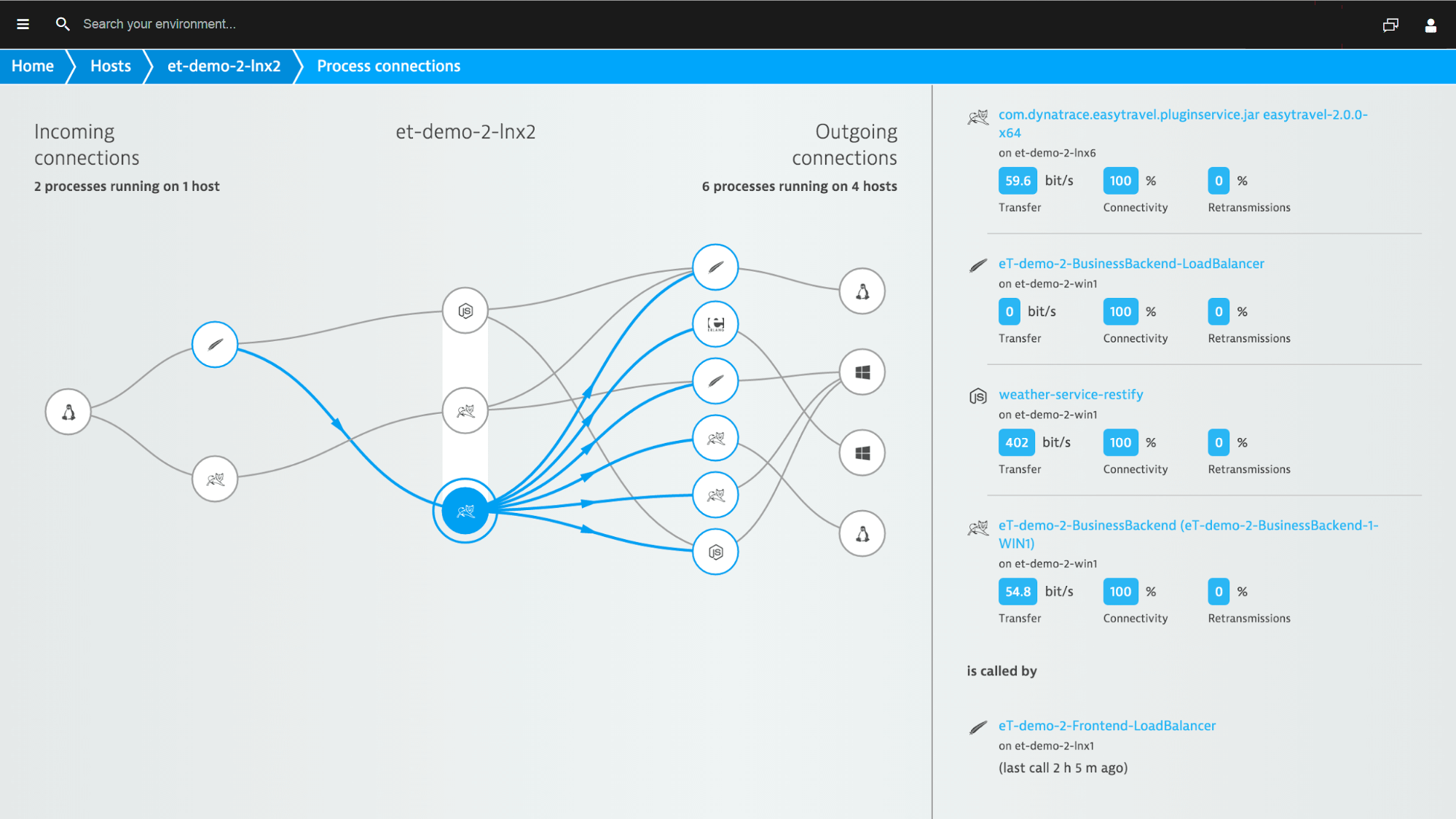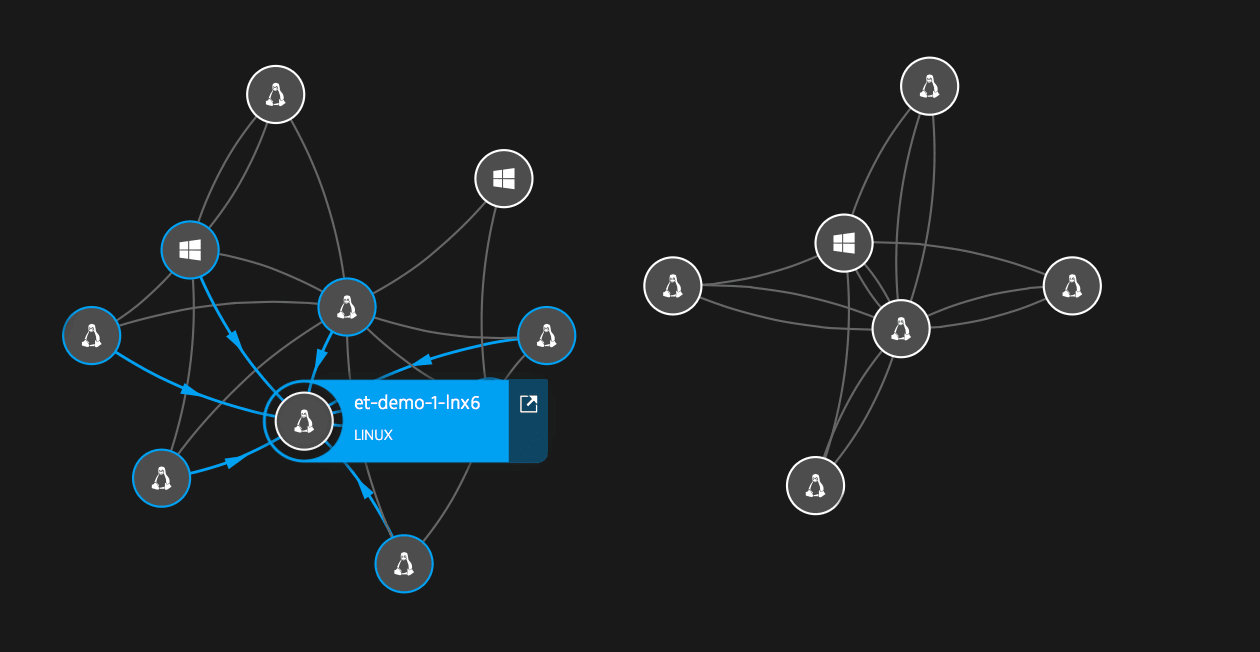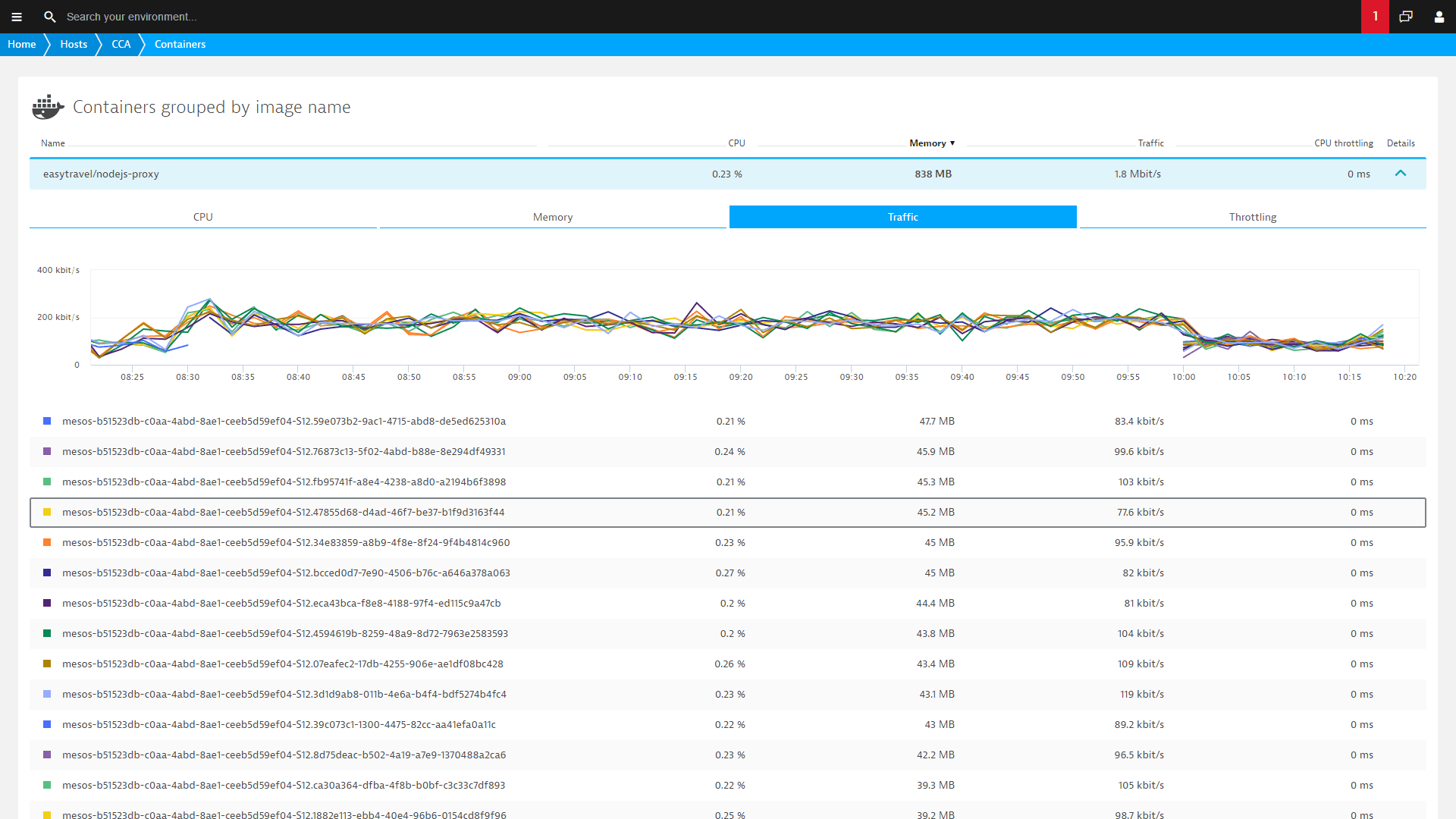 }/technologies/cloud-and-microservices/docker-monitoring/) without touching your images."}}"
Monitoring microservices
Microservices architecture by their very nature add complexity and overhead—and introduce new monitoring challenges:
Calls between microservices usually transverse virtual networks, so network monitoring becomes increasingly important. Dynatrace reveals the quality of all network connections between processes in your virtualized cloud environment, gives you a comprehensive overview of your virtualized network infrastructure, recognizes changes within your infrastructure, and automatically monitors new machines and network interfaces.
As developers move away from a one-language-fits-all approach, they need to trace transactions across different technologies—say, a mobile frontend, a Node.js API gateway, a Java or .NET backend, a MongoDB database.
Because containers like Docker are started dynamically, static configuration of monitoring agents is no longer feasible. Monitoring needs to be able to automatically cover and monitor the container and "cargo" service inside.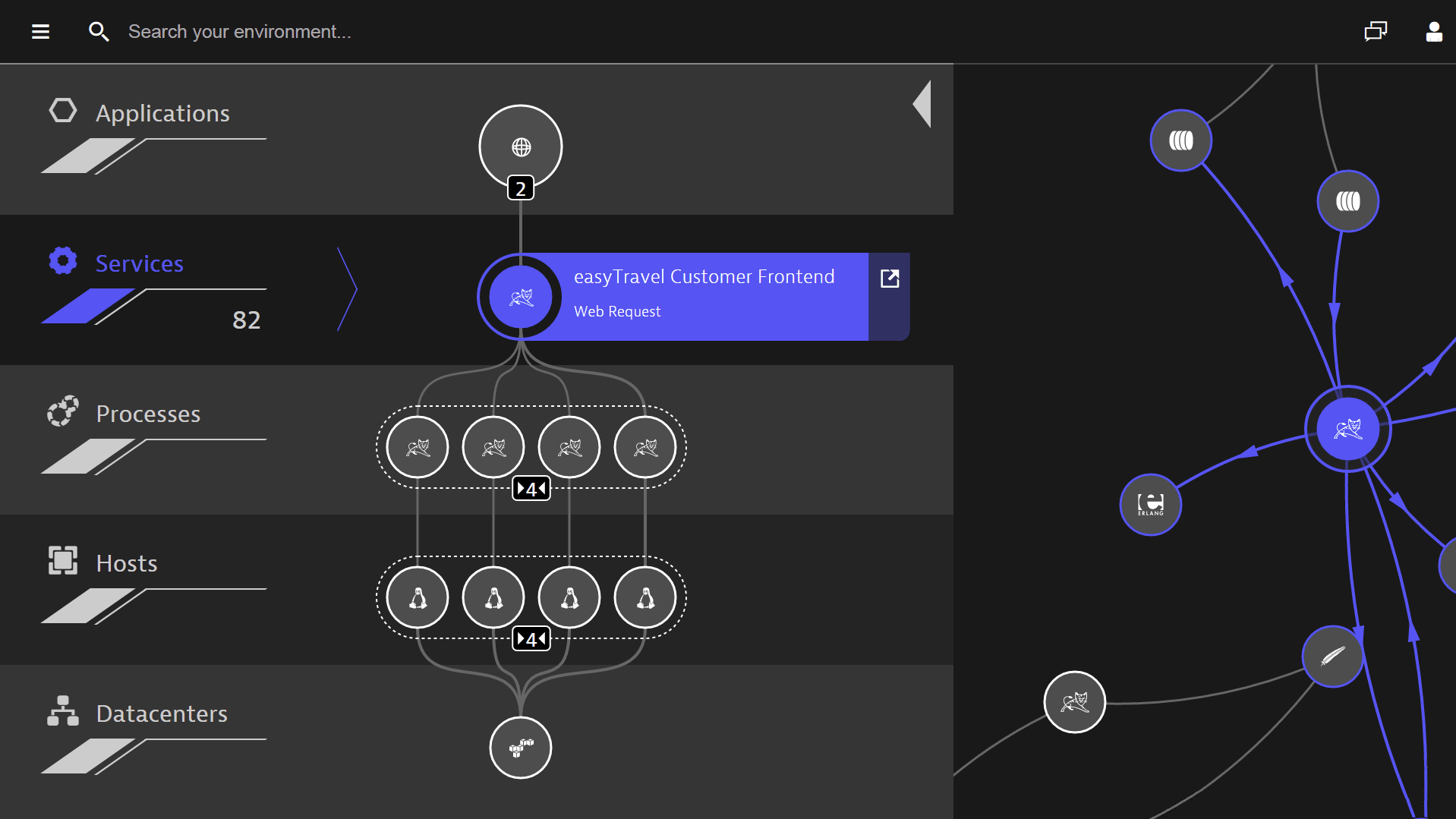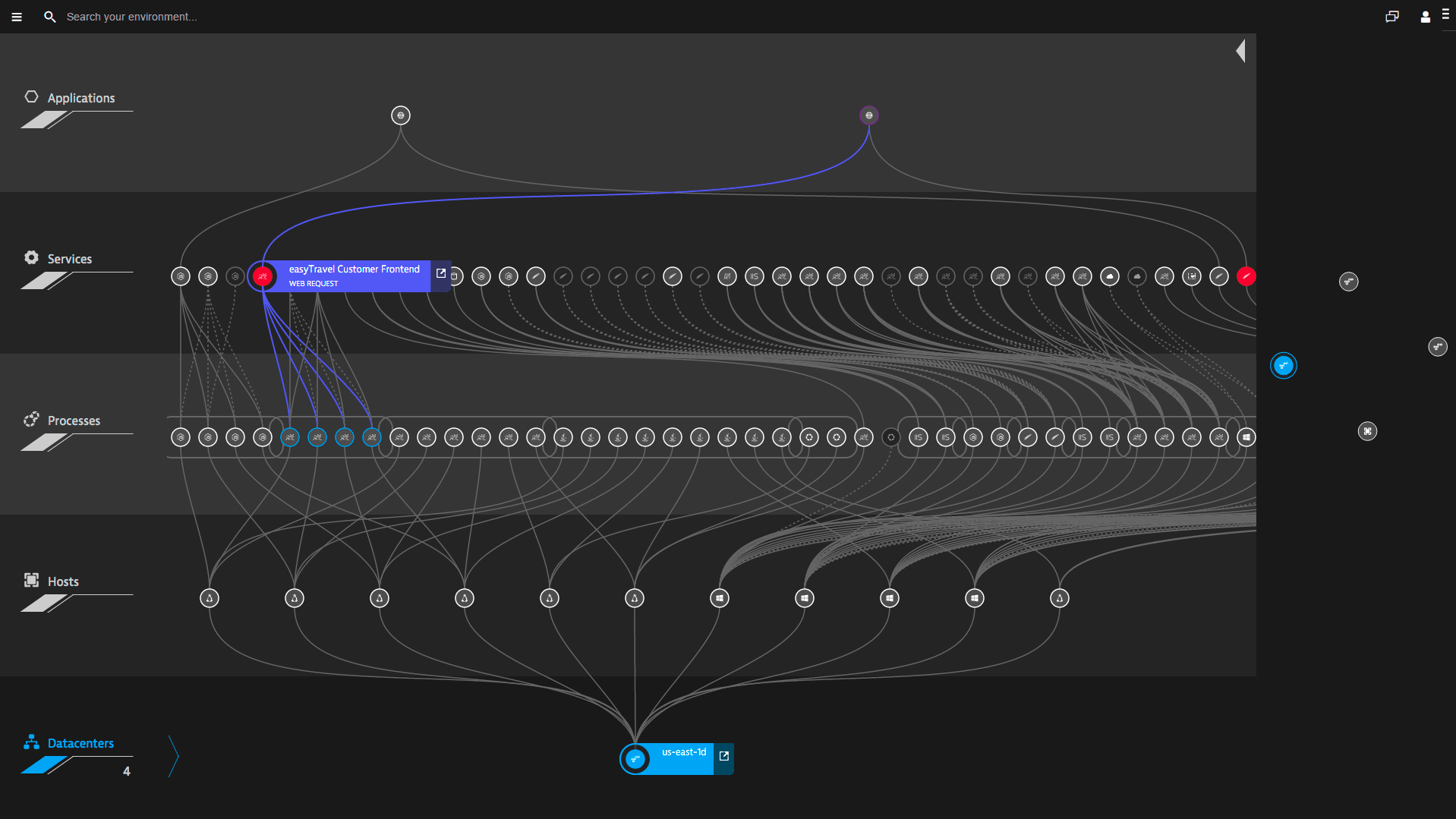 Monitoring dynamic microservices
In highly dynamic environments, nothing is static anymore. Everything is moving on the fly—scaling up and down, coming and going—all at the same time. In fact, there are simply too many changes happening too fast for human beings to keep up with themselves. An intelligent and dynamic monitoring solution is the only way to manage such dynamic environments.
Dynatrace self-learning capabilities and artificial intelligence–powered big data analytics were built to automate smarter monitoring in today's dynamic environments. Its unique Smartscape technology
You may also be interested in…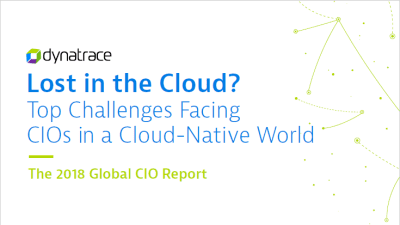 Top challenges facing CIOs in a cloud-native world
Based on a global survey of 800 CIOs, this report takes a closer look at the challenges that organizations face in overcoming the hyper-complexity of modern, cloud-centric ecosystems.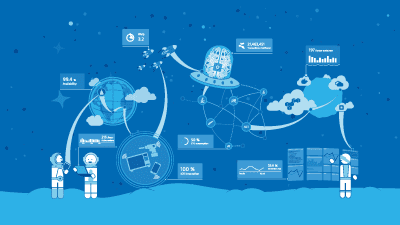 Global Digital Performance & Transformation Audit
In an independent study involving more than 1,200 global IT and business professionals, Dynatrace reveals that it's commonplace for organizations to encounter customer and revenue-impacting performance problems every five days.
Read the Global Digital Performance & Transformation Audit here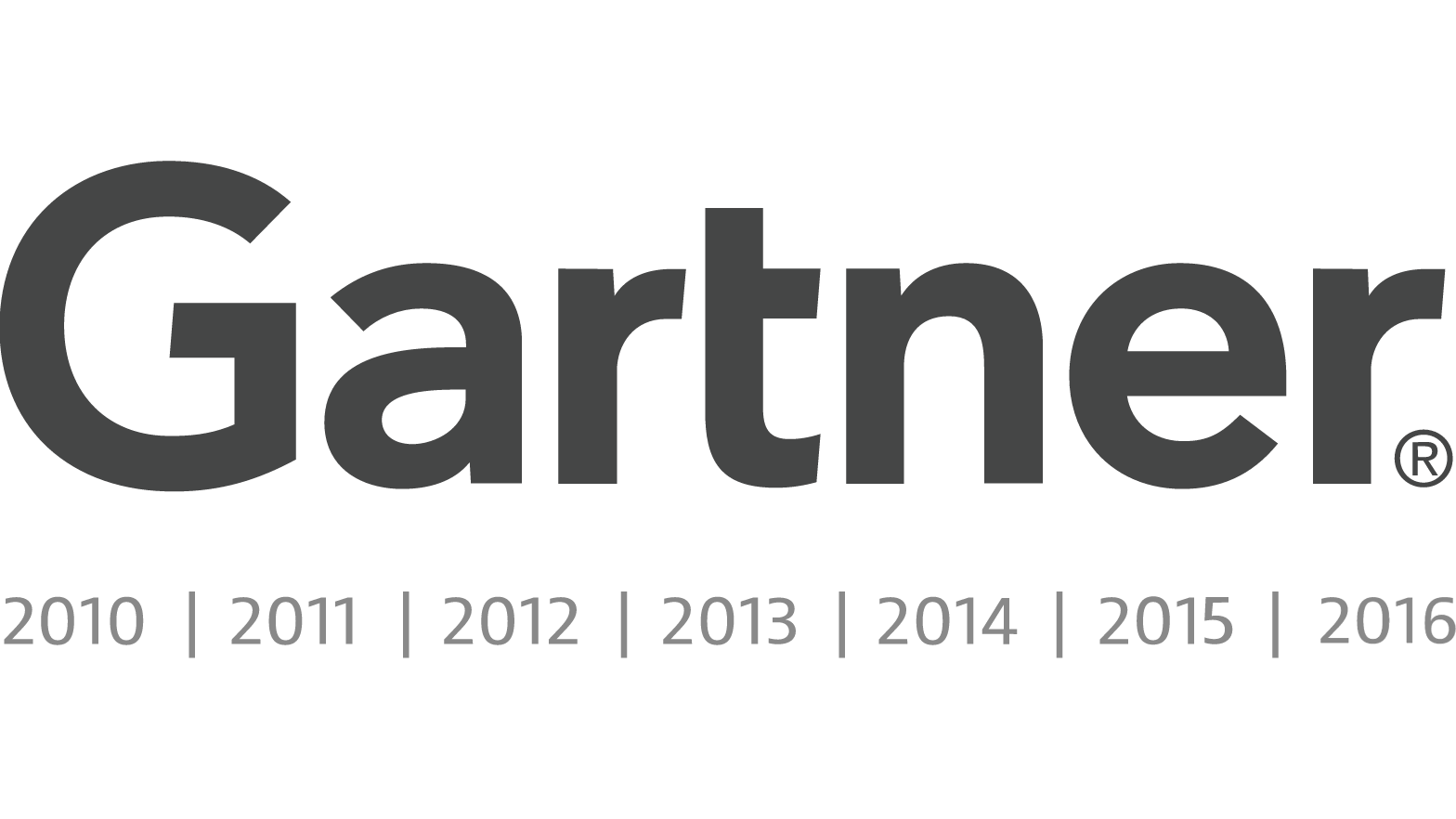 Named a Leader in the Gartner Magic Quadrant for APM 7 years in a row
It's our dedication to innovation and ability to see the market expanding beyond APM and into the modern era of "digital performance management" that earns us a top spot year after year.
Start your 15-day free Dynatrace trial today!