Red Hat OpenShift monitoring
Simplify complexity, automate operations and accelerate innovation
Free trial
See the magic

Dynatrace is the trusted solution for monitoring OpenShift.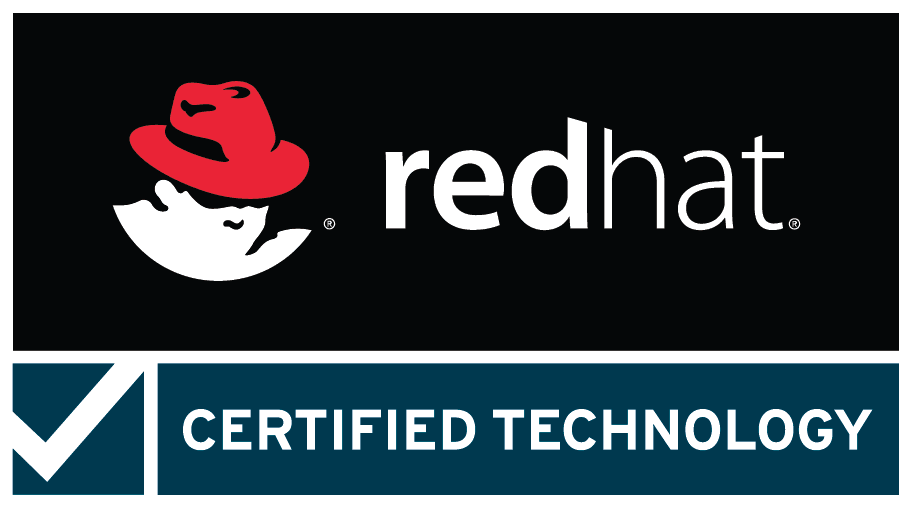 OpenShift requires a new approach beyond traditional monitoring
---
72% of CIOs say monitoring microservices in real-time is almost impossible.
Dynamic
microservices and containers and their interdependencies are always changing.
Complexity
of hybrid multi-clouds increases the effort of monitoring exponentially.
Web-scale
and frequency of change are far beyond the capacity of the human brain.
Introducing software intelligence for OpenShift
---
AI-powered insights and actions
Simplify cloud complexity and tame microservice architectures with automation and AI. Move beyond APM and traditional monitoring with our all-in-one platform.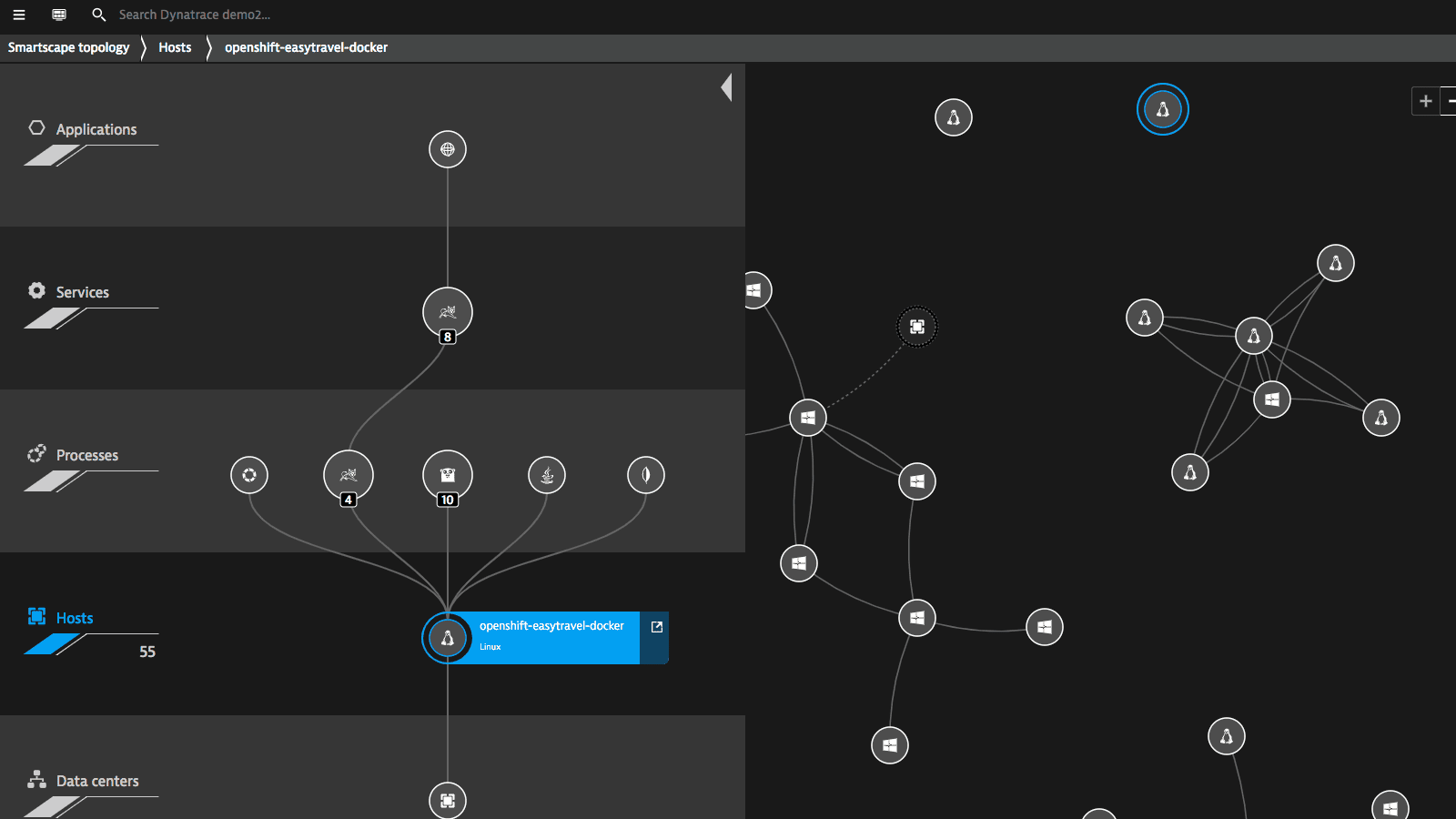 Just a few of our enterprise customers
"What really distinguishes Dynatrace from others is the use of AI-powered root-cause analysis. OpenShift is a platform to allow you to run decoupled services and applications, which can be a monitoring nightmare, but Dynatrace's insights makes it less scary."
Chris Morgan, Technical Director, OpenShift ecosystem, Red Hat
Master containers and microservices
---
Dynatrace OneAgent Operator automates deployment onto OpenShift and Kubernetes nodes. No manual effort is required for configuration and updates. Automatically, microservices and containers are continuously discovered and modeled without code or image changes.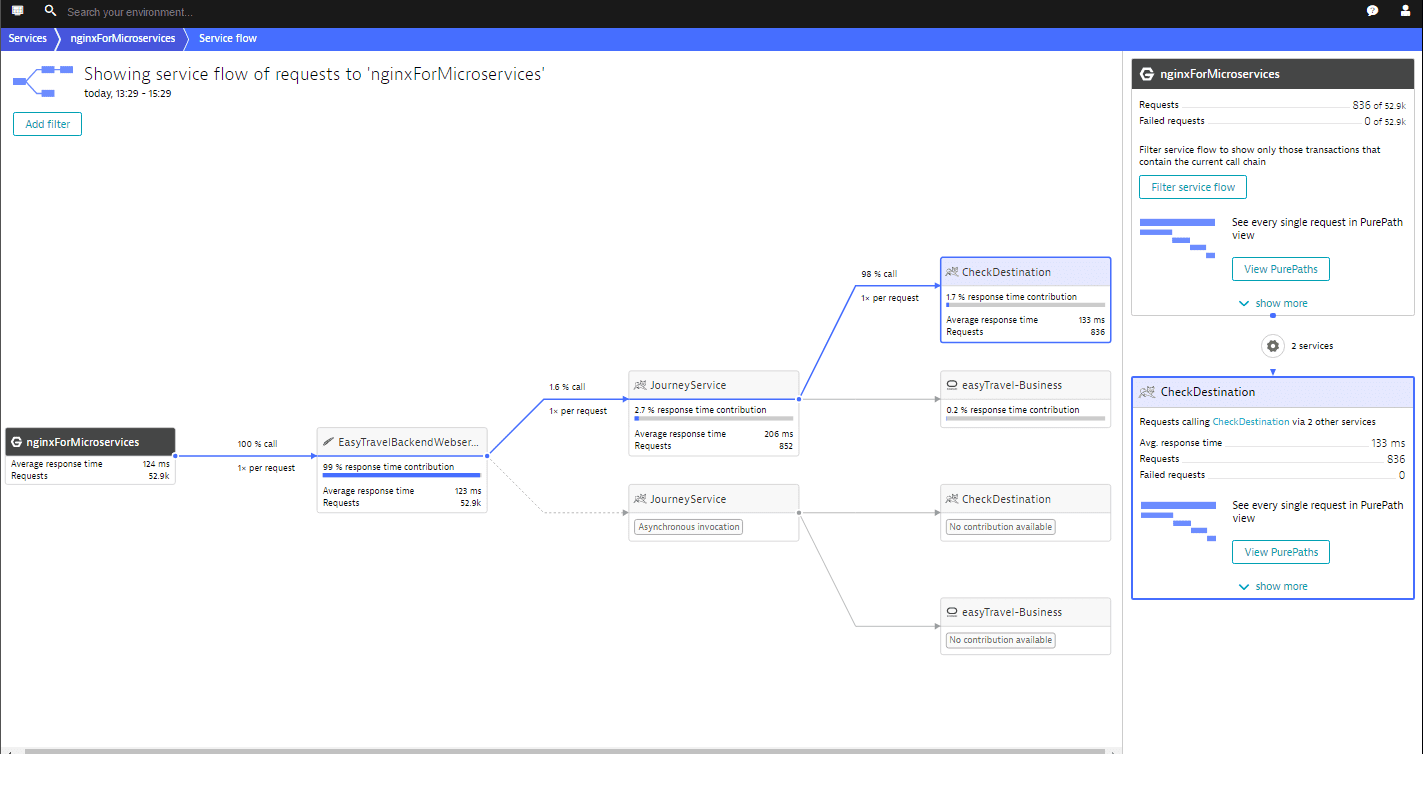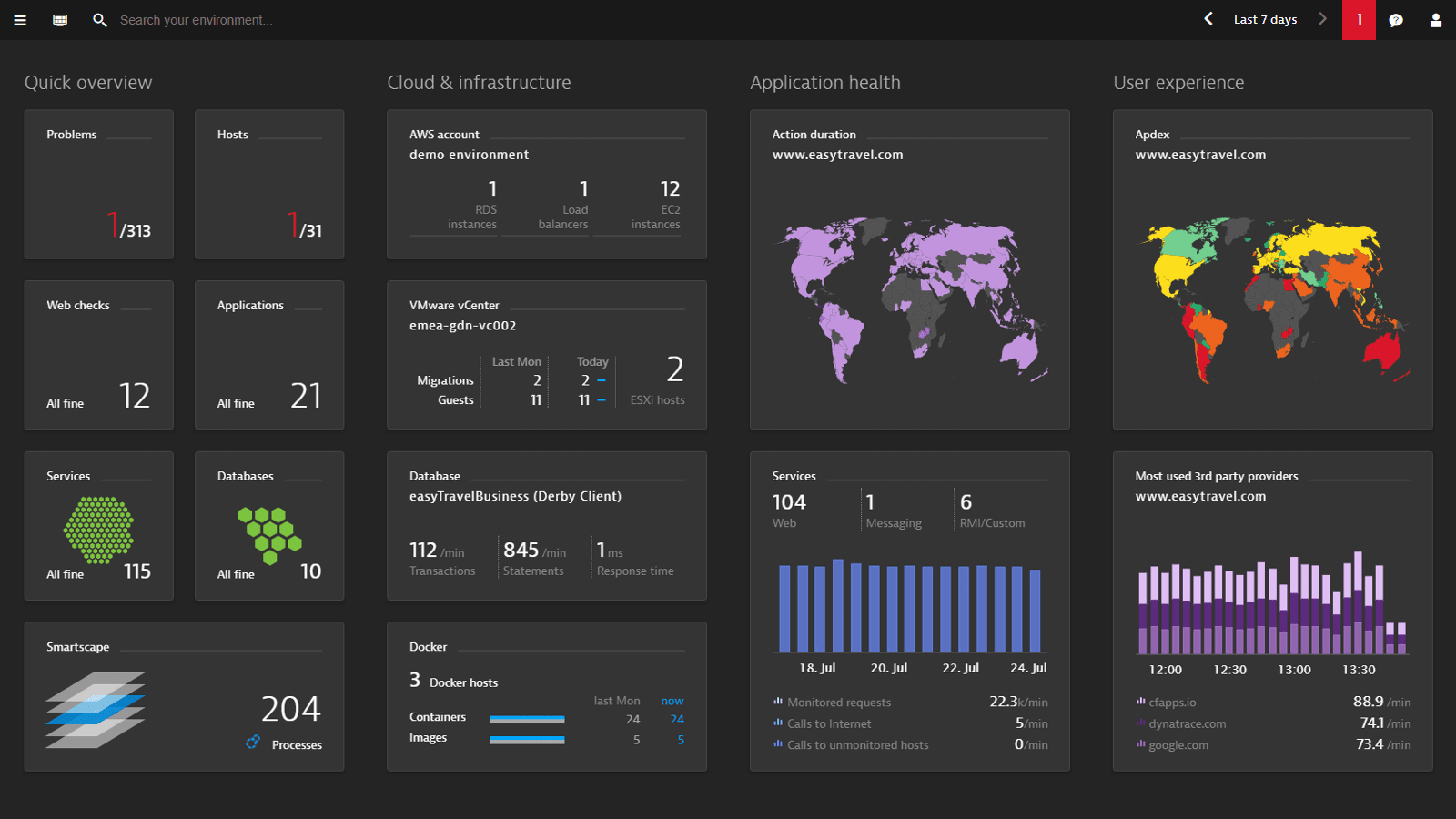 One platform,
full visibility
---
Simply monitor and orchestrate applications, clusters, and underlying cloud infrastructure in OpenShift. Dynatrace helps you to automate your entire hybrid multi-cloud ecosystem.
Stay on top of scale and continuous delivery
---
Dynatrace scales to 100k+ hosts out-of-the-box, providing software intelligence for production and pre-production environments.
Dynatrace helps DevOps teams accelerate building and running new cloud native apps with OpenShift and Ansible.
Management Zones with role based access ensure the right teams have access to the correct answers at the right time.
Purpose-built for OpenShift and hybrid enterprise clouds
---
Minimize manual effort with the Dynatrace OneAgent Operator and continuous auto-discovery.
See all components of your OpenShift environment and their dependencies in real-time.
Automate operations with precise insights by our deterministic, causation-based AI.
Unique scalability and deployment capabilities
Web-scale for 100.000+ hosts
Built cloud-native, Dynatrace is highly scalable, available, and secure.
Enterprise governance and security
Dynatrace provides role-based access in sync with OpenShift pods and services.
Flexible deployment options
Choose between SaaS and managed for your hosted or on-premises PaaS.
Why Dynatrace is perfect for Red Hat OpenShift
---
Traditional
monitoring





Many agents​
Single agent


One agent to monitor your full stack. Native support for Red Hat OpenShift.

Everything is manual
Fully automated


Deployment and continuous discovery and mapping without code or container image changes. Automatic updates, discovery, baselining, anomaly detection and root cause analysis.

Multiple tools, limited functionality
All-in-one


APM, cloud infrastructure monitoring, AIOps, digital experience management and more for hybrid multi-cloud environments.

Alert flood
Deterministic AI


Precisely pinpointing the root cause of issues automatically. Causation based, not just correlating data.

Not working at scale
Designed for web-scale


100,000+ hosts, designed for cloud native and hybrid enterprise cloud environments.
Start your free trial now
---
Get ready to be amazed in 5 minutes or less