It's not enough to keep up with the competition. To truly succeed in this day and age, organizations know they must get ahead and stay ahead with new innovations. The most successful organizations know that developing and deploying strategic workloads to the cloud in an efficient and effective manner is a great place to start innovating. Yet, migrating to the cloud at faster speeds without the right amount of visibility is similar to driving a sports car at midnight in a storm with no headlights! Sure you can go fast but you and your applications won't end up in the right place and there is a good chance you will end up in a ditch with a broken app! So how do you refactor those monolith applications, build new cloud-native applications and containerize legacy apps and do so in record time? You do this with the right vehicle and the right level of visibility and context to guide your organization through the night.
Red Hat and Dyantrace have collaborated to bring you just that solution. Red Hat OpenShift is the industry's most comprehensive enterprise Kubernetes platform for modernized application development, and Dynatrace provides the application monitoring and visibility. So strap on your seatbelt as you take your drive down the application modernization superhighway with Red Hat and Dynatrace!
Right out of the gate, you see results as Dynatrace provides easy agent development. Start installing a single agent per host to begin collecting data across your entire stack. No need for one agent for the OS, one for the database, one for some microservice etc. A single agent per host can handle your application monitoring needs. Dyantrace can monitor containerized services making it ideal to work with Red Hat Openshift.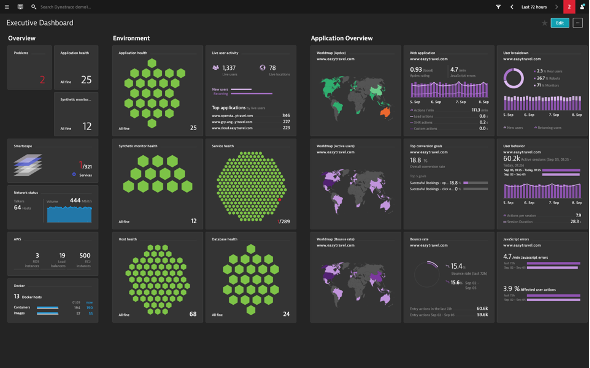 OpenShift provides an extensive list of features to support your Kubernetes application needs. Gaining the right level of insight to each of those features will help you and your organization realize the most value from them. Dynatrace gives you that all-inclusive view that you need. It comes with pre-built dashboards to see immediate value, or you can build your own custom dashboards.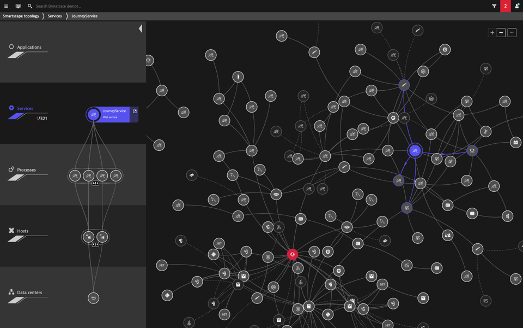 To not only keep up with competitors but speed past them, the agility and power of the Red Hat OpenShift Container Platform helps you race to modernize your applications and take them to market, backed by Red Hat's experience, technology, and support. The more you build with OpenShift, the more innovative your solution becomes, making it critical to map out all the relationships and dependencies.
Dynatrace can help you do just that. Dynatrace's Smartscape technology takes the application topology and discovery information and builds an intuitive, interactive visualization. Plus, due to OpenShift and Dynatrace deep integrations, you will be able to see those relationships in real-time. This allows the Smartscape AI engine to communicate exactly what occurred and why it occurred. This will ensure the time to market is significantly shortened by reducing the time spent in testing cycles.
Whether it be in your development, test, or full production environment, you want to detect problems quickly. OpenShift gives you the platform to build and run your applications anywhere: hybrid-cloud, multi-cloud, not an issue for Openshift as it moves with you across all use cases. Anywhere that OpenShift is, Dynatrace will be right there, ready to not only detect problems as they occur but immediately execute a root cause analysis.  gives you a summarized view of all related alerts instead of a meaningless storm of alerts clogging up your logs. OpenShift provides all the extensive data from all its services and Dynatrace's AI can analyze, summarize, and get you back on track in minutes not days.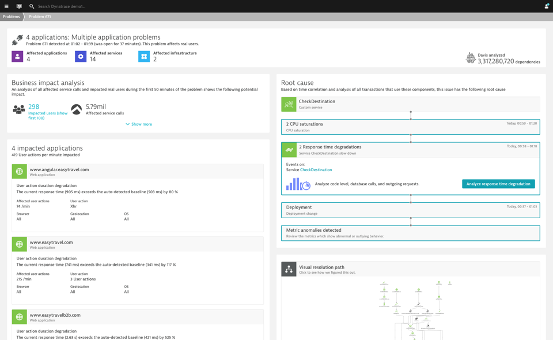 Openshift will provide you with everything you need to meet your Kubernetes container needs, as well as virtualization. The underlying health of your modernized applications will depend heavily on the health of the infrastructure that supports them. Whether on bare metal, virtual machines, cloud devices, or hybrid solutions, that infrastructure is critical to OpenShift being able to deliver industry-changing features. Dynatrace can not only monitor that infrastructure but do so in the context of the applications running on OpenShift. It will monitor key health metrics in real-time to ensure the infrastructure is performing at optimized levels to deliver that application to your clients at the highest possible level.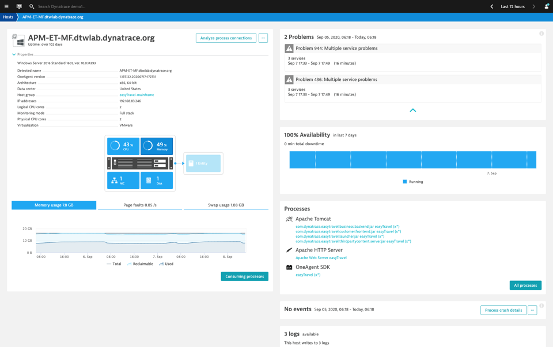 One of the many benefits of running containers on OpenShift is the ability to structure your application around microservices. As convenient and efficient as this is you must make sure you can discover and monitor these dynamic microservices inside your containers. Not all monitoring tools can reach that level and provide you the insight you need. Dynatrace does exactly that. It will have visibility into how they are performing, how they are communicating with each other, and detect any problems with performance, before they impact your overall application, and most importantly your business.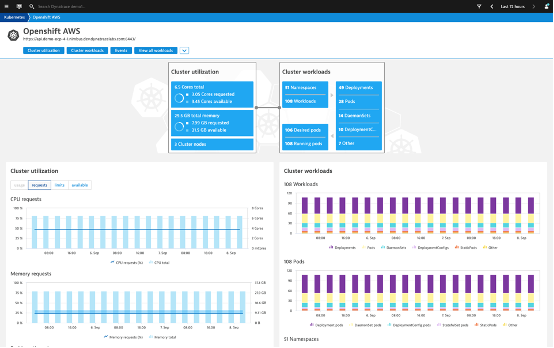 When all is said and done, it's all about the user experience. We already know we can build incredibly innovative applications on OpenShift but if the end-user is not happy, then you are not meeting your true business needs. Dynatrace once again works hand in hand with OpenShift. In this case, it gives you full visibility into all activity from every mobile and web application user across all devices and browsers. It can take real-time user data and access user satisfaction, detect struggles, and even predict user behavior to make sure your application is responsive and provides a world-class experience.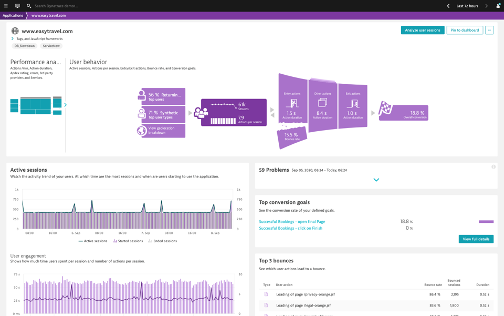 Now that you can see the speed and power that is produced when you combine Red Hat OpenShift and Dynatrace, it's time to take this ride for a test drive! Spin up an OpenShift cluster in the cloud of your choice or on-prem. Easily spin up Dynatrace using the certified operator and away you go to break land speed records as you develop modernized applications with the assurance all enterprises need. For more information on Dynatrace click here. For more info on Red Hat OpenShift click here. To watch a recorded webinar on OpenShift and Dynatrace together click here.