Cloud Foundry monitoring
The world's first AI powered, full stack monitoring solution for Cloud Foundry
Why companies choose Dynatrace to monitor their Cloud Foundry environments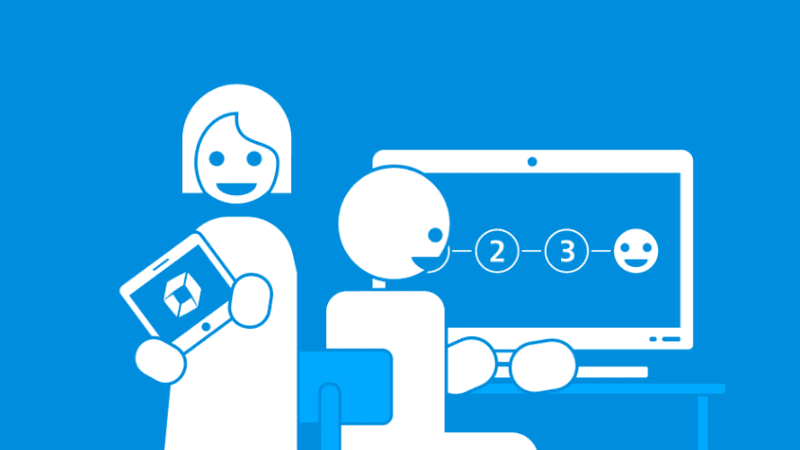 Unmatched ease of use
Using our BOSH add-on to deploy the Dynatrace OneAgent brings full stack monitoring to your entire environment. Out of the box, Dynatrace continuously discovers all components, baselines them, and shows you all their dependencies. With automation and AI, Dynatrace makes monitoring Cloud Foundry much simpler than existing monitoring tools.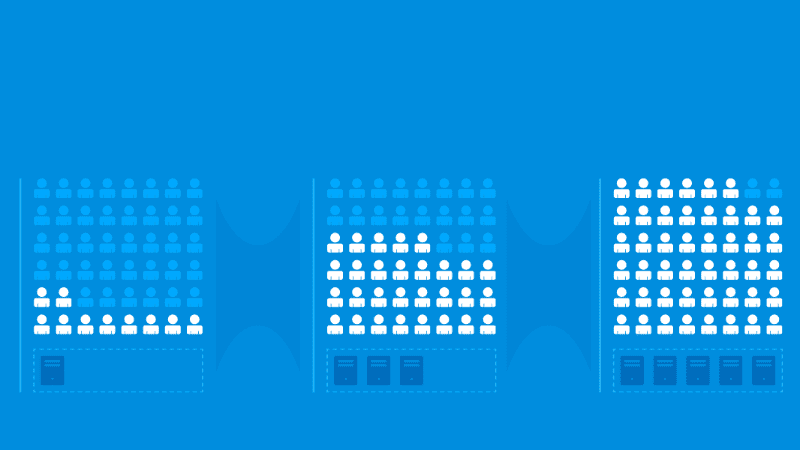 Run apps at scale
The Dynatrace OneAgent automates the monitoring of highly-scalable applications. Dynatrace's all-in-one approach allows you to run more applications at scale, with fewer resources, via a single monitoring solution.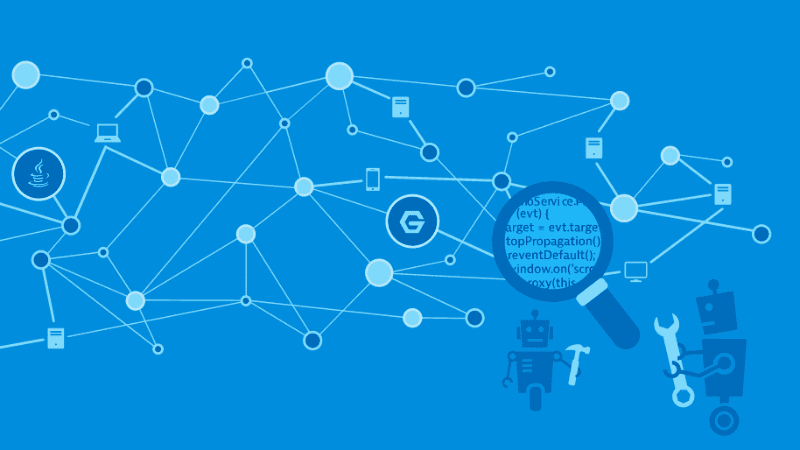 Find and fix problems fast
With AI-based root-cause analysis, finding the cause of a performance issue in highly distributed microservice environments has never been easier. Proactively identify anomalies and lower mean time to repair by up to 95%. No more dashboard watching and no more war rooms!
"The root-cause-analysis capabilities in Dynatrace products solve the new set of challenges that a Cloud Native microservices architecture creates … Dynatrace operates at a level that provides true causation across containers, VMs, and data services - not just correlation of events and log streams. Combined with Dynatrace application monitoring, our customers will get root-cause analysis with powerful monitoring of apps, containers and VMs under management."
—Joshua McKenty, Senior Director, Global Ecosystem Engineering at Pivotal
Read how Dynatrace and Pivotal have teamed up to provide consistent, end-to-end support for building and delivering high-quality cloud-native applications.
Start your free Dynatrace trial today!
The secret sauce to automated full-stack monitoring - Dynatrace OneAgent
Dynatrace developed OneAgent to make deployment easy. Simply install a single agent only once per host to begin collecting all the relevant metrics of your environment.
Dynatrace OneAgent discovers all processes you have running on the host. OneAgent automatically activates instrumentation of deployed applications, including monitoring end-user experience in the browser. New applications and microservices get auto-instrumented on the fly. When your environment scales, Dynatrace automatically scales with it.
Other APM vendors make you install multiple agents per host based on what you want to monitor.
Some vendors require you to manually code every HTML page to get real user monitoring.
OneAgent works for most technologies right out of the box—fully automated and automatically updated. Install and forget it—no need to worry about updating agents or building the latest agent into your container images.
First fully automated full stack Cloud Foundry cluster health monitoring
Dynatrace is the first monitoring solution to provide full-stack insights into Cloud Foundry clusters — automatically and with no configuration. Deploy OneAgent to:
Gain monitoring insights into all Cloud Foundry components, including Diego Cells, Cloud Controller, Gorouter, and more
Get health metrics for cluster components including each VM, CPU usage, Disk IO, Network IO.
Optimize your cluster component sizing, detect failing or under-provisioned components, and leverage AI-powered analytics throughout your entire stack.
Gain insight into the quality of the network communication of the processes between your Cloud Foundry components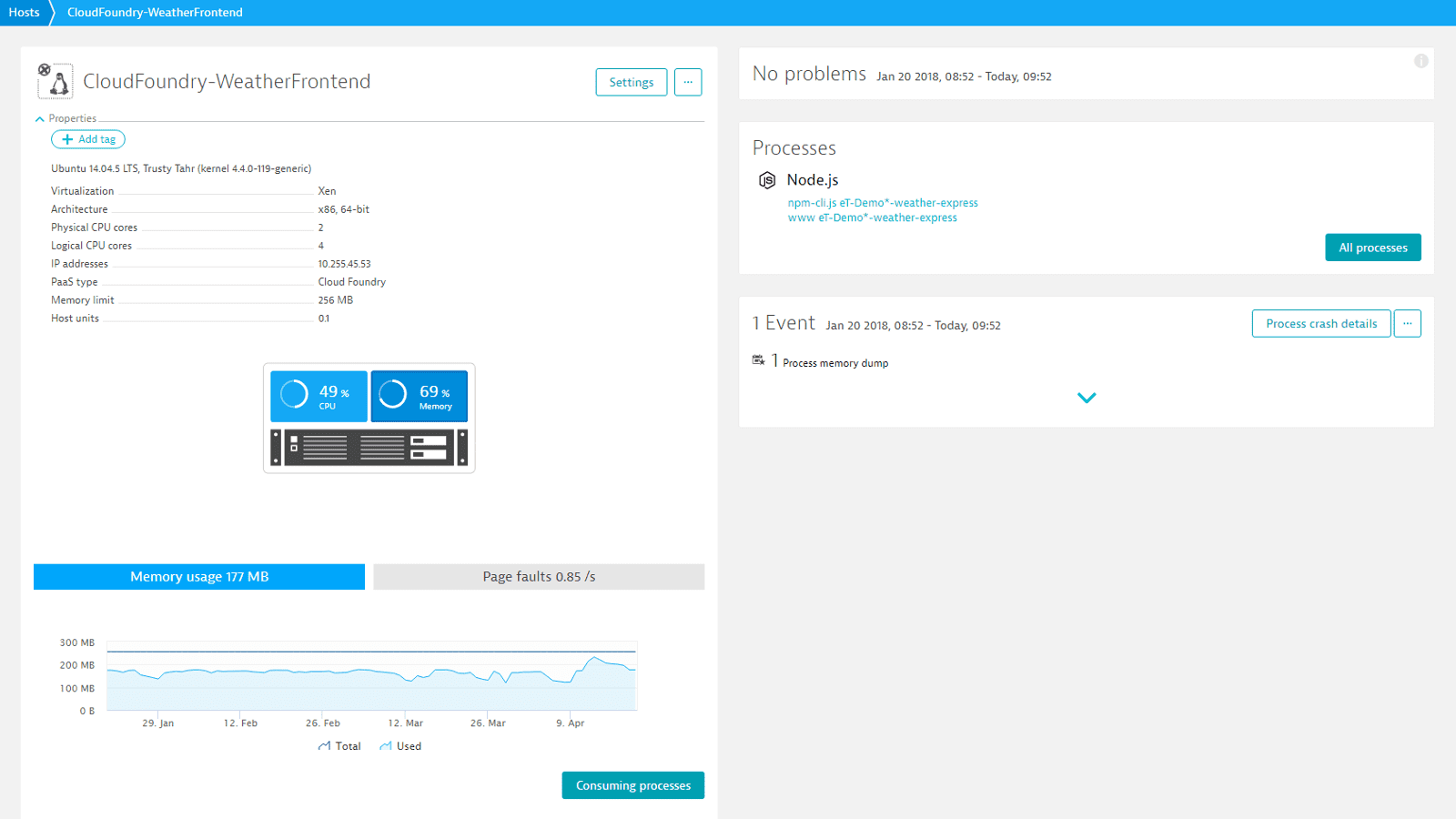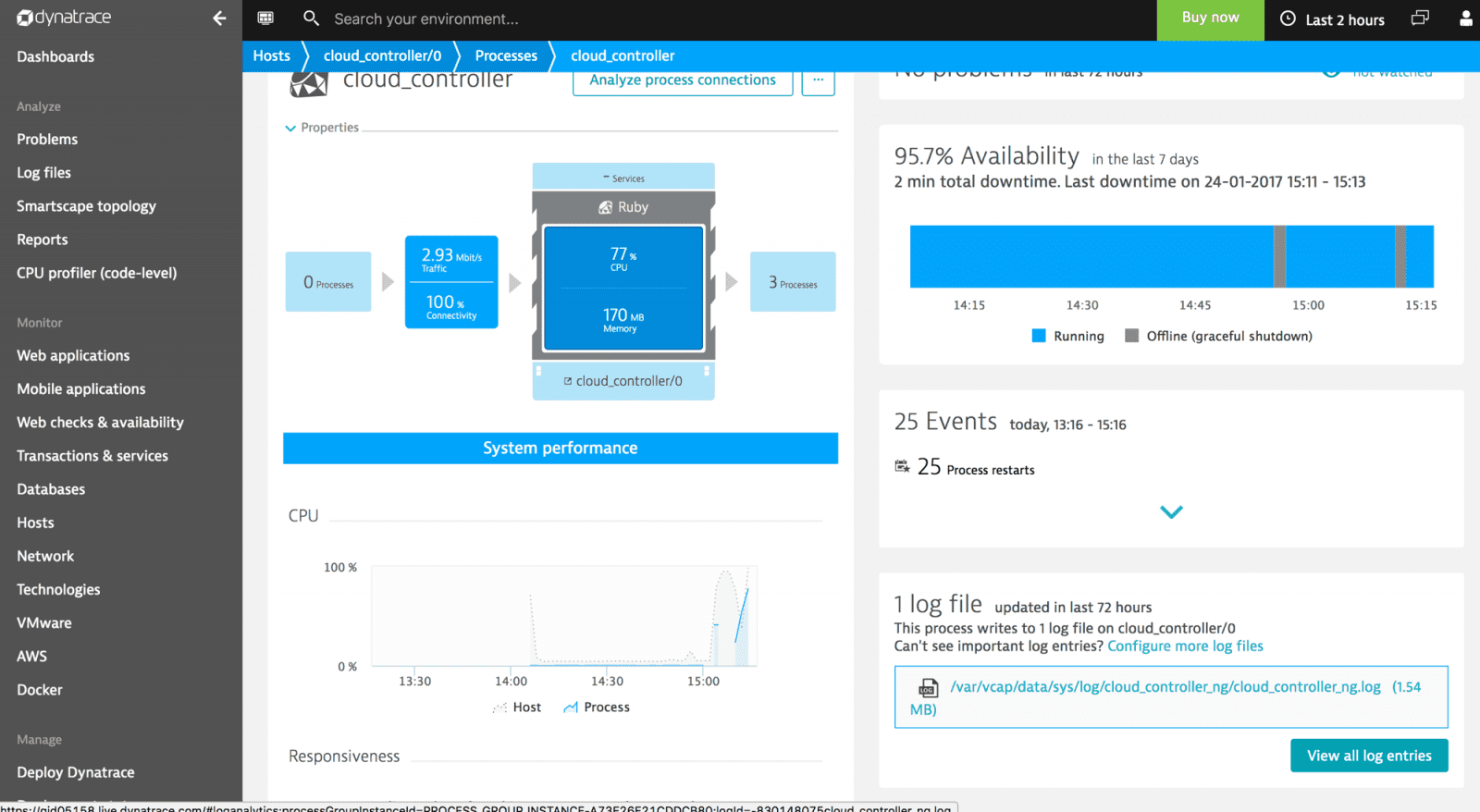 Automatically monitor Cloud Foundry applications, down to the code and query level
Built-in auto-injection for Garden-runC containers enables the Dynatrace OneAgent to auto-detect each application that's deployed to Cloud Foundry and automatically initiates deep application monitoring.
Gain code-level visibility into your distributed application instances
Optimize the performance of services while ensuring complete availability and functionality
Deep monitoring provides your microservices teams with the insights required to optimize the performance of services while ensuring complete availability and functionality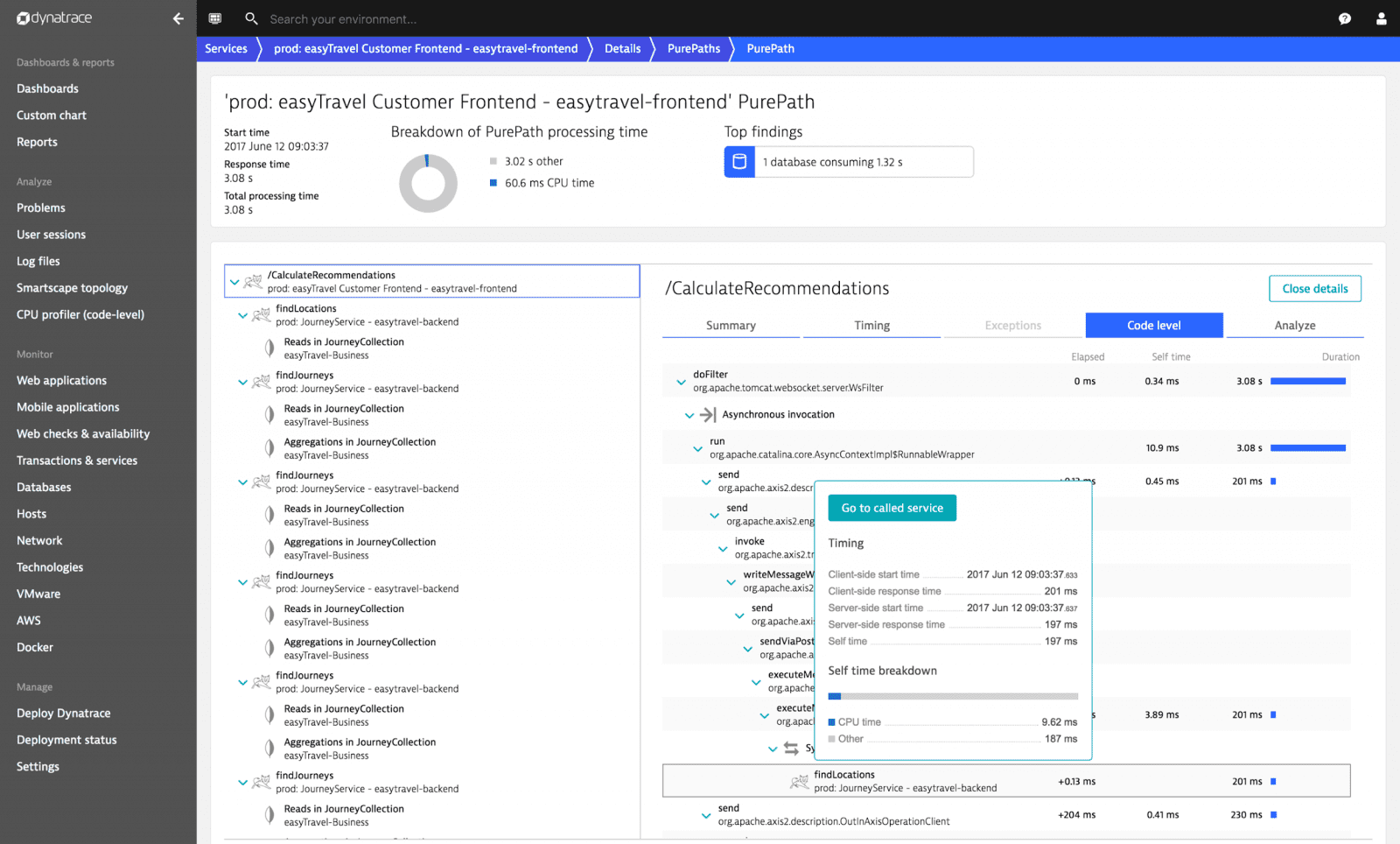 Document Processing Solutions, Inc.
"We wanted a tool that could monitor our infrastructure, application, and real user experience–and provide deep dives, too. Not only is Dynatrace easy to use with its simple user interface, it was painless to install and begin monitoring our environment. We're excited for what's ahead on the Dynatrace roadmap!"
great real-world results from customers using
@pivotalcf
with
@Dynatrace
- BOSH has tremendous operations leverage
See the full picture of your Cloud Foundry environment in real-time
Automatic discovery all applications running on Cloud Foundry
Smartscape® presents you with a real-time view of all the connections between your containerized processes, hosts, and cloud instances Get deep insights into your dynamic Cloud Foundry environment and ensures that everything works as designed.
Get deep insights into your dynamic Cloud Foundry environment and ensures that everything works as designed.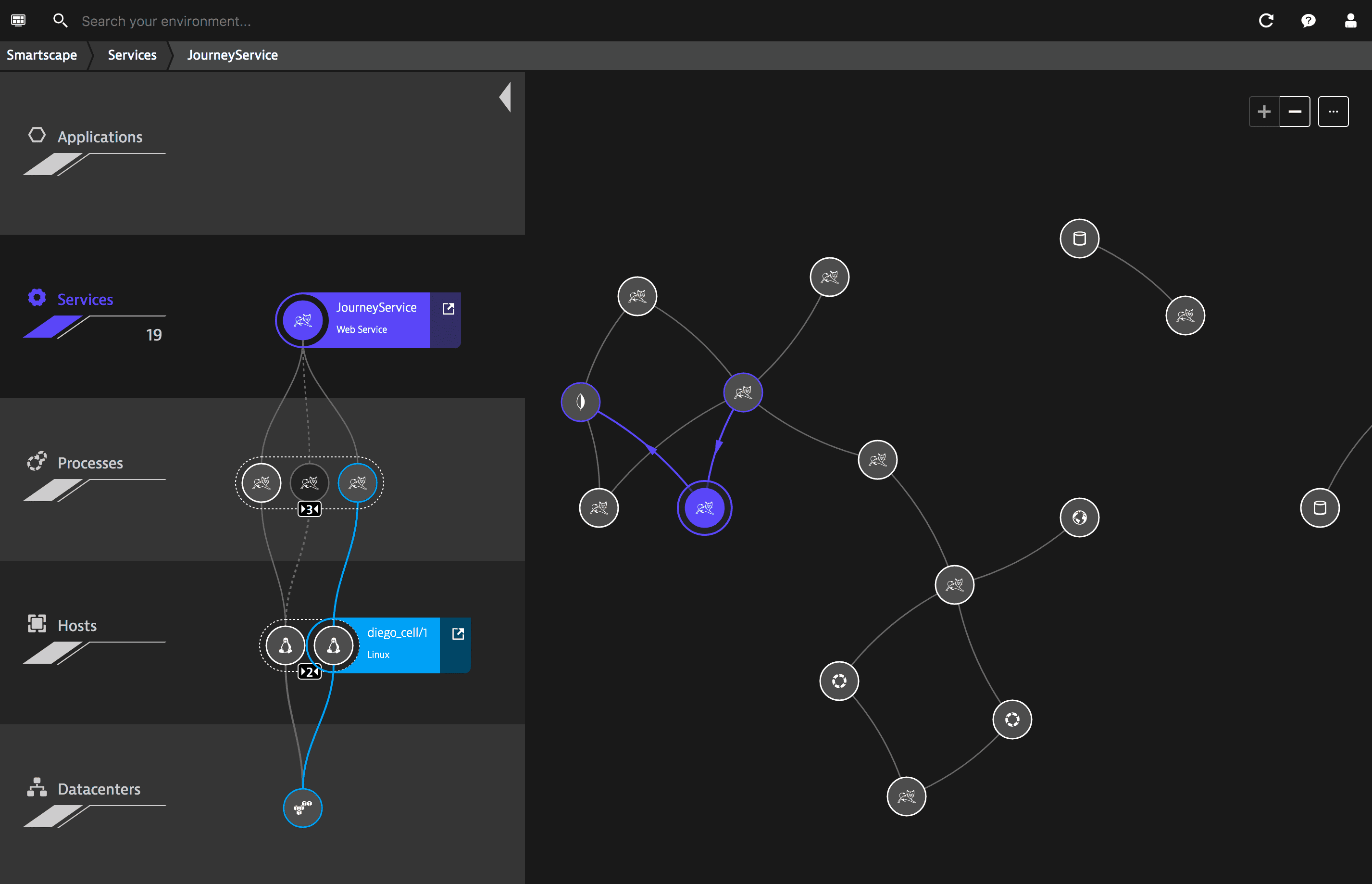 Track application health, functionality and performance
With the cf push command, it's never been easier to deploy apps. You need monitoring that can keep up with the speed, flexibility, and scalability of your Pivotal Cloud Foundry PaaS.
Dynatrace gives you full insights out-of-the-box
Application availability and performance monitoring
Automatic detection of dependencies between clustered applications
Performance metrics across the entire platform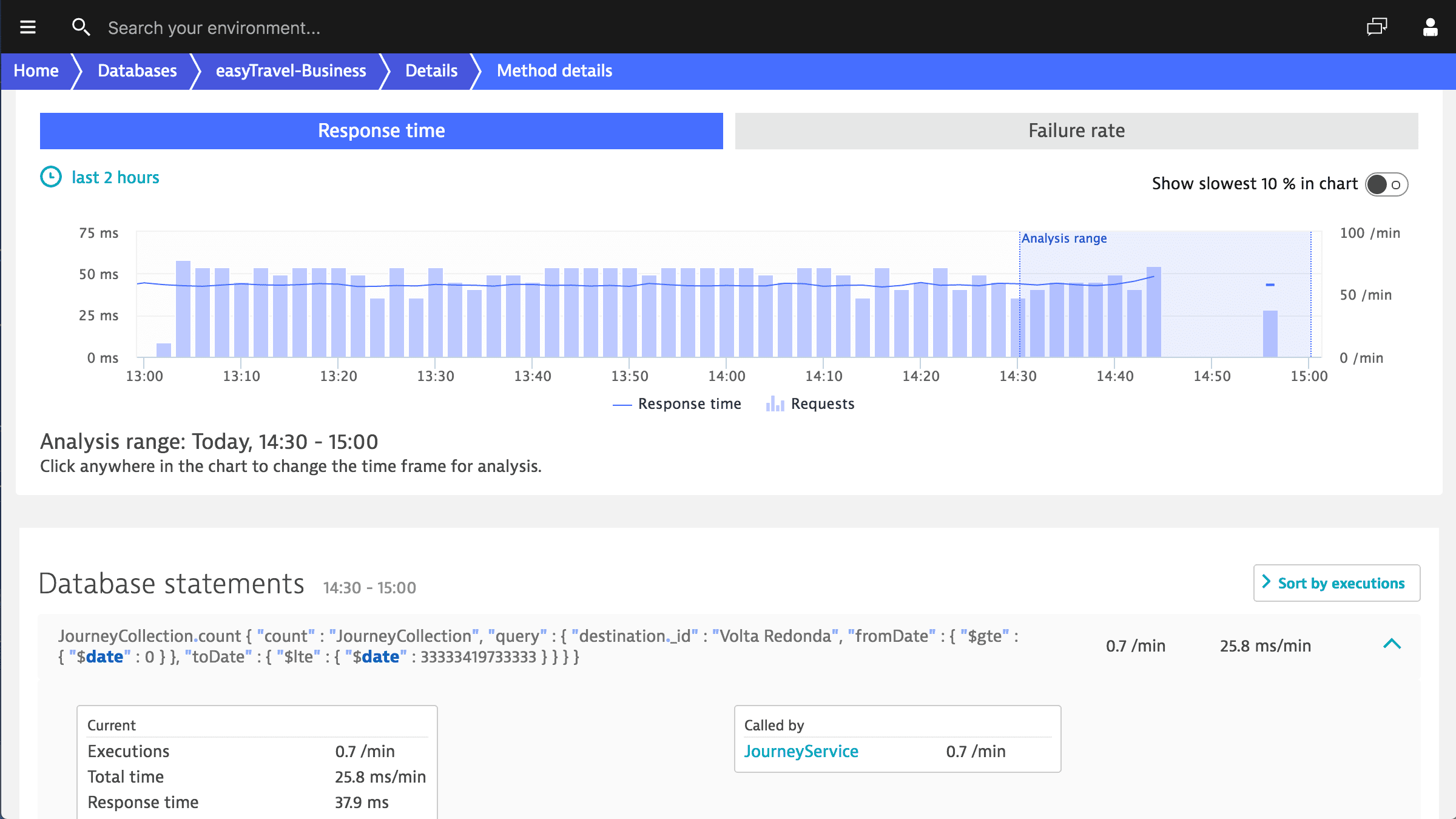 Speed up problem resolution with artificial intelligence
Dynatrace is the only solution with self-learning capabilities that understands your environment and uses artificial intelligence to pinpoint problems.
Dynatrace tells you where and why problems occur in your highly dynamic application environment
You get a single alert with all the information you need to fix the problem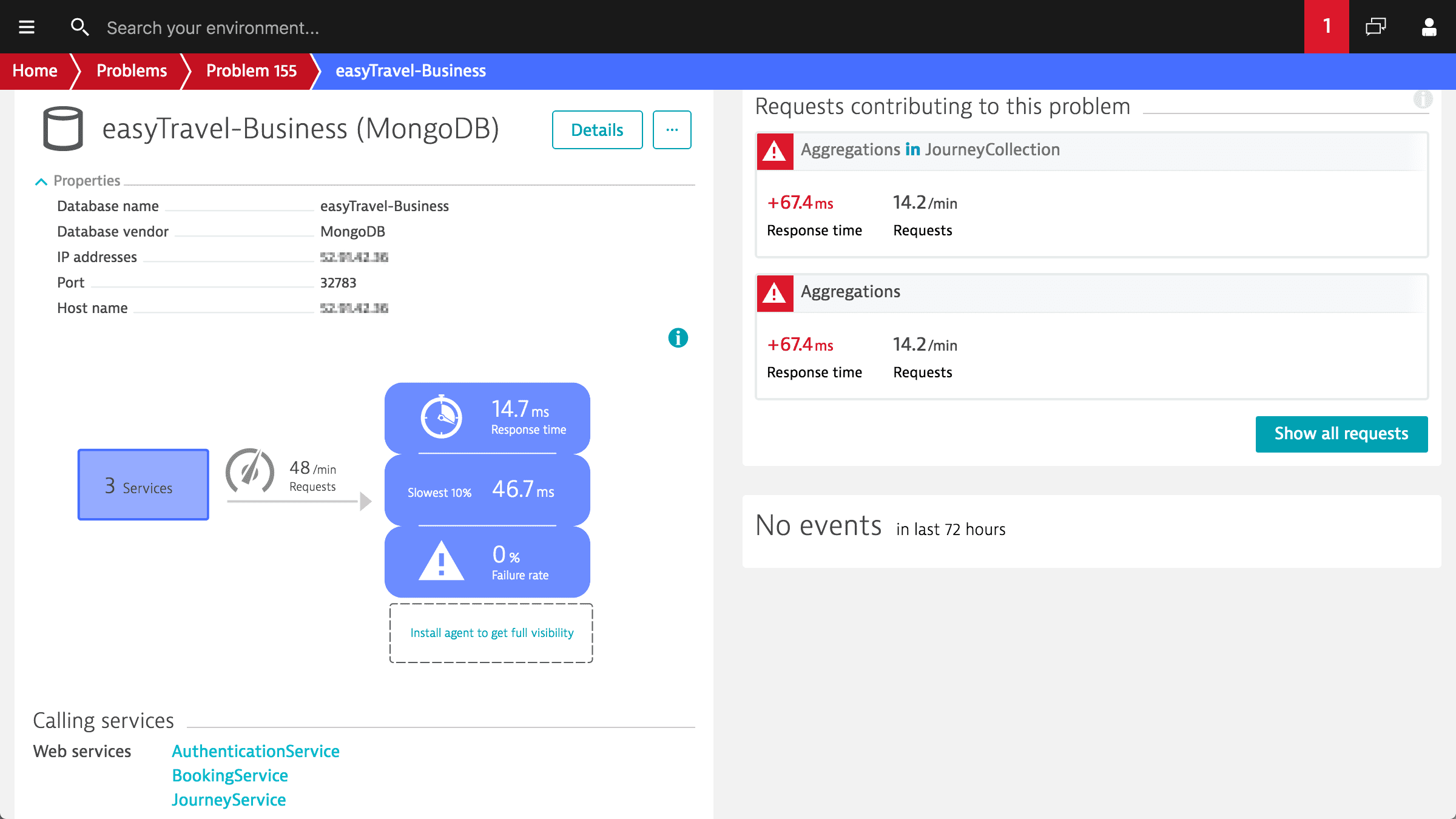 Automatic distributed service tracing
In microservices environments — especially those deployed to Cloud Foundry — automatic distributed service-tracing is a powerful means of continuously and seamlessly tracking the health of the entire microservices architecture.
Track how requests to microservices and Cloud Foundry apps propagate through the system
Identify performance bottlenecks and failed requests in the service-to-service communication chain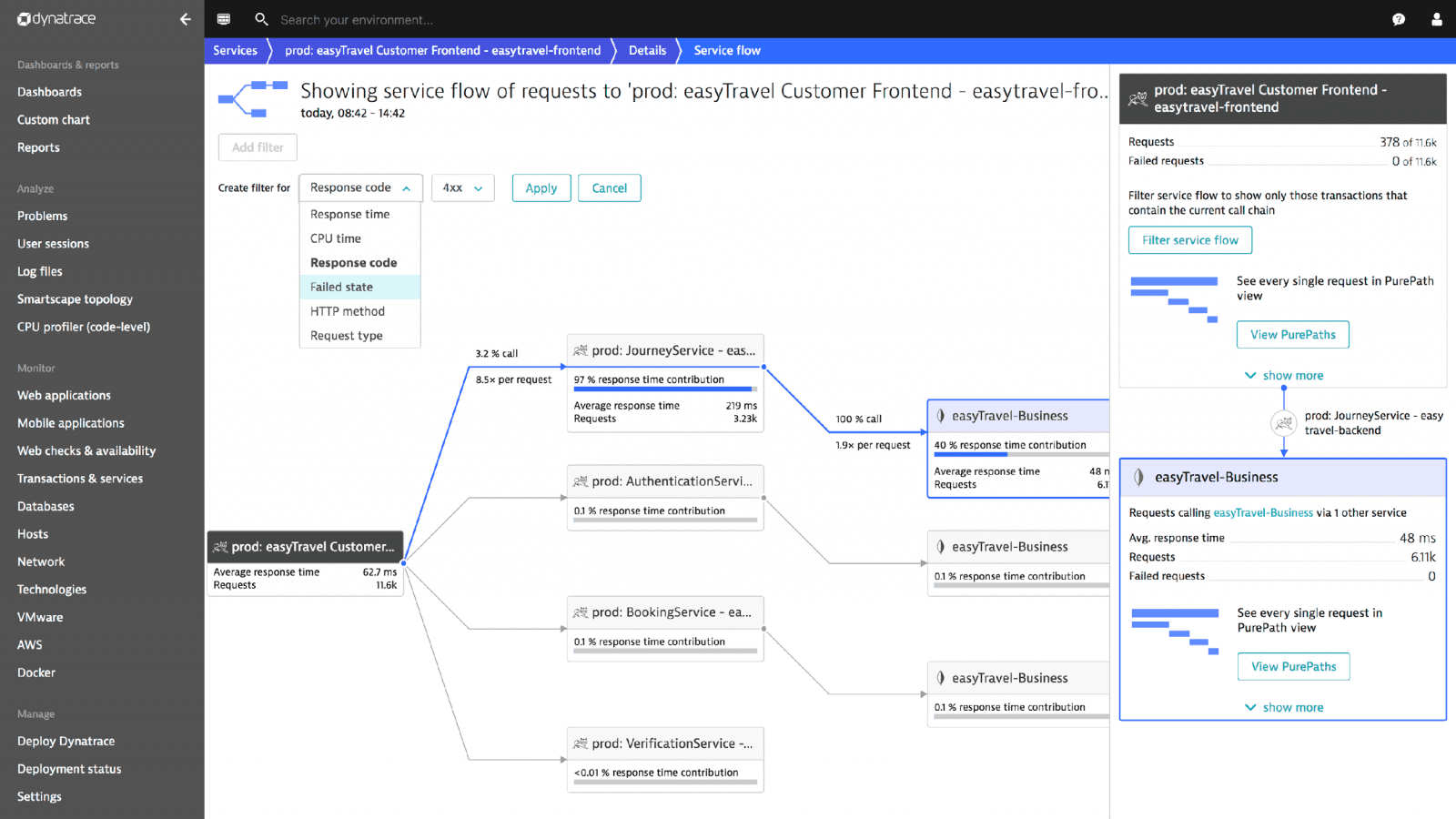 Start your free Dynatrace trial today!