Pivotal Cloud Foundry monitoring
"We have a very powerful engineering platform in Pivotal Cloud Foundry and a very powerful monitoring platform in Dynatrace and pairing them together has been tremendously beneficial to Humana."
-Bob Johnson, Technology Director Production Systems Management
Free trial
See the magic
Pivotal Cloud Foundry requires a new approach to monitoring
---
Successful Pivotal Cloud Foundry (PCF) adoption is key to your digital transformation. Monitoring your PCF environment as part of your enterprise cloud environment is more important than ever, but traditional monitoring tools simply won't work. Here's why:
Complexity
65%
of CIOs fear that IT complexity will make it impossible to effectively manage performance.
Hyper-dynamic
72%
of CIOs say monitoring microservices in real-time is almost impossible.
User and business expectations
76%
of CIOs say multi-cloud deployments make monitoring user experience difficult.
A Global

CIO

Report

CIO Report 2018: Speed of Innovation in the Cloud - Download Now
Spend your time innovating, not monitoring
---
1
Automate and modernize cloud operations.
2
Release better software faster.
3
Deliver unrivaled user experience.
The Dynatrace difference​
---
Dynatrace
Traditional monitoring
Automated deployment via BOSH​

Fully automated monitoring for PCF, apps and infrastructure.




High fidelity data

Highest quality data, in context, at scale​.




Full stack with context​

Smartscape® real time topology mapping from apps to infrastructure​.




AI-powered

Causation-based answers & insights, not more data and charts requiring correlation​.




Common big data architecture

Same solution available as SaaS and Managed on-premise​.




Open APIs

For cross-cloud ecosystem automation​.




Dynatrace is built for multi-cloud and dynamic microservices.
Our software intelligence extends to every single one of your cloud platforms.
Monitoring PCF as part of your hybrid, multi-cloud ecosystem
---
Dynatrace is purpose-built for dynamic enterprise cloud ecosystems, including extensive monitoring for Pivotal Cloud Foundry.
Single view of applications and infrastructure across your entire PCF environment (PAS and PKS) and broader multi-cloud ecosystem
Automatic deployment and configuration via the Dynatrace BOSH add-on for full stack visibility with zero config real-time mapping across all components
AI-powered problem identification and root cause analytics, wherever a problem may occur
Billions of interdependencies mapped automatically across your complete environment
Container and microservices
---
Dynatrace scales automatically to 100k+ hosts out of the box, making it ideal for highly dynamic, multi-workload microservice architectures like Pivotal Cloud Foundry.
Automatically monitor PCF containerized processes and apps, whether using cf push to PAS or pre-containerized on PKS
Real-time auto discovery and OneAgent injection of PAS and PKS containers without code or image changes- no developer involvement needed
Easily trace transactions across multi-cloud PAS and PKS deployments
Web-scale and enterprise grade
---
Enterprise PCF environments are large and dynamic, and Dynatrace is designed for massive scalability while incorporating enterprise features like automation and AI, right out of the box.
OneAgent automated deployment and upgrades
AI continuously baselines performance and serves precise root causation
Automatic topology mapping in a dynamic environment
Web-scale without throttling capture
Management Zones allow for user and role-based access control to the monitoring details of specific clusters, hosts, services, and more
Cloud DevOps
---
Dynatrace helps DevOps teams accelerate velocity and improve quality, so they can release better software faster.
Wide integration with existing CI/CD tooling to shift quality checks to earlier in the pipeline
Faster feedback loops using AI-powered monitoring of key technical metrics throughout the development lifecycle
Enable autonomous cloud operations and self-healing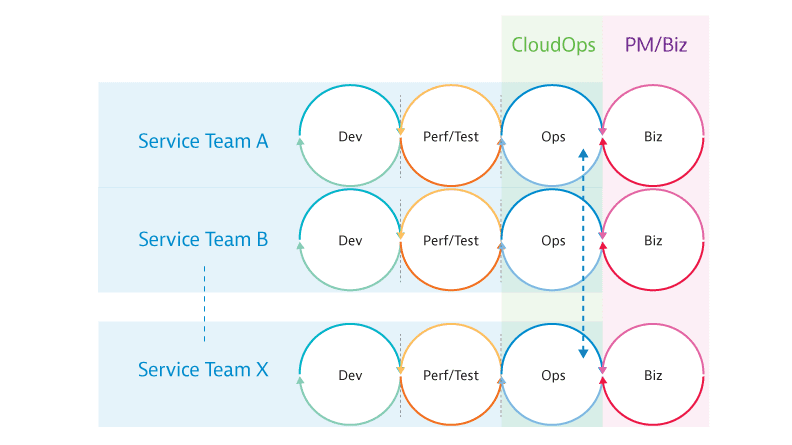 Dynatrace embraces the full DevOps tool chain
Atlassian Bamboo

BlazeMeter

Chef

Eclipse

Jenkins

JUnit

NUnit

PHPUnit

Puppet

Selenium

Visual Studio
User experience and business analytics
---
Dynatrace helps organizations deliver unrivaled user experiences.
Capture every user session, and automatically detect user behavior, satisfaction, and business impact
Identify user sessions by ID and understand performance impact
Replay user behavior, usage, and journey mapping with Session Replay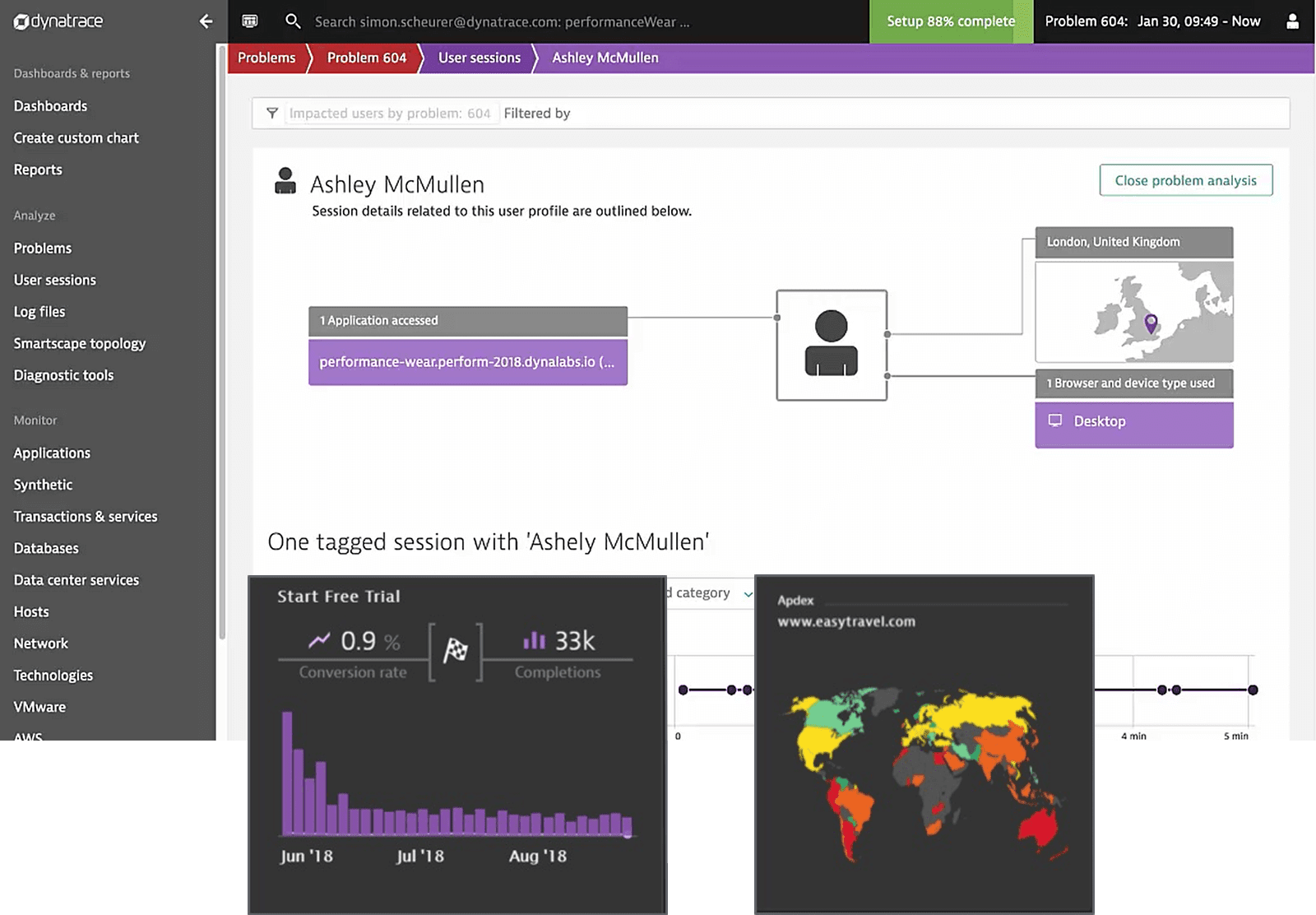 Pivotal
The root-cause-analysis capabilities in Dynatrace solve the new set of challenges that a cloud native microservices architecture creates."
Joshua McKenty, VP at Pivotal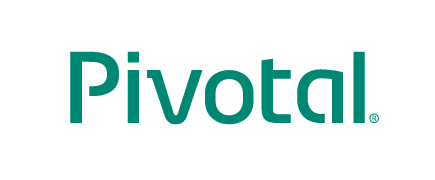 Seeing is believing - Start your free trial
---
You'll be up and running in under 5 minutes:
Sign up, deploy our agent and get unmatched insights out-of-the-box.
Just a few of our enterprise customers
Dynatrace is a proud Pivotal Technology Partner