Optimize Your Delivery Pipeline with an AI-Driven DevOps Methodology
Scale continuous innovation with Dynatrace on AWS: shift-left quality, reduce lead time and increase flow. Dynatrace artificial intelligence autonomously detects performance and availability issues and pinpoints their root causes.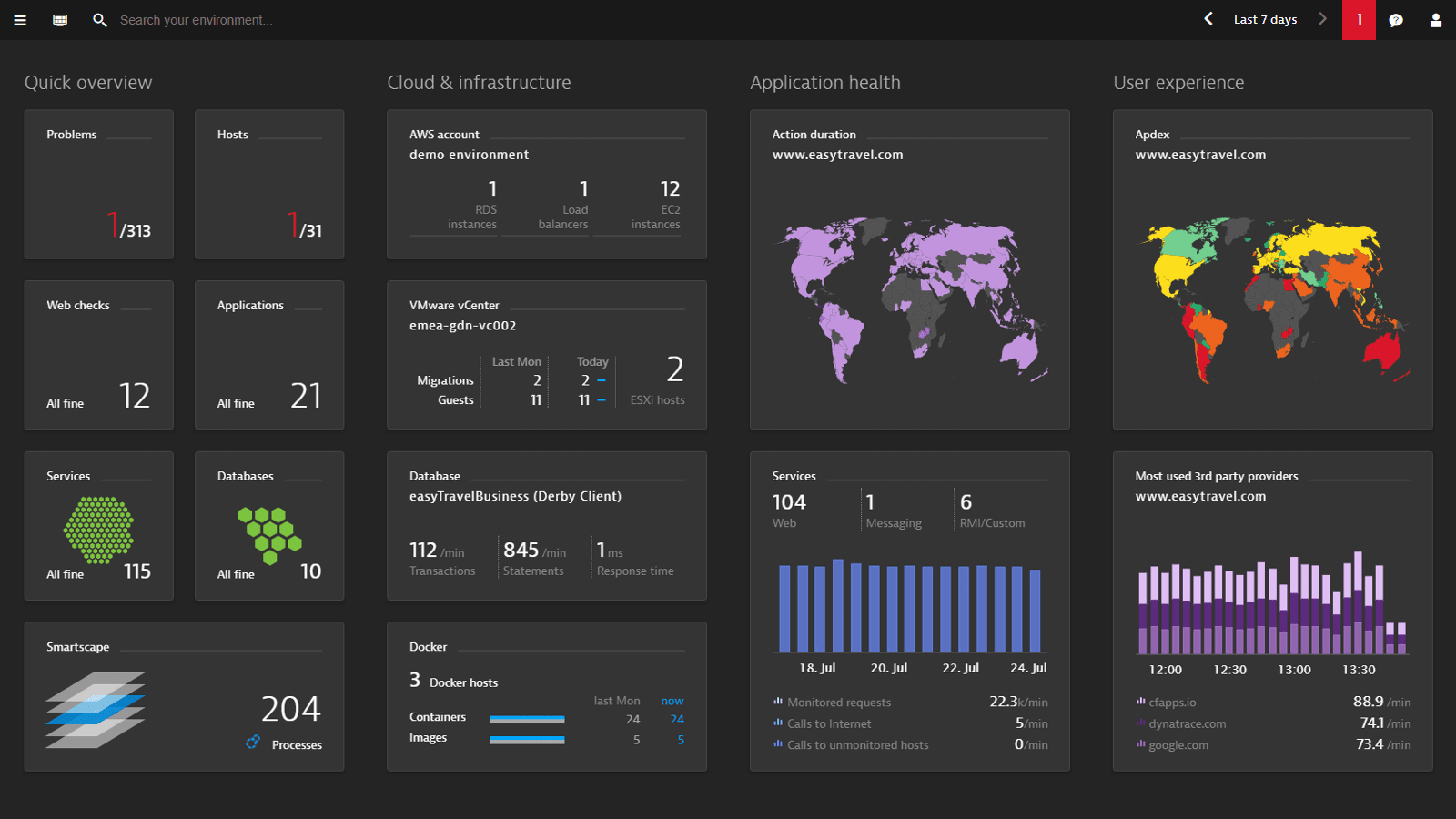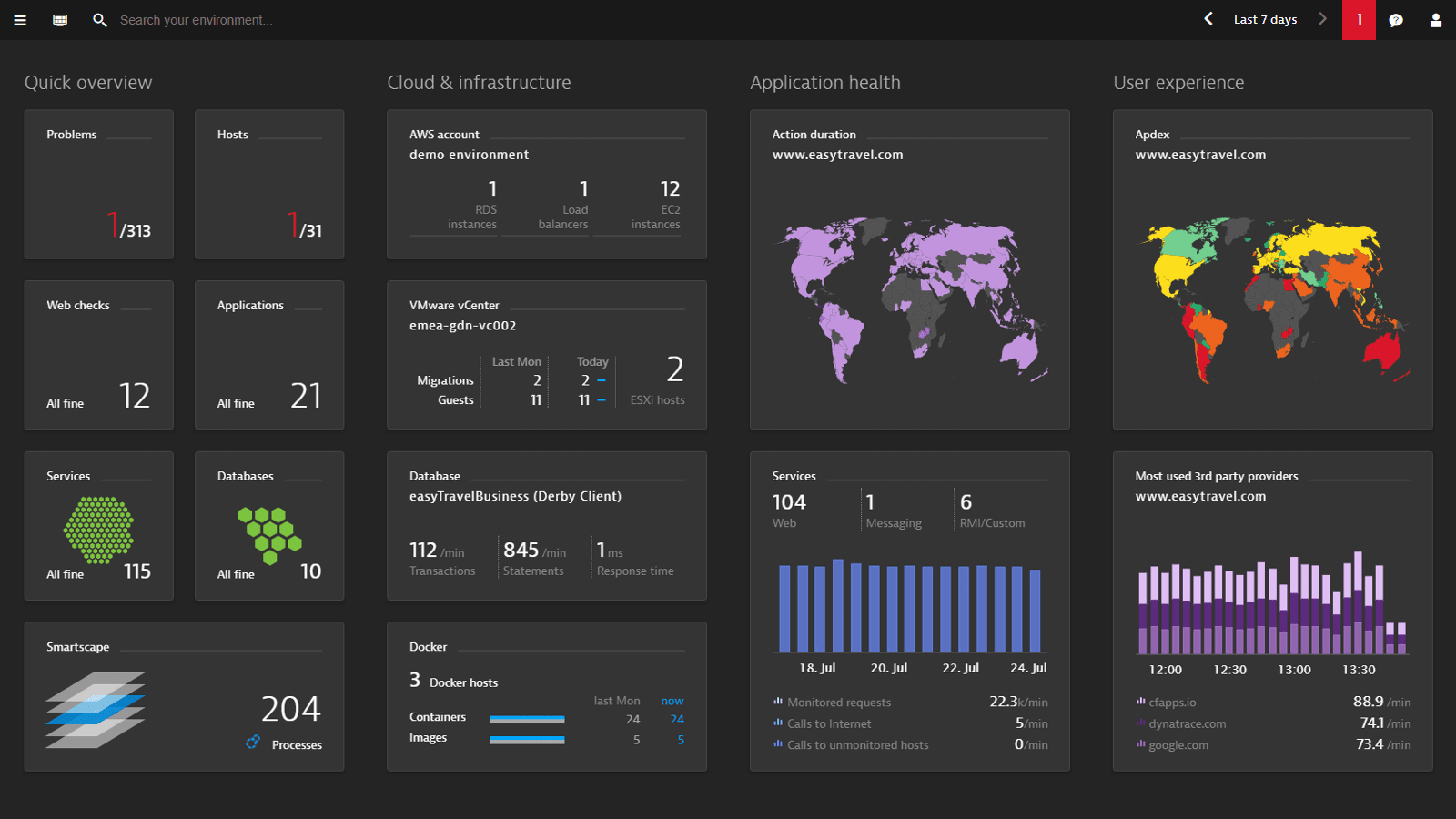 Verizon Innovates Through AI-Driven DevOps with Dynatrace on AWS
---
In this webinar, speakers from Verizon, Dynatrace and AWS discuss how Verizon leveraged their services to completely revamp the speed and quality of their deliverables.
Watch the webinar to learn:
How Verizon was able to speed up build and test cycle times by 3x, in just 6 months
Best practices for implementing DevOps feedback loops through monitoring with Dynatrace on AWS
How Verizon leveraged Dynatrace to make their DevOps strategy proactive, rather than reactive
Presenters:
Anil Chintalapudi, Senior Technical Manager, Verizon
Michael Miller, Partner Solutions Architect, AWS
Andreas Grabner, DevOps Activist, Dynatrace
Watch the animated video to see what Dynatrace can do on AWS
---
Dynatrace covers the full stack: AWS infrastructure, applications, multiple datacenter and multiple AWS accounts
Deep integration of Amazon CloudWatch into AI engine
Reduces the time-to-problem-resolution through intelligent AI-driven root cause analysis
Deploys with zero configuration
Full scalability in dynamic environments through auto-discovery of new system components
Start monitoring your AWS environment in under 5 minutes with our free trial
---
You'll be up and running in under 5 minutes:
Sign up, deploy our agent and get unmatched insights out-of-the-box.
Just a few of our enterprise customers
Dynatrace is proud to be an AWS Advanced Technology Partner
---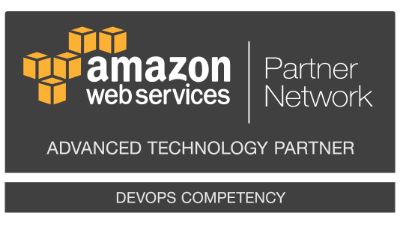 AWS DevOps competency
Dynatrace is one of the first companies to achieve Amazon Web Services (AWS) DevOps Competency Partner status.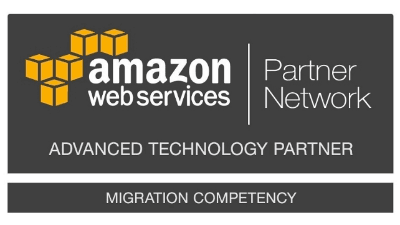 AWS migration competency
The AWS Migration Competency recognizes partners with deep expertise helping businesses move successfully to the AWS Cloud.
Dynatrace AI powered full stack monitoring has arrived at the AWS Marketplace.