AWS cloud migration with Dynatrace
Plan, execute and monitor your way to sustained cloud migration success
Watch Webinar
Download eBook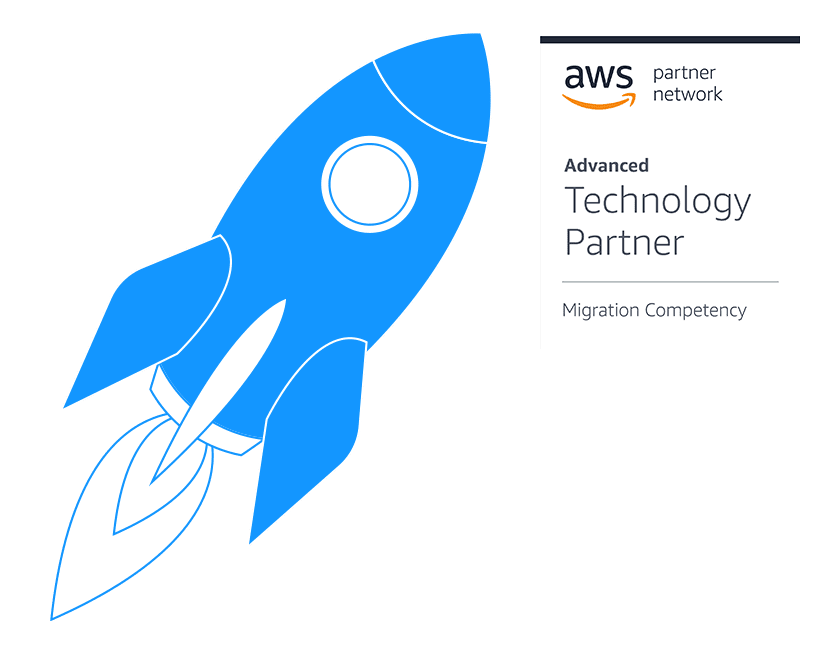 1
Plan better
Dynatrace shows you the way onwards and upwards in your cloud migration by automatically creating a dependency map of your entire stack on AWS, in just minutes, providing you with actionable insights to better plan and control your journey.
2
Move faster
Get a real-time, full-stack picture of your application and components with Dynatrace's multi-datacenter visibility and AI-powered engine, enabling you to have a clearer migration journey and reach your destination to the cloud faster.
3
Operate simpler
Dynatrace gives you peace of mind after your migration is complete by automatically linking your application services before and after migration, simplifying and optimizing your operations to ensure that your new environment meets service expectations.
Watch Webinar
---
PayMaya's Migration Journey with AWS and Dynatrace

This webinar will guide you through PayMaya's migration to a hybrid cloud architecture utilising AWS and on-premises environments in just 100 days. Learn how they:
Optimised performance of core applications to less than 1 second response time
Reduced manual discovery down from 1 day to minutes
Saved approximately 90 days on operational overheads for infrastructure management
We will also discuss cloud migration best practices using AWS and Dynatrace to help avoid the pitfalls that many organisations face through their cloud journey.
View detailed agenda here.
Register Now
eBook
---
Plan, Execute and Monitor Your Cloud Migration for Sustained Success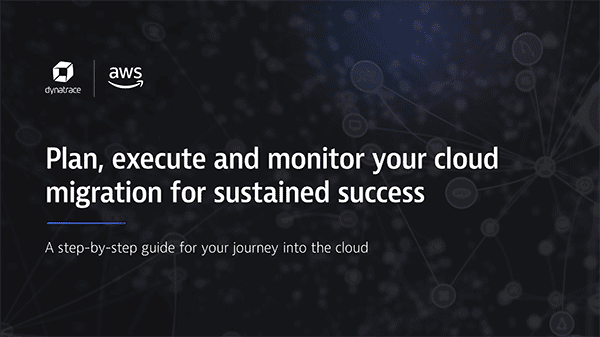 Picking the right migration strategy is key to getting the very best out of the cloud. A smart approach ensures you can accelerate innovation, boost efficiency, and build competitive advantage.
This eBook explores the common approaches to cloud migration, help you start planning your own successful migration, and shows you how to avoid the pitfalls that many organisations face when they begin their cloud journey.
Download
Migrating to AWS case studies
---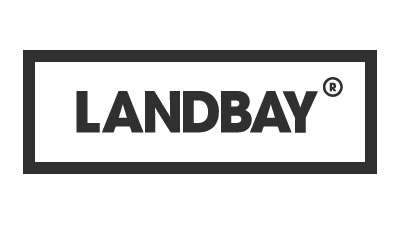 Landbay successfully migrates to AWS and goes cloud-native with Dynatrace
Landbay rebuilt its peer-to-peer lending platform from the ground up to increase agility and to guarantee an excellent user experience for every single visitor.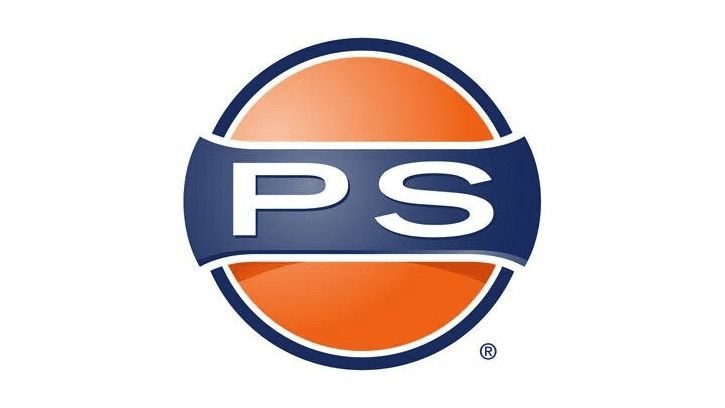 Lessons learned and best-practice strategies at Prep Sportswear
Prep Sportswear transforms from monolithic application to a microservices architecture while still "keeping the lights on" for day-to-day business.
Dynatrace is proud to be an AWS Advanced Technology Partner
---
Dynatrace is one of the first companies to achieve Amazon Web Services (AWS) DevOps Competency Partner status.
The AWS Migration Competency recognizes partners with deep expertise helping businesses move successfully to the AWS Cloud.
Find Dynatrace on the AWS Marketplace

Start your free Dynatrace trial today!
---
You'll be up and running in under 5 minutes:
Sign up, deploy our agent and get unmatched insights out-of-the-box.
Just a few of our enterprise customers