Dynatrace has announced the general availability of the Dynatrace Software Intelligence Platform on Google Cloud Platform as a SaaS solution.
In October 2021, Dynatrace announced the availability of the Dynatrace Software Intelligence Platform on Google Cloud as a software as a service (SaaS) solution. Today, we are excited to announce this SaaS delivery model is now generally available (GA) to the public through Dynatrace sales channels.
Dynatrace and Google Cloud play a critical role in helping customers accelerate their digital transformation initiatives. With Dynatrace SaaS available on Google Cloud, customers have increased flexibility and choice when selecting cloud service providers.
From application and infrastructure monitoring to digital experience and application security, Google Cloud customers will get the full benefits of the Dynatrace platform. The platform enlists unified AIOps at its core to simplify cloud operations, automate DevSecOps, and integrate with all major cloud platforms and technologies. This enables organizations to tame cloud complexity, minimize risk, and reduce manual effort so teams can focus on driving innovation.
Additional benefits of Dynatrace SaaS on Google Cloud include:
Consolidated billing through the Google Cloud Marketplace
The ability to deliver Google Cloud logs and metrics to Dynatrace
A topology map of all Google Cloud, as well as multicloud, resources, and services that Dynatrace monitors
Fast and easy deployment of Dynatrace OneAgent to Google Cloud hosts, containers, PaaS, and web applications
In addition to SaaS being GA, Dynatrace is rolling out additional support for GCP, providing comprehensive observability of GCP infrastructure and all services used in a GCP account.
This level of observability helps accelerate root-cause analysis, cloud costs transparency, managing dependencies, tracking changes, risk management, and improving security. As a result, teams are better aligned as they identify system issues, and customers receive a better user experience.
Some additional benefits include the following:
Out-of-the-box support for 50-plus GCP Services – a list of all services and included metrics can be found here.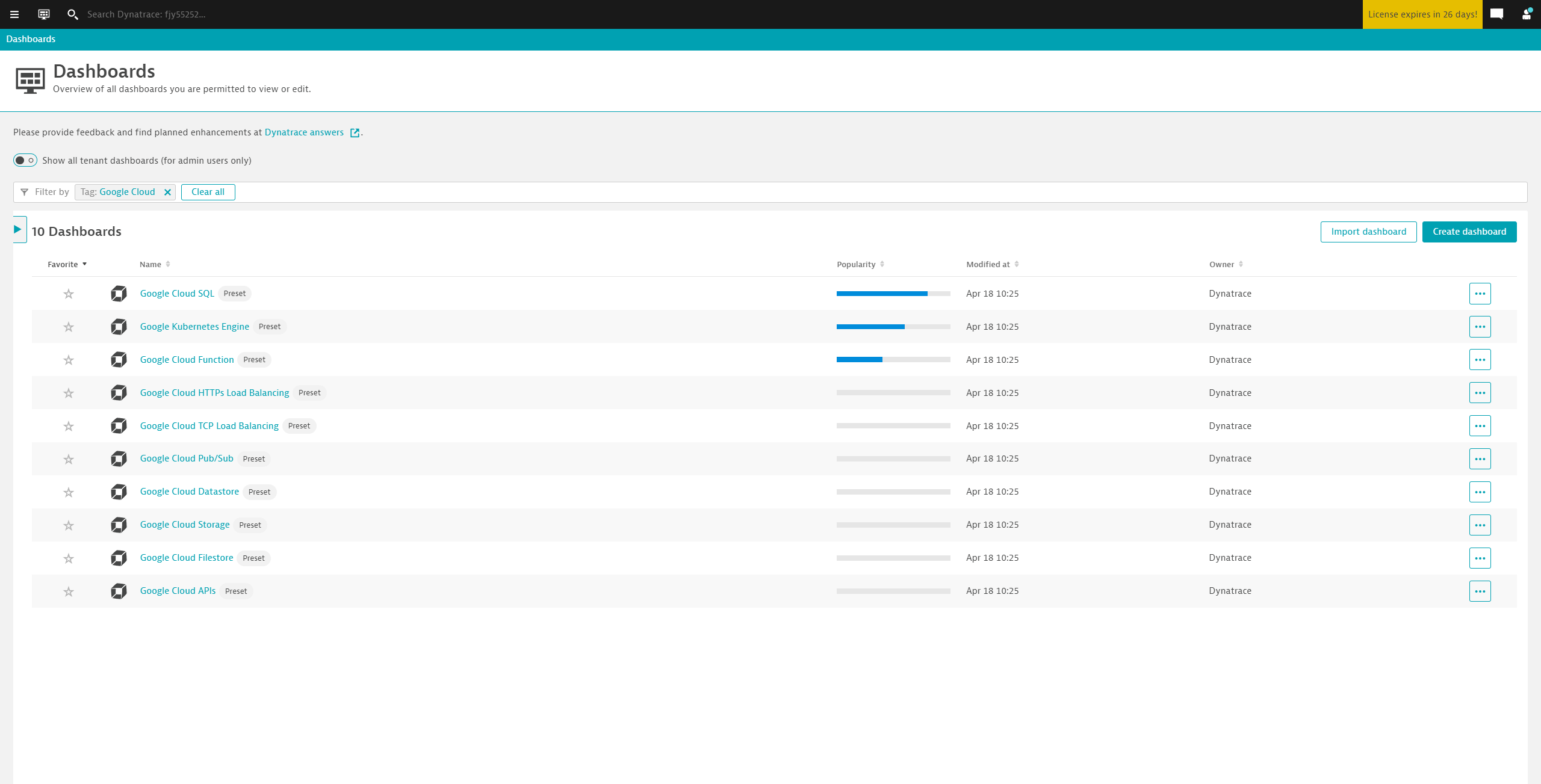 Detailed insights for GCP Infrastructure including pre-configured dashboards and alerts.  Dashboards can also be easily customized and configured to specific use cases.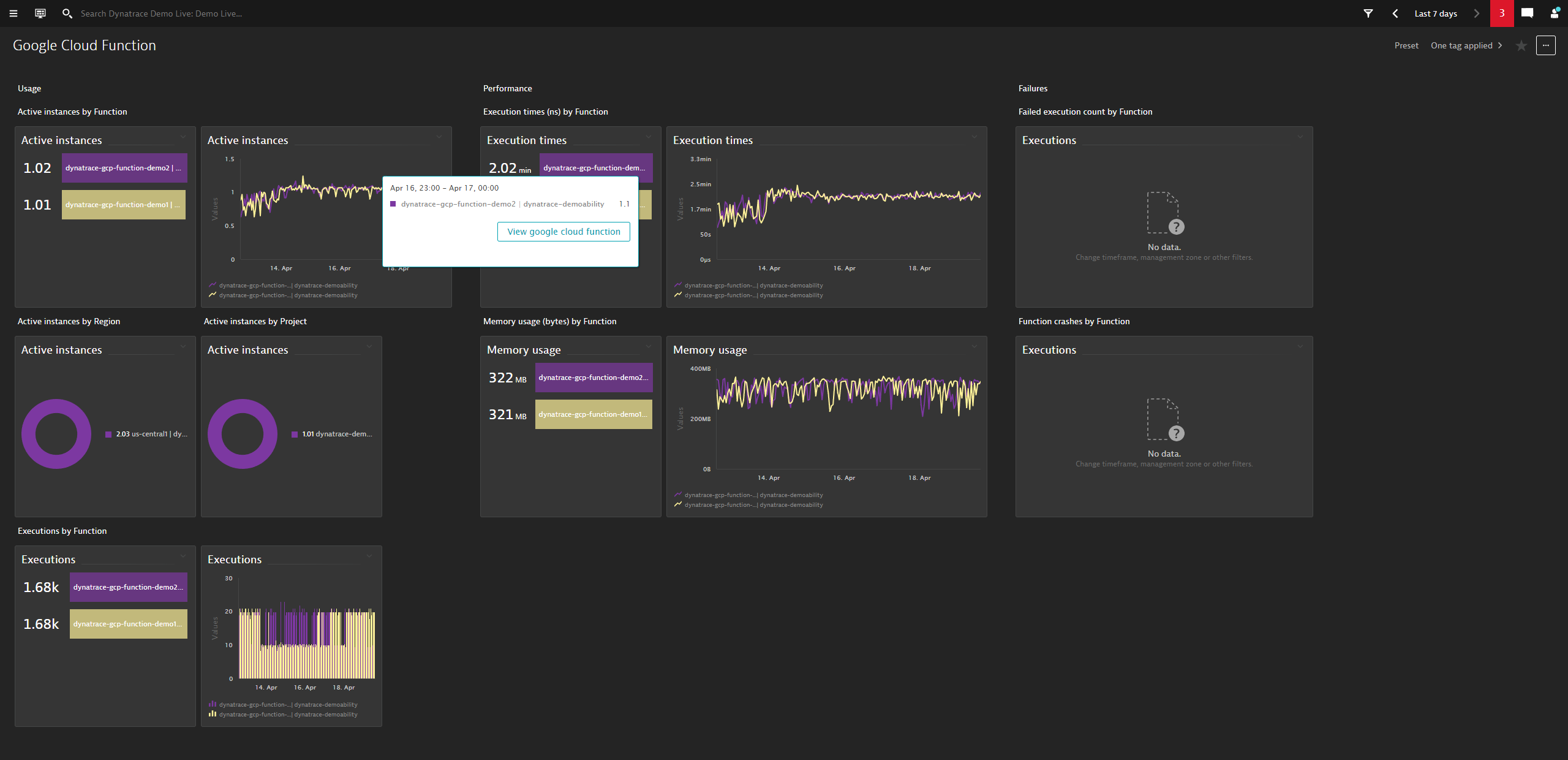 Instance-level visibility for GCP services.
This announcement reinforces the Dynatrace strategic partnership with Google and the technology integrations and advancements the companies have made jointly over the past few years, as well as new ones to be announced in future.
Check out Dynatrace's listing in the Google Cloud Marketplace to see how easy it is to get started.