UEM
Today's consumer engages with brands via a complex web of channels and devices, and companies must find ways to deliver seamless, satisfying user experiences across multiple touchpoints—or risk losing customer loyalty. Striving to provide personalized yet consistent omni-channel customer experiences, many companies are leveraging sophisticated user experience management, or UEM, solutions to monitor, analyze, and optimize every interaction between their clients and their organization.
Introducing a comprehensive UEM solution from the leader in APM
Going beyond one-dimensional user experience tools, our comprehensive UEM solution, Dynatrace User Experience Management, offers organizations a holistic view of the customer journey. Dynatrace UEM enables you to not only monitor and track but also analyze each and every user action on your web and mobile sites and mobile apps. Our customer experience management solution can help you understand the needs and expectations of your users better, prioritize web site and application performance optimization efforts, and offer a superior user experience to every current or potential customer no matter when, where, or how they access your brand.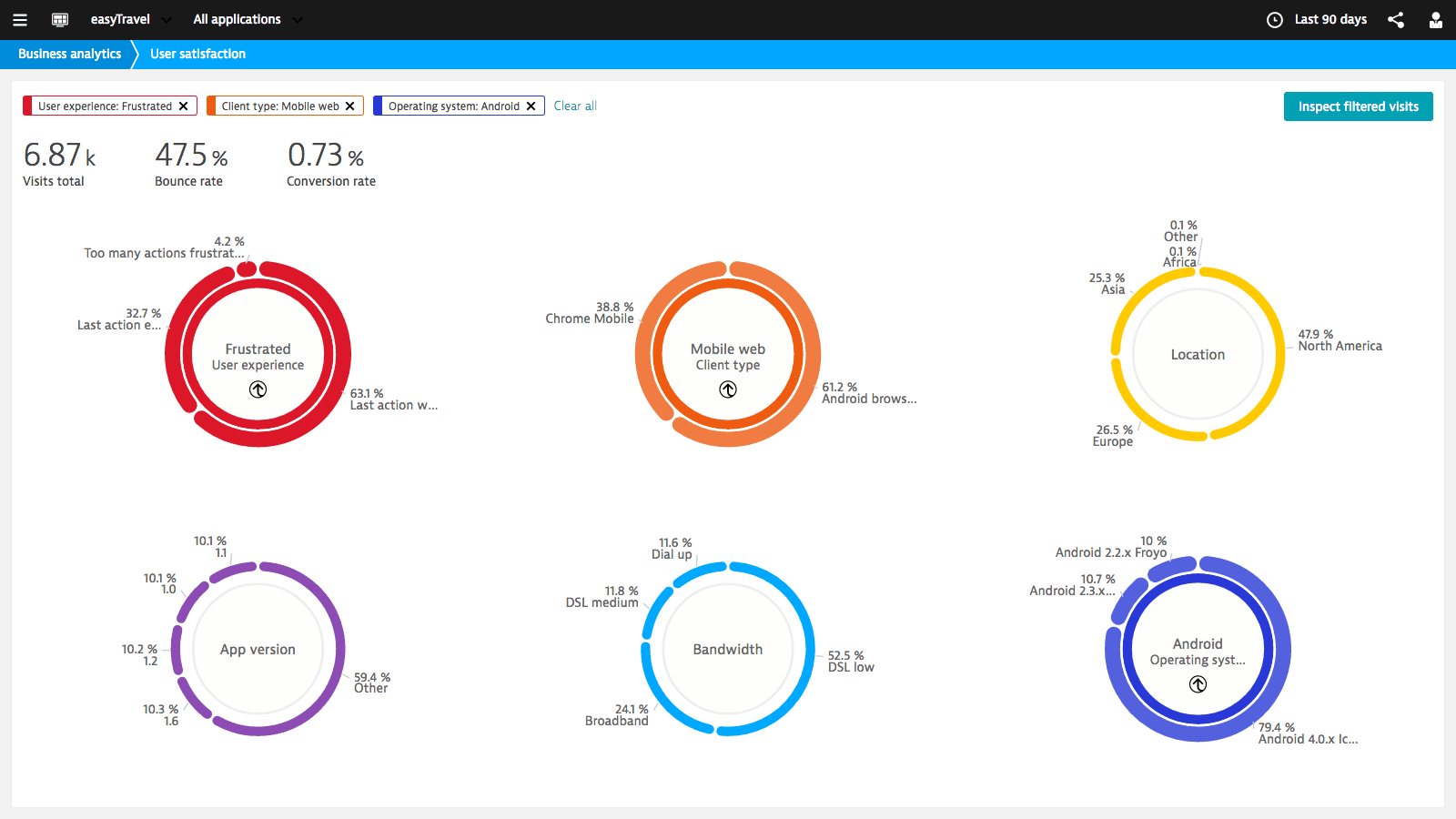 Empower your teams with Dynatrace's advanced UEM platform
Powered by our patented PurePath Technology®, our UEM platform integrates in-depth application performance management and user experience monitoring capabilities with an end-to-end transaction management toolkit. Designed to handle interactive, feature-rich Web 2.0 applications, Dynatrace UEM auto-detects and captures all user visits and click paths, page actions, third-party calls, and client-side errors in your web and mobile sites and native or hybrid mobile apps.
Our user experience management solution lets your teams follow each user click and transaction across the entire application delivery chain from the end user's browser or device to your backend servers and databases—including third-party and cloud services. Dynatrace UEM gives you unparalleled visibility into the user experience, providing you with the information you need to continuously improve your digital media, products, and services.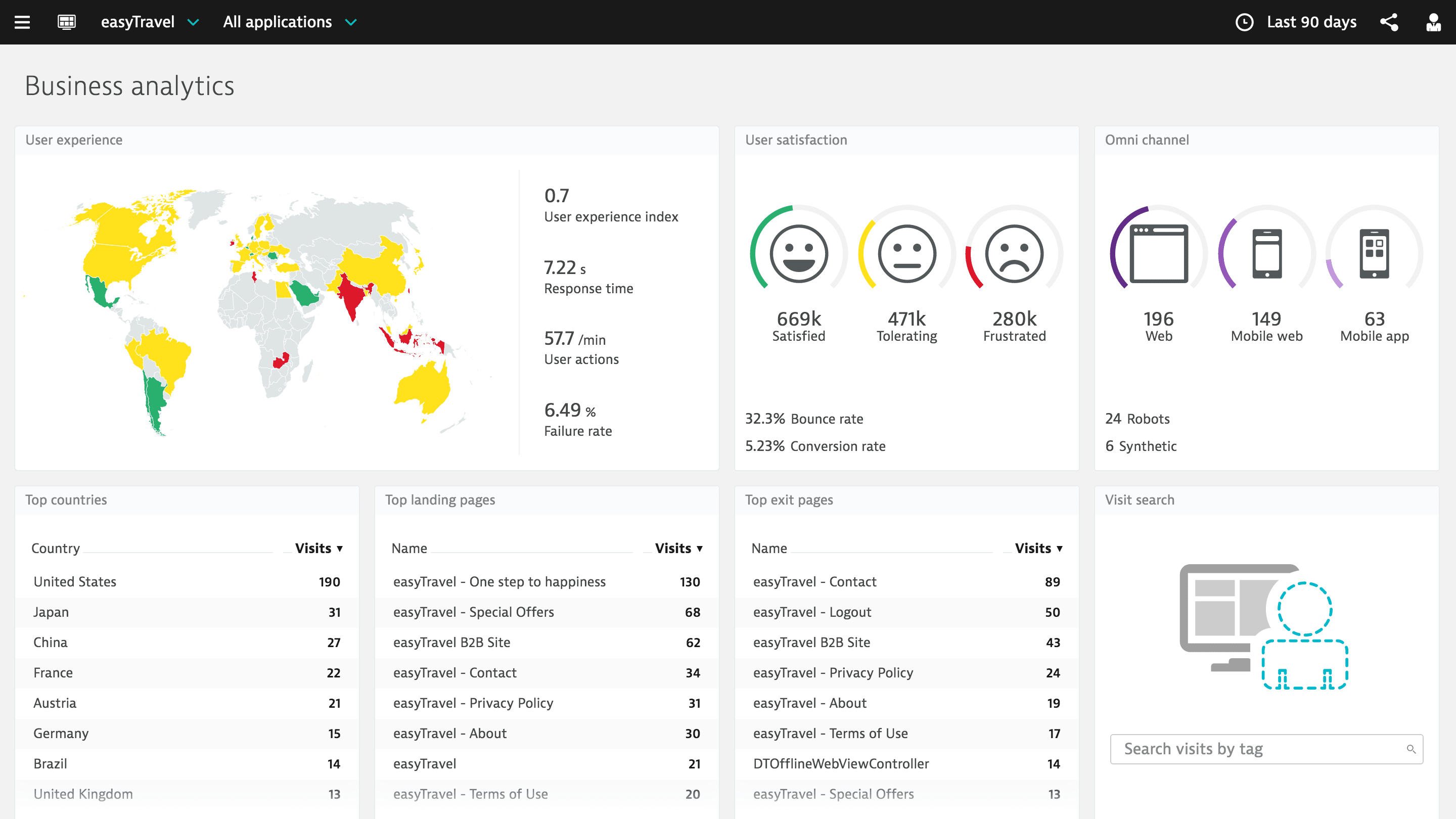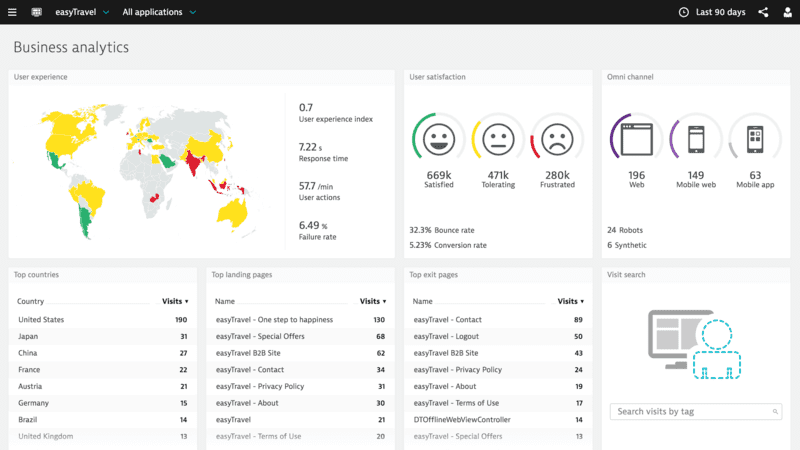 Optimize and leverage the digital user experience with Dynatrace UEM
By enabling your teams to implement real user monitoring alongside synthetic monitoring and customer experience analytics, Dynatrace User Experience Management helps you optimize all aspects of the user experience—proactively, intelligently, and in real time. Our solution allows you to implement:
Business-relevant user monitoring and analytics. Learn about the behavior and context of your users through detailed usage statistics, and visualize the effect of poor site or app performance on conversion rates.
Proactive troubleshooting. Identify possible pain points in the customer experience and drill down quickly to the problematic tier or line of code to resolve performance issues before customers abandon your web site or application.
Third-party performance monitoring. Monitor and assess the impact of third-party services such as CDNs, ad providers, and social media on the page load and user response times experienced by your customers in real time.
You may also be interested in…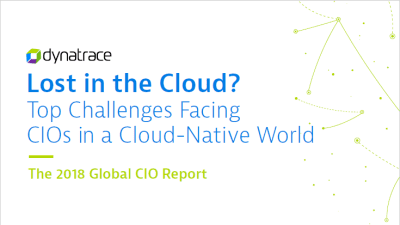 Top challenges facing CIOs in a cloud-native world
Based on a global survey of 800 CIOs, this report takes a closer look at the challenges that organizations face in overcoming the hyper-complexity of modern, cloud-centric ecosystems.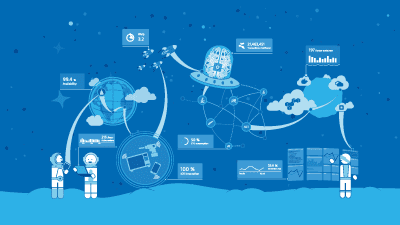 Global Digital Performance & Transformation Audit
In an independent study involving more than 1,200 global IT and business professionals, Dynatrace reveals that it's commonplace for organizations to encounter customer and revenue-impacting performance problems every five days.
Read the Global Digital Performance & Transformation Audit here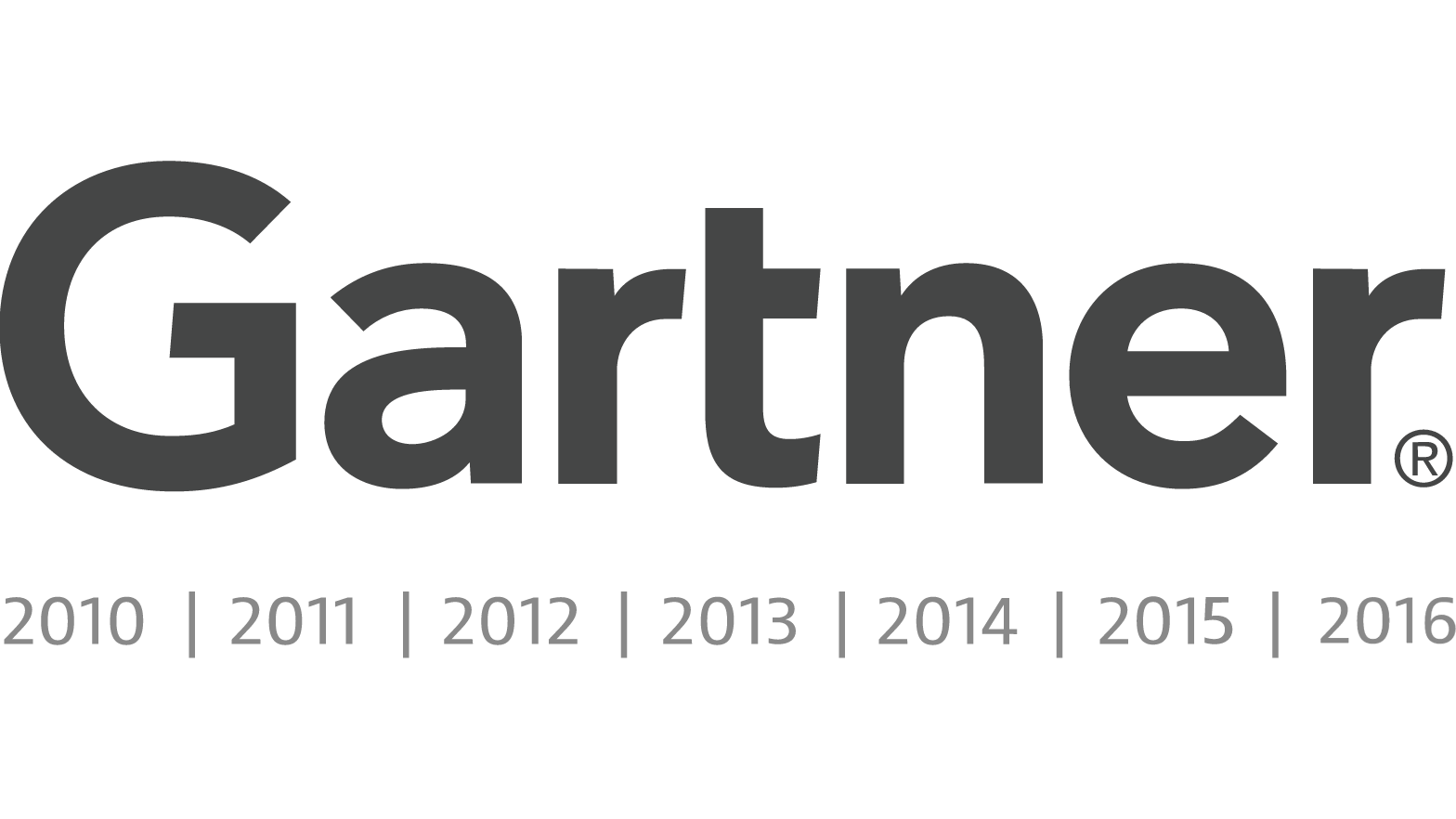 Named a Leader in the Gartner Magic Quadrant for APM 7 years in a row
It's our dedication to innovation and ability to see the market expanding beyond APM and into the modern era of "digital performance management" that earns us a top spot year after year.
Start your 15-day free Dynatrace trial today!