Performance monitoring software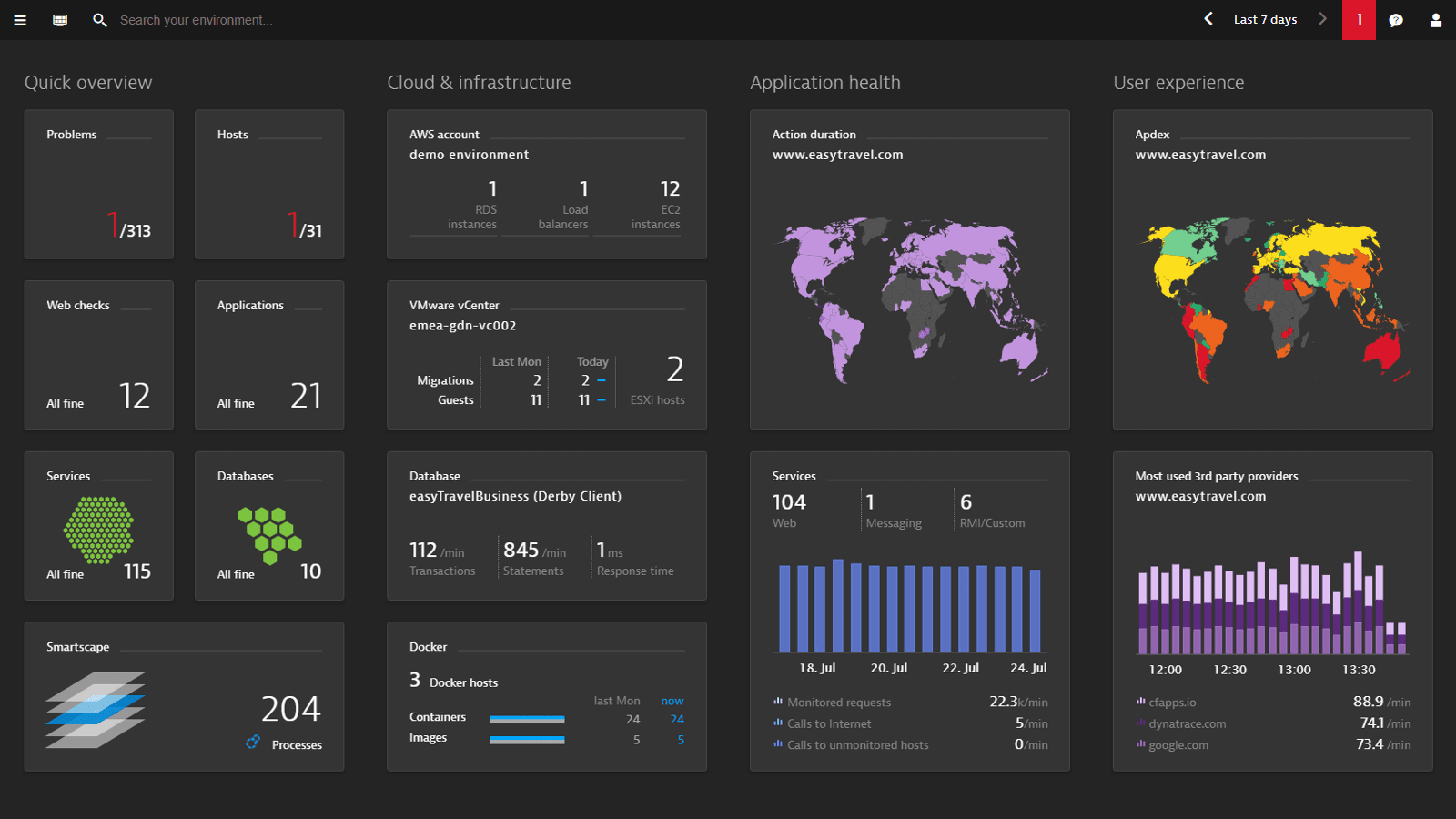 As users of web, mobile, and enterprise applications demand lightning-fast speed, new functionality and device-agnostic access 24/7 from anywhere in the world, businesses are under pressure to deliver. IT organizations are turning to performance monitoring software to overcome the challenges presented by endpoint diversity and highly distributed application architectures and respond to the needs of users and of the business.
End-to-End Performance Monitoring Software from Dynatrace
A new generation of performance monitoring software is bringing visibility into composite applications, clarity to the data center, and insight into the user experience. Dynatrace's end to end monitoring solutions provide your teams with the technologies necessary for verifying the performance of your apps—in the context of the user experience—and of the entire application delivery chain.
Our performance monitoring software gives you the granular data and powerful diagnostic tools you need to locate and fix problems fast and proactively manage the performance of your on-premise, cloud-based, web, or mobile applications. Integrating application and data center monitoring capabilities with user experience management and web service performance testing, our platform is the industry's most complete APM solution, purpose-built for today's modern applications.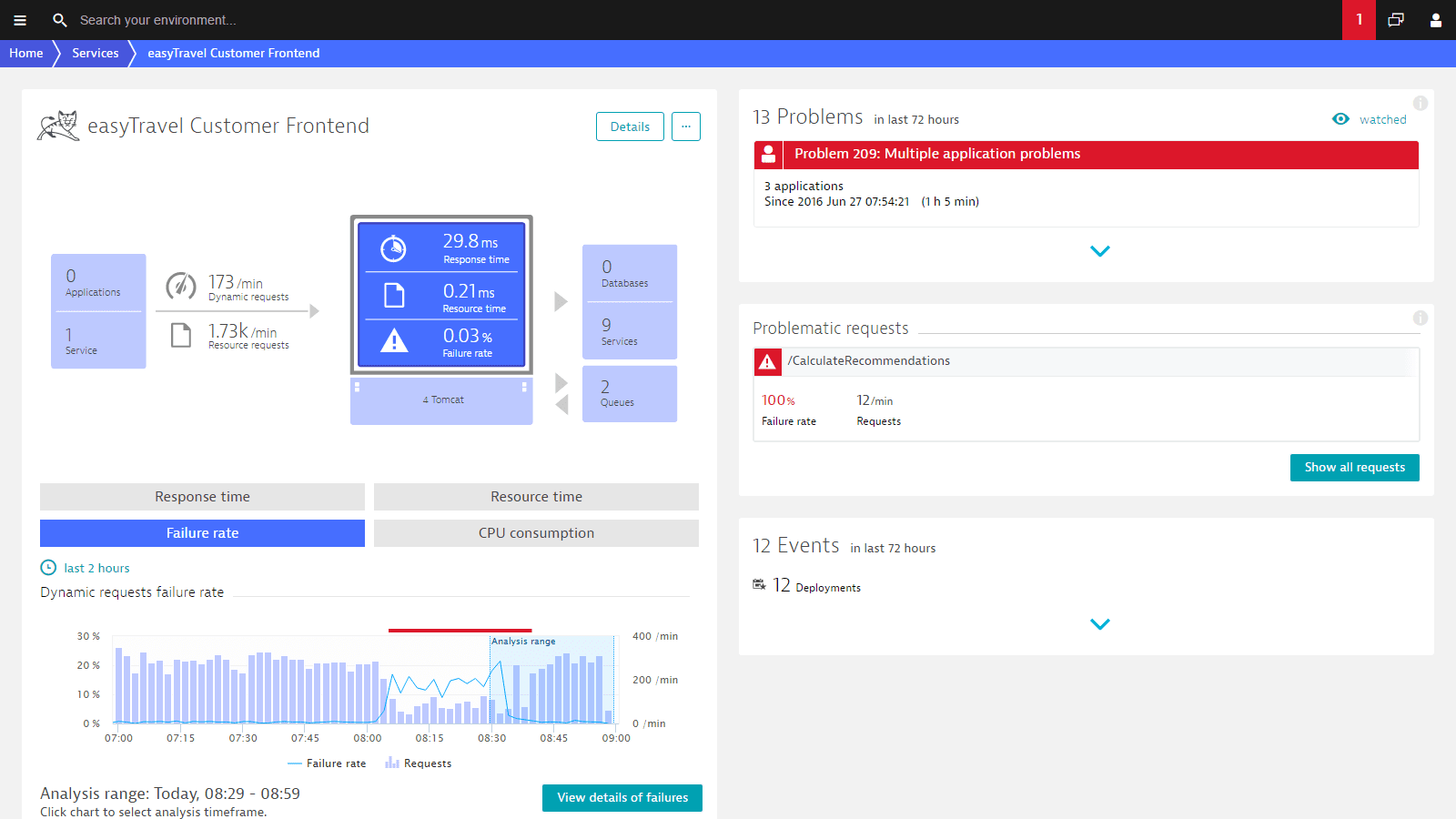 Web-Intelligent Performance Monitoring Software for Panoramic, Code-Level Visibility
With Dynatrace Application Monitoring and Dynatrace Synthetic Monitoring, our clients gain edge-to-edge transparency into their application's delivery environment from the client-side device, through third-party and cloud services, to the backend databases.
Leverage our unique load and performance testing network and web performance testing tools to accurately measure the speed, scalability and performance of your web and mobile apps before going live.
Wield deep-dive performance diagnostics, powered by PurePath Technology®, to find the root cause of performance bottlenecks and drill down to the problematic application tier or line of code to resolve issues efficiently.
Monitor all web app transactions and database calls, obtaining full application detail down to the method level, and assess Java, .NET, and PHP performance to simplify and accelerate troubleshooting and reduce your MTTR.
Performance Monitoring Software for a Unified View of Application and Network Performance
For enterprise applications, Dynatrace has developed an integrated, on-premise APM solution combining app and data center monitoring with real-time transactional analysis: Data Center Real User Monitoring (DCRUM). Though a single unified dashboard, our performance monitoring software allows your teams to view and manage the performance and overall status of your applications, networks, servers and devices.
Employ real user, server and network traffic monitoring to identify failed transactions, frustrated users and performance degradation in the enterprise service delivery environment.
Understand the impact of poor network performance on business-critical applications and the user experience to isolate problem areas and inform system optimization efforts.
Support interdepartmental collaboration in IT to more efficiently improve application performance and network efficiency and eliminate costly service interruptions.
Start your 15-day free Dynatrace trial.
You may also be interested in…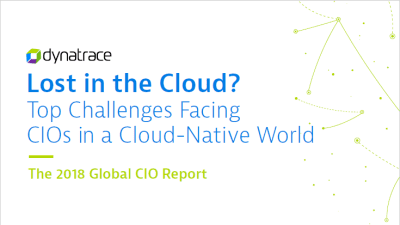 Top challenges facing CIOs in a cloud-native world
Based on a global survey of 800 CIOs, this report takes a closer look at the challenges that organizations face in overcoming the hyper-complexity of modern, cloud-centric ecosystems.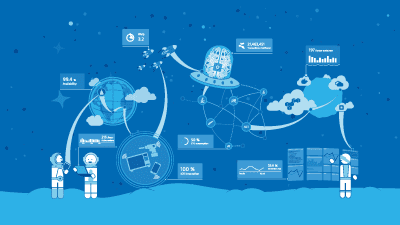 Global Digital Performance & Transformation Audit
In an independent study involving more than 1,200 global IT and business professionals, Dynatrace reveals that it's commonplace for organizations to encounter customer and revenue-impacting performance problems every five days.
Read the Global Digital Performance & Transformation Audit here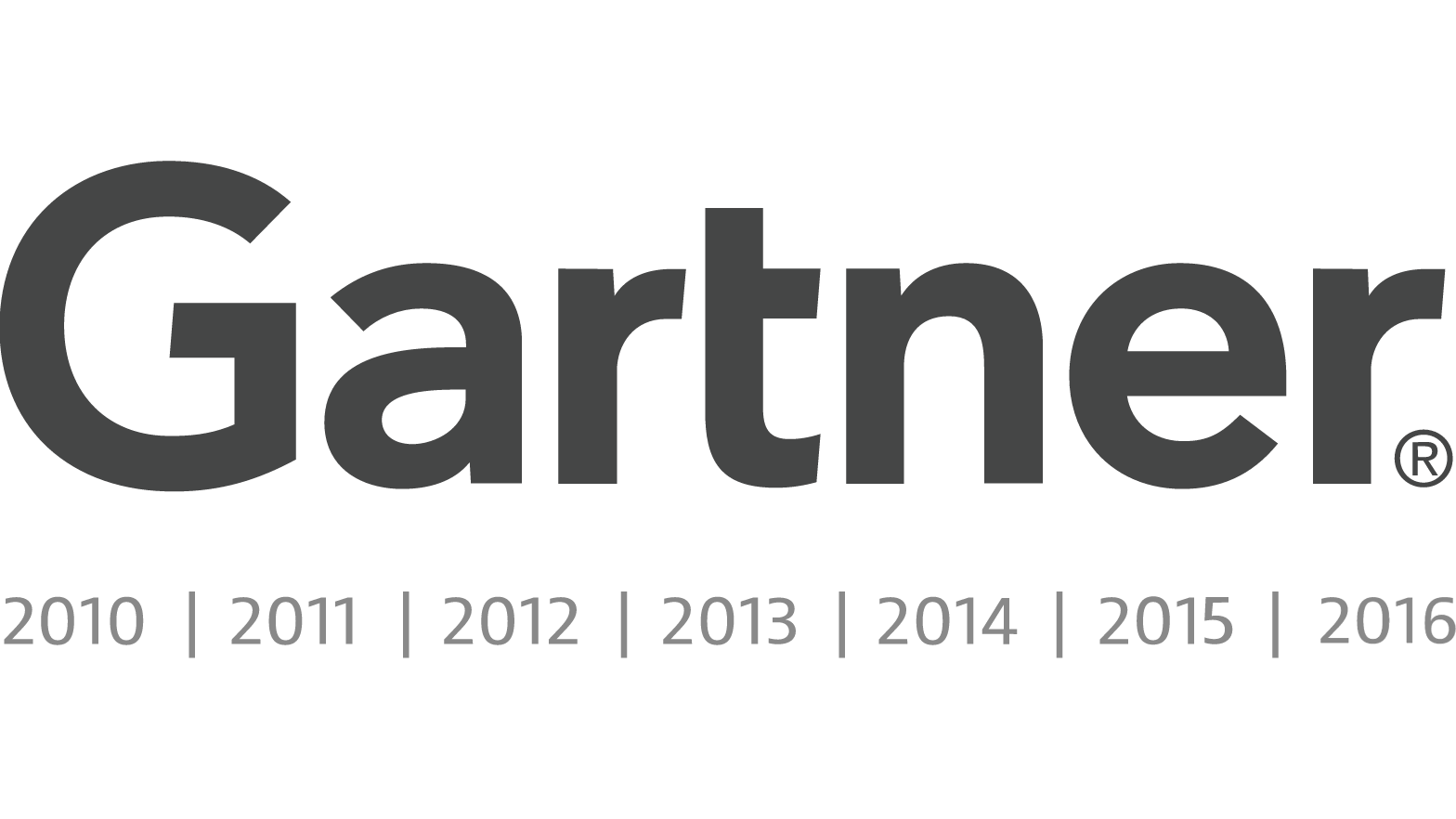 Named a Leader in the Gartner Magic Quadrant for APM 7 years in a row
It's our dedication to innovation and ability to see the market expanding beyond APM and into the modern era of "digital performance management" that earns us a top spot year after year.
Start your 15-day free Dynatrace trial today!