App performance monitoring
Application performance monitoring is a critical practice in any DevOps team. Without it, DevOps cannot anticipate and prepare for performance issues when applications go into production. Minimizing the impact of performance problems on user experience maximizes the ROI on applications. To be effective, app performance monitoring must use application performance monitor tools that can provide the breadth and depth needed to monitor the entire application delivery chain. Full visibility is required to eliminate any blind spots that may adversely affect performance monitoring and root cause analysis.
Dynatrace is the market-leader in app performance monitoring tools and solutions. It offers a comprehensive suite of APM solutions for application insight, user insight, and app-aware network insight into application performance. Dynatrace tools work with a wide array of technologies to enable Java performance monitoring and .NET application performance monitoring for modern web applications, Citrix monitoring for enterprise applications, Linux performance monitoring for Linux server clusters, and more.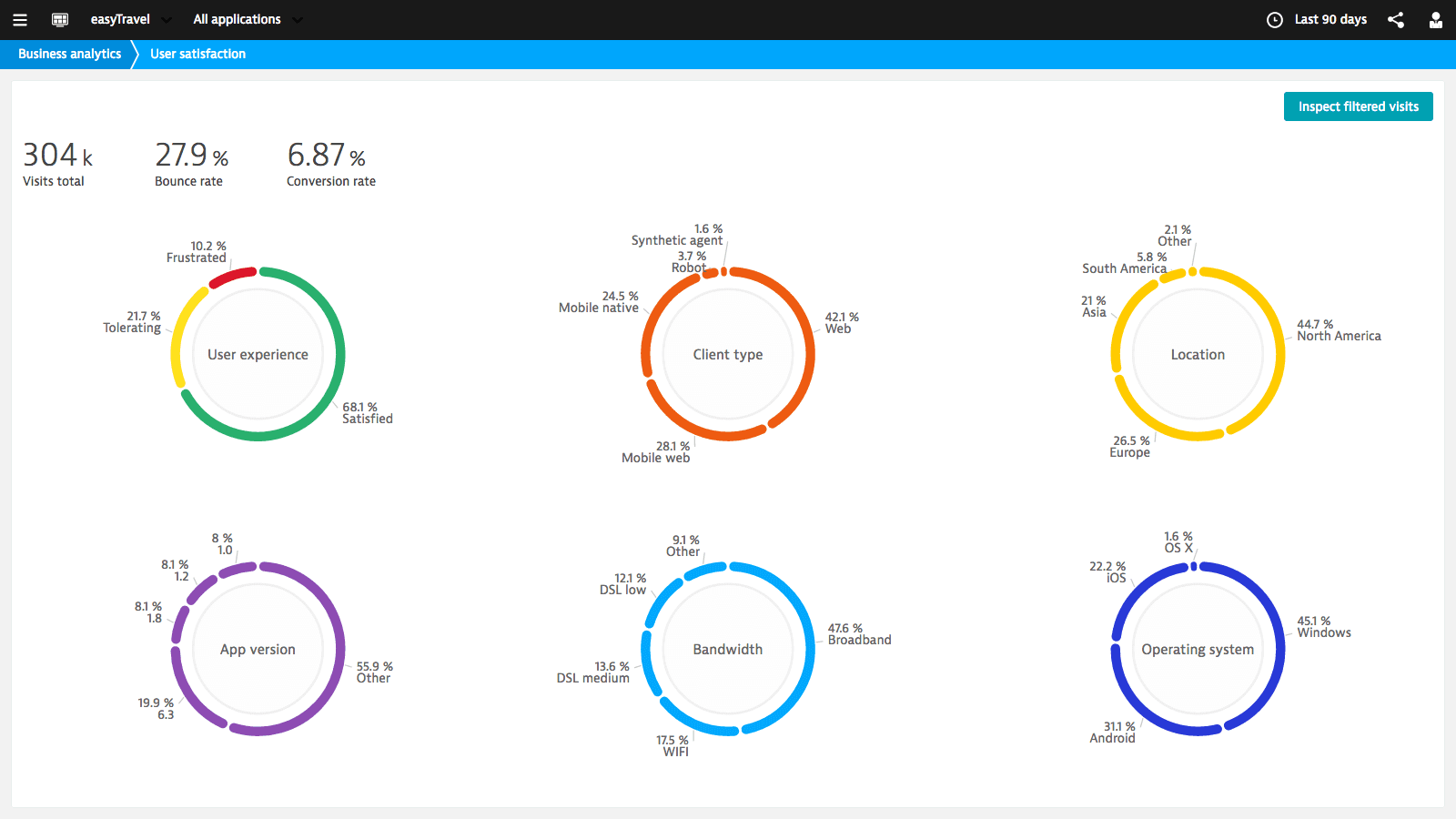 Achieve 360° performance visibility with Dynatrace app performance monitoring
Using Dynatrace to monitor application performance allows performance issues to be easily discovered and remedied. Dynatrace's APM solutions enable discovery of problems by providing insights into application performance from varying perspectives:
Application insights — Dynatrace performs app performance monitoring with a focus on application metrics. Dynatrace monitors and analyzes application transaction performance providing metrics like execution times and memory consumption of application components.
User insights — Dynatrace performs app performance monitoring to obtain user metrics. Dynatrace User Experience Management monitors and analyzes performance and usage across browsers, devices, and geographies, and provides metrics like conversion and bounce rates. Dynatrace uses scripted transactions to emulate all screen, keyboard, and mouse interactions that real users will make. It leverages enterprise-grade servers running in data centers around the globe to test your mobile and web applications.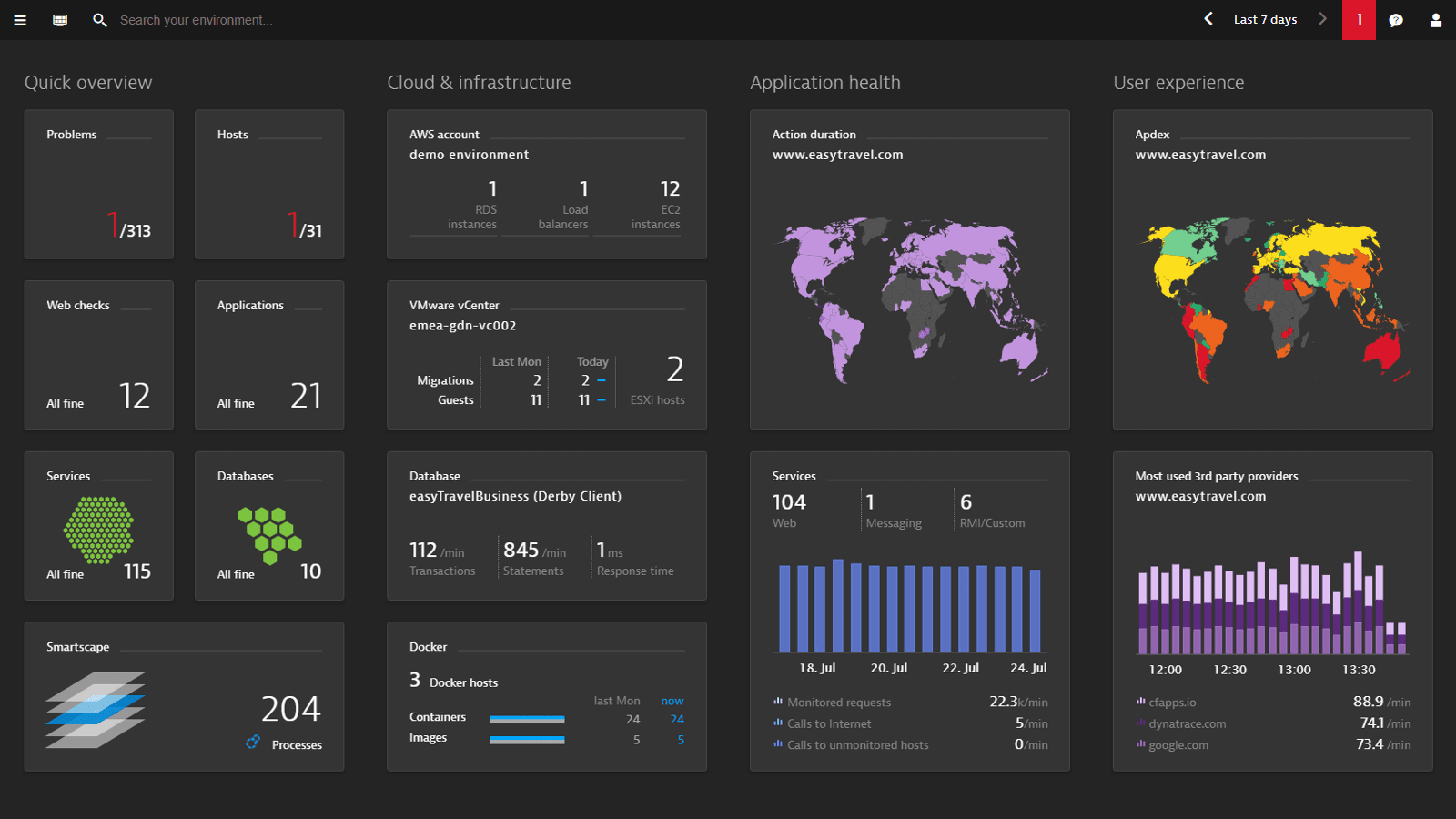 End-to-End transaction monitoring with Dynatrace app performance monitoring
To enable monitoring through the entire application delivery chain, Dynatrace performs end-to-end transaction monitoring using patented PurePath Technology®. PurePath traces all transaction activity from user interaction through application and middleware tiers to backend databases and other infrastructure tiers including tiers in virtual and cloud environments. It captures and correlates details of all transactions and allows drilling-down to the method level to visually show method arguments and values as well as SQL statements. PurePath is ideal for app performance monitoring of distributed applications and is especially suited for monitoring .NET and Java application performance.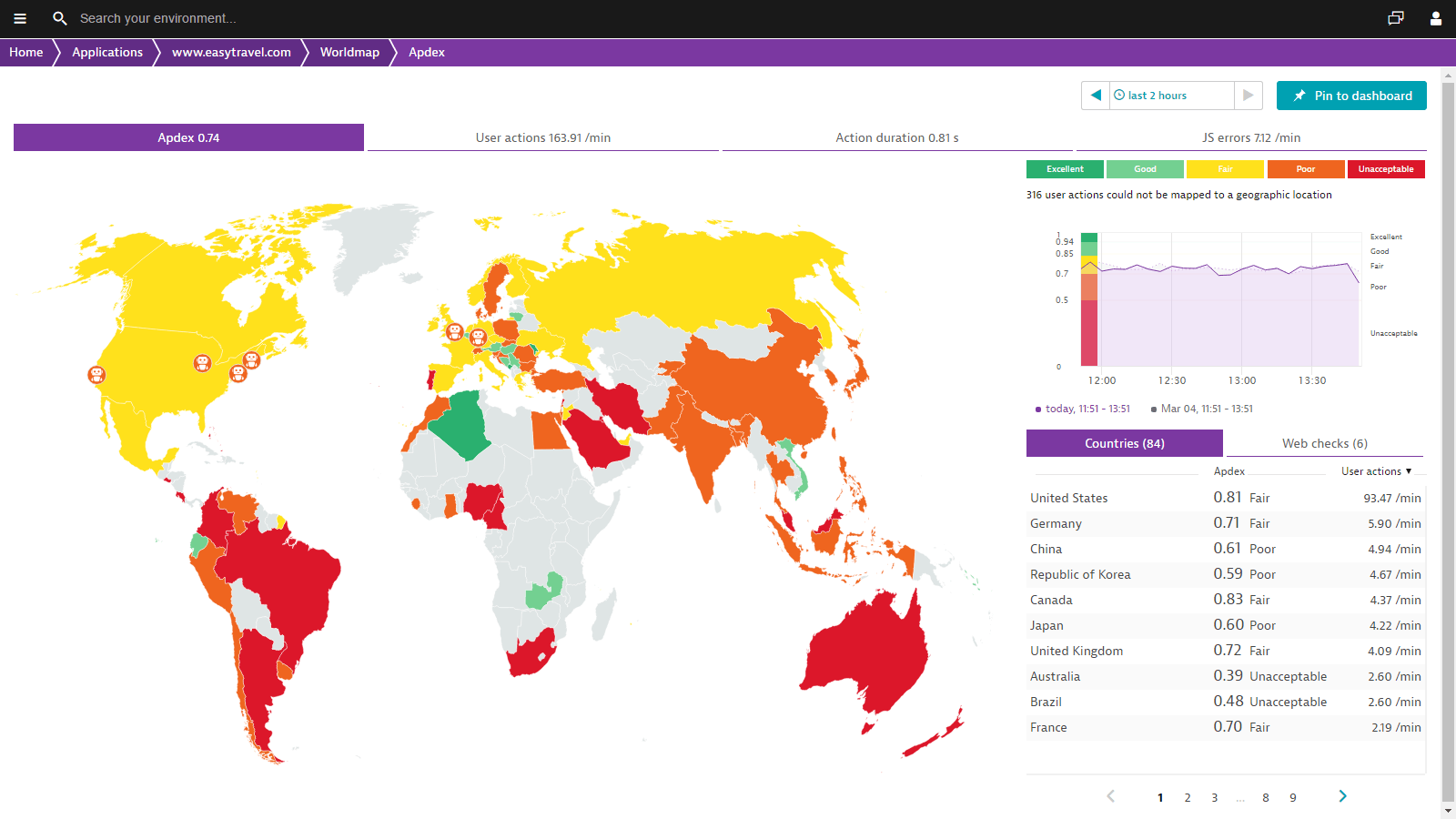 You may also be interested in…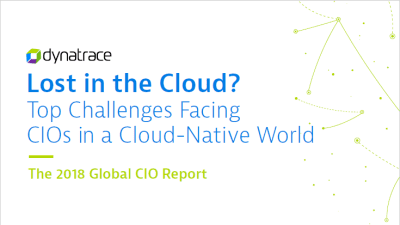 Top challenges facing CIOs in a cloud-native world
Based on a global survey of 800 CIOs, this report takes a closer look at the challenges that organizations face in overcoming the hyper-complexity of modern, cloud-centric ecosystems.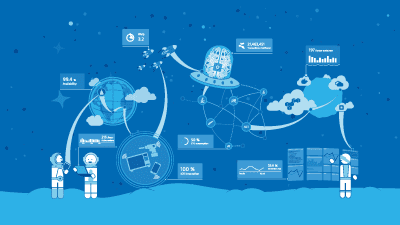 Global Digital Performance & Transformation Audit
In an independent study involving more than 1,200 global IT and business professionals, Dynatrace reveals that it's commonplace for organizations to encounter customer and revenue-impacting performance problems every five days.
Read the Global Digital Performance & Transformation Audit here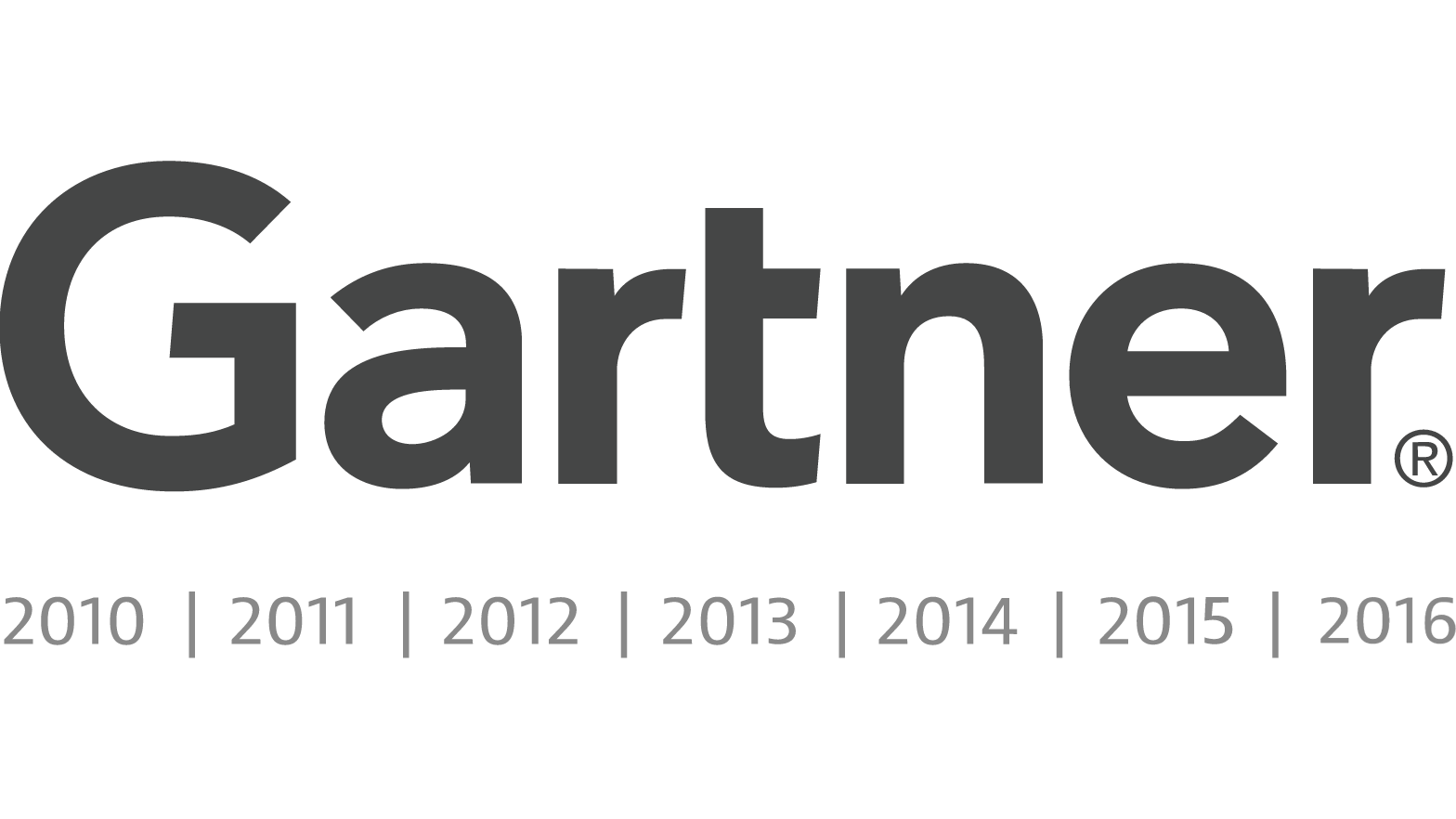 Named a Leader in the Gartner Magic Quadrant for APM 7 years in a row
It's our dedication to innovation and ability to see the market expanding beyond APM and into the modern era of "digital performance management" that earns us a top spot year after year.
Start your 15-day free Dynatrace trial today!