Application performance management for your application language
From PHP to Java to MongoDB, any issues with performance and availability of your application language can negatively impact your website performance. This can lead to major issues such as reduced revenue from online sales or any other business transactions that you need fulfilled.
In order to ensure that applications meet performance requirements, application monitoring is needed in order to continuously measure performance metrics so that any reduction in performance can be detected and remedied quickly.
Application performance management software from Dynatrace enables PHP monitoring in addition to .NET and Java application monitoring, too. For real time insights into the user experience, get the Dynatrace free trial. Supported technologies and environments include Java, .NET, PHP, Node.js, NGINX, Jenkins, iOS, Android, Apache and many more.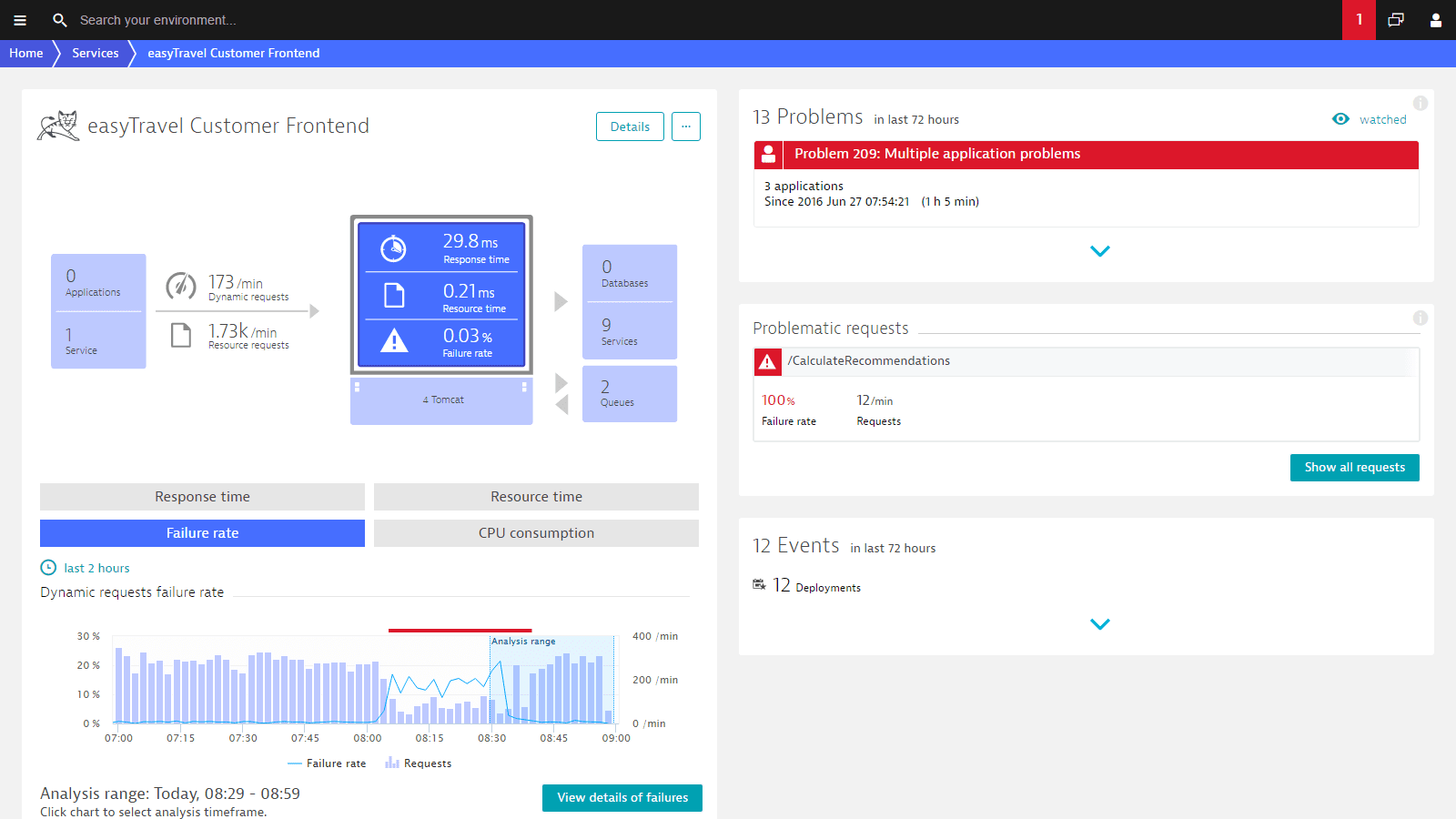 APM glossary: Application language