Azure VM monitoring
AI-powered full stack application monitoring for Microsoft Azure Virtual Machines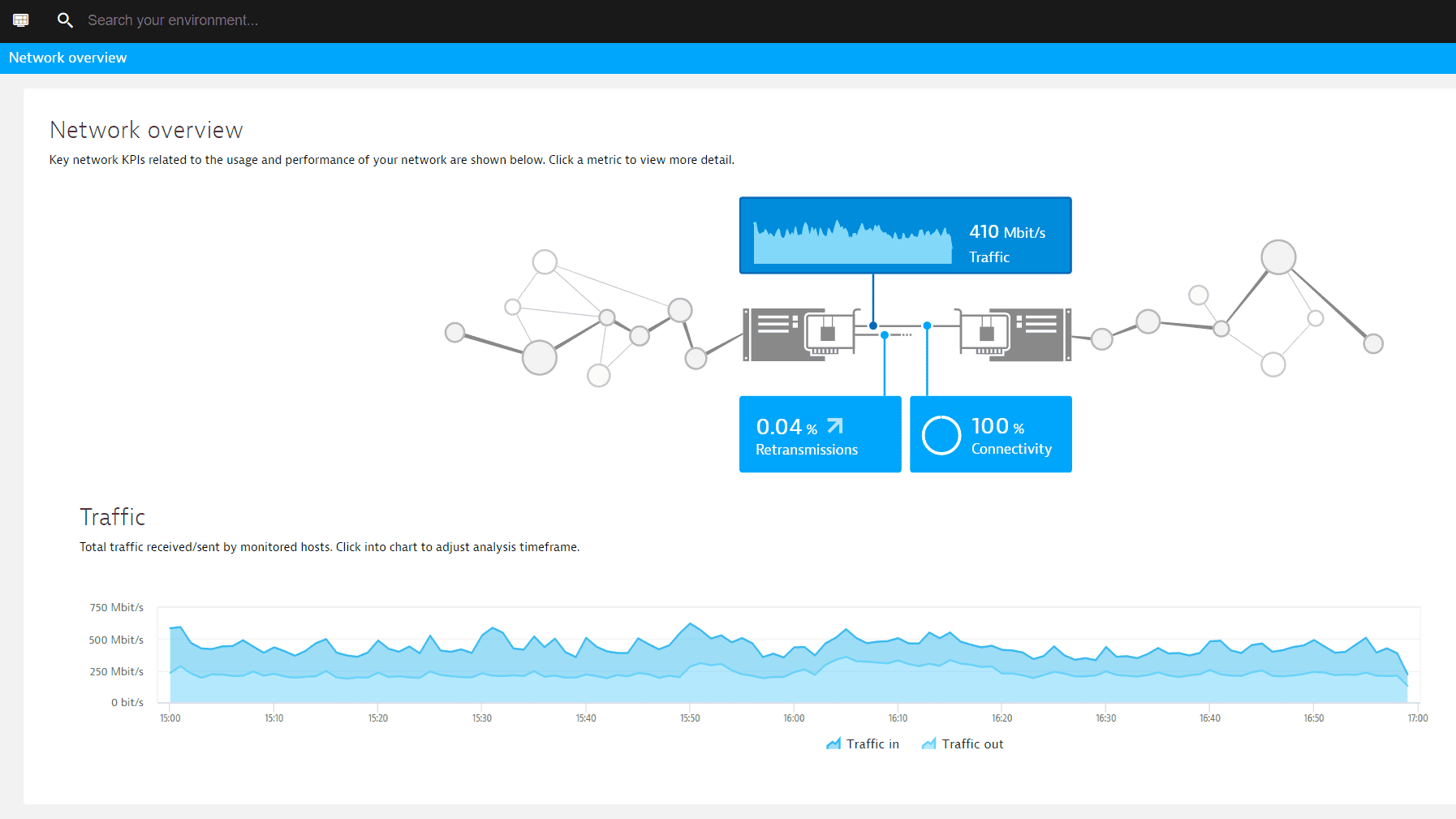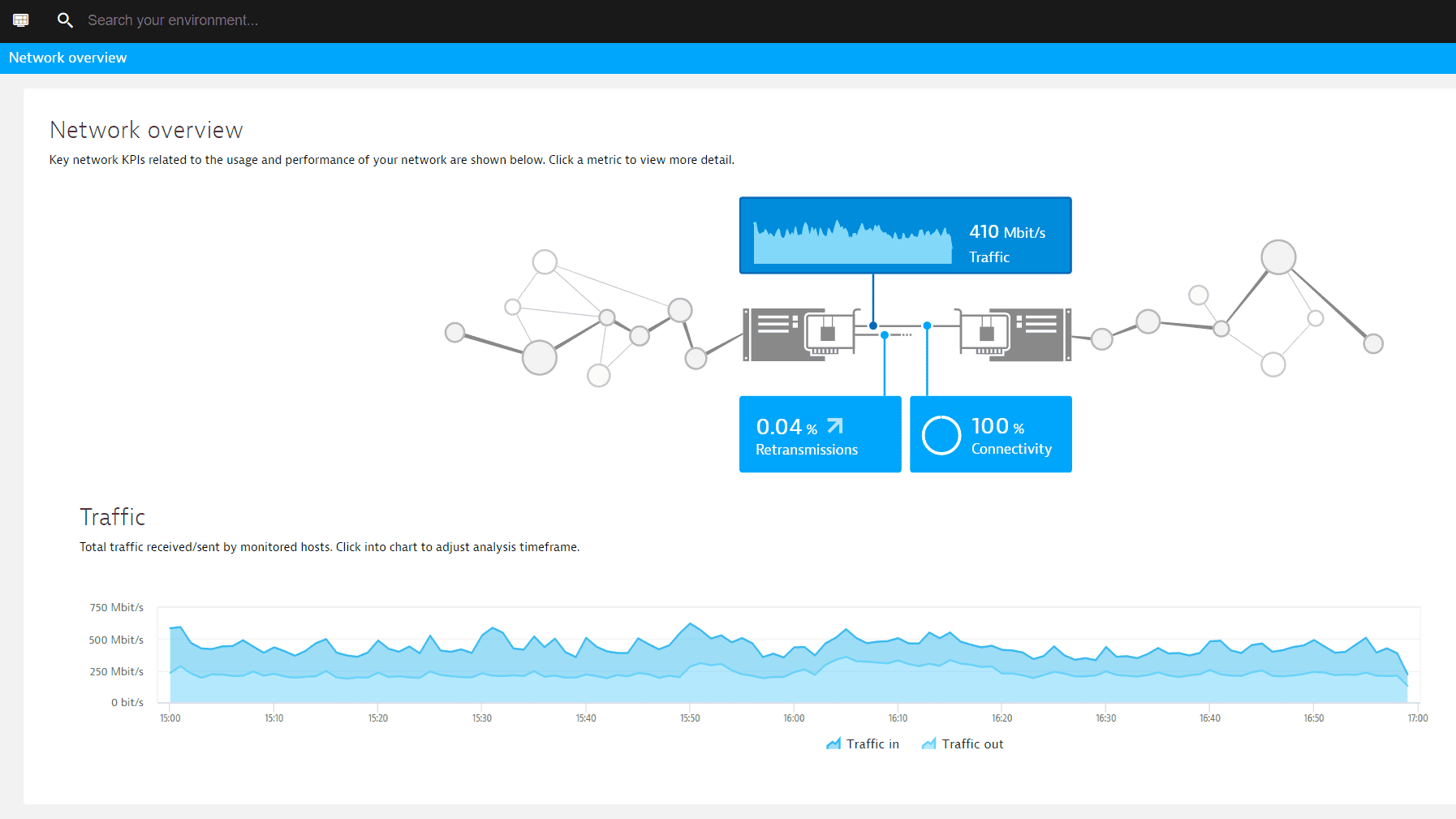 Natively integrates with your Azure infrastructure
---
Dynatrace seamlessly integrates with Azure Compute instances by fully leveraging on VM Extensions. Just add the Dynatrace OneAgent on the fly, with a few mouse clicks, via ARM template or by taking advantage of Azure Management REST API. The Dynatrace OneAgent also works perfectly with VM Scale Sets, automatically monitoring any upcoming nodes.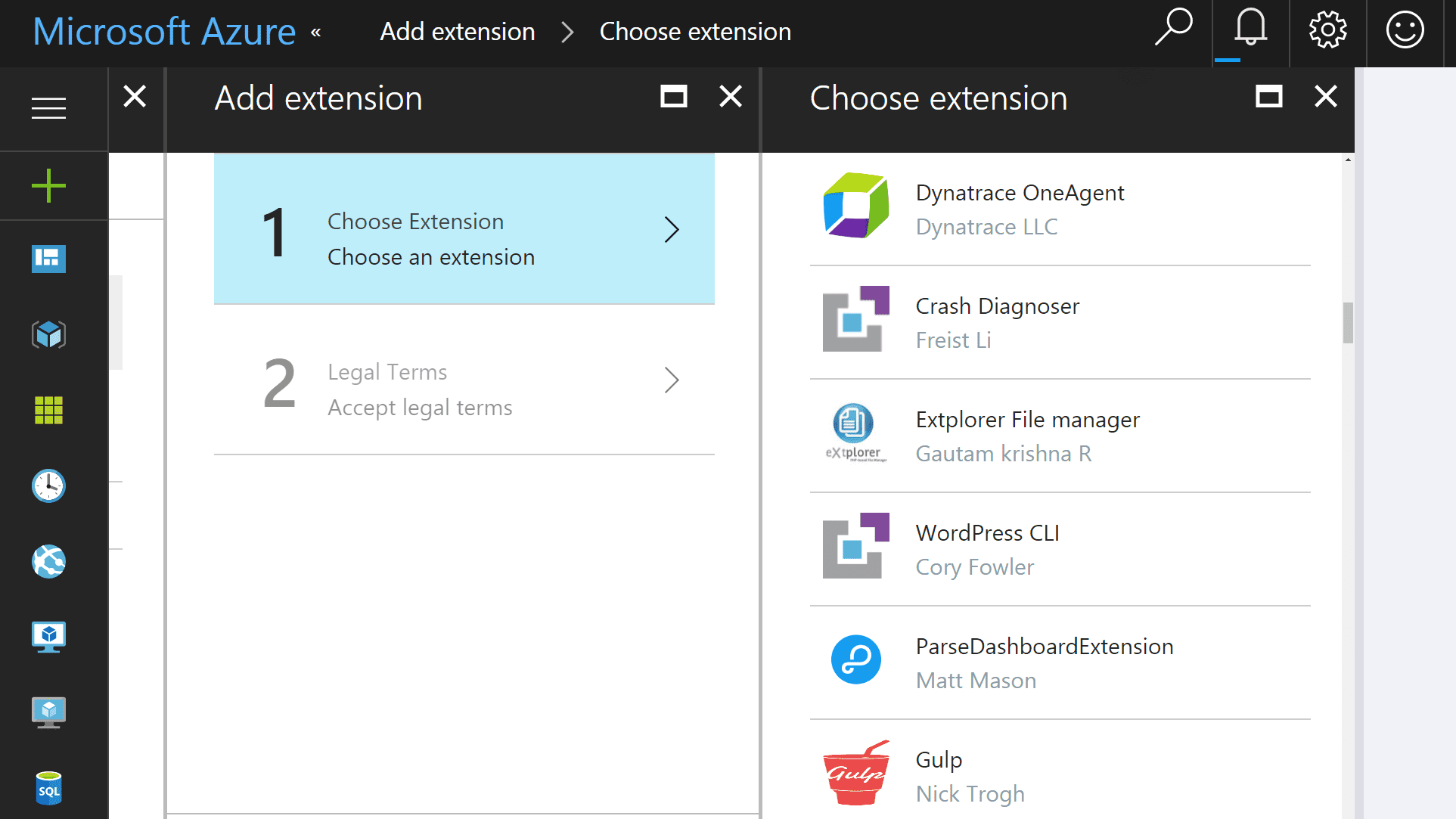 Cut down your problem resolution time with AI-powered root cause analysis
---
Infrastructure problems usually cause applications and services to fail. Vice versa, services can wreak havoc on the underlying infrastructure. Dynatrace's AI based root-cause-analysis always looks at the full picture, taking into account both infrastructure and application layer.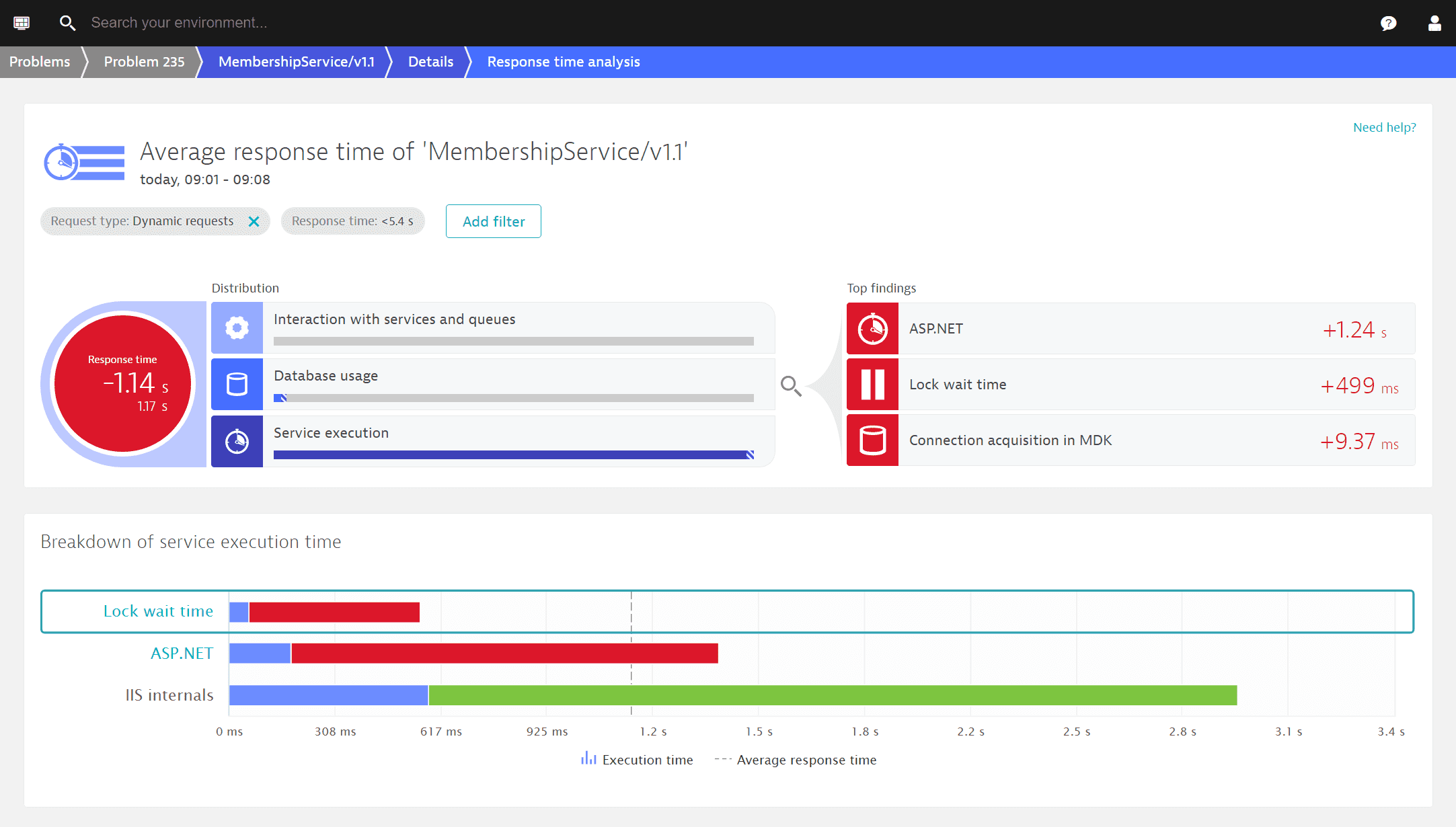 Networking insights
---
There are certain things you need to know about your hardware, no matter whether it's virtual or physical. APM tools are made to provide you with this information. Integrated monitoring of virtual, physical, and hybrid environments with Dynatrace prepares you for mastery of your ever-changing environment.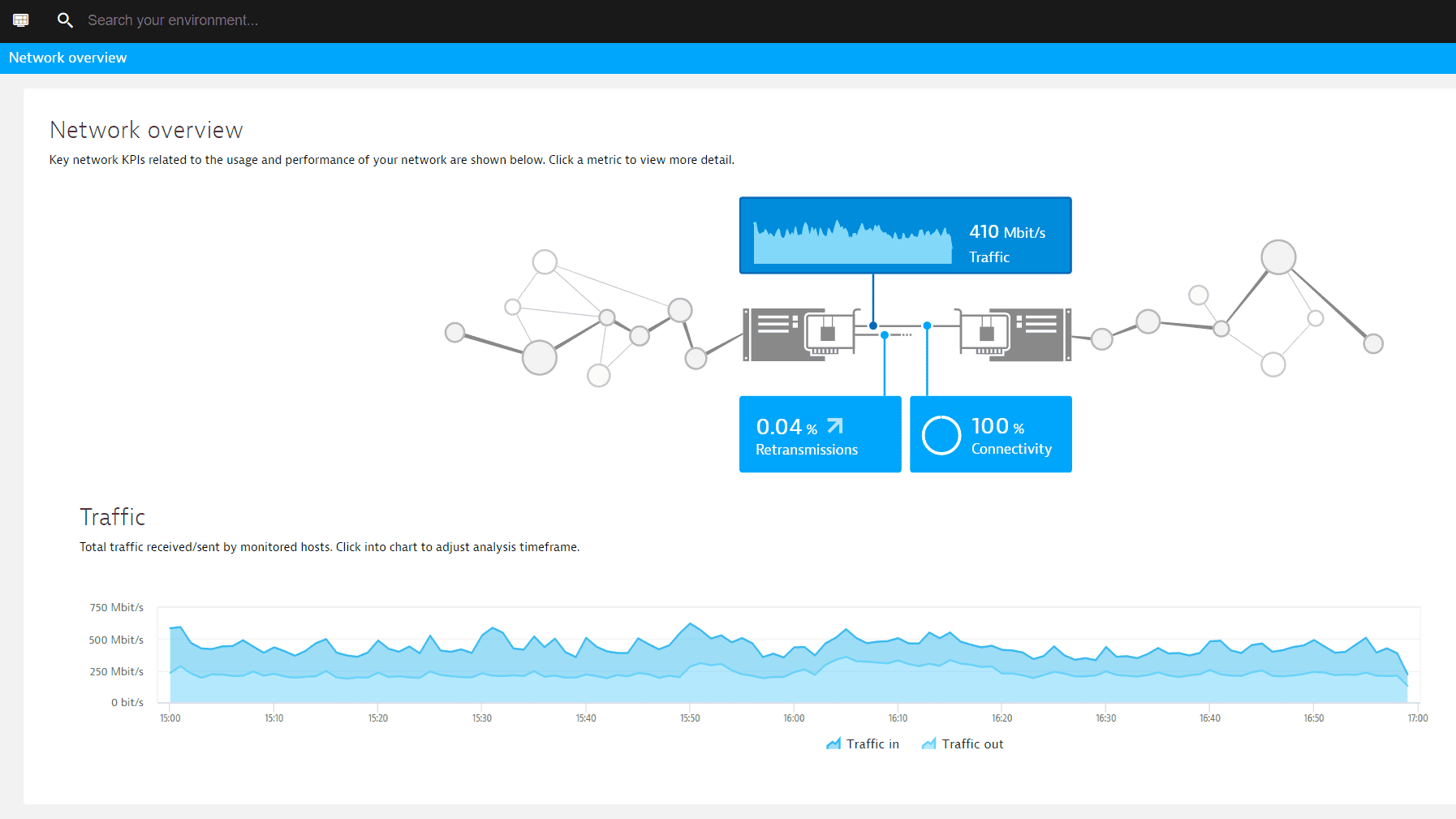 Azure is home to all popular technologies
---
Of course, the Dynatrace OneAgent supports Windows servers and all major Linux distributions. However colorful your deployment might be, with Azure VM Extensions the Dynatrace OneAgent deploys seamlessly across all platforms.
CentOS

Linux

Red Hat

SUSE Enterprise Linux

Ubuntu

Windows
Dynatrace offers the APM industry's lowest total cost of ownership
---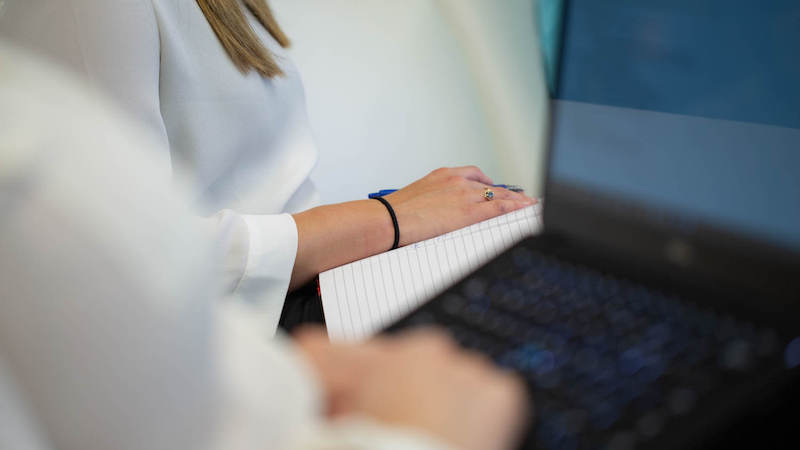 Unmatched ease of use
Get started in under 5 minutes. Deploy only OneAgent, no code changes required. Intuitive dashboards instantly provide full insights.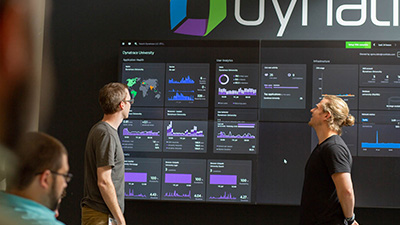 Powered by AI
Find out in seconds, where and why applications break. Dynatrace artificial intelligence autonomously discovers your ecosystem, detects anomalies and identifies root causes.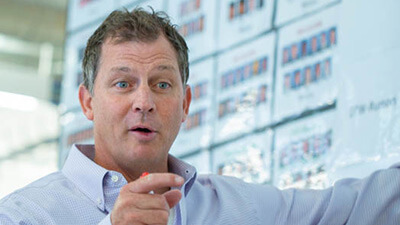 Scaling with your business
Dynatrace scales up to 100,000+ hosts and provides open APIs for seamless integration. It can be deployed as pure SaaS, as managed solution or on-premises.
Start your free Dynatrace trial today!
---
You'll be up and running in under 5 minutes:
Sign up, deploy our agent and get unmatched insights out-of-the-box.
Just a few of our enterprise customers