Dynatrace Synthetic Classic Platform 2018.02 maintenance release notes
The February 2018 maintenance release includes these Portal enhancements.
Release 2018.02.06
Test overview
The trend chart in the Test overview page now displays icons for errors and failures, similar to other charts.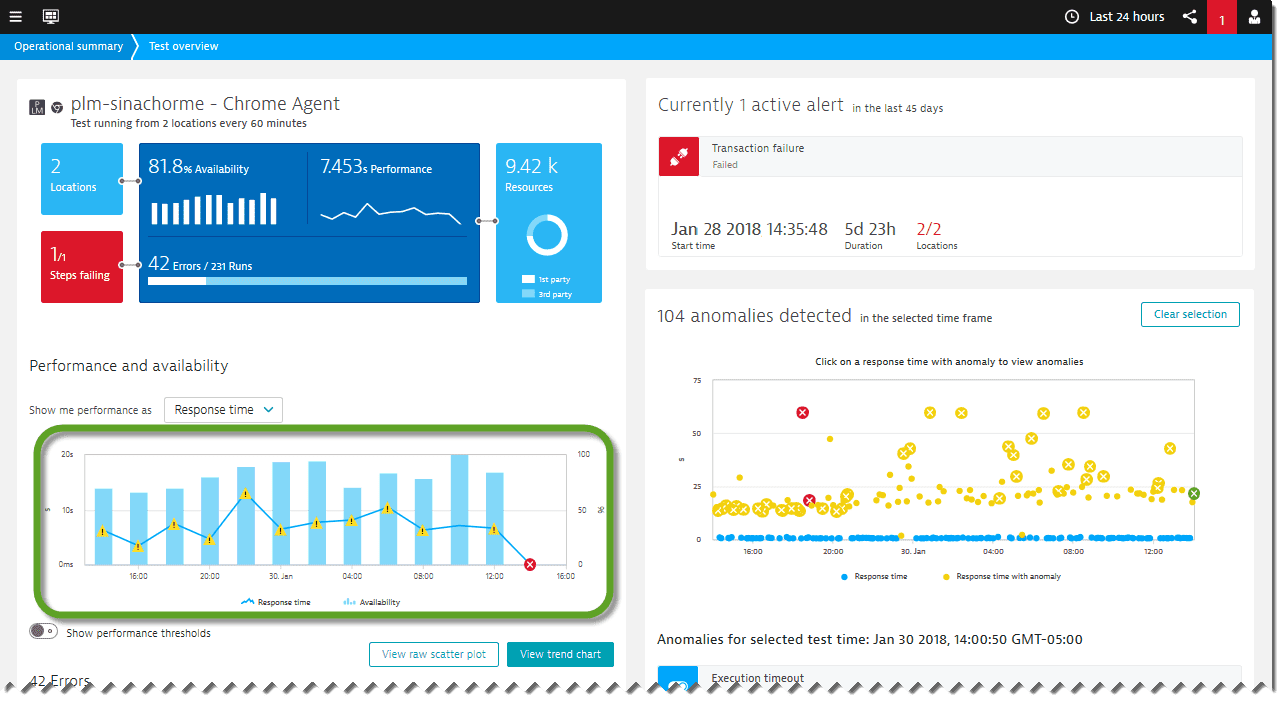 Custom dashboard tiles
In custom dashboards, You can now configure a time range for the Synthetic tests tile.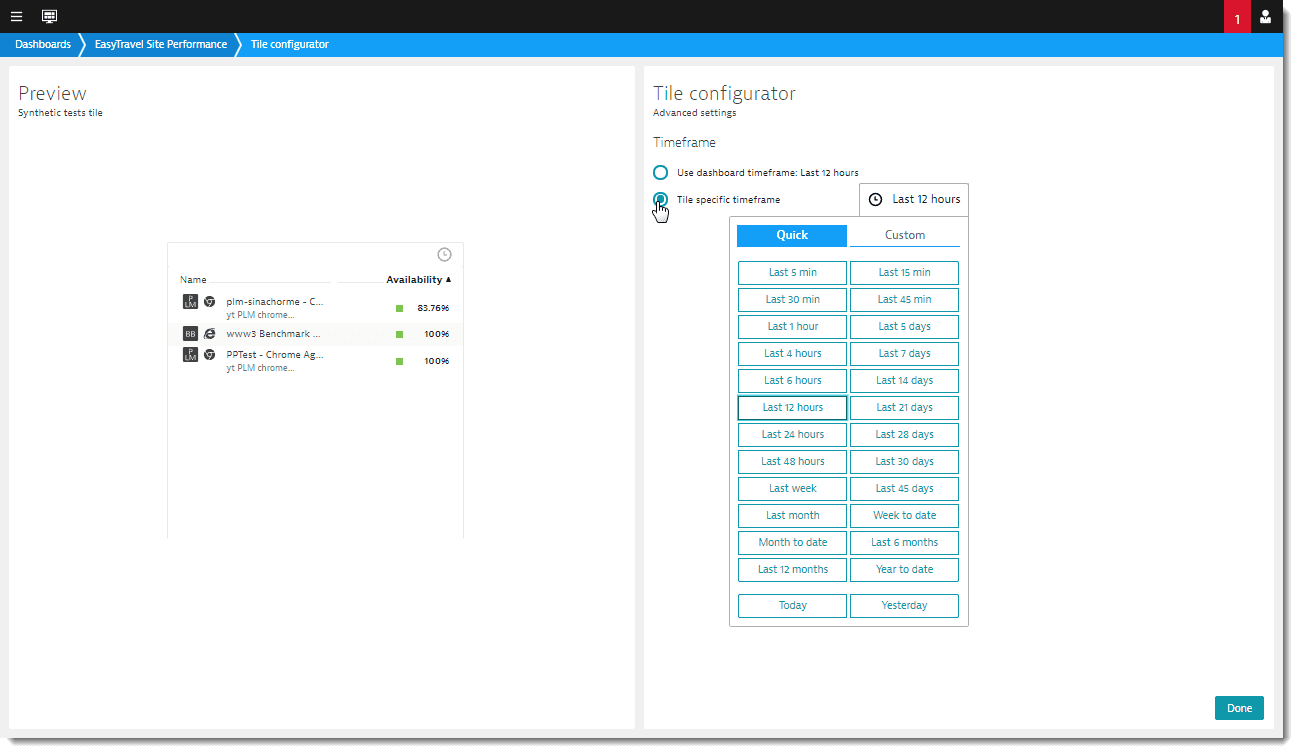 Technical notes and known issues
While this release has been tested extensively to ensure that it works with all supported platforms and technologies, certain issues cannot be addressed from the product side. See the technical notes and known issues page for supported environments, significant technical details, and product limitations. Refer to our knowledge base for tips and workarounds.
News from the Dynatrace Community
To be notified of outages, planned maintenance, and scheduled upgrades, click Watch on these pages:
Check out the Synthetic Classic training modules available from Dynatrace University. Look for the series about monitoring best practices as well as other recently recorded training courses that will show you how to become more productive with Synthetic Classic.