Network throttling in Mobile tests that run on the Backbone network
When a test is configured to use a Mobile script and run on the Backbone network, you can define the network speed the test will simulate. For example, to monitor how your website performs on a mobile device under different connection conditions, you can create tests that simulate typical 3G or 4G speeds.
For detailed and updated carrier speeds for all cities, we recommend the OpenSignal mobile app available for iOS and Android.
To use OpenSignal to find carrier network settings:
Notes
Your device must have GPS turned on.
The steps shown below are captured on Android.
Launch OpenSignal on your mobile device.
Select the Coverage tab.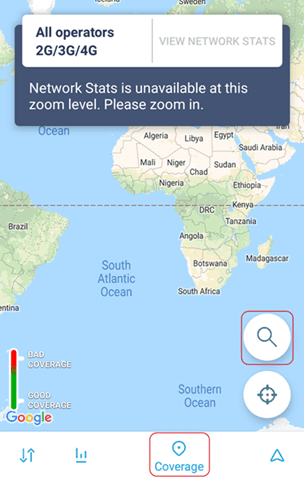 Enter a city name in the search box and select the auto-complete suggestion provided. Then hit the back arrow to exit the search box.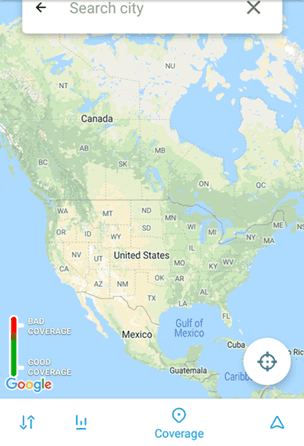 Click All operators to choose specific or all (default) mobile carriers and network speeds. You are presented with options to choose network operators and types. To narrow search results to a specific network type, be sure to choose either 2G / 3G or 4G. Then click the back arrow.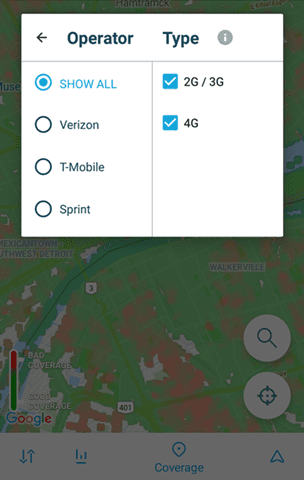 Click VIEW NETWORK STATS to view average network speeds experienced by users in the area. If necessary, adjust the zoom level to access the statistics, shown in the image below.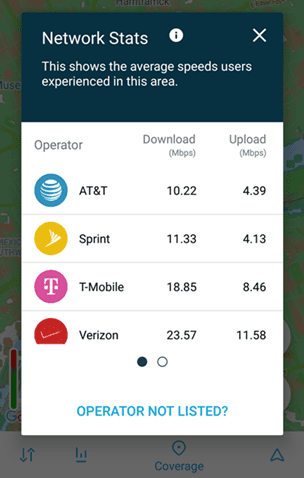 Swipe to see latency figures (shown below).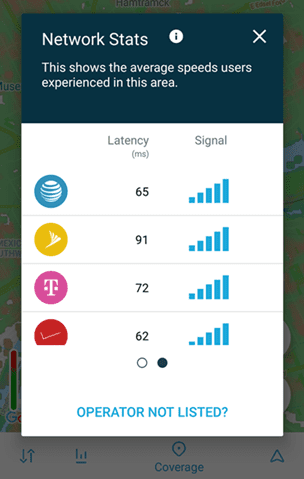 When you configure a Mobile test to run on the Backbone network, the test uses the Backbone test settings. For more details of creating the test, see Adding Performance tests.
You can't define the network speed when you first create the test. After it's provisioned, edit the test's advanced settings. The test must be active before you can access Advanced Settings:
If necessary, click

> Tests to display the Tests page.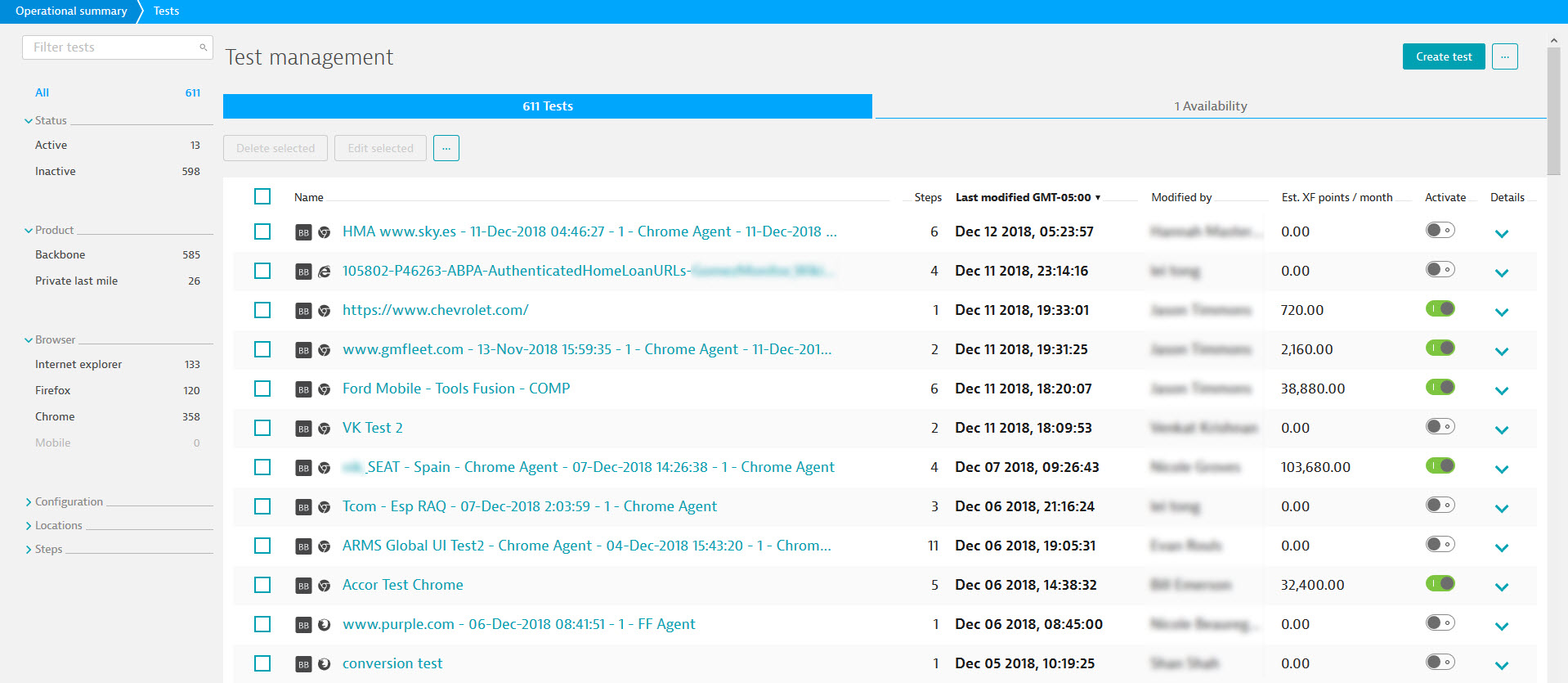 Click a test name to go to the test settings page. Or you can click the expand icon

for the test and then click Edit test.
Select the Advanced Settings tab to define the network speed.
In the Network throttling section, select Enabled.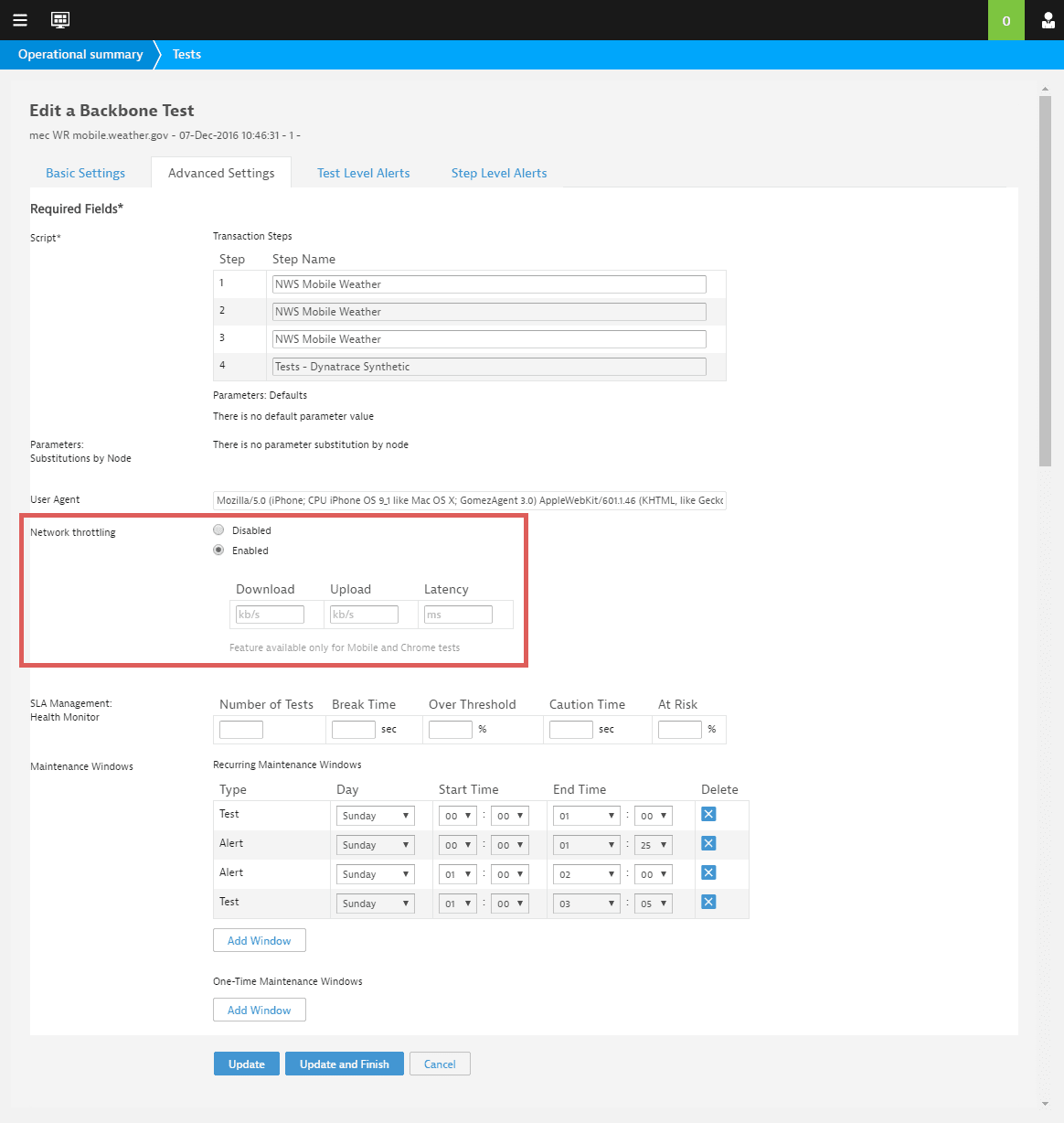 Define the speed settings:
Download—The download speed in kilobytes per second
Upload—The upload speed in kilobytes per second
Latency—The latency in milliseconds
Make any other edits you need, then click Update and Finish to close the test editing page.
Important
The throttling settings apply for all nodes. If you create a test on 10 nodes and throttle the network to simulate Vodafone in London, all 10 nodes, regardless of location, will mimic those settings.
To have a different throttling settings for each node, you must set up multiple single-node tests.