Microservices and container monitoring
Real-time visibility into dynamic environments
Free trial
See the magic
Microservices are coming – are you ready?
---
88%
of companies currently are using or planning on microservices
56%
of CIOs think that performance monitoring is a top challenge of managing microservice environment
76%
of CIOs worried that IT complexity will make it impossible to manage performance
Tame your dynamic microservice and container architecture
---
Containers and microservices are discovered and mapped automatically. No need to modify container images or code.

Learn more
Dynatrace sees how everything fits together, from user experience across microservices and code-level to cloud infrastructure.

Learn more
Dynatrace goes beyond correlation to provide deterministic root cause.

Learn more
Unique scalability and deployment capabilities
Web-scale for 100.000+ hosts
Built cloud-native, Dynatrace is highly scalable, available, and secure.
Enterprise governance and security
Dynatrace provides secure role-based access management.
Flexible deployment options
Choose between SaaS and managed - Saas currency with on-premises data.
Many microservices, one agent
---
While other monitoring solutions require an agent for every different technology, Dynatrace sees it all with a single agent. With the Dynatrace OneAgent you don't need to know what's running in every container, and you don't need to modify container images or code. Just install the OneAgent and we do the rest.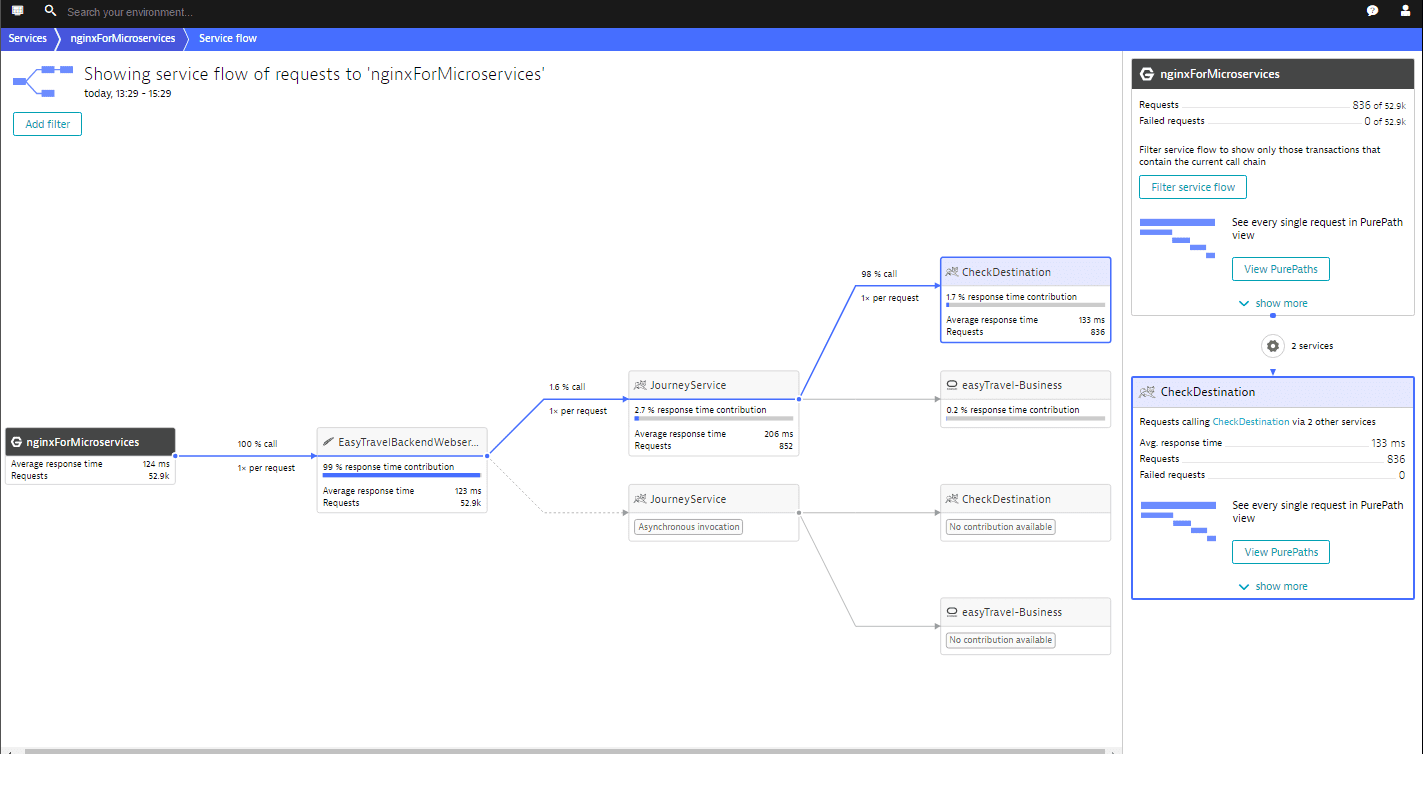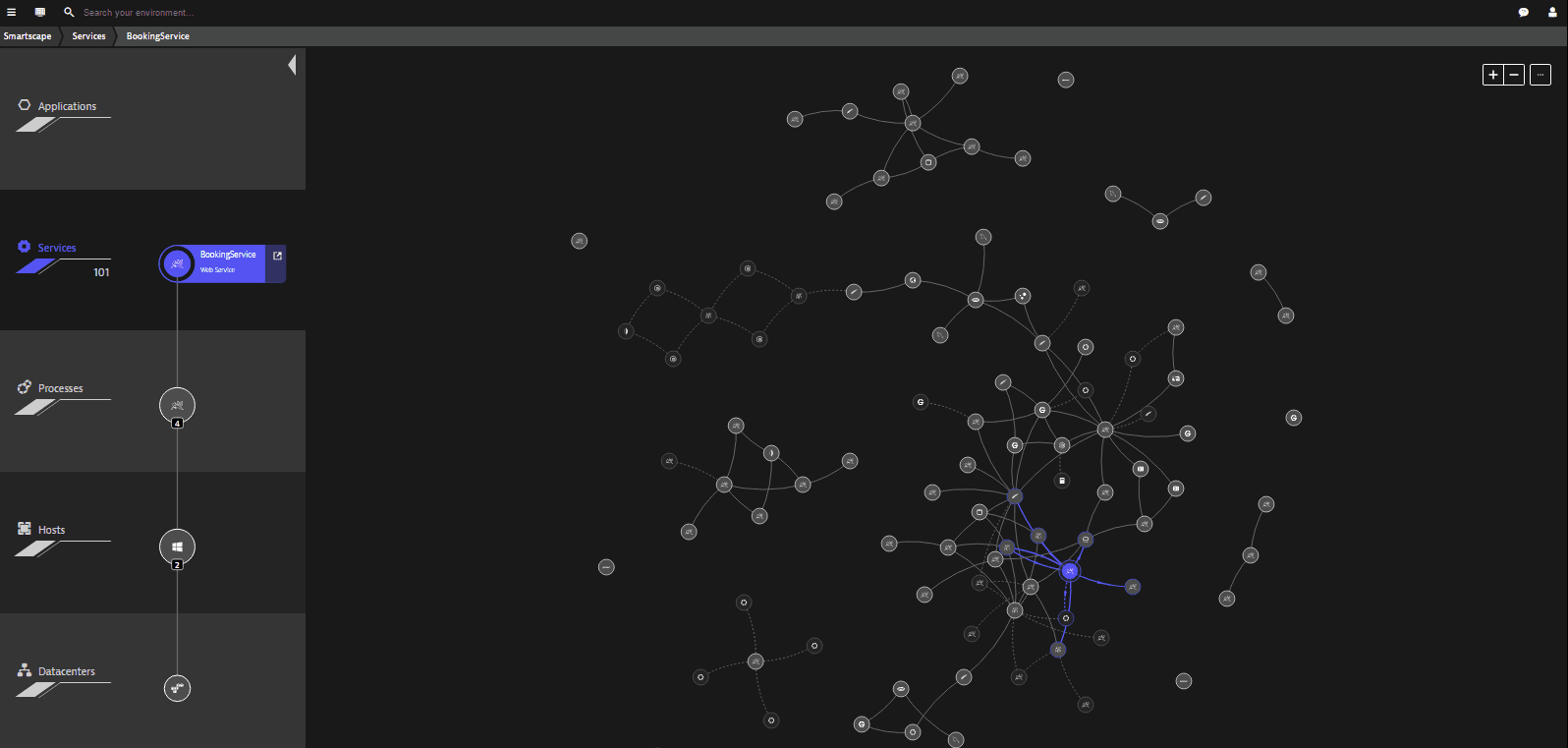 Auto discover microservices and containers
---
Dynatrace automatically creates a complete, real-time topology of your containerized microservice architecture. We discover all your containers and what's running inside of them, and we know when containers are spun up or down, so your topology is always up to date.
We've got you covered
---
Regardless of which technologies you are using to orchestrate and run your containers, Dynatrace can tell you exactly what's going on. We go beyond just simple infrastructure metrics to tell you about your application, user experience, and business transactions.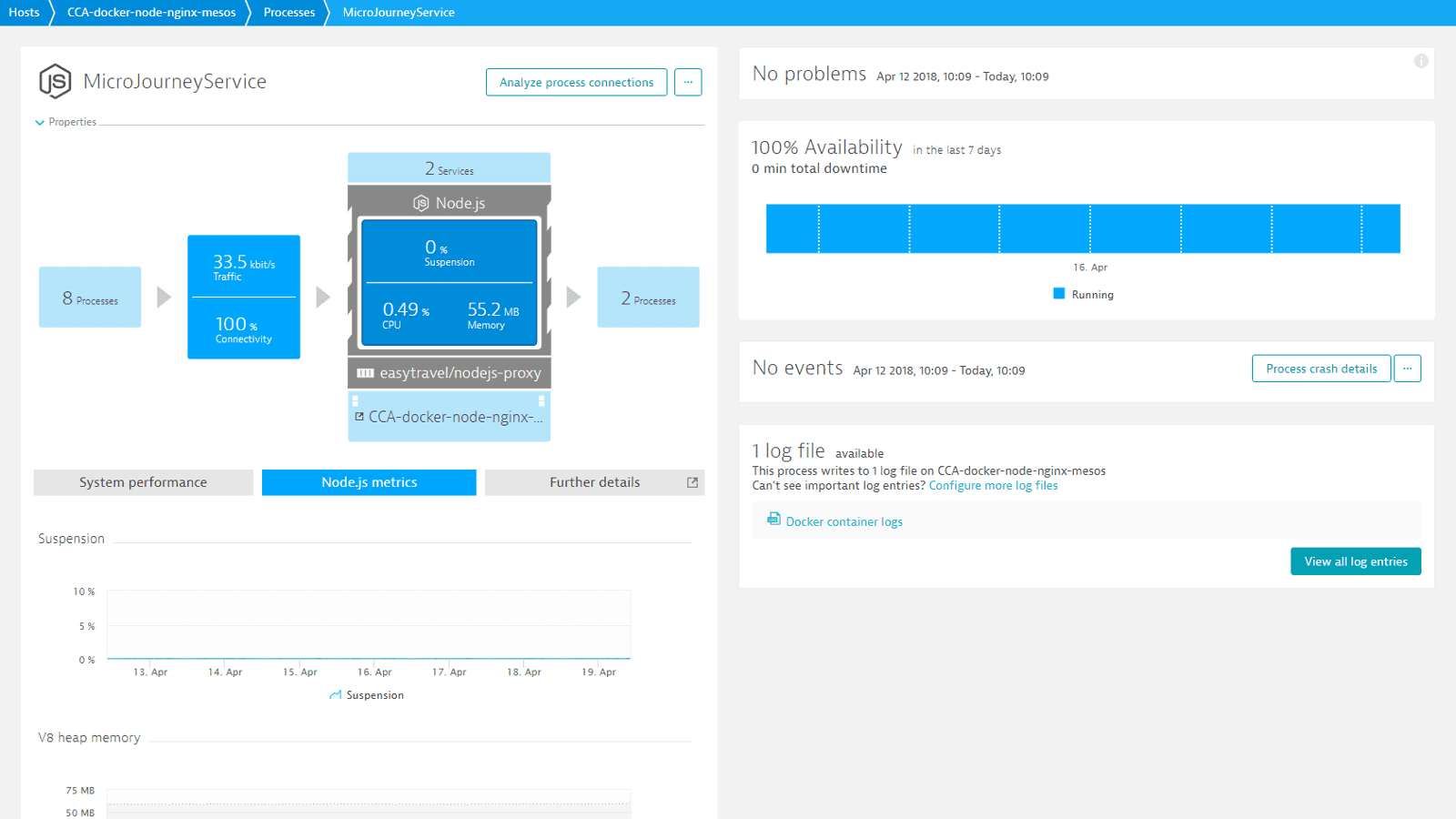 ---
BARBRI Inc.
Monitoring a microservice and containerized environment with traditional monitoring tools is both cumbersome and ineffective. Dynatrace's ability to give container level metrics and application performance with a single install on the host dramatically reduces the effort required to maintain our environment."
Mark Kaplan, Director IT at BARBRI

Explore customer stories
---
Start your free trial now
---
Get ready to be amazed in 5 minutes or less