Cloud infrastructure monitoring
Get real-time visibility into your dynamic infrastructure
Analyze key infrastructure health metrics in real-time. Automatically correlate performance problems with system changes. Keep enterprise infrastructure up and running whether on AWS, Azure, CloudFoundry, Docker, OpenShift, hybrid solutions or bare metal.
Real-time cloud infrastructure health metrics out-of-the-box
No manual configuration required. It just works.
Cut down your MTTR by 95% with artificial intelligence
Automatic performance baselines for your AWS infrastructure components including Amazon EC2, Amazon EBS, Amazon ELB, Amazon S3, and Amazon RDS
Docker and OpenShift support, providing a real-time view of all the connections between containerized processes, hosts, and cloud instances
Auto-discovery of your entire technology stack in under 5 minutes
The widest range of technology-specific process metrics out-of-the-box
Process-specific network metrics to ensure high-quality process communications over networks
Tailored charting and tagging capabilities on host, database and transaction level
Automatic root-cause analysis in your infrastructure and virtualization layers
Immediate access to log lines pointing to the root-cause of system health issues

"Dynatrace clearly identifies the hot spots at the data center level so that we can address these differently in the cloud. This information shows us where to tweak performance just enough to support a much better experience for the end-user."
Shane Shelton, Senior Director of App Performance & Dev Operations
The most comprehensive set of monitoring capabilities for your cloud infrastructure
Why would you settle for less when Dynatrace gives more?
Use a single platform to analyze application performance throughout your application's full stack, down to each individual transaction across all layers and technologies.
Full stack monitoring provides full insights into customer experience, application performance management, and infrastructure monitoring—including servers, containers, and cloud—end-to-end with no blind spots.
Find out more about Dynatrace full stack monitoring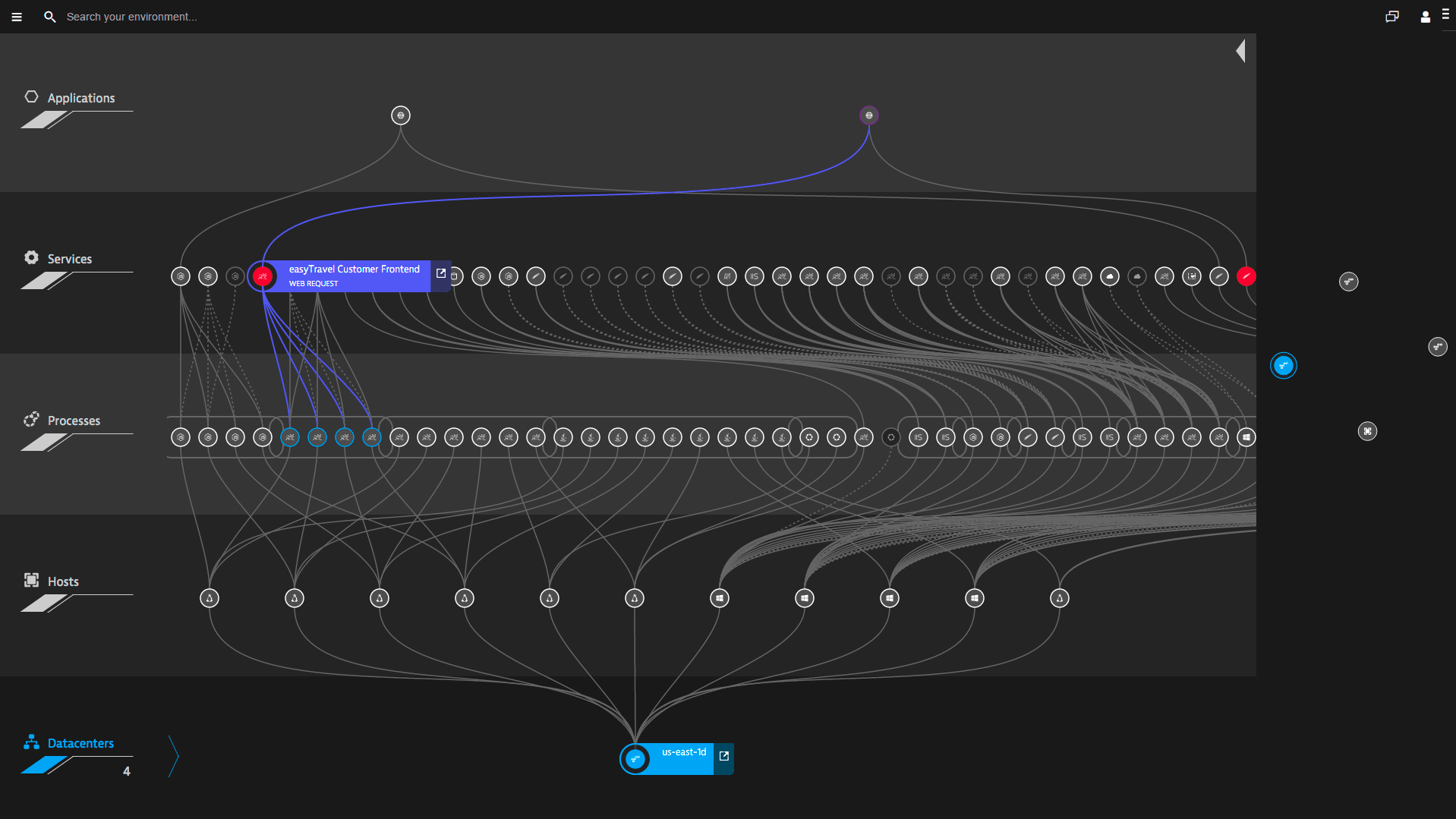 Dynatrace seamlessly integrates with your cloud and container environments
Identify cloud infrastructure bottlenecks before they impact the user experience
Start your free Dynatrace trial today!