Session Replay
Fast-Track Digital Success
Capture, index and visually replay the complete digital experience for every user across browsers, interfaces and devices.
Try for free
See the magic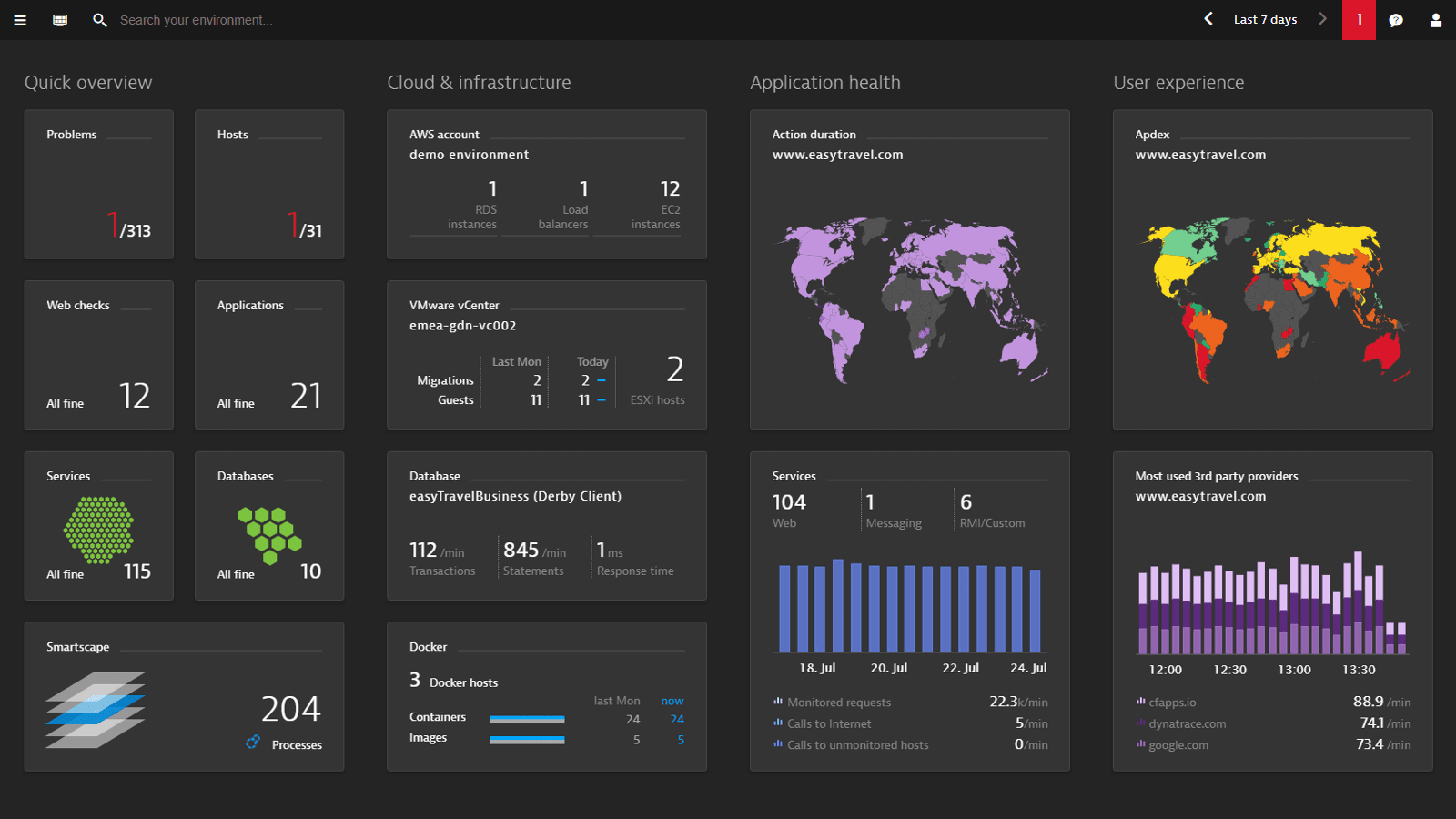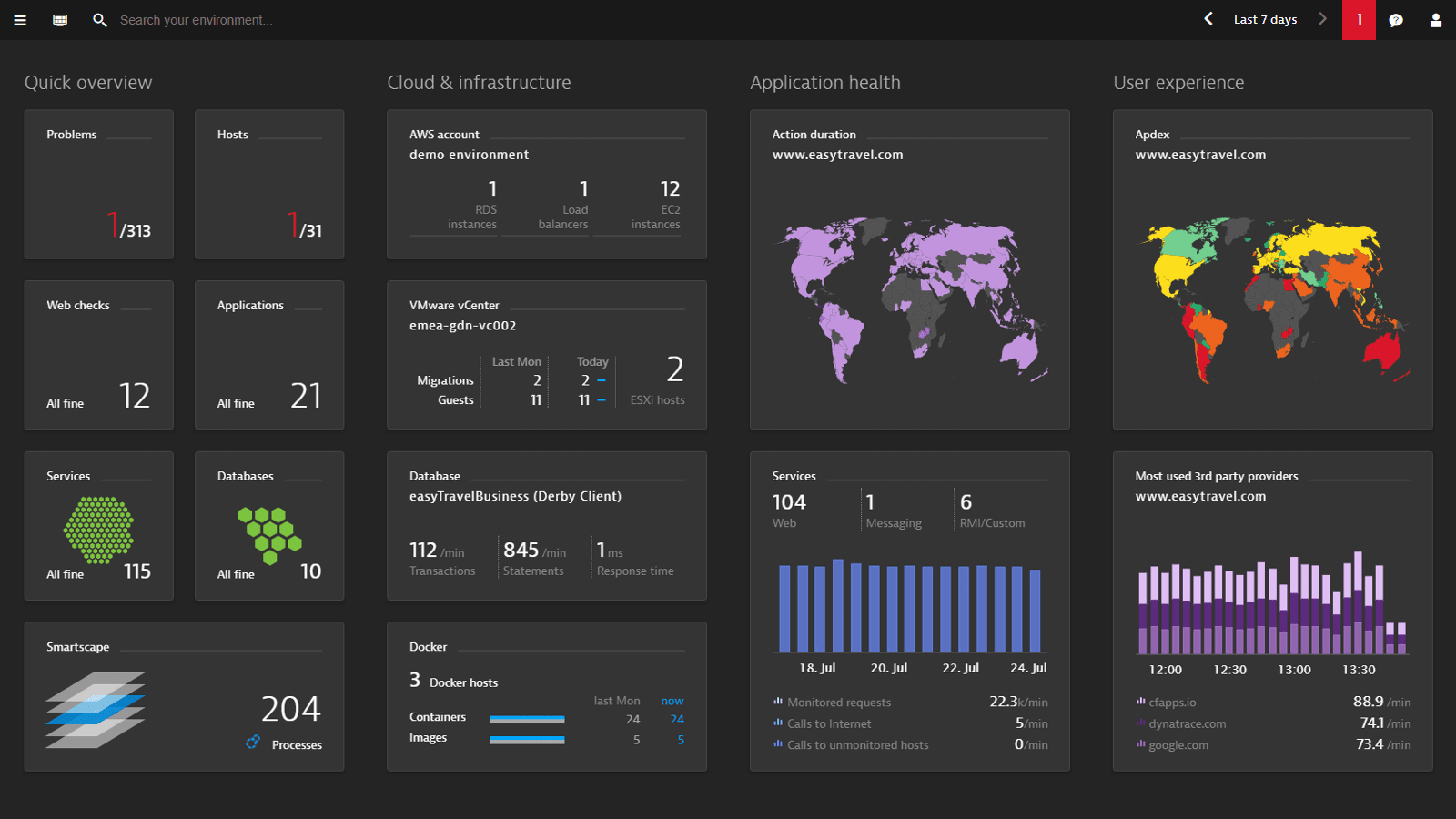 Dynatrace is the trusted solution for digital experience monitoring: Learn more
Success in Digital Business
---
Session Replay provides the insights into user behavior that organizations require to create perfect user experiences, aligning business and IT with a singular view and source of digital truth.
Business
Increase conversions
Improve user experience
Gain insight into user behavior
IT
Increase performance and shorten MTTR
Save up to 80% in time and costs
Enhance customer experience and corporate perception
See exactly what your users see.
---
Gain insights into user behavior and improve user experience
Intuitively identify, troubleshoot and resolve customer issues with an easy-to-use solution which captures, indexes and visually replays the complete digital experience for every user in a movie-like interface, providing additional visual context to every transaction as part of a fully integrated DEM solution.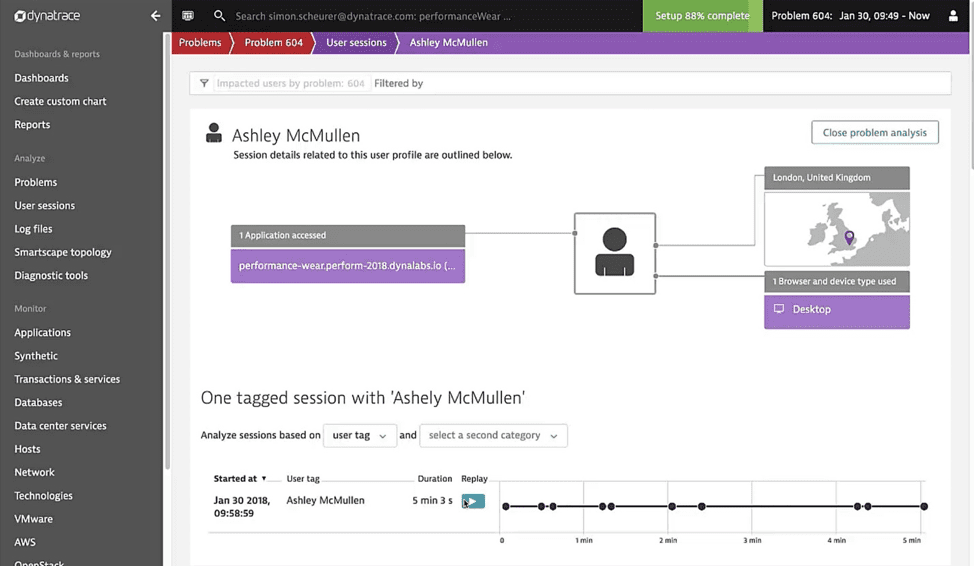 Just a few of our enterprise customers
Since adopting Dynatrace, we've seen a 68% reduction in what we would call critical production issues, and can better quantify customer insight through the visibility that the Session Replay functionality offers."
Carlos Gutierrez-Menoyo, Manager of eCommerce Operations at Royal Caribbean International

Leverage Dynatrace AI and work smarter
---
Session Replay is fully integrated with the Dynatrace Software Intelligence Platform powered by market-leading AI to provide you with full insight into user intent and support problem analysis. The user-friendly interface gives you instant answers to make the best decisions for IT and business.
Read: "Session Replay: bullet-proof strategy for customer support" on the Dynatrace Blog.
Issue resolution at lightspeed
---
Watch this 3 minute demo to discover how key functionality such as masking, root-cause analysis and AI found in Session Replay and RUM combine to give your organization the insights to create perfect user experiences.
360 degree session recording and visual replay
---
Capture all user sessions
Index, search and retrieve for analysis​
Replay recordings on demand
Real user experience and synthetic tests
Mobile, web and 3rd party SaaS applications
Native support for single page apps and javascript frameworks
Start your free trial now
---
Get ready to be amazed in 5 minutes or less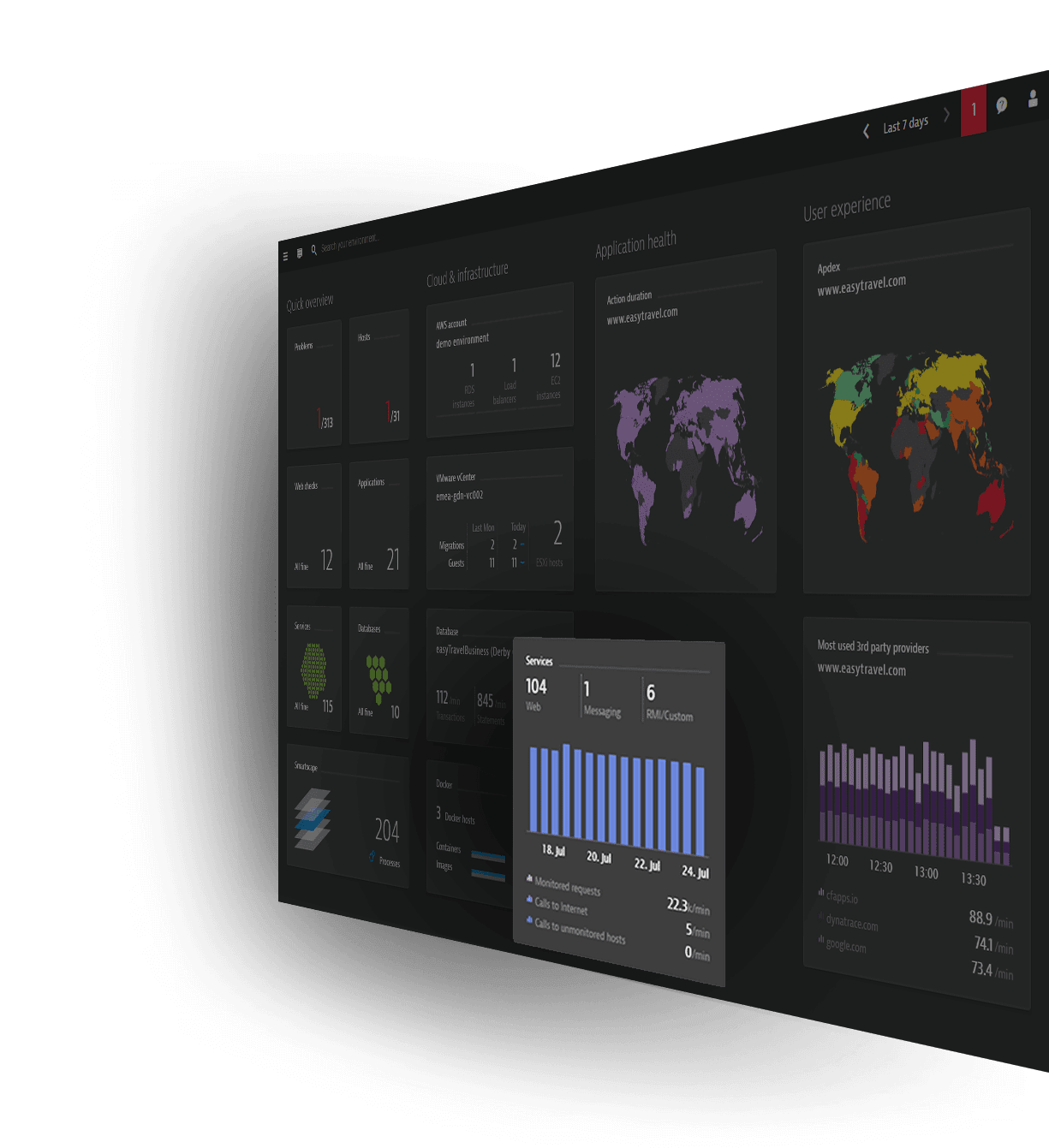 What's new
---