Log Monitoring
The Dynatrace all-in-one platform includes Log Monitoring and Log Analytics with full stack context, empowering DevOps teams to monitor and troubleshoot from one place.
Try for free
See the magic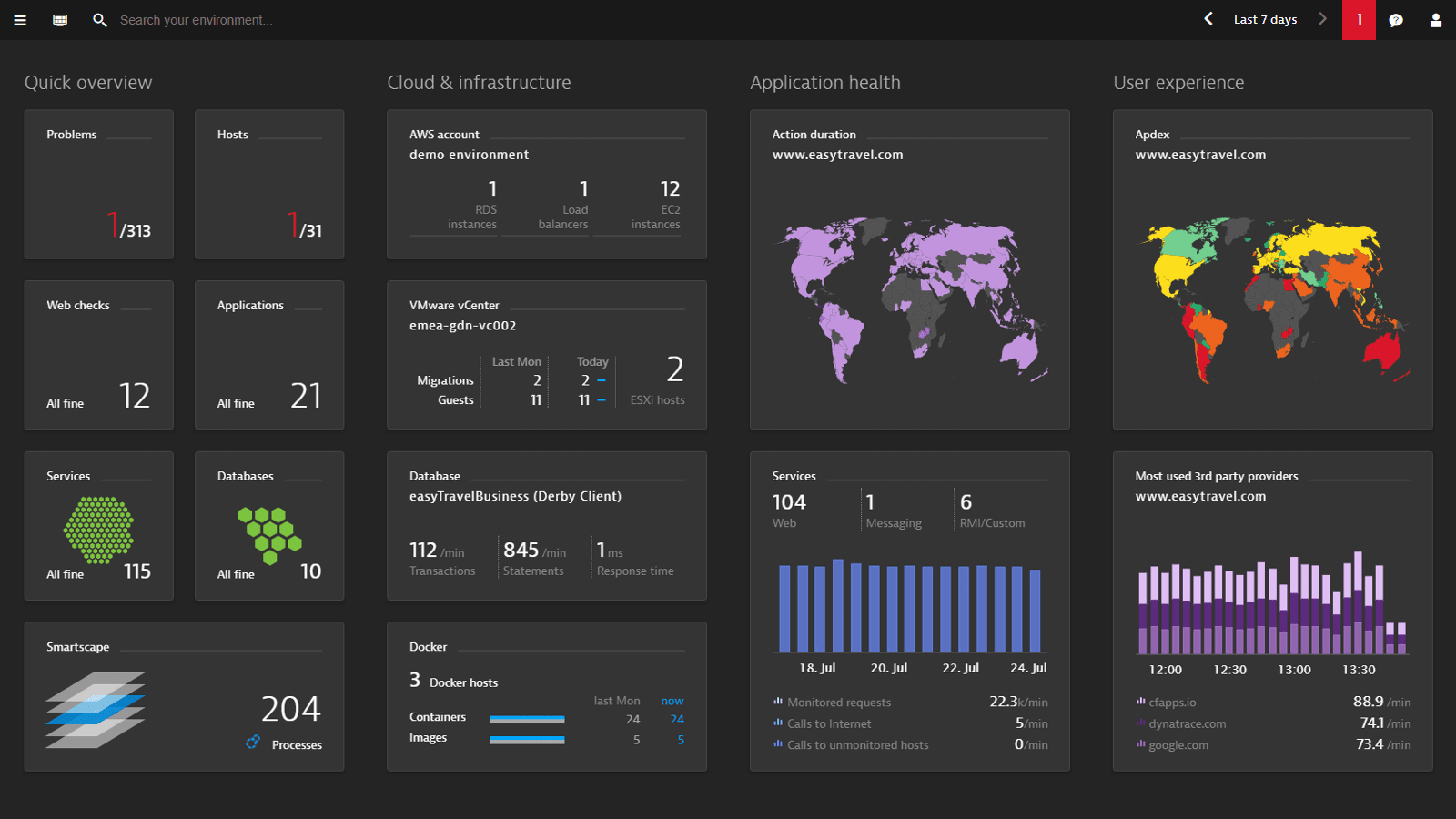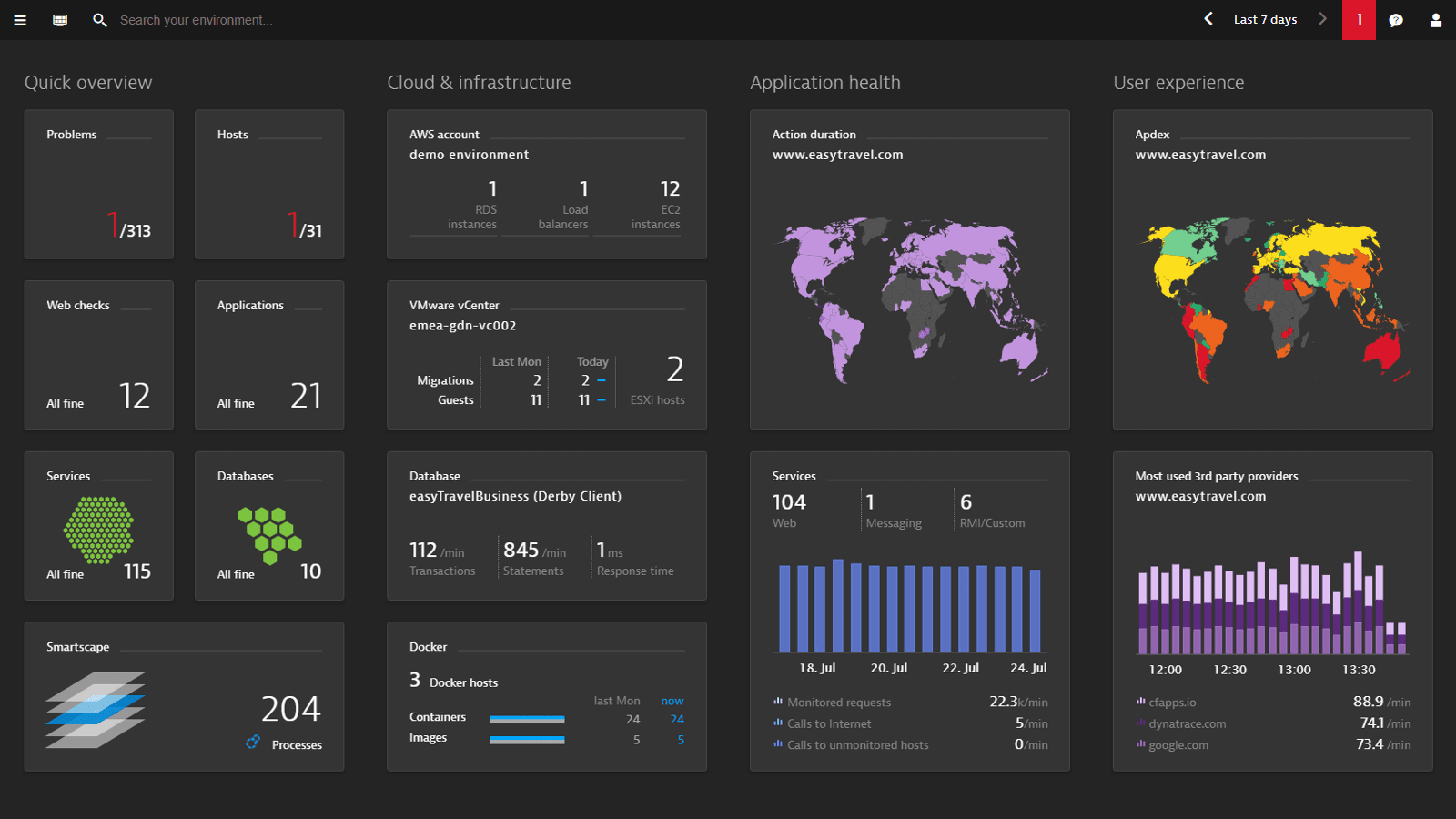 Automatic log monitoring and log analytics in context
---
Dynatrace automatically discovers all log files on your monitored hosts and processes, and puts them in context of the full stack.
Auto-detection and automated log analytics for important processes
Filter relevant log files by keywords and time range
Analyze single or multiple log files at once
Get full access on-demand on your host or archive all logs via external storage, as well as in the cloud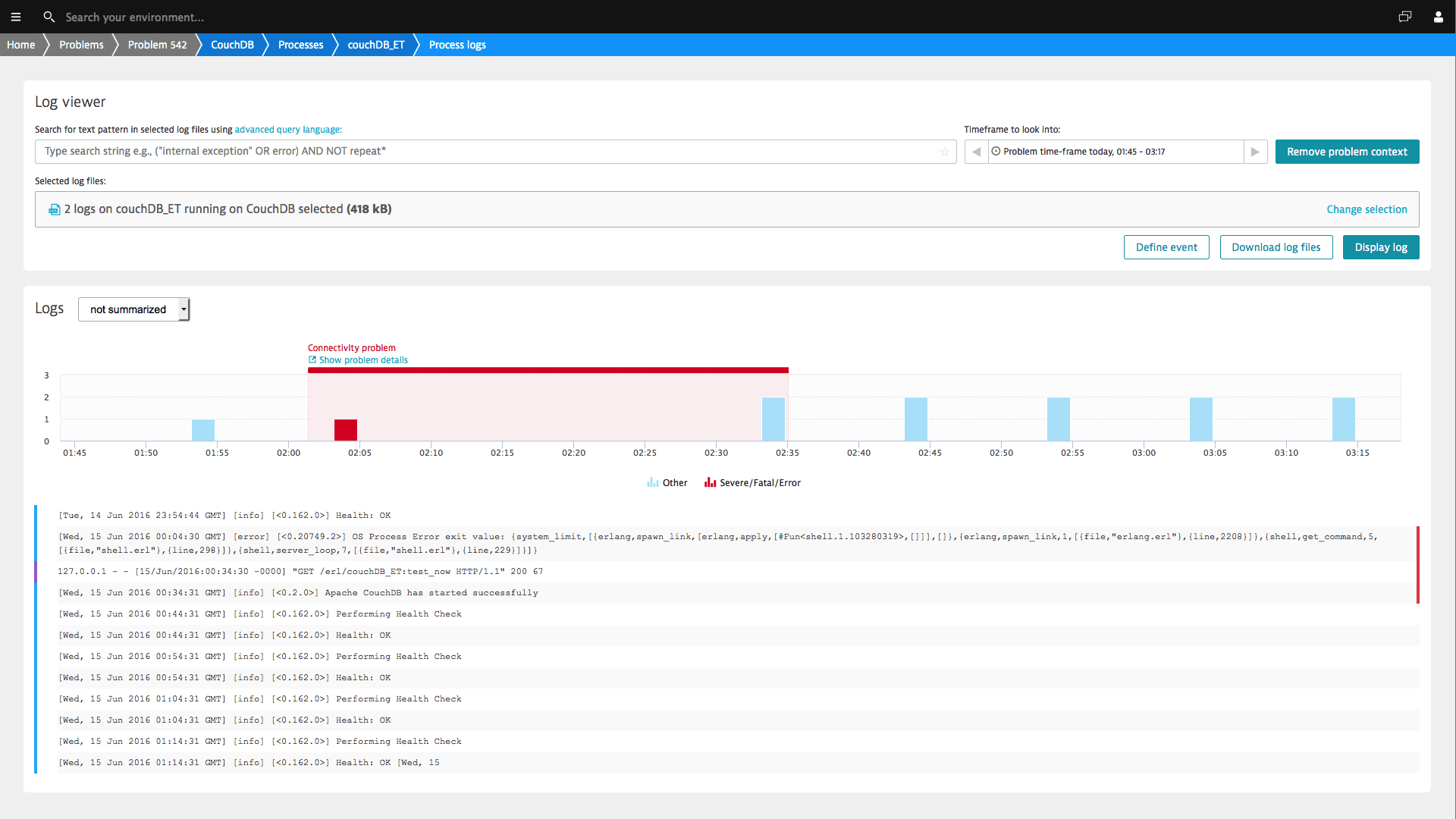 Custom log metrics for smarter AI, faster troubleshooting
---
Turn log data into custom metrics for charting, dashboarding and alerting. Custom log metrics are used by the Davis AI engine to support root cause analysis. Easily turn ad hoc log analytics into long-term time series.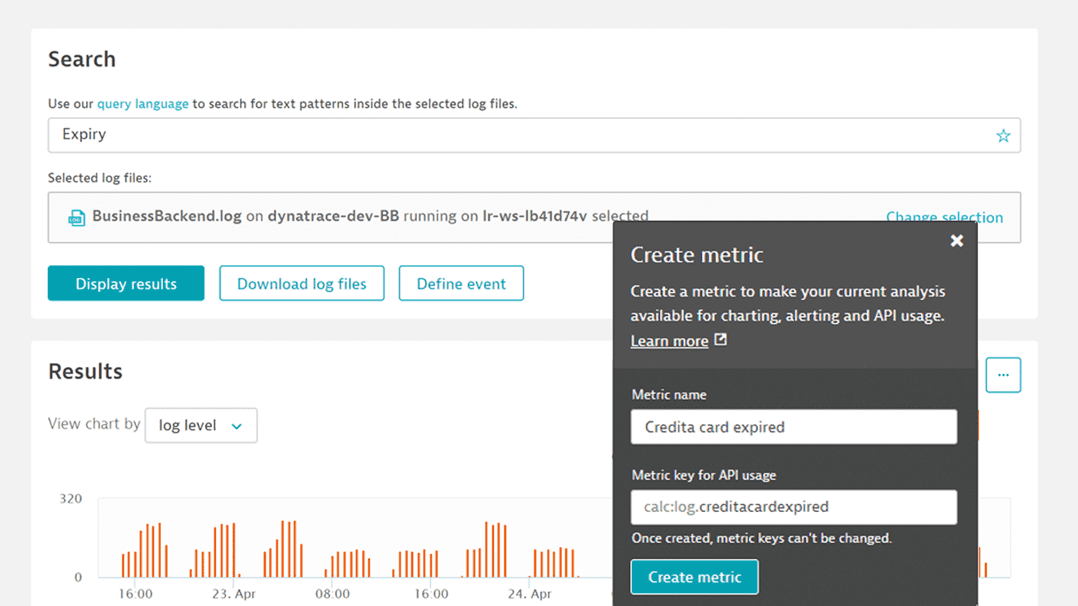 Central log storage with local access on demand
---
Unique approach combining on-demand access with centralized storage for cost-effective log monitoring. Leverage centralized log monitoring for ephemeral microservices and local access for log analytics, complementing the fully automatic root cause analysis.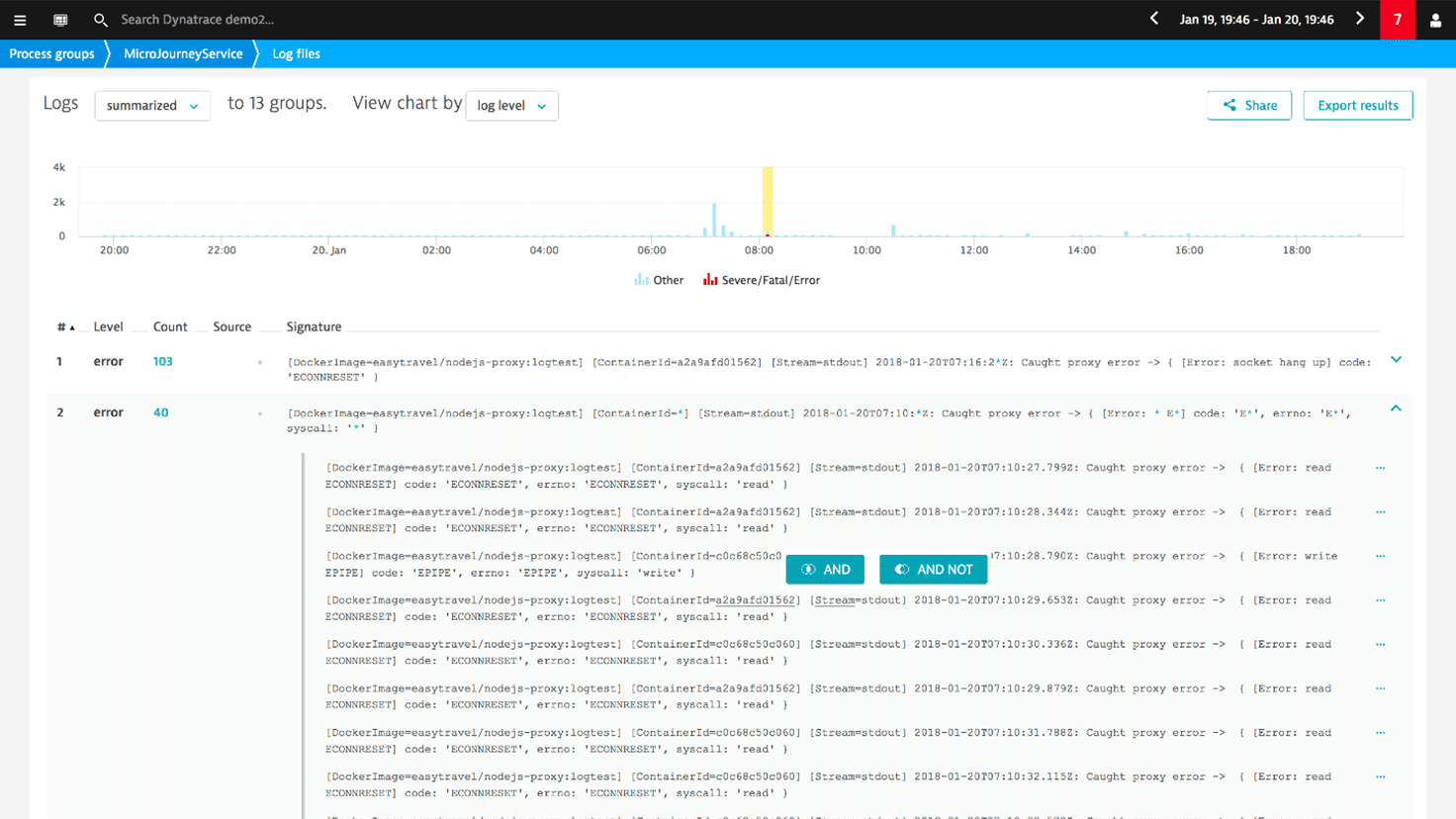 Dynatrace is a G2 leader in Log analysis
---
Dynatrace has been named a Leader based on receiving a high customer Satisfaction score and having a large Market Presence. Dynatrace received the highest Satisfaction score among products in Log analysis.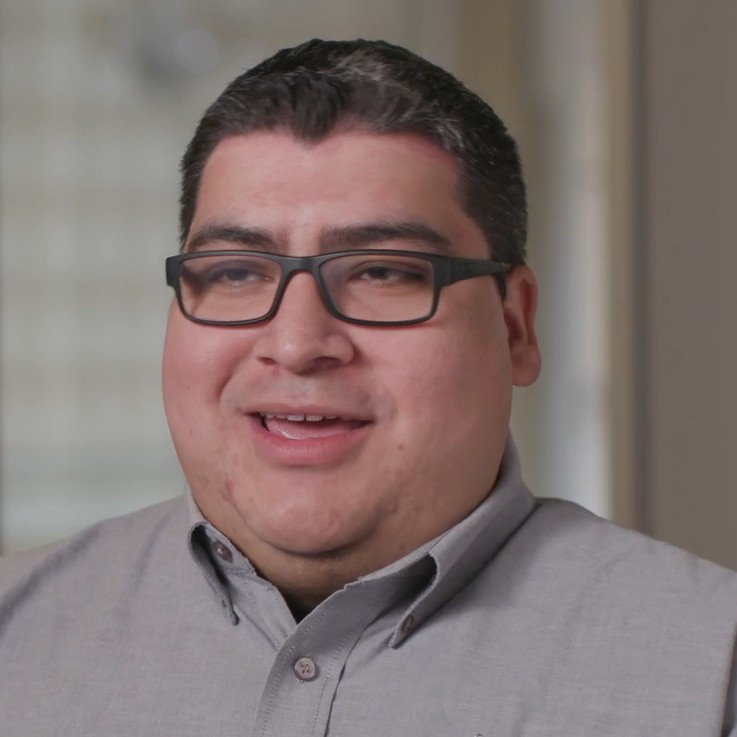 "Dynatrace told us exactly how we're using our environment, so we know what resources to move to the cloud for greater productivity and efficiency. You get instant value from Dynatrace."
Nestor Zapata, Lead Systems Administrator at Citrix

Agile troubleshooting for DevOps
---
Log Monitoring helps DevOps and QA teams perform their jobs quickly and efficiently.
Quickly find relevant log messages
Group similar log lines into one entry
Define patterns to receive proactive notifications
Automatically see the root cause of problems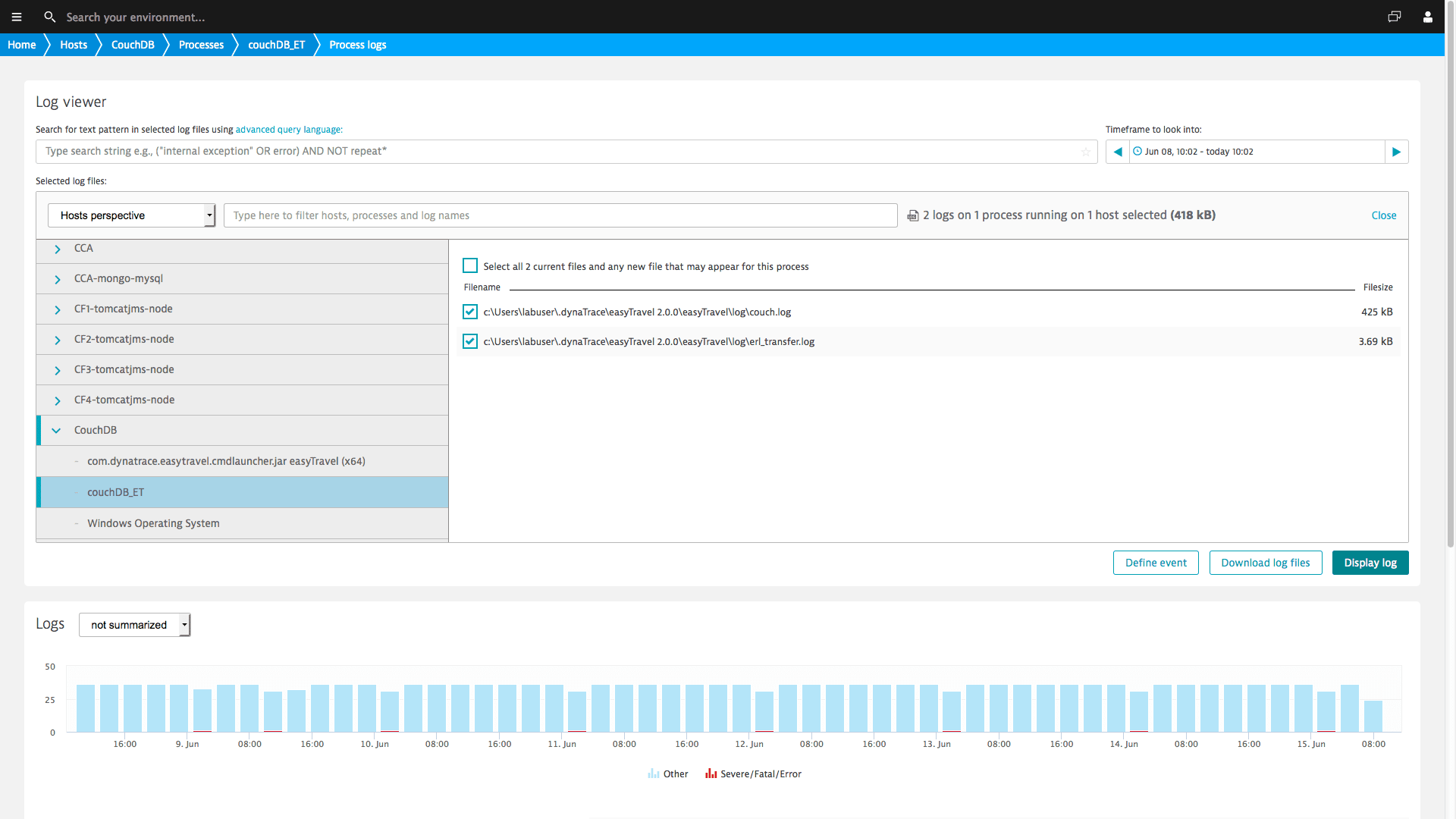 Part of a full stack, all-in-one solution
---
Monitor your entire stack with a single platform, including:
Application Performance Monitoring
Infrastructure Monitoring, including logs
Digital Experience Monitoring
AIOps
Digital Business Analytics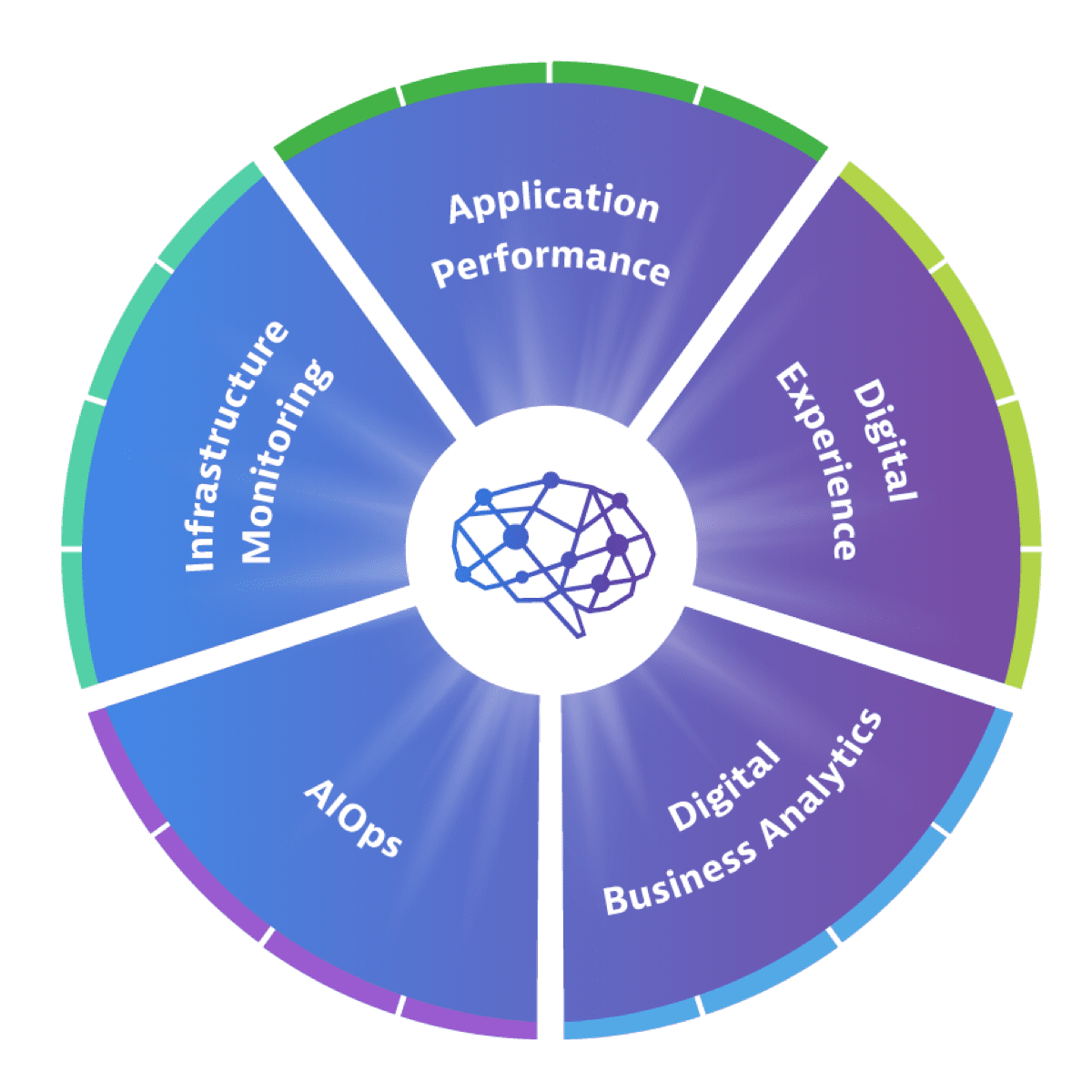 Level up your application performance monitoring with log monitoring — Start your free Dynatrace trial now
---
Just a few of our enterprise customers
Gartner recognizes Dynatrace as a 2020 Magic Quadrant Leader for APM
---
Gartner's 2020 Magic Quadrant
Named a leader for the 10th time
Download report
Gartner's Critical Capabilities
Scored highest in 5 out of 6 use cases
Download report
Learn more about Log monitoring
---