Log analytics
By combining excellent monitoring capabilities with outstanding log analytics, Dynatrace empowers DevOps teams to monitor and troubleshoot from one place.
Try for free
See the magic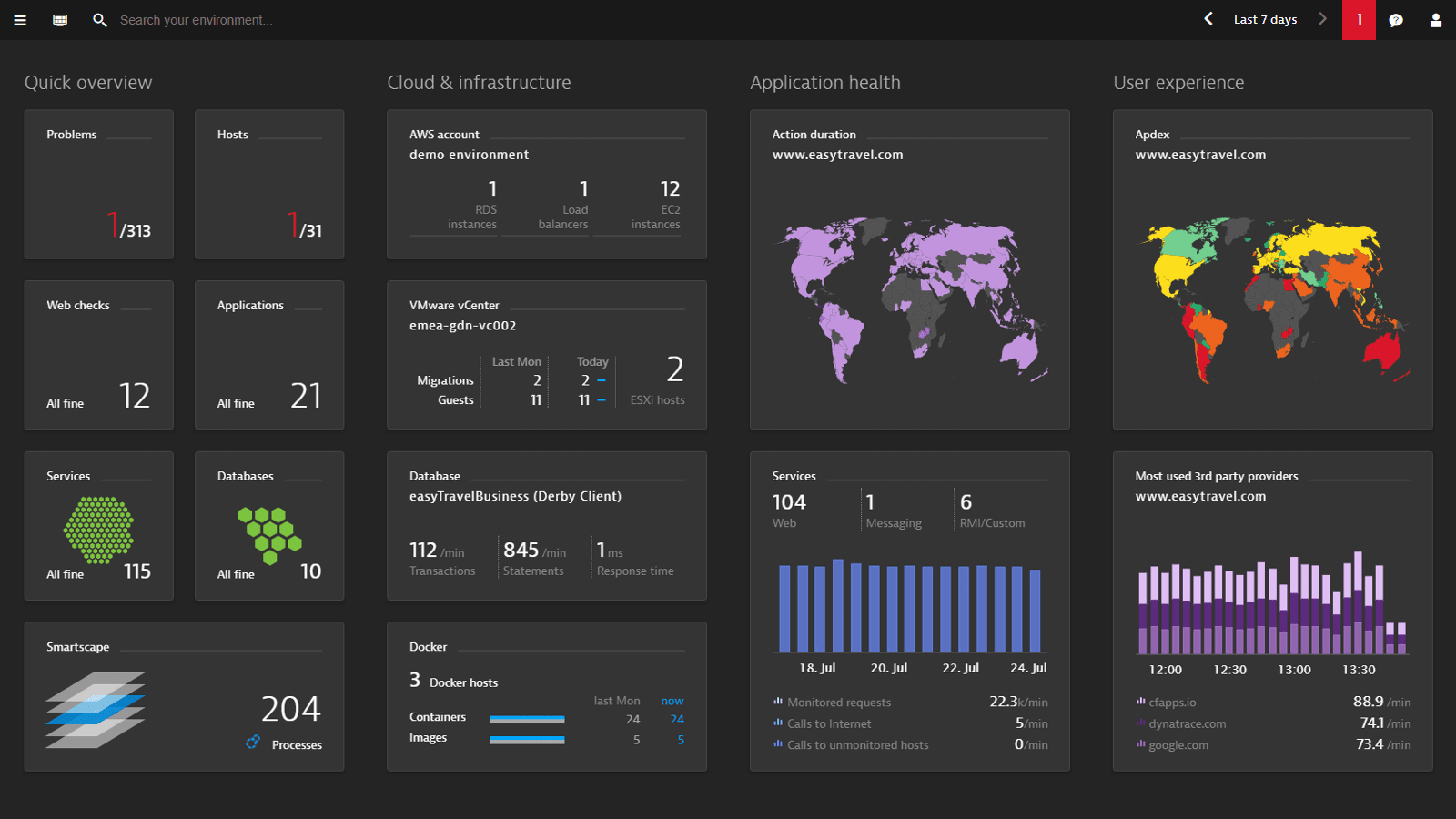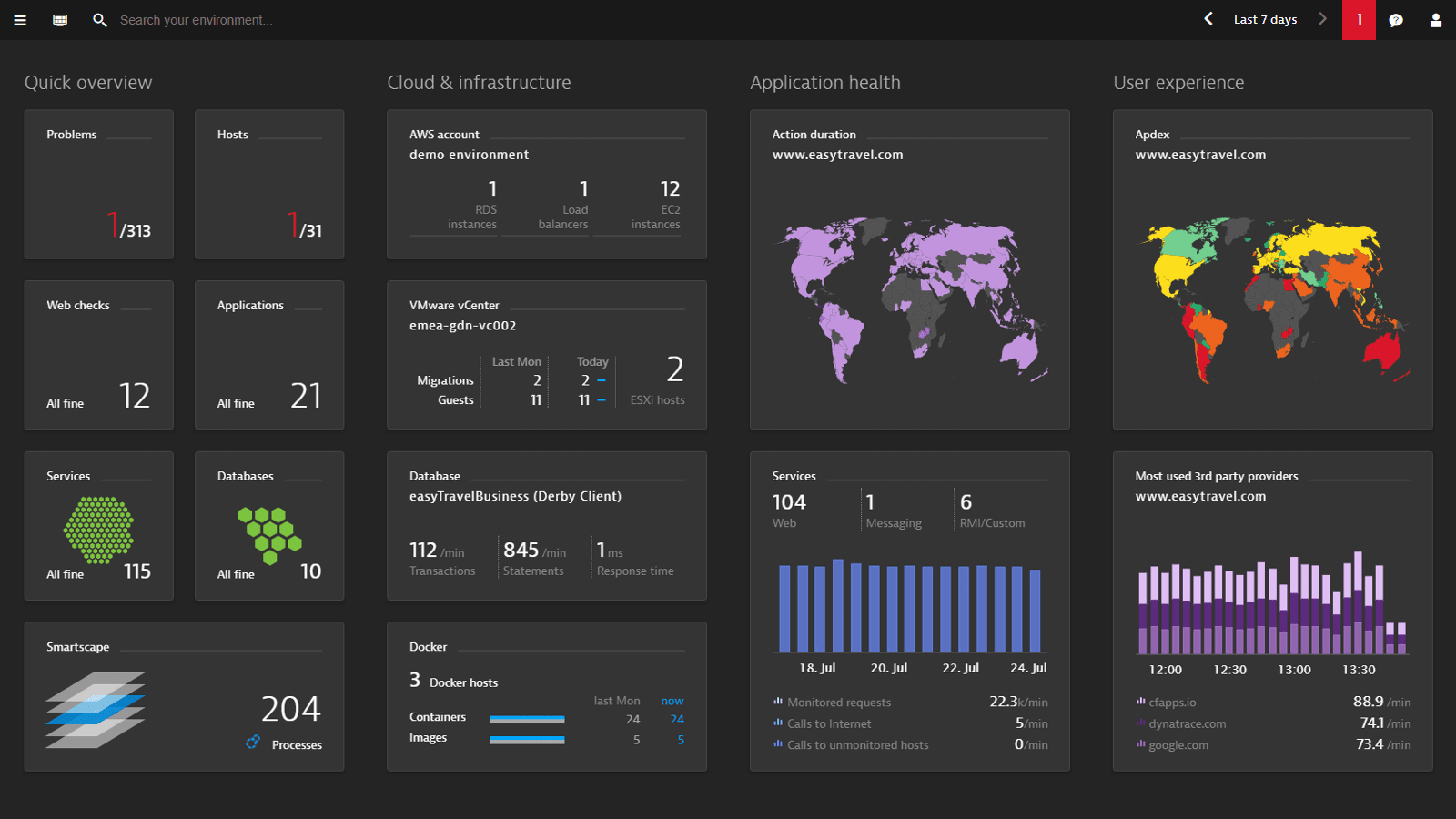 The only solution providing log information in monitoring context

Out-of-the-box log data, no configuration required

Causation-based root cause analysis

AI-powered, full stack application performance management
Log analytics out-of-the-box
---
Dynatrace log analytics automatically discovers all log files on your monitored hosts and processes.
Auto-detect and immediately analyze log files of important processes
Filter relevant log files by keywords and time range
Analyze single or multiple log files at once
Get full access on-demand on your host or archive all logs via external storage, as well as in the cloud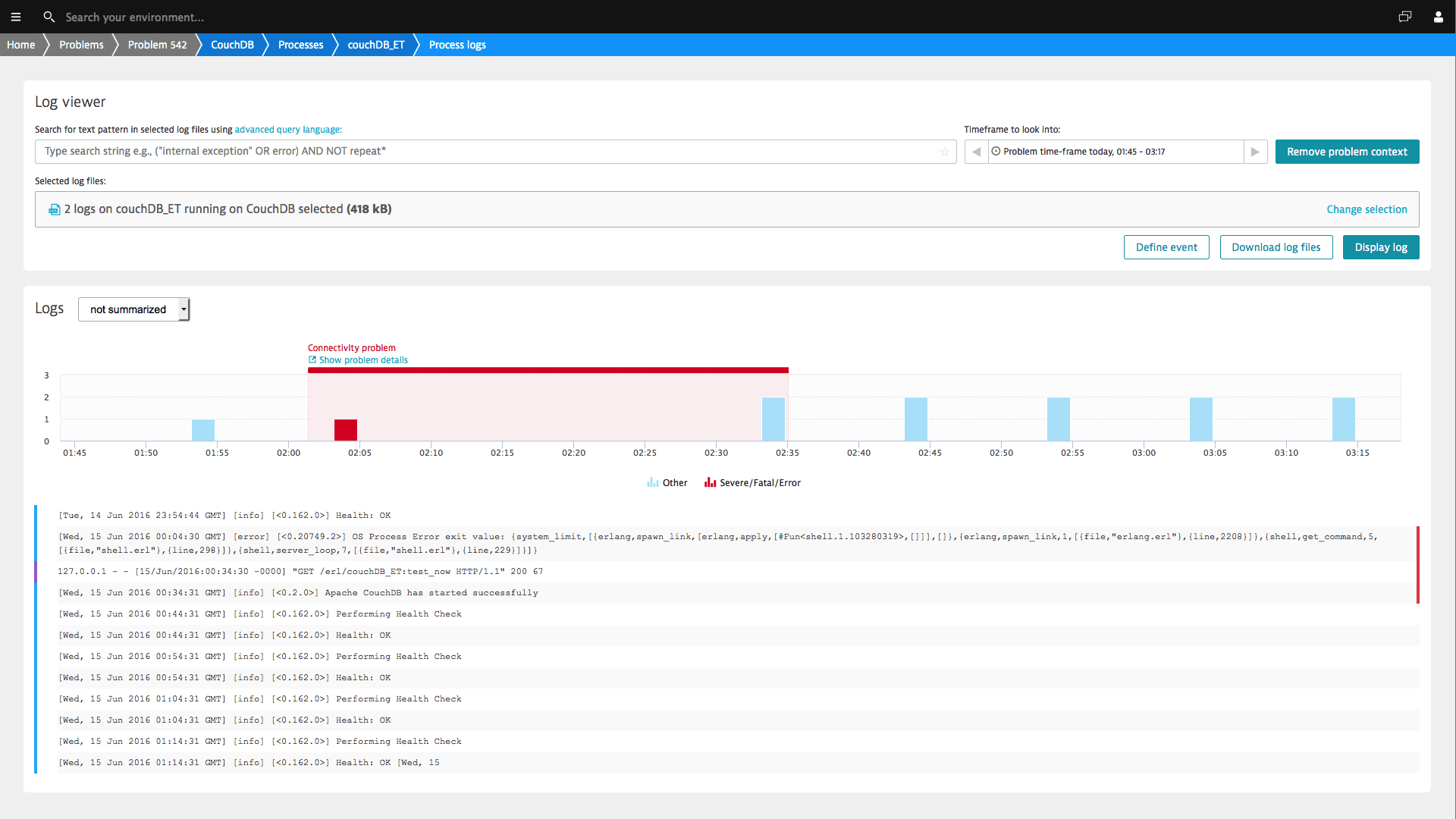 Central log data storage now available
---
Centralized log data storage gives you full access and retention of your log data, especially important for dynamic environments where servers may come and go frequently. Troubleshooting a problem related to a host that's no longer running? No problem.
Learn more about Log Analytics storage.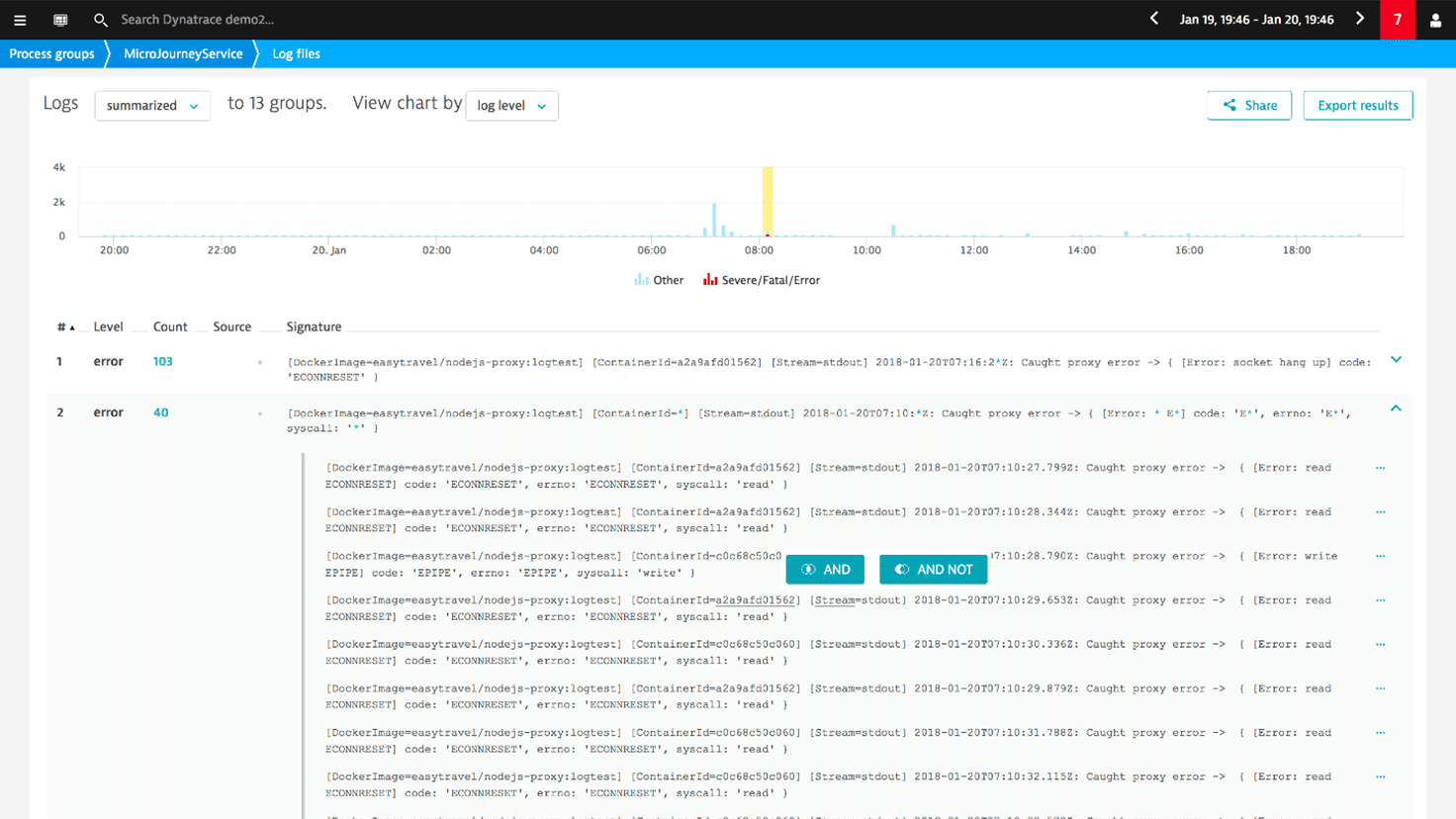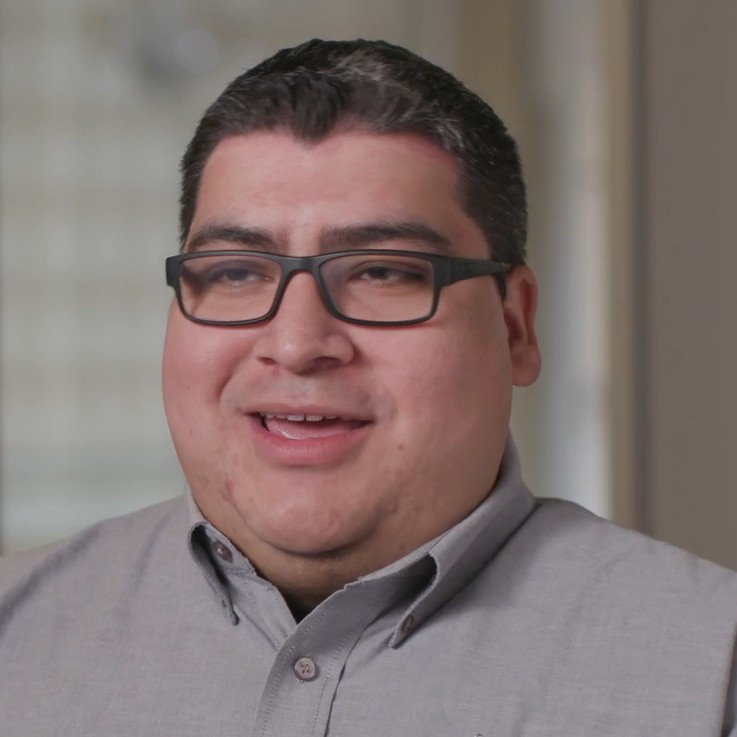 Citrix
"Dynatrace told us exactly how we're using our environment, so we know what resources to move to the cloud for greater productivity and efficiency. You get instant value from Dynatrace."
Nestor Zapata, Lead Systems Administrator at Citrix

Full stack monitoring has you covered
---
Dynatrace provides the most comprehensive set of monitoring and analytics capabilities, 100% gap-free data, and the broadest technology coverage.
Infrastructure monitoring — including servers, containers, and cloud
Built-in log analytics in monitoring context
Full stack application performance monitoring
Full insights into customer experience
Business analytics
Agile troubleshooting for DevOps
---
Log analytics helps DevOps and QA teams perform their jobs quickly and efficiently.
Quickly find interesting log messages
Group similar log lines into one entry
Define patterns to receive pro-active notifications
Automatically see the root cause of problems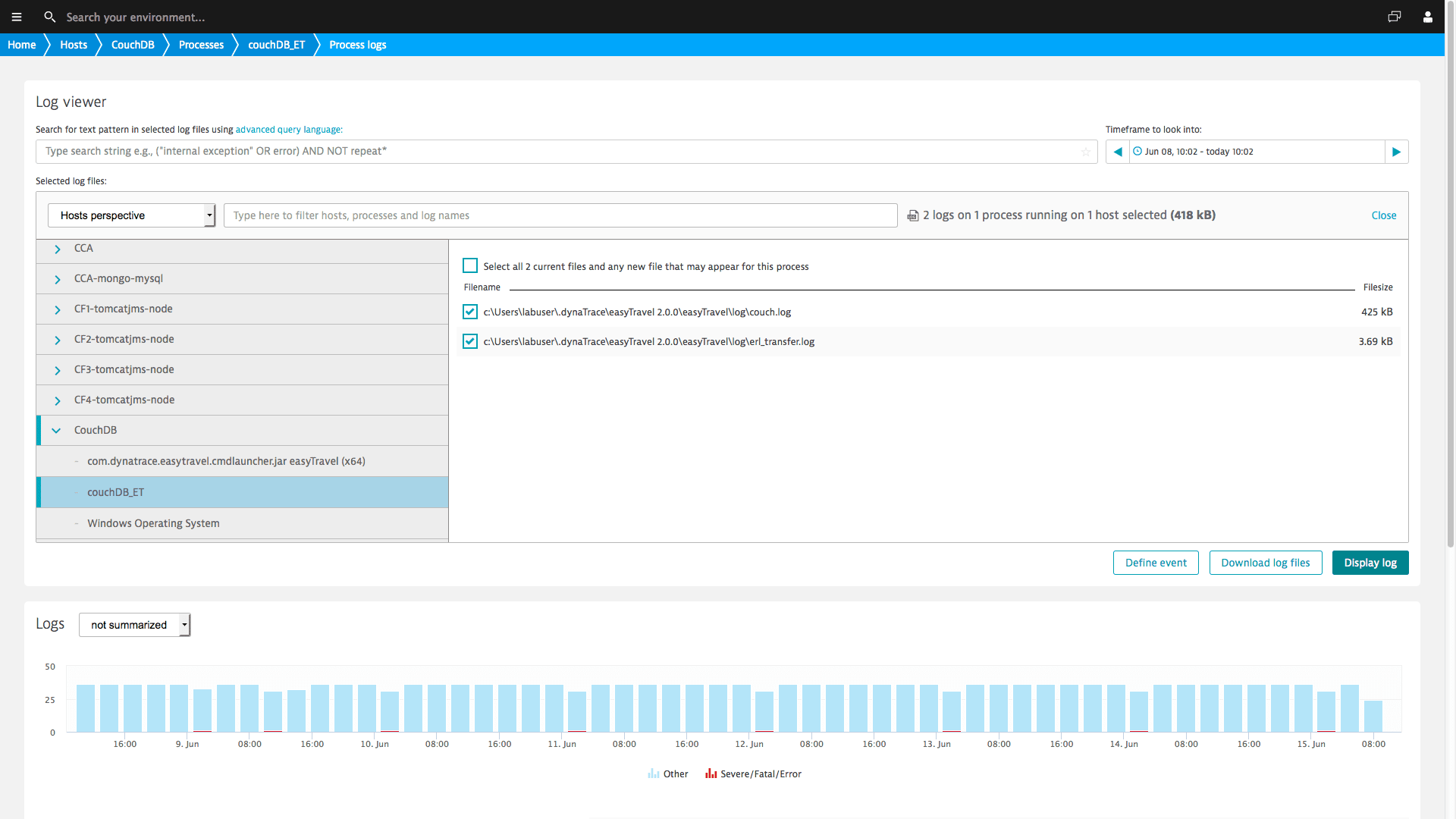 Level-up your application performance monitoring with log analytics - Start your free Dynatrace trial now
---
Just a few of our enterprise customers
Vision and
Execution leader
---
Positioned furthest in Completeness of Vision and highest for Ability to Execute: The Gartner Magic Quadrant for Application Performance Monitoring (APM).
Download the report