Infrastructure monitoring
Get real-time observability into your infrastructure.
Analyze key infrastructure health metrics in real-time. Automatically correlate performance problems with system changes. Keep enterprise infrastructure up and running whether on bare metal, VMware, OpenStack, AWS, Azure, or hybrid solutions.
Try for free
See the magic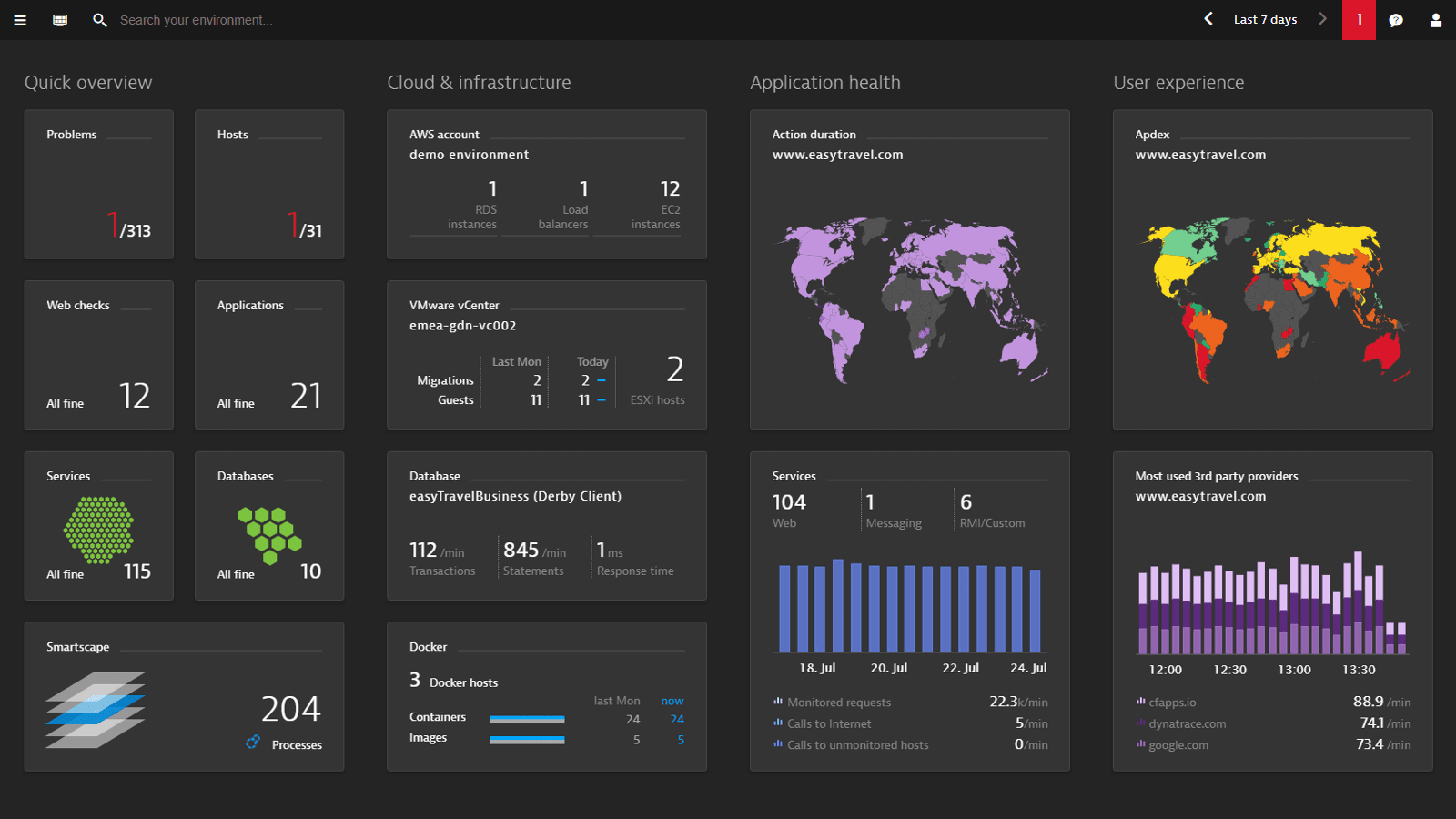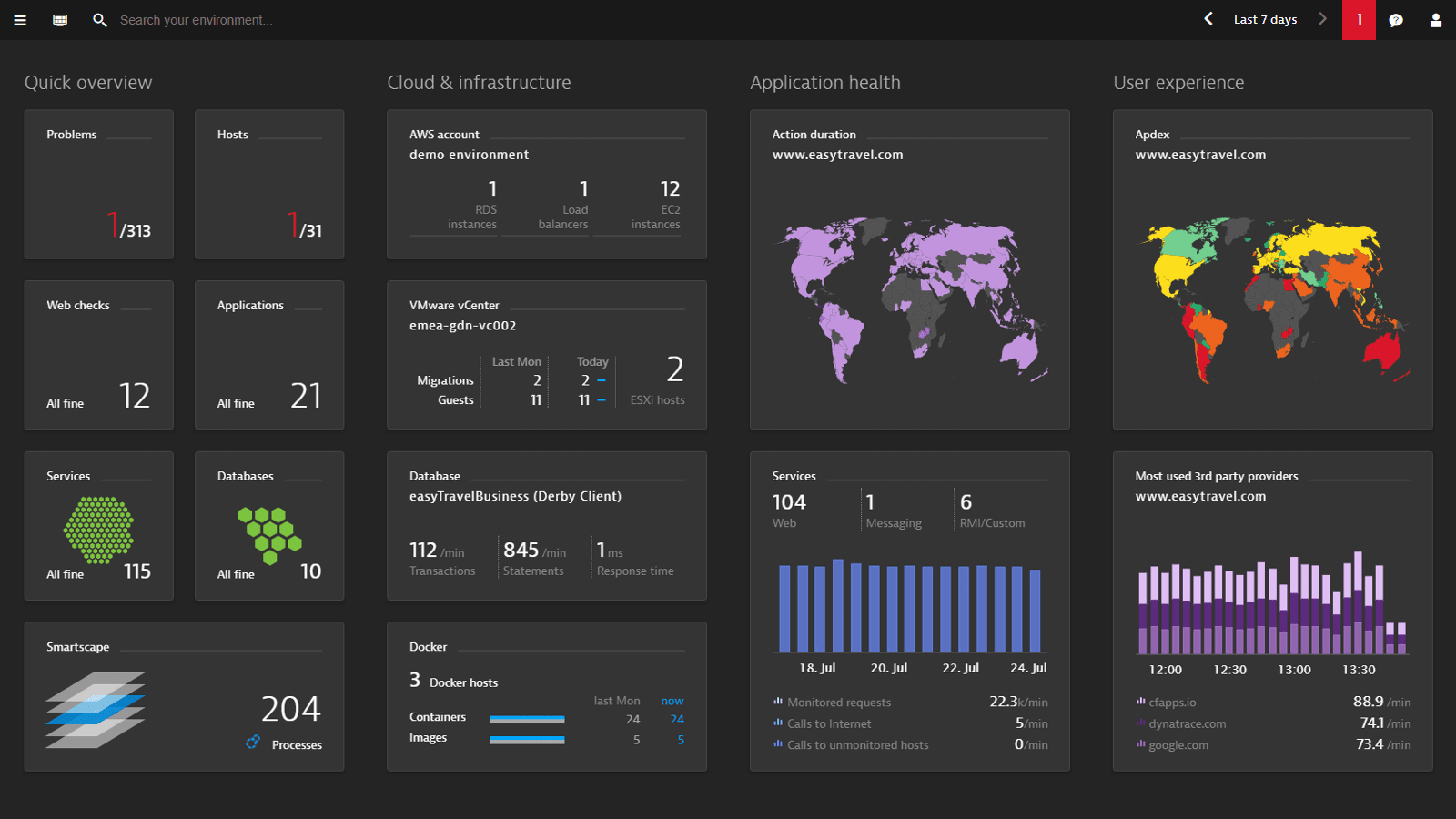 The most comprehensive set of infrastructure monitoring capabilities
---
Cut down your MTTR by 95% with artificial intelligence
---
Auto-discovery of your entire technology stack in under 5 minutes
Process-specific network metrics to ensure high-quality process communications over networks
The widest range of technology-specific process metrics out-of-the-box
Docker and OpenShift support, providing a real-time view of all the connections between containerized processes, hosts, and cloud instances
Automatic performance baselines for your AWS infrastructure components including Amazon EC2, Amazon EBS, Amazon ELB, Amazon S3, and Amazon RDS
Tailored charting and tagging capabilities on host, database and transaction level
Automatic root-cause analysis in your infrastructure and virtualization layers
Immediate access to log lines pointing to the root-cause of system health issues
Real-time infrastructure health metrics out-of-the-box
---
No manual configuration required. It just works.

"Dynatrace shows exactly how our applications function from deep within the infrastructure right out to the end user. It immediately changed our perspective on what we do."
Jim Hunter, Director of Security and Monitoring
Built-in log analytics
---
By combining excellent monitoring capabilities with outstanding log analytics, Dynatrace empowers DevOps teams to monitor and troubleshoot from one place.
Auto-detect and immediately analyze log files of important processes
Filter relevant log files by keywords and time range
Analyze single or multiple log files at once
Full stack monitoring for container and cloud environments powered by AI
---
Receive in-depth information on where and why your cloud native applications break.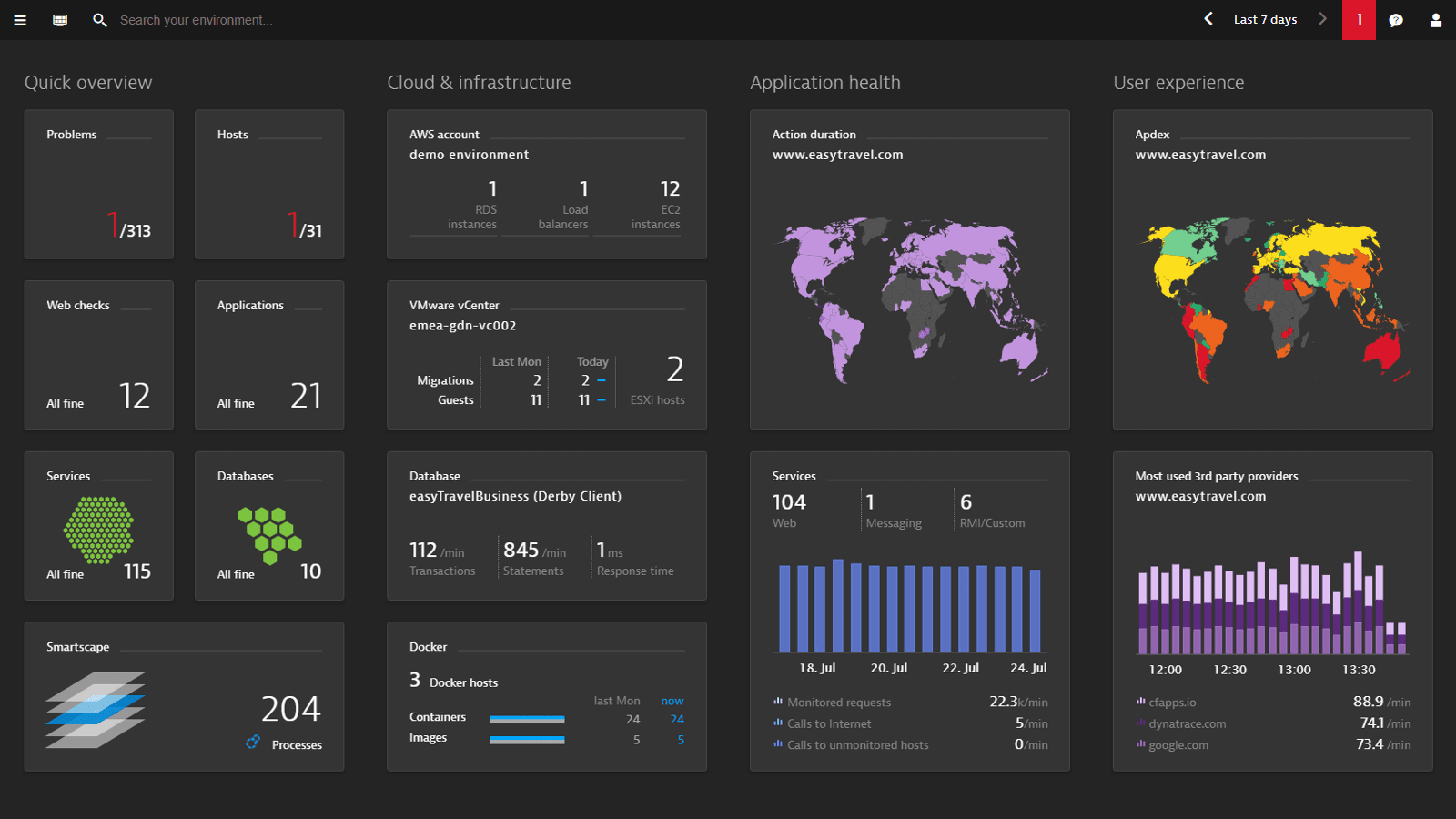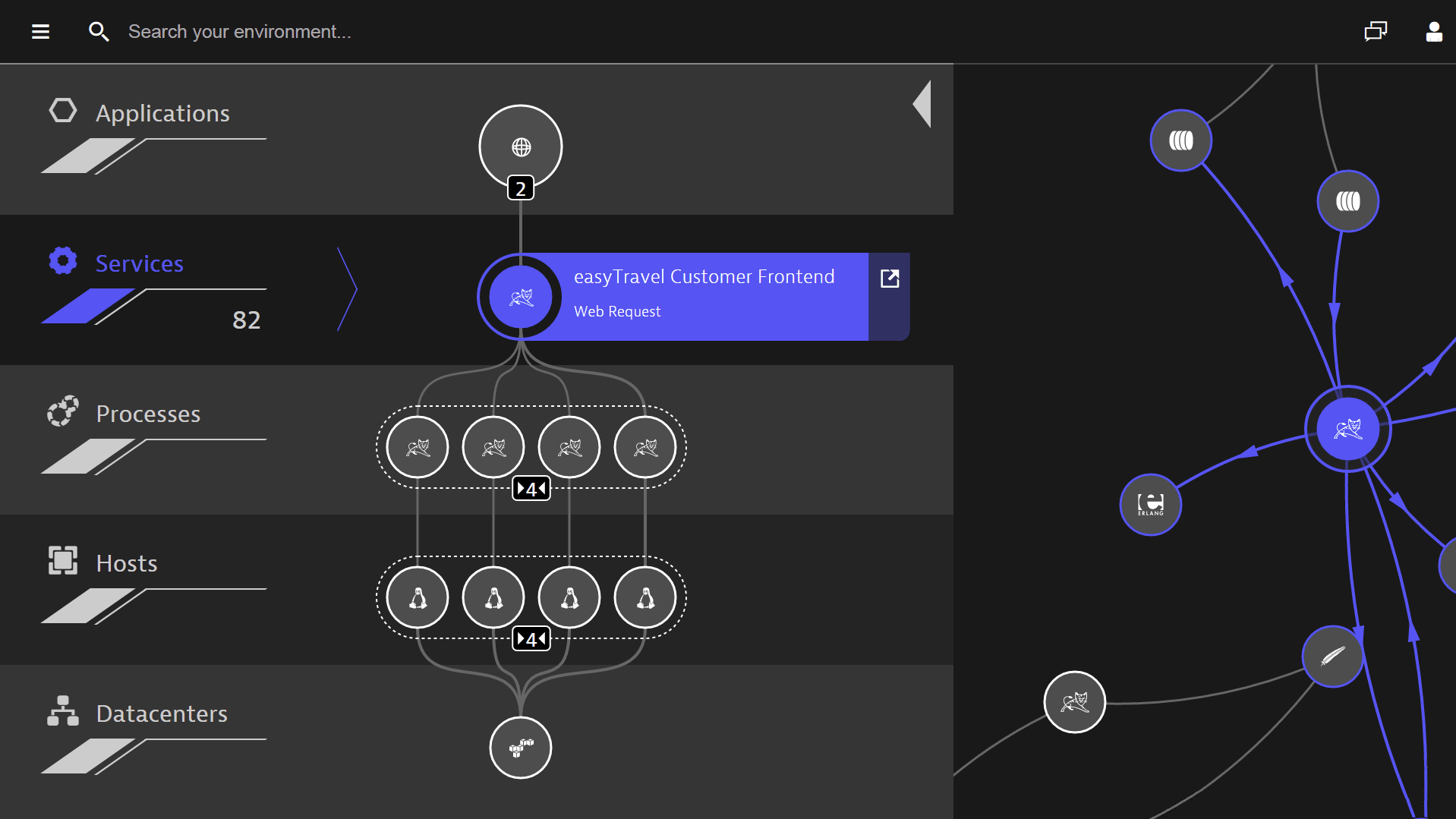 Identify infrastructure bottlenecks before they impact the user experience - start your free Dynatrace trial now
---
Just a few of our enterprise customers
Vision and
Execution leader
---
Positioned furthest in Completeness of Vision and highest for Ability to Execute: The Gartner Magic Quadrant for Application Performance Monitoring (APM).
Download the report