Cloud infrastructure monitoring
Fully automated. AI-powered. All-in-one.
Try for free
See the magic
Infrastructure is now dynamic. Traditional monitoring approaches won't work.
---
10 sec
Lifespan of a container
82
Technologies involved in a single transaction
76%
of CIOs worried that IT complexity will make it impossible to manage performance
One solution for your cloud platforms, infrastructure and more
---
Monitoring of Cloud Foundry, OpenShift, Kubernetes, Docker, AWS, Azure and VMware technologies; including purpose-built monitoring views with embedded expertise and best practice.

Learn more
Monitor cloud platforms and supporting infrastructure in context, instead of siloed views across individual technology domains requiring manual, multi-tool integration and reporting.

Learn more
Availability monitoring and root-cause analysis, instead of simple baselines and static thresholds that fail in dynamic environments.

Learn more
Unique scalability and deployment capabilities
Web-scale for 100.000+ hosts
Built cloud-native, Dynatrace is highly scalable, available, and secure.
Enterprise governance and security
Dynatrace provides secure role-based access management.
Flexible deployment options
Choose between SaaS and managed - Saas currency with on-premises data.
Way beyond just host monitoring
---
Dynatrace monitors your hosts, but it does so much more. We provide visibility across PaaS and container technologies, process detection and resource utilization, network usage and performance, log monitoring, and even third-party data and event integration.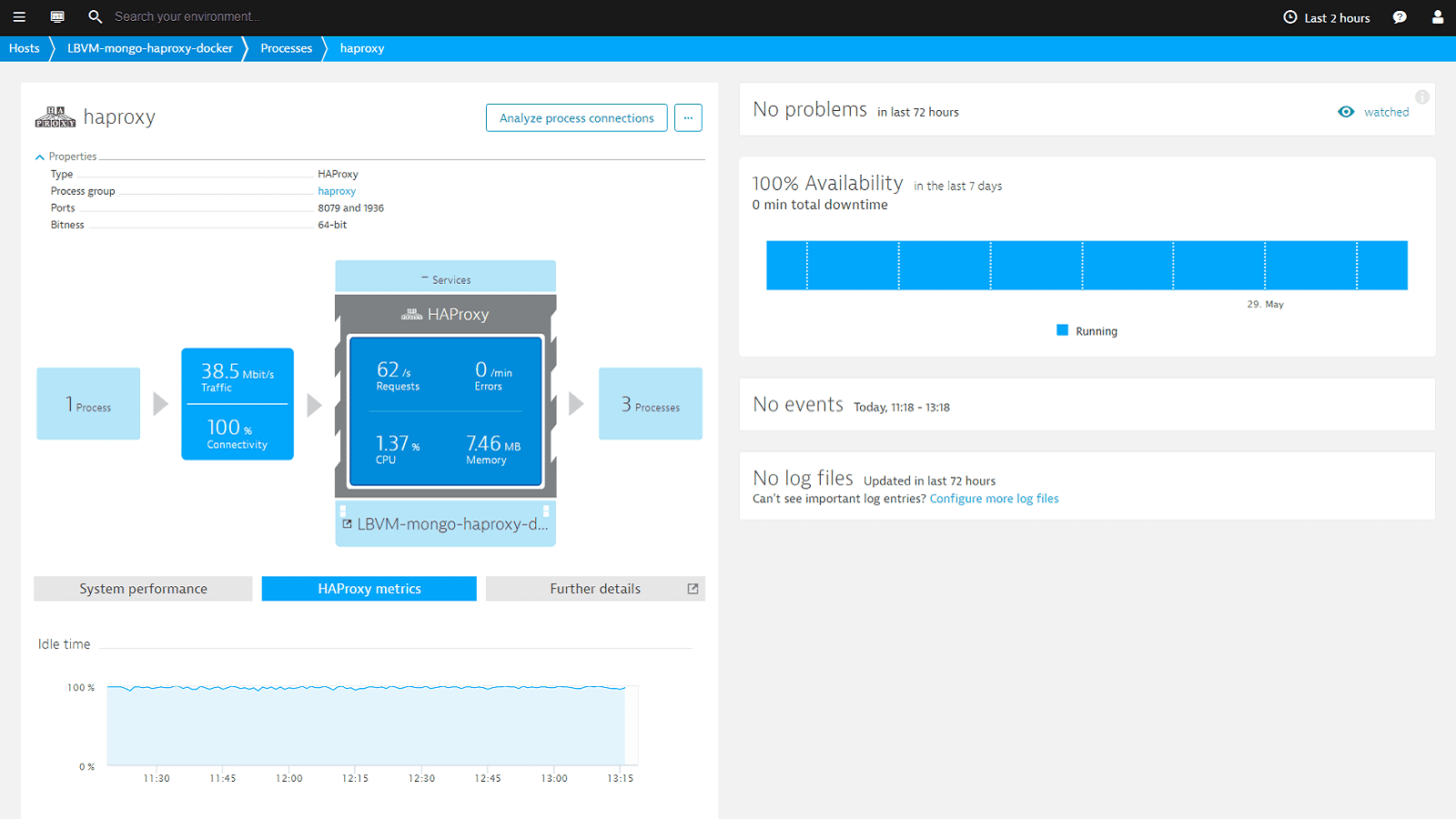 Consolidate tools with an all-in-one approach
---
Dynatrace cloud infrastructure monitoring is just one part of our full stack monitoring solution. See everything, from the application, the underlying infrastructure, and the experience of all users, all in context, automated with a single agent install.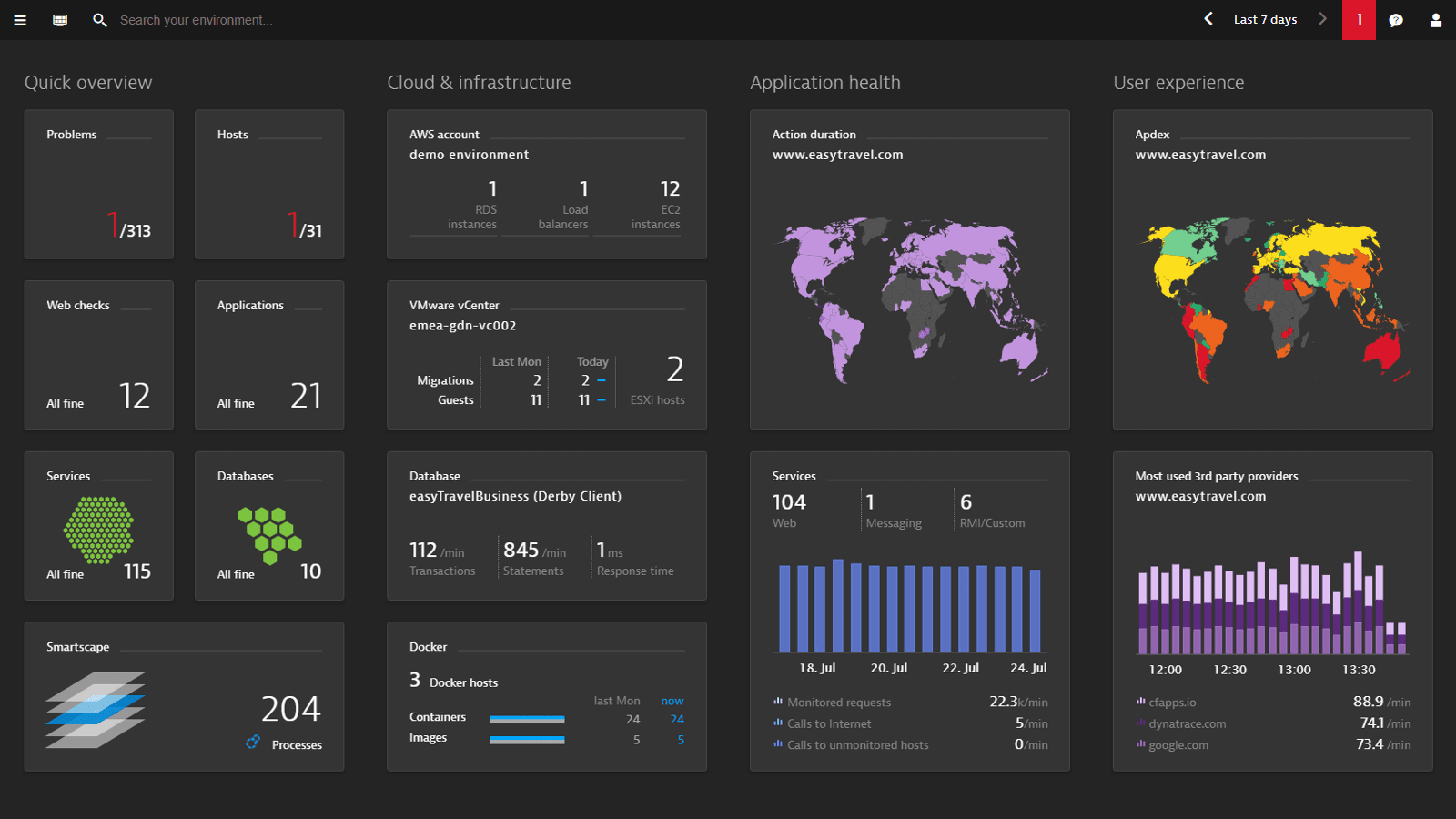 Cut down MTTI by 75% with artificial intelligence
---
Because Dynatrace understands all the relationships and dependencies that make up your application and infrastructure, our AI engine can analyze billions of dependencies to tell you exactly what happened and why, dramatically reducing mean-time-to-identify and mean-time-to-repair issues.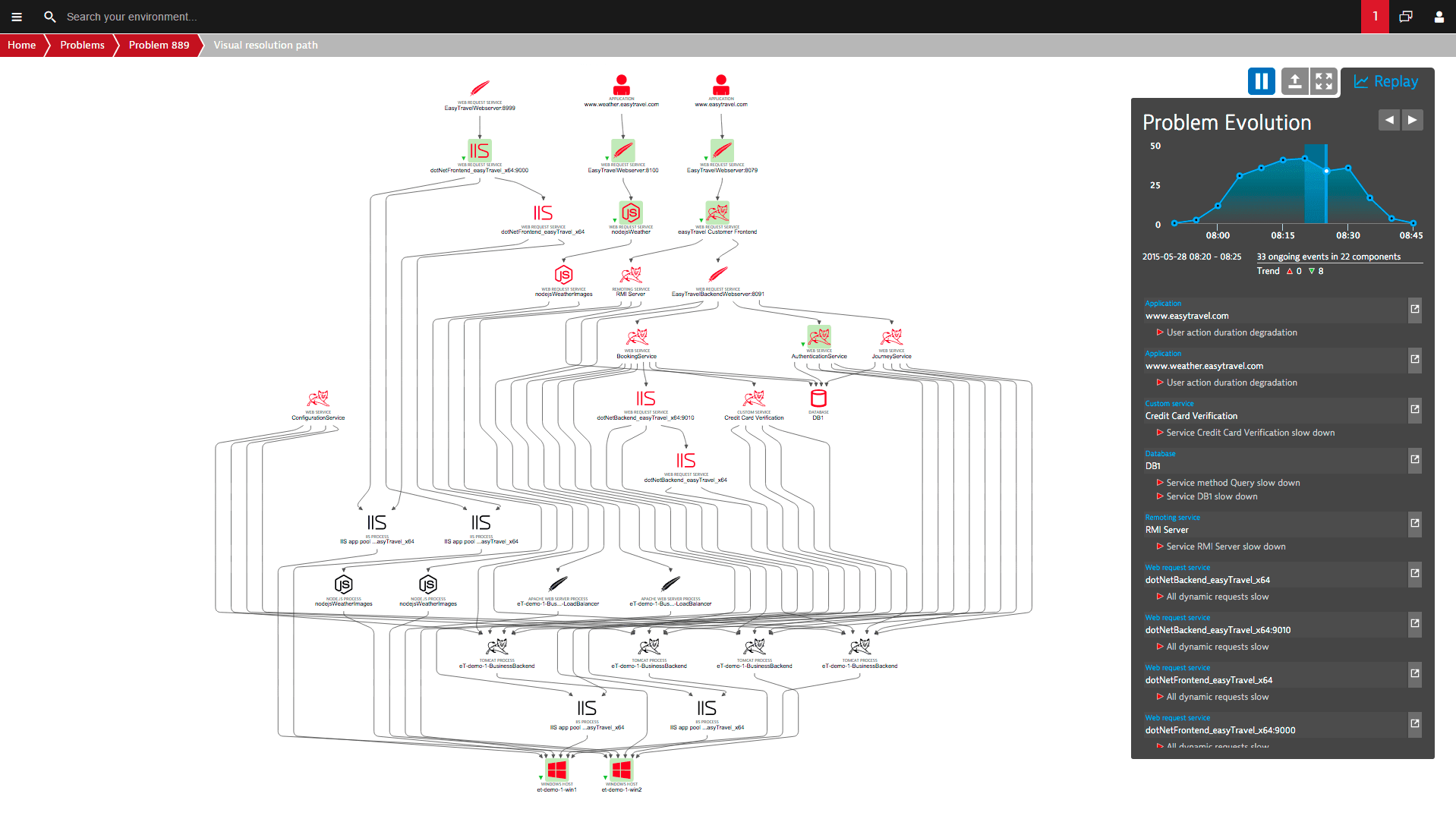 Get an accurate, up-to-date view of your environment
---
Dynatrace cloud infrastructure monitoring seamlessly extends your real-time topology model, enabling automatic and accurate updates to CMDBs such as ServiceNow and others.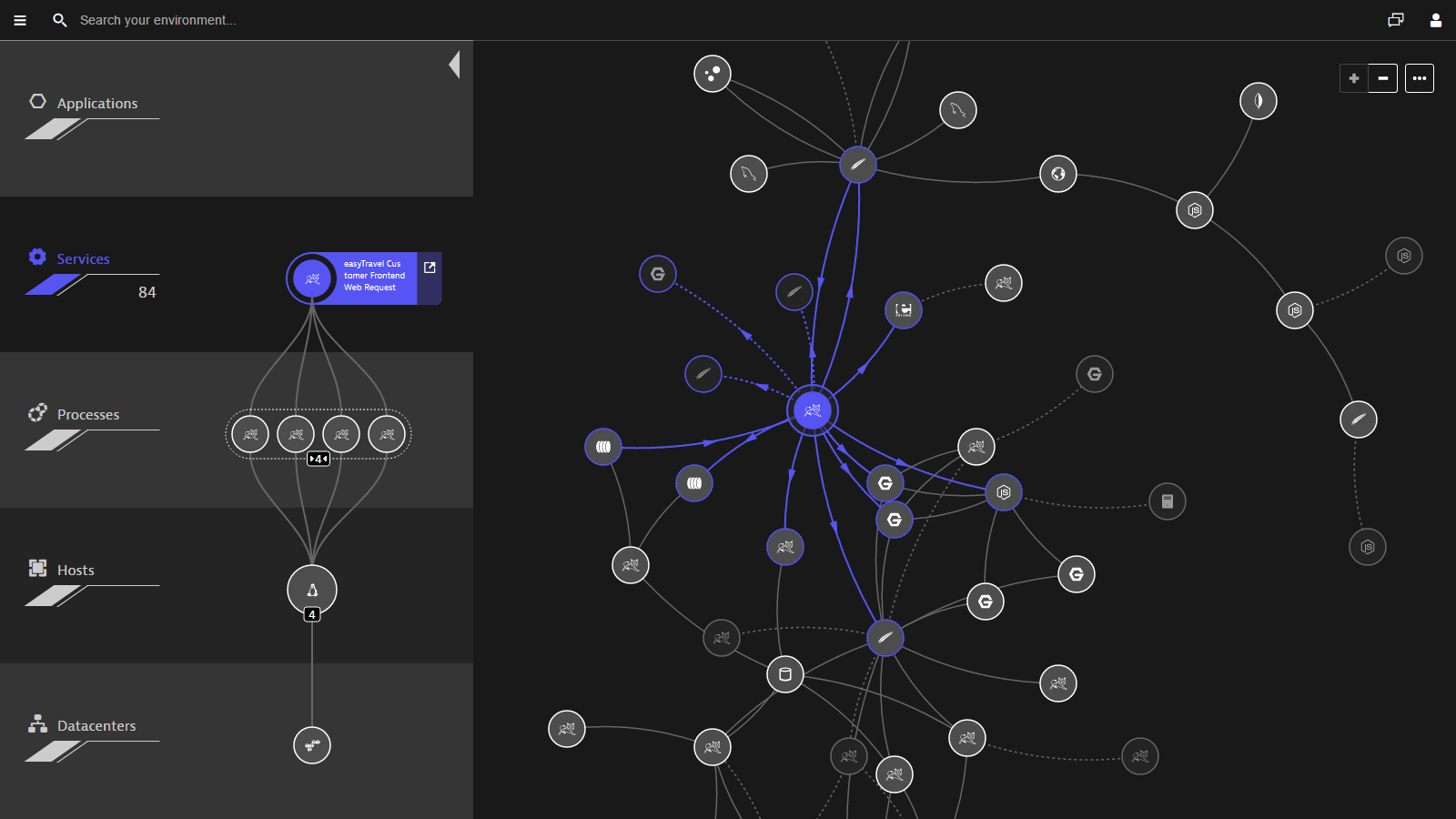 BARBRI Inc.
Monitoring a microservice and containerized environment with traditional monitoring tools is both cumbersome and ineffective. Dynatrace allows us to monitor, troubleshoot and plan our microservice and container infrastructure within a single pane of glass with an intuitive and straight forward interface that is extremely easy to implement."
Mark Kaplan, Director IT at BARBRI

Start your free trial now
---
Get ready to be amazed in 5 minutes or less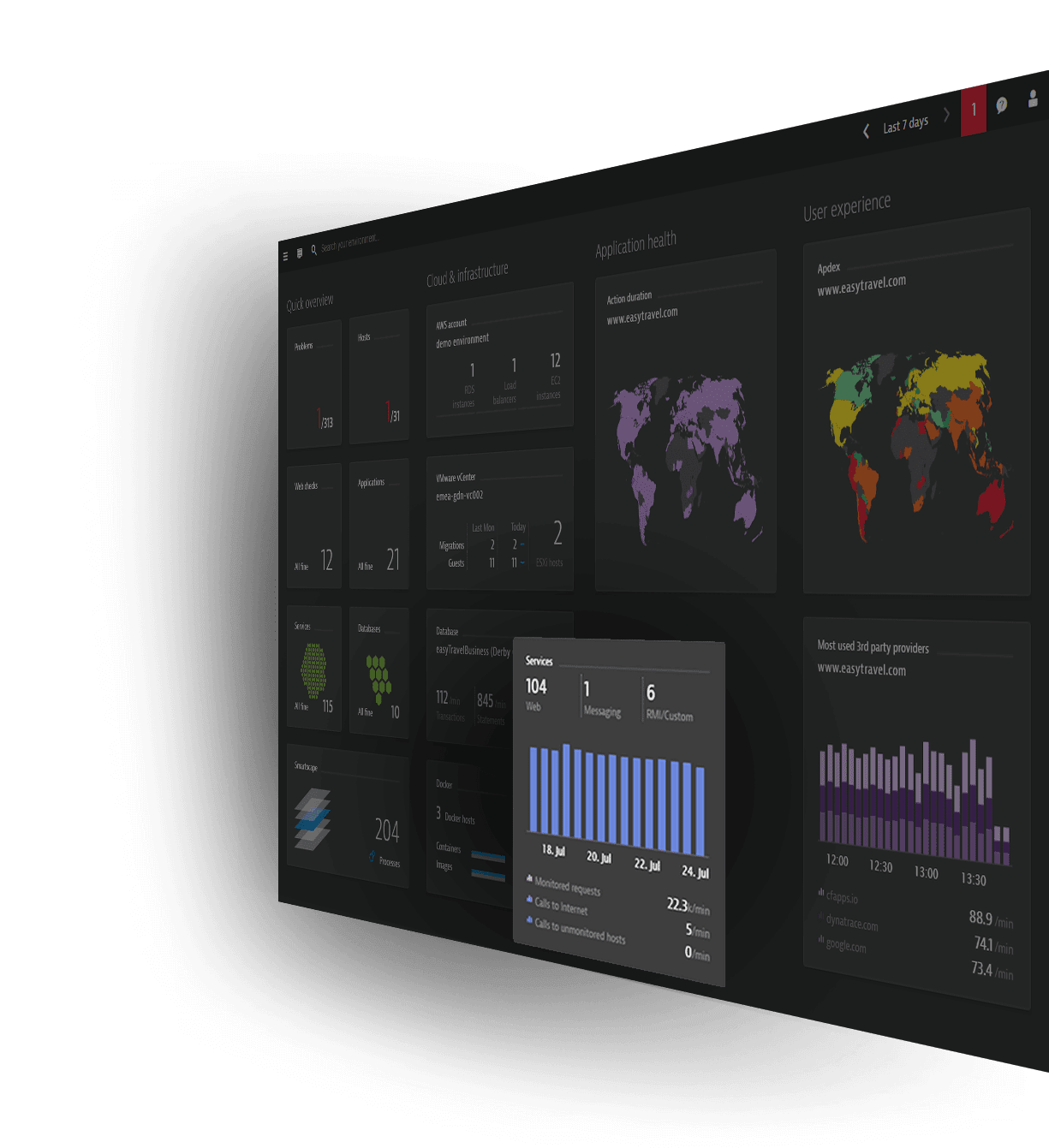 More about
cloud infrastructure monitoring
Vision and Execution leader
---
Positioned furthest in Completeness of Vision and highest for Ability to Execute: The Gartner Magic Quadrant for Application Performance Monitoring (APM).
Download the report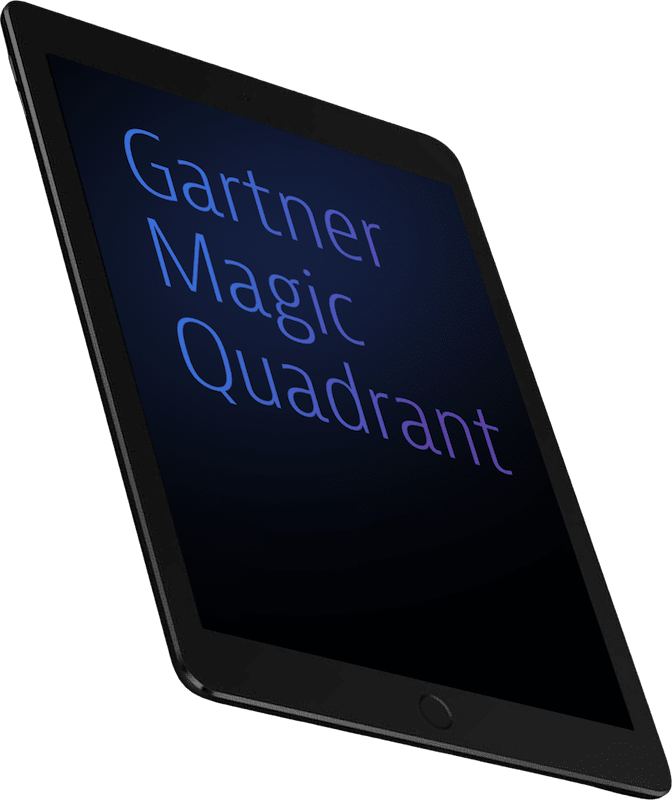 What's new
---