Cloud infrastructure monitoring
Simplified, automated cloud infrastructure monitoring. AI-powered. All-in-one.
Try for free
See the magic
One solution for your cloud platforms, infrastructure and more
---
Dynatrace Cloud Infrastructure Monitoring empowers IT to modernize and consolidate enterprise cloud monitoring with:
Way beyond just host monitoring
---
Dynatrace monitors your physical, virtual and cloud hosts, but it does so much more. We provide visibility across PaaS and container technologies like Kubernetes, OpenShift, and Cloud Foundry, process detection and resource utilization, network usage and performance, log monitoring, and even third-party data and event integration.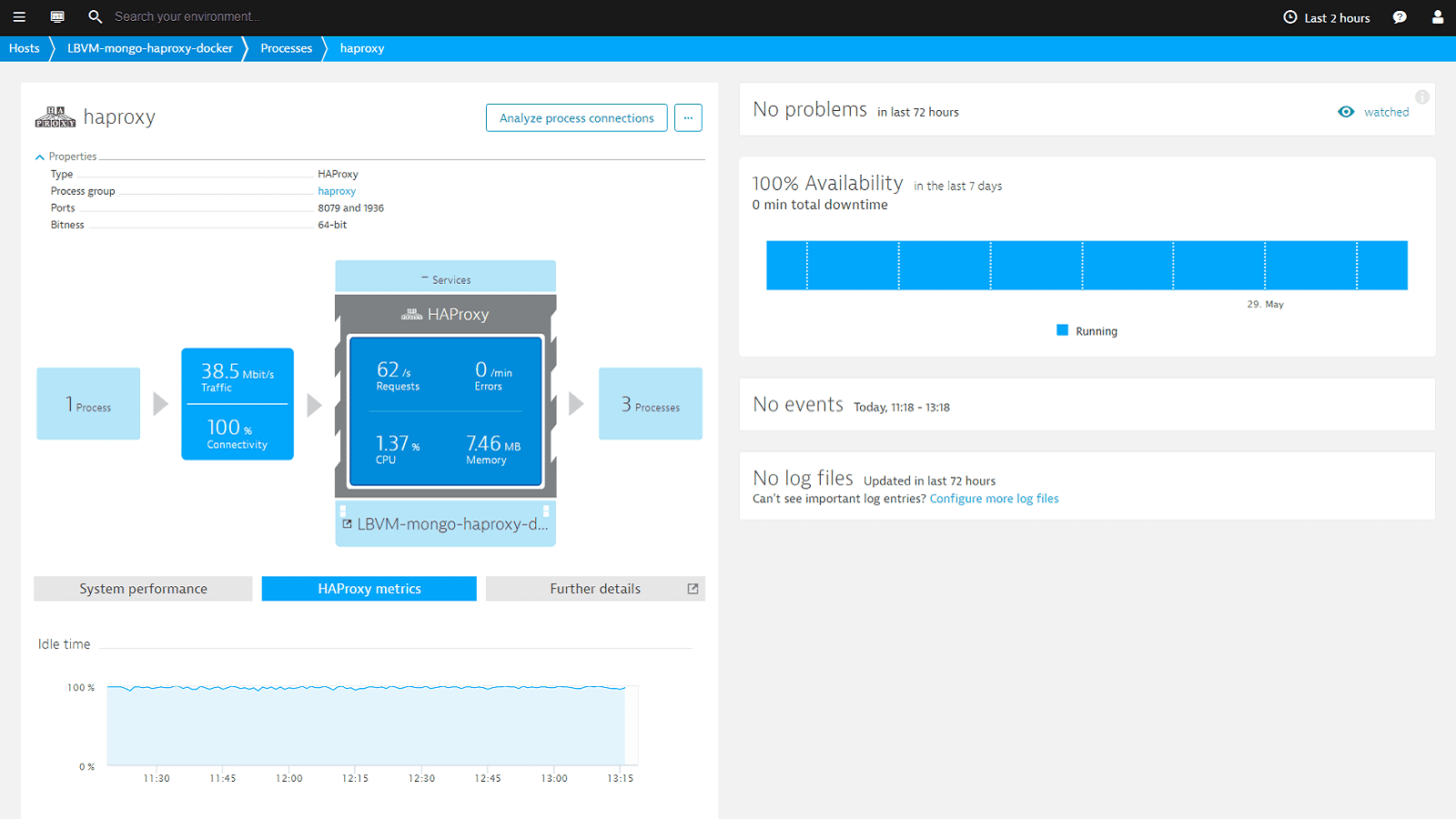 Consolidate tools with an all-in-one approach
---
Dynatrace cloud infrastructure monitoring is just one part of our full stack monitoring solution. See everything, from the application, the underlying infrastructure, and the experience of all users, all in context, automated with a single agent install.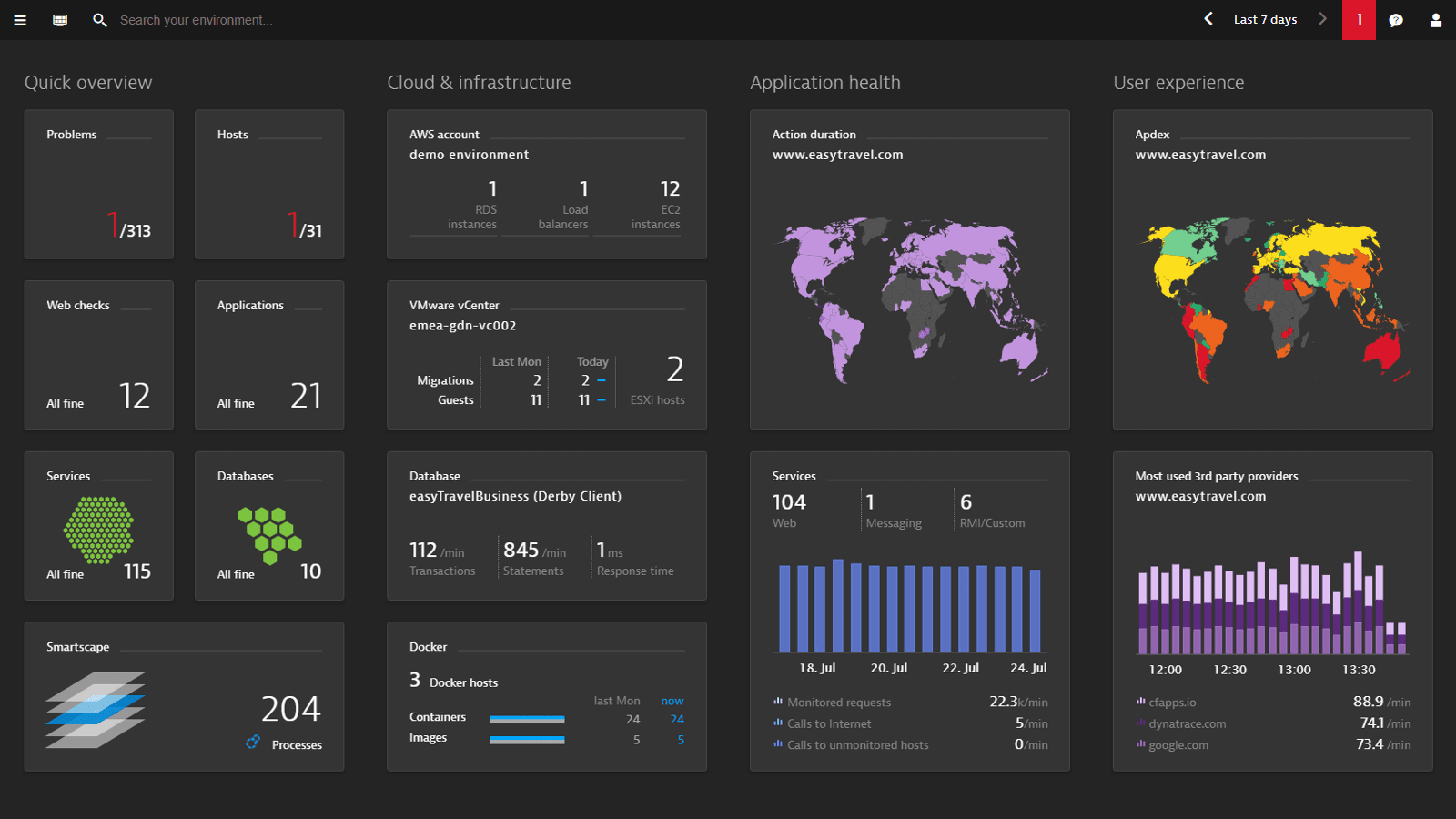 Cut down MTTI by 75% with artificial intelligence
---
Because Dynatrace understands all the relationships and dependencies that make up your application and infrastructure, our AI engine can analyze billions of dependencies to tell you exactly what happened and why, dramatically reducing mean-time-to-identify and mean-time-to-repair issues.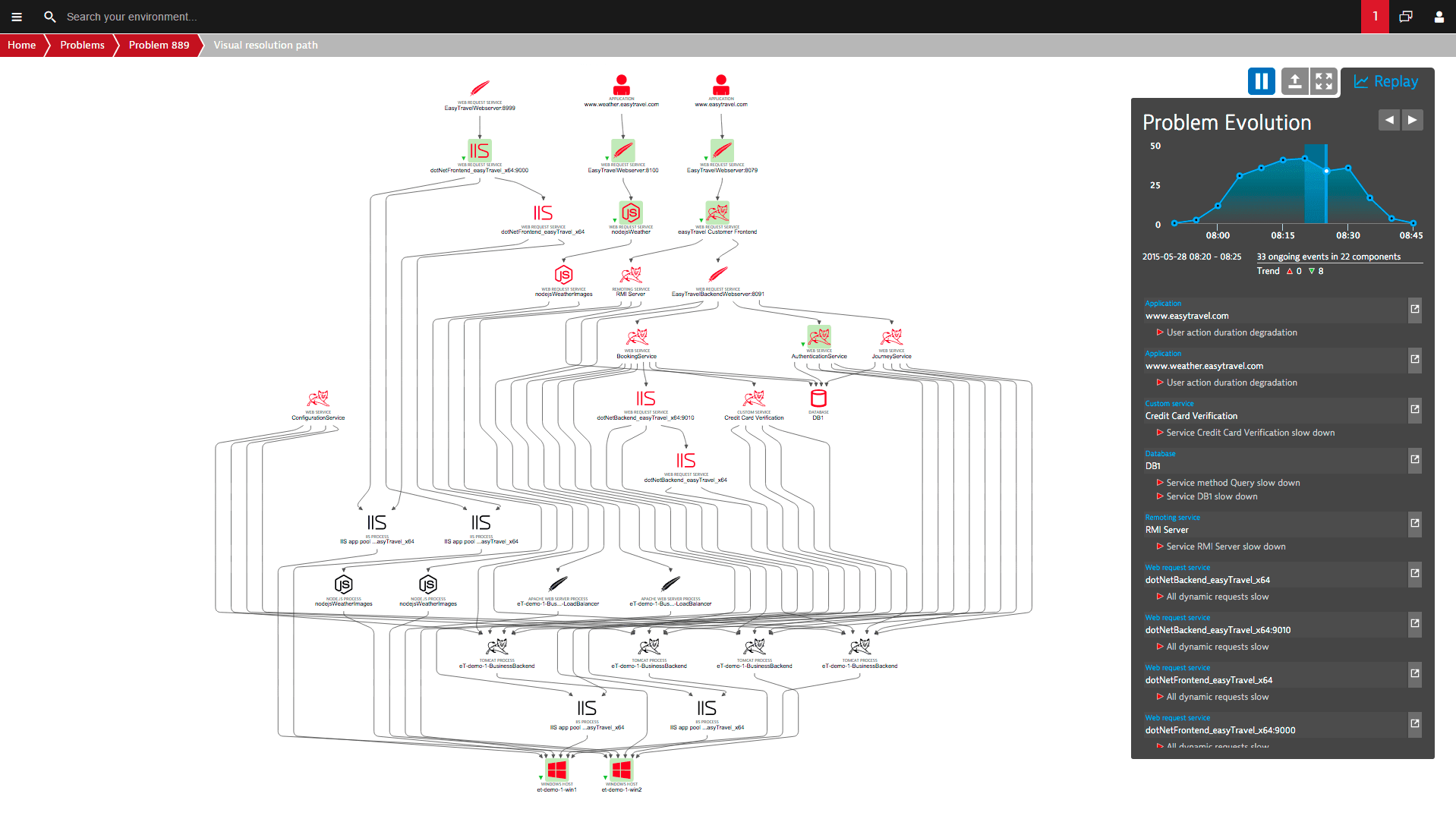 Simple, direct integration with ITSM systems
---
Dynatrace cloud infrastructure monitoring seamlessly integrates with ITSM solutions like ServiceNow for real-time CMDB accuracy and streamlined incident management.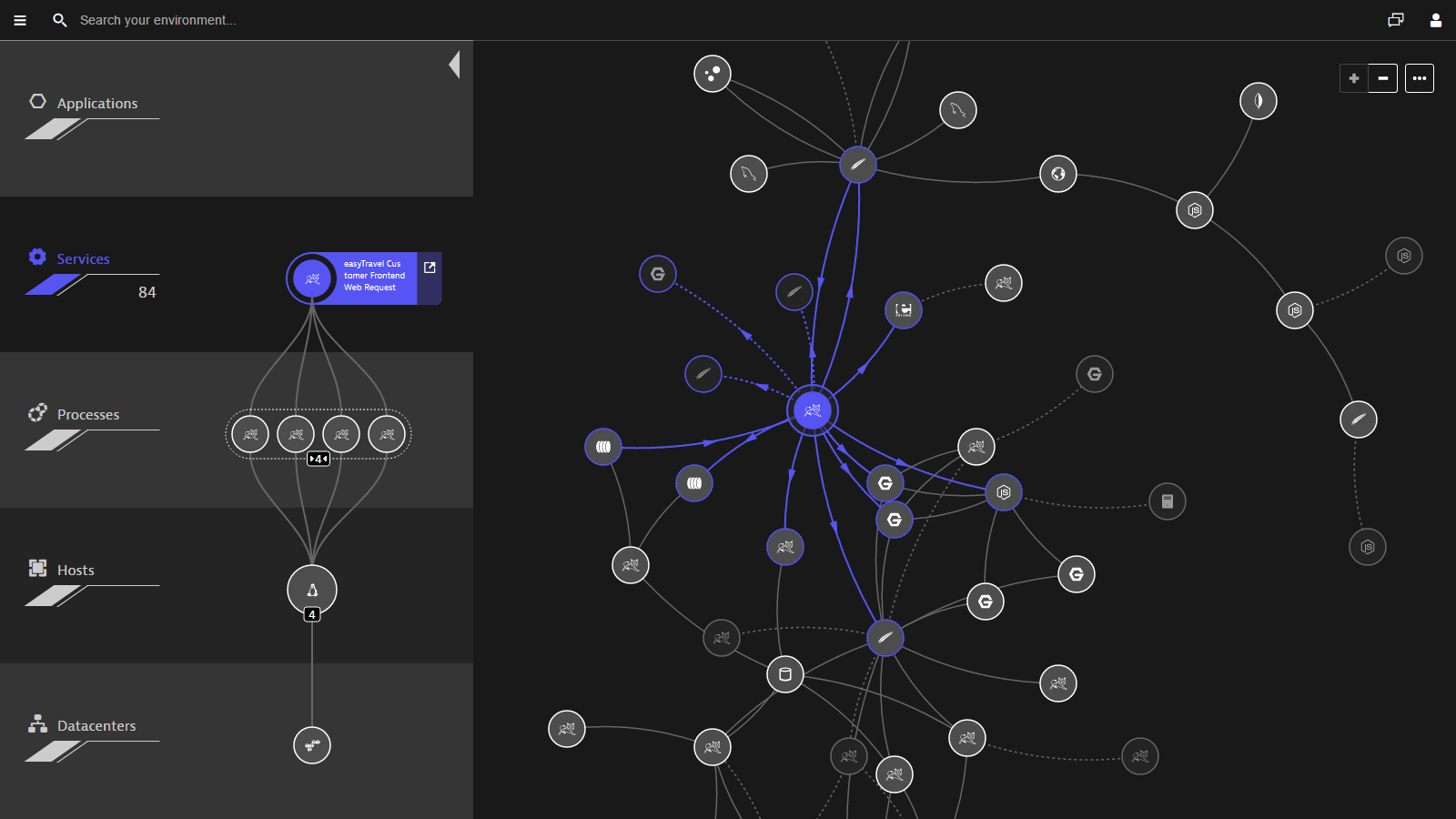 Docebo
As Docebo moved to the cloud, we quickly discovered that traditional infrastructure monitoring tools weren't able to handle the scale or dynamic nature of the cloud. Dynatrace changed the way we monitor our applications and infrastructure. We've been able to consolidate tools and get a unified view of our environment that is always up-to-date and provides valuable, real-time insights."
Andrea Spoldi, Infrastructure Architect, Docebo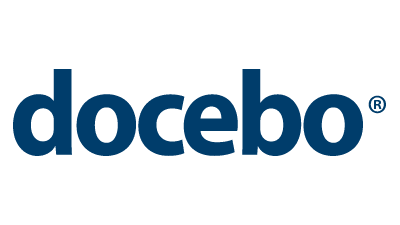 Unique scalability and deployment capabilities
Web-scale for 100.000+ hosts
Built cloud-native, Dynatrace is highly scalable, available, and secure.
Enterprise governance and security
Dynatrace provides secure role-based access management.
Flexible deployment options
Choose between SaaS and managed - SaaS currency with on-premises data.
Start your free trial now
---
Get ready to be amazed in 5 minutes or less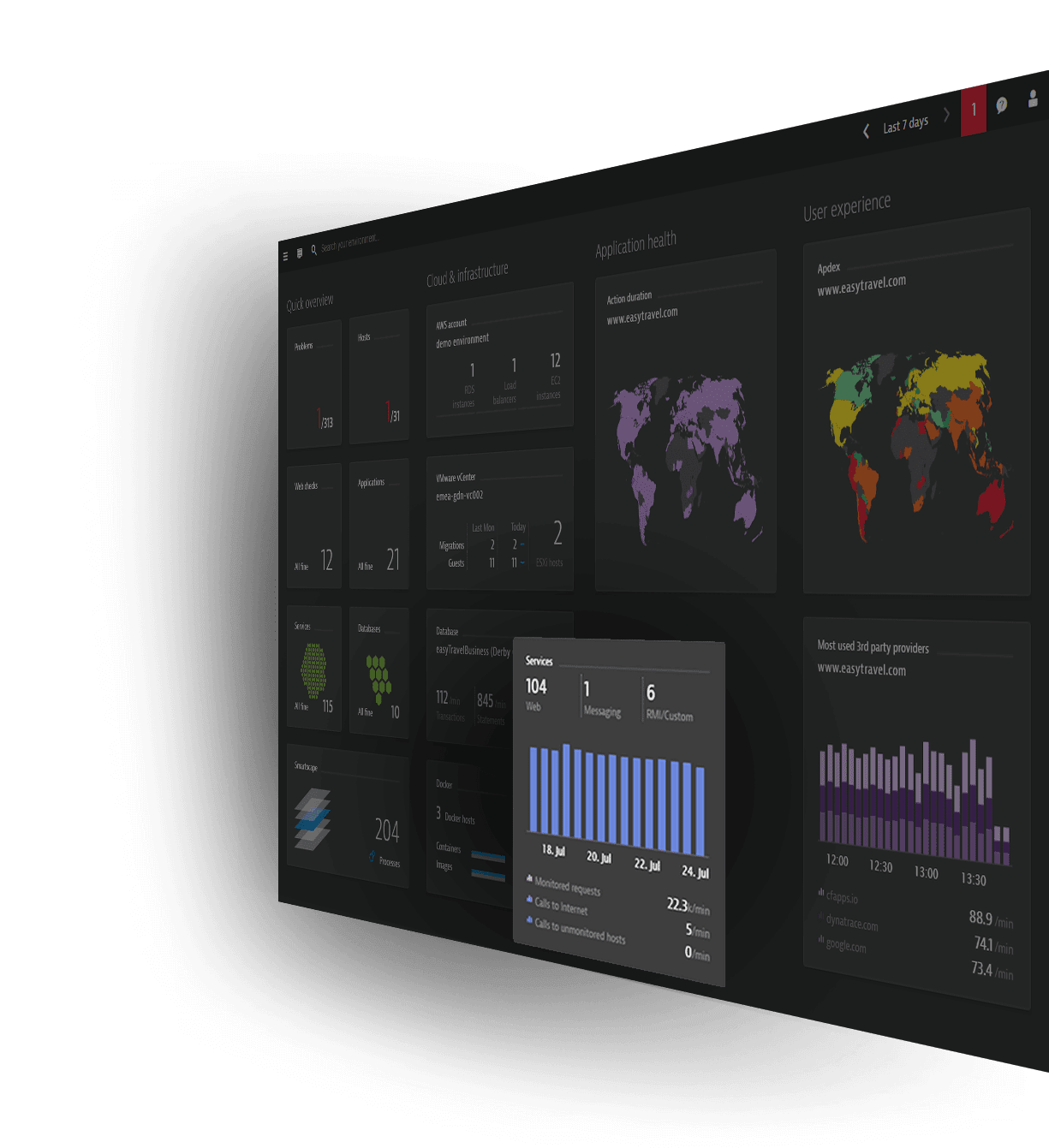 More about
cloud infrastructure monitoring
What's new
---