Facing ever-increasing customer demand, Tractor Supply Co. turned to multicloud observability to improve its cloud performance.
Managing cloud performance is increasingly challenging for organizations that spread workloads across a greater variety of platforms. Multicloud observability has become an essential part of their management toolkit.
According to the Dynatrace "2022 Global CIO Report," 79% of large organizations use multicloud infrastructure. And according to recent data from Enterprise Strategy Group, 59% of survey respondents indicated spending on public cloud applications would increase in 2023. Moreover, organizations have to balance maintaining security, retaining cloud management expertise, and managing infrastructure performance.
Rural lifestyle retail giant Tractor Supply Co. confronted these issues as it embarked on a digital transformation initiative that involved migrating much of its application portfolio to a public cloud platform, while some applications remained on its private cloud.
Kiran Bollampally, site reliability and digital analytics lead for ecommerce at Tractor Supply Co., discussed the 85-year-old retailer's cloud migration journey and the importance of multicloud observability at Dynatrace Perform 2023.
The need for transaction speed in the face of increasing digital customer demand
According to Bollampally, the company's on-premises infrastructure couldn't support the consolidated reporting it needed while responding to customers' increasing demand for online shopping.
"Over the last few years, the priorities have shifted with the ways consumers are shopping," he said. "We need to scale faster with shorter deployment times. We also couldn't compromise on performance and availability."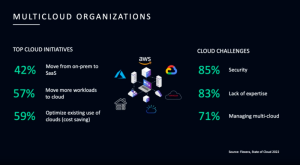 Three years ago, Tractor Supply Co. shifted most of its ecommerce and enterprise analytics workloads to Kubernetes-managed software containers running in Microsoft Azure. The goal was to gain better insight into customers' shopping preferences, enable deeper personalization, and drive enterprise-wide analytics. The company made these changes to support its ONETractor strategy, which seeks to deliver personalized, convenient shopping experiences anytime, anywhere.
Taking a huge leap for significant security improvements
The cloud migration was a huge leap that brought a lot of complexity. But "the benefits are definitely worth the effort, provided you do it in a strategic way," Bollampally said. That includes baking a multicloud observability strategy into the plan from the beginning.
Dynatrace OneAgent was a key part of the project. For each on-premises application, Tractor Supply Co. had to decide whether to re-host, re-platform, refactor, re-purchase, retire, or retain that asset. Each application requires different levels of effort. These range from the simple lift-and-shift re-hosting approach to the significant architectural changes involved in refactoring.
Further, Tractor Supply's transition to Kubernetes introduced many new processes—particularly regarding security. Having an observability platform that provides real-time visibility became key.
"Dynatrace played a key role in helping us [decide] which strategy we needed to take to ensure that transition is seamless," Bollampally said.
With Dynatrace deep cluster monitoring, "we were able to do upfront detection of security processes consuming higher CPU time on the cluster," Bollampally said. "At one point, we saw a process that was causing a lot of CPU contention. Dynatrace helped identify it so we could solve the problem with zero downtime."
Uninterrupted testing and multicloud observability
Cluster monitoring also helped the company avoid performance issues during the A/B testing it conducted to evaluate the user experience. Such testing is critical to identifying customer shopping patterns that inform decisions about application design and user experience. But it also introduces processing overhead that can drag down performance.
"The key metrics we were able to gather from Dynatrace helped us complete the testing with zero downtime," Bollampally said.
Further, as Tractor Supply Co. transitioned from a homegrown distributed database management system based on Apache Zookeeper and Apache Kafka to a commercial solution based on the high-speed Redis database, cache, and message broker, Dynatrace multicloud observability helped the company understand database performance deviations.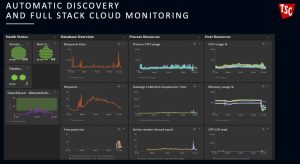 "Caching's one of the key components of any commerce application," as it has a major impact on performance, Bollampally said. "We set up Dynatrace dashboards to help us see the response times of the database and the orders being placed on a day-to-day basis. If there is any deviation from the norm, we can be very proactive about it."
Dashboards are now a central tool executives use to enable instant decision making.
Take your cloud journey to the next level
Dynatrace has worked closely with the major public cloud providers to understand each platform's nuances and create unified multicloud observability, said Michal Nalezinski, a senior product manager at Dynatrace.
"We monitor all services that produce metrics in the top three clouds," he said. "We can analyze the data from those services in context."
Users get a preselected set of metrics, so they aren't overwhelmed with notices and alerts. But "we're flexible and allow customers to adjust the metrics they want," Nalezinski said. "Within a couple of minutes of connecting from the cloud to Dynatrace, you can have meaningful alerting and reassurance that your cloud environment is running problem-free."
For more information on the importance of multicloud observability, view the on-demand session, "Innovate faster with multicloud observability."