PTC System Monitor (PSM) reached the end of support back on March 31, 2021, and with PSM no longer included for new Windchill and ThingWorx releases, it is a perfect time to get started with Dynatrace.
This blog will run through everything you need to know about the Dynatrace/PTC partnership and how Dynatrace can provide more visibility into your PTC environment.
Dynatrace named the recommended PTC solution
PTC performed a business and technical evaluation of market leaders and selected the Dynatrace platform as the recommended solution for Windchill Product Lifecycle Management (PLM) and ThingWorx customers. As a result, we have expanded our support and released a starter set for Windchill which was developed with PTC, partners, and current customers to help users accelerate their performance insights.
As a PTC system administrator, you may be performing manual health checks of your PTC environment on a daily, weekly, or monthly basis. Are there any issues with your background queues? What about workflow performance? Are all your remote file servers available? The Dynatrace Software Intelligence Platform provides you with all these answers and much more.
Below we dive into the detail of what Dynatrace provides within the platform and if you have any questions, you can contact a member of our PTC team.
Monitoring queues
Within the pre-packaged starter set for Windchill, all background queue metrics familiar to PTC administrators are automatically included. A common question we hear often is, "How do we work out how many total entries or waiting for ready entries there are?" With Dynatrace OneAgent, gathering Windchill metrics is done in just a few clicks.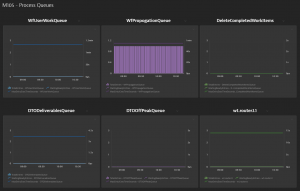 Once our OneAgent is installed, the prepackaged starter set on our GitHub page contains everything you need to get started, including an automated utility tool to deploy all of the assets in seconds. For any assistance with deployment, please reach out to the PTC team.
Remote file server availability
Tracking the availability of remote file servers is one of the most critical jobs as a PTC administrator – many currently do this as a manual task, downloading a file from each node. This isn't the most optimal way to operate and is, in fact, a struggle one of our customers encountered and addressed with Dynatrace Synthetic.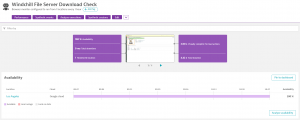 Dynatrace Synthetic allows you to automate the task of checking the availability of each remote file server and receive an alert when a location is unavailable. Automating this task removes manual instrumentation and frees up more time for your teams, which can be better spent on innovation and business-focused projects.
Cloud and new stack
Many PTC customers are moving to the cloud or exploring new stack technologies, such as Kubernetes and containers, but complexity issues are a common problem. To overcome these challenges, the Dynatrace platform delivers the deepest and broadest multicloud observability, covering apps, infrastructure, and user experience. Dynatrace combines best-in-class observability with advanced, causal AIOps to deliver performance and security insights. Dynatrace is also the only Kubernetes monitoring solution that provides full-stack observability without changing code, container images, or deployments.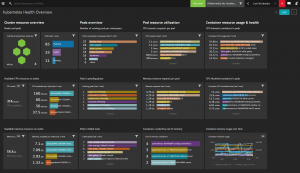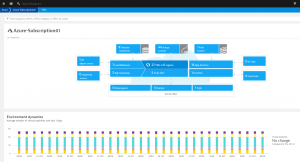 Davis AI and automation
Gone are the days of manually analyzing dashboards in PSM, or not being able to pinpoint the impact/root cause of an issue. Davis, the AI engine at the core of the Dynatrace platform, can process and analyze trillions of dependencies in real-time and deliver precise answers with root-cause determination, prioritized by context and business impact. This enables your teams to spend less time troubleshooting, and more time innovating and focusing on achieving transformative business outcomes.
We had a PTC customer experiencing months-long performance issues affecting their end-users. After deploying Dynatrace, Davis immediately found the impact and root cause of the issue and they were able to send the details to the PTC support team to resolve.
The Dynatrace OneAgent provides effortless deployment, automatically discovers and maps all your applications and infrastructure, as well as dependencies across multicloud environments, without the need to configure or script or know which apps are running. With all this data, OneAgent provides instant answers with precise causation for dynamic architectures.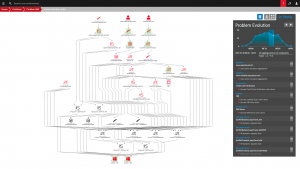 Getting started with Dynatrace
We have only scratched the surface of the value Dynatrace can bring to your PTC environment in this blog, but if you would like to hear more about how we can help you and your business, please reach out to our team via email to discuss further.