Digital business
Tie full-stack monitoring data to business metrics and get real-time business insights and precise answers about conversion, revenue impact, release validation, customer segmentation, and more. Gain real-time visibility into business KPIs, enable more efficient IT and business collaboration, and deliver better digital business outcomes across all your channels.
Get complete context with full-stack data automatically connected with business KPIs
---
Eliminate the manual work of tying together application performance and user experience data to business KPI's with automatic tracing, segmentation, and data extraction from business transactions for better business insights and results.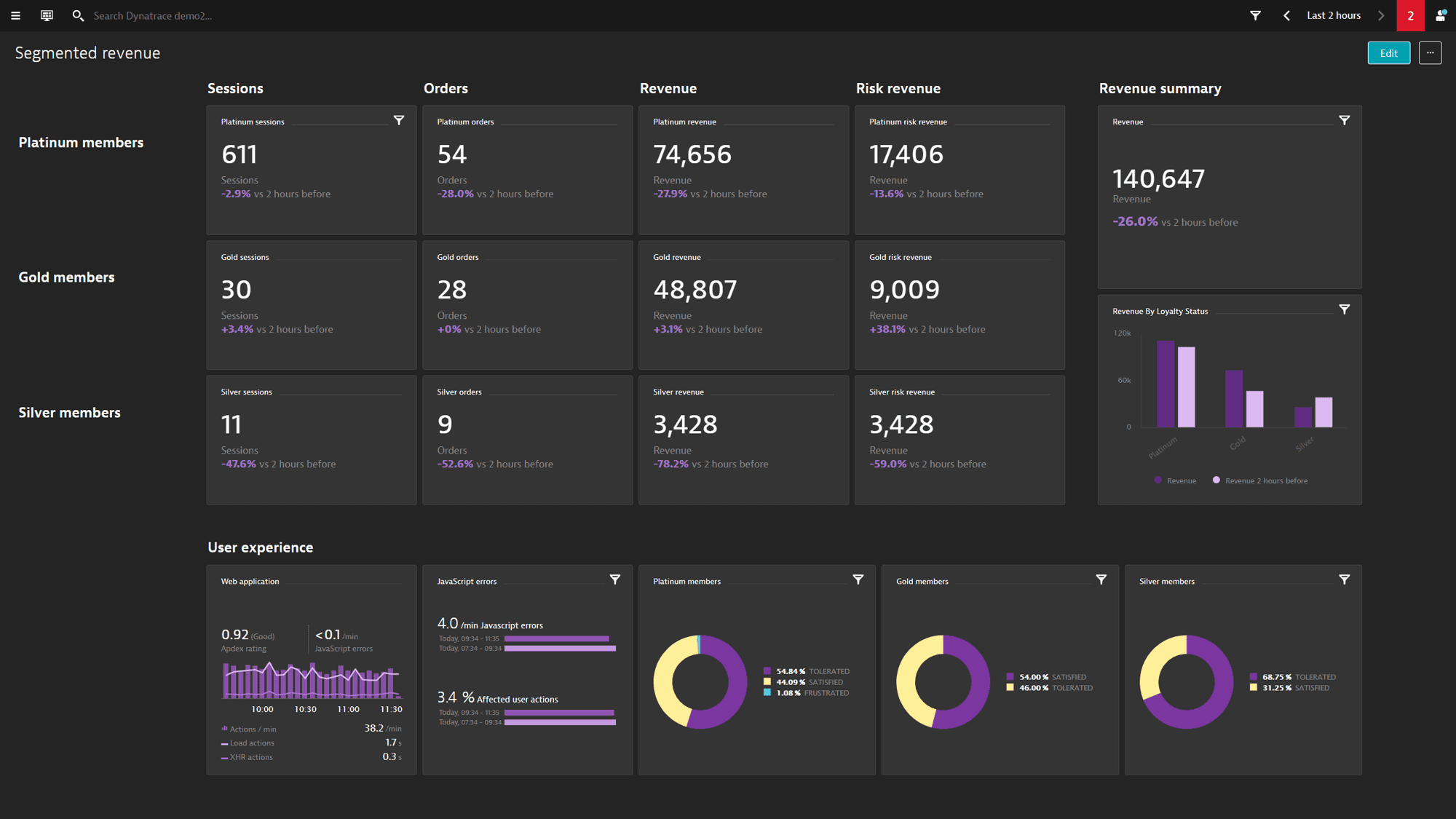 Prioritize improvements based on business impact
---
Stop wasting time guessing which optimization efforts are delivering business results with AI-assisted analysis, exploration, and querying of data to get insights on what is driving the greatest business impact, personalized for your industry and business goals.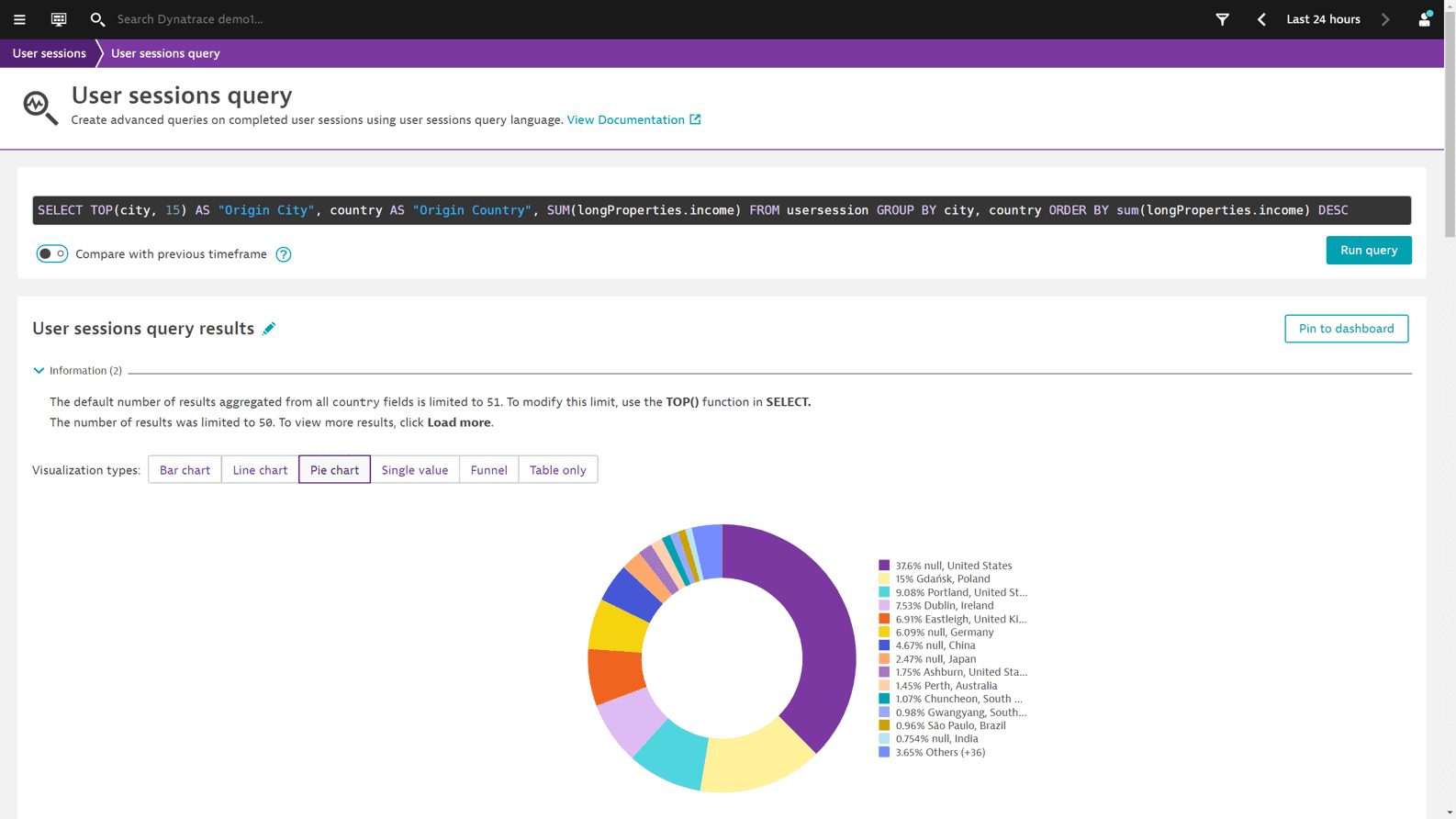 Minimize abandonment and optimize conversions
---
Proactively optimize the user experience across business milestones and conversion steps to pinpoint where in the user journey you can efficiently improve business outcomes, and drill all the way down to the specific performance by geography, product, customer segment, and more.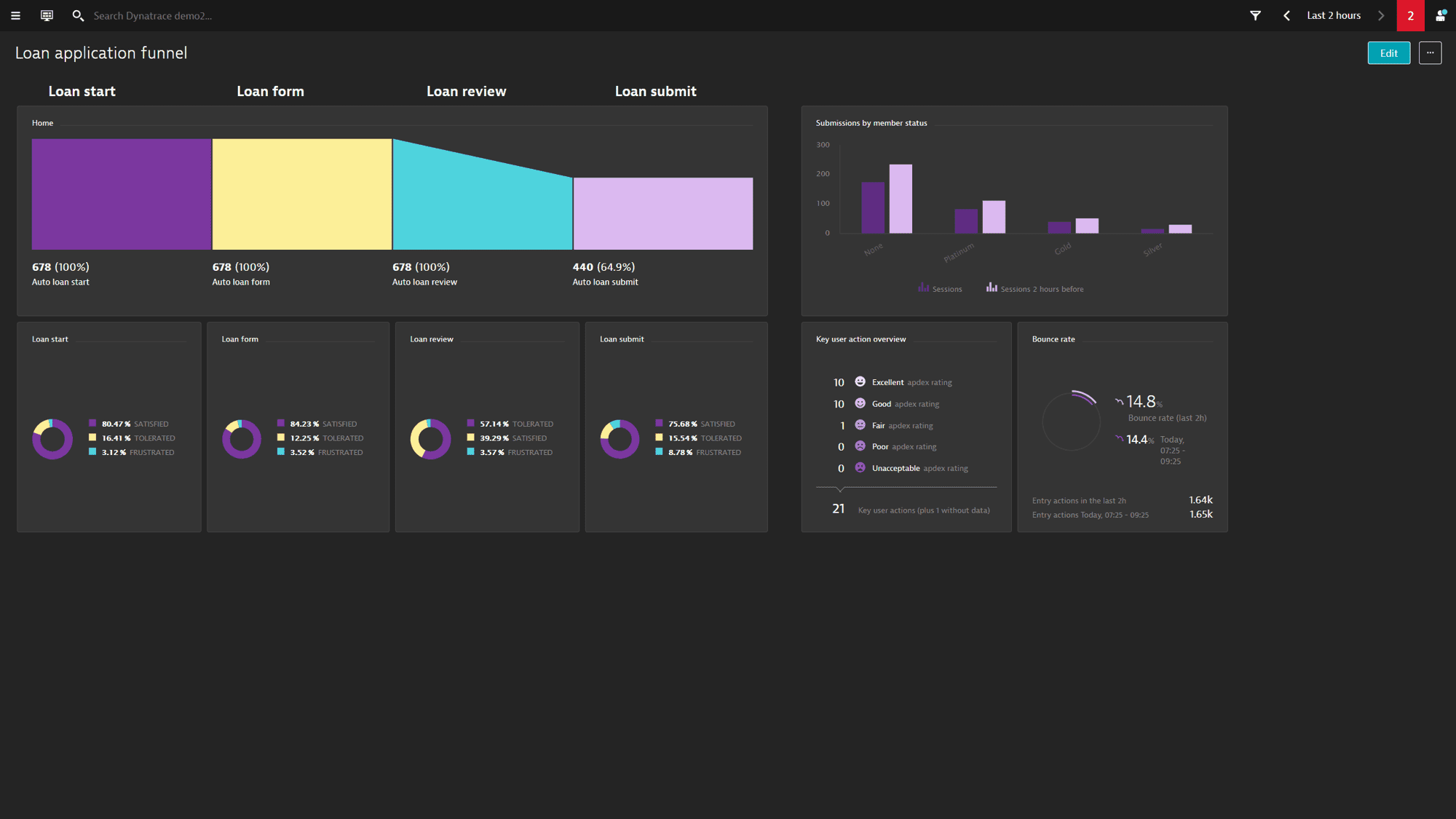 Instantly understand and fix problems before business impact
---
AI-assisted anomaly detection, precise root cause determination, and alerting provide instant answers so you can save time and prioritize the most business-impacting issues, before they affect customers and users.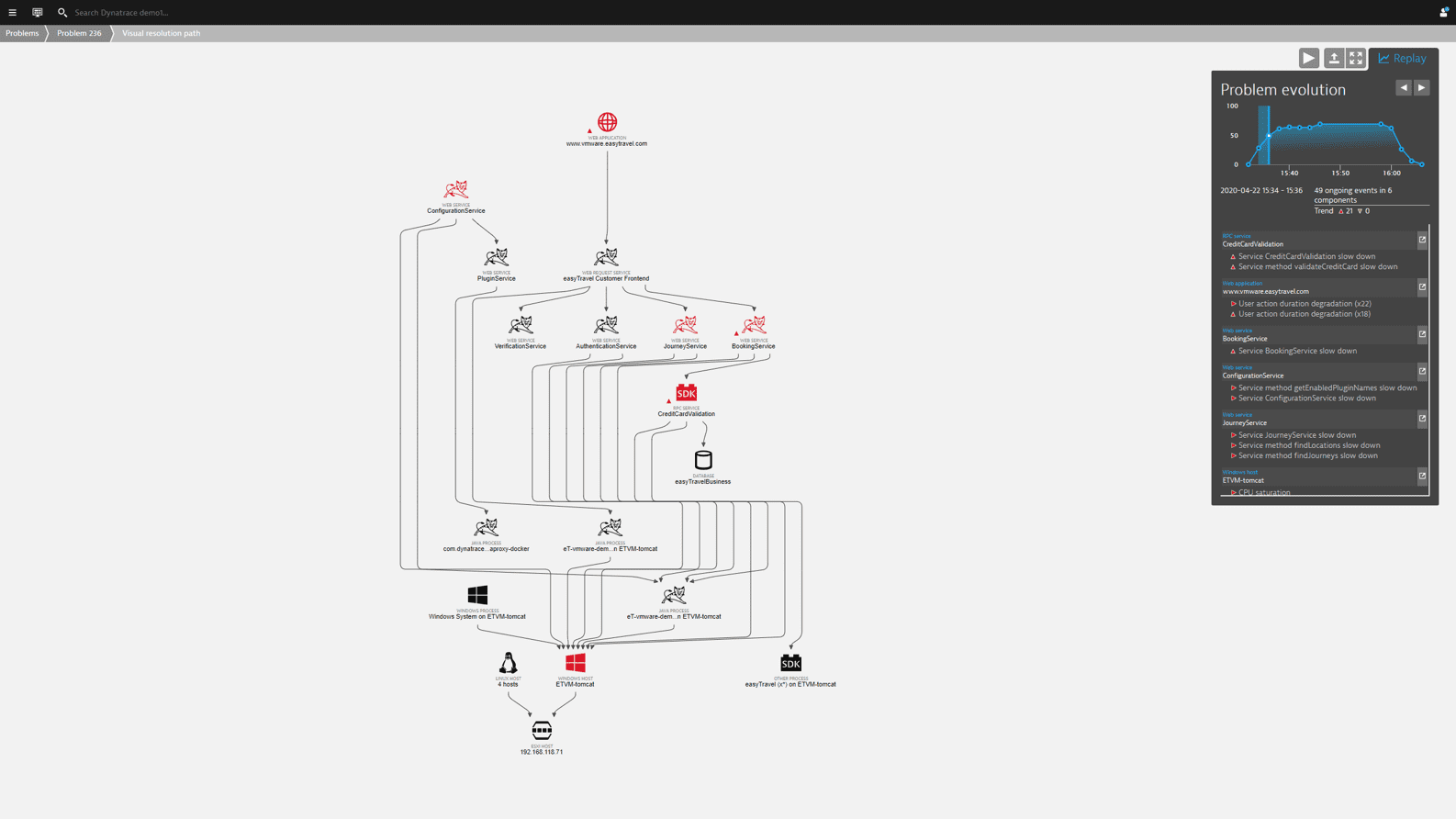 One single source of truth for business and IT to break down silos
---
Automatic real-time mapping of business and application data provides instant shared context that enables faster IT and business collaboration and better business outcomes.
メトリックス、ログ、トレース、エンティティー関係、UX、動作など、すべての相互関係をコンテキストで確認可能
自動展開、構成、検出、トポロジー、パフォーマンス、更新などを簡単な操作で実行可能
問題の予防対策とパフォーマンス向上のための正確な情報と回答を通して時間を節約
データのサイロを排除し、Biz、Dev、Ops間のチームワークを加速する信頼できる単一の情報源を提供する
顧客行動のすべてのプロセスにおいて優れたユーザーエクスペリエンスを提供することで、ビジネス目標と収益の最大化を実現
Digital business analytics in action
---
Real-time business insights to the impact of issues on business outcomes.



Analyze business metrics across business milestones, conversion funnels, and user journeys.


Measure and validate that new application features meet key business goals.



Automate analysis for SLA/SLO compliance across internal and external business metrics.
We can now see, across all brands, how our customers might have been affected by any slow-down or error that is impacting revenue."
Mark Forrester, Digital Readiness Manager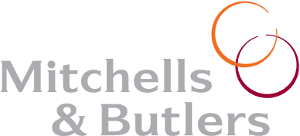 Gartner recognizes Dynatrace as a 2020 Magic Quadrant Leader for APM
---
Gartner's 2020 Magic Quadrant
Named a leader for the 10th time
Download report
Gartner's Critical Capabilities
Scored highest in 5 out of 6 use cases
Download report
What's new
---