Thanks to everyone who participated in the Ruxit availability monitoring beta program. As of Ruxit Agent v1.75, availability monitoring is now available to all our customers! Based on your feedback, we added some cool new features that improve how Ruxit monitors the availability of your applications.
Here are the highlights:
Completely revamped Web check details page that shows you the state of your web checks at glance. If your site experiences a performance problem, the Web check details page shows you exactly how your site is misbehaving.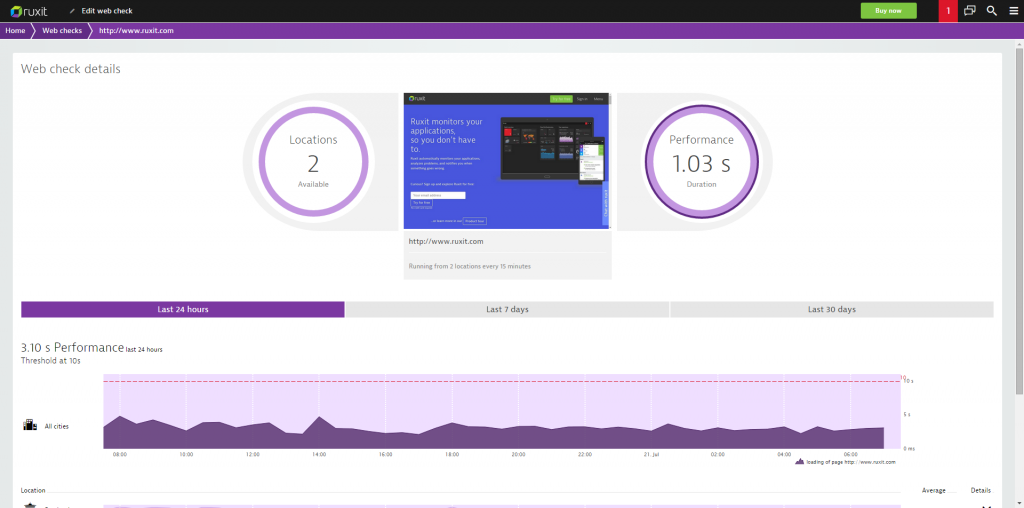 Tab through Last 24 hours, Last 7 days, and Last 30 days views to analyze performance and availability across all configured geolocations.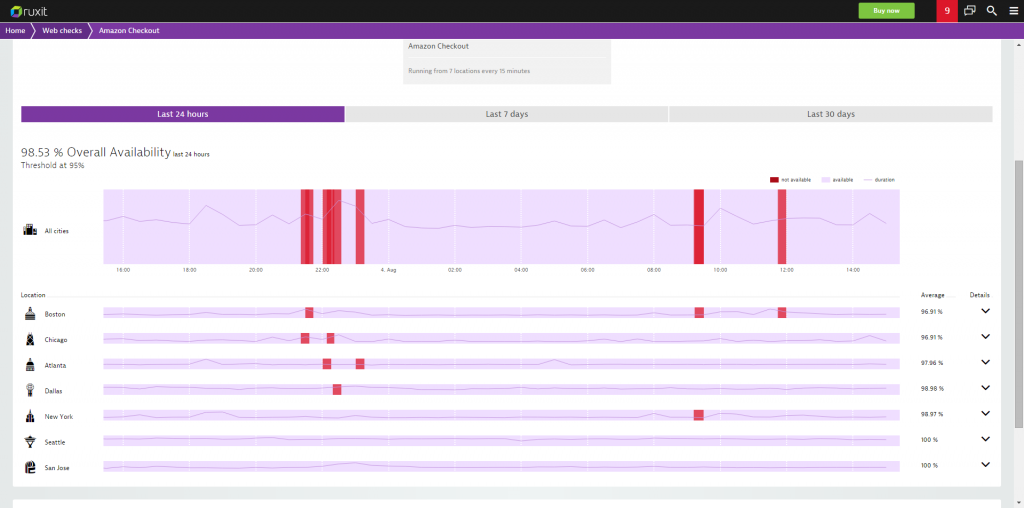 Visually and contextually understand outages and performance violations, as well as their impact on your customers' user experience.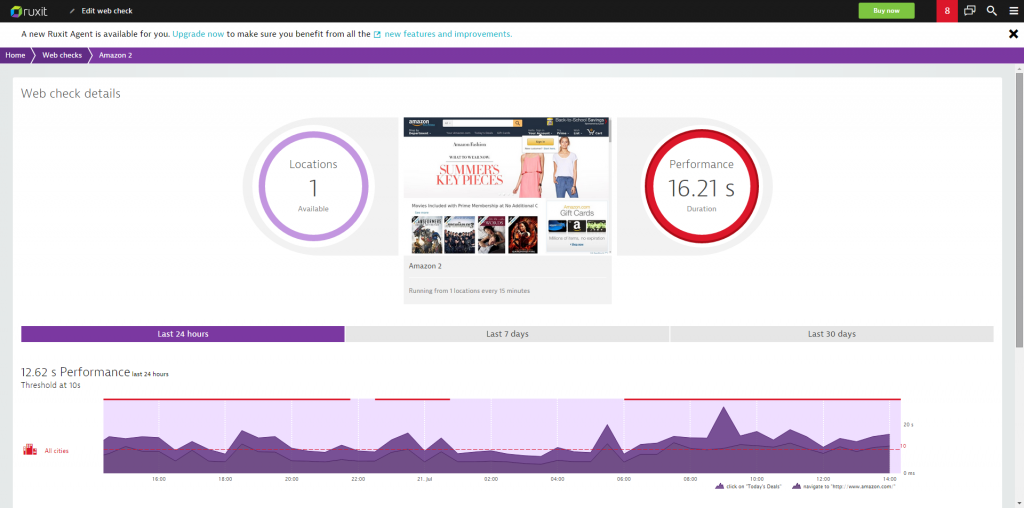 We've also added some enhancements to the recorder:
You can now add multiple content validations to the actions in your recorded clickpaths. You can validate based on the display of specific text strings, error pages, HTML elements, and even dynamic content!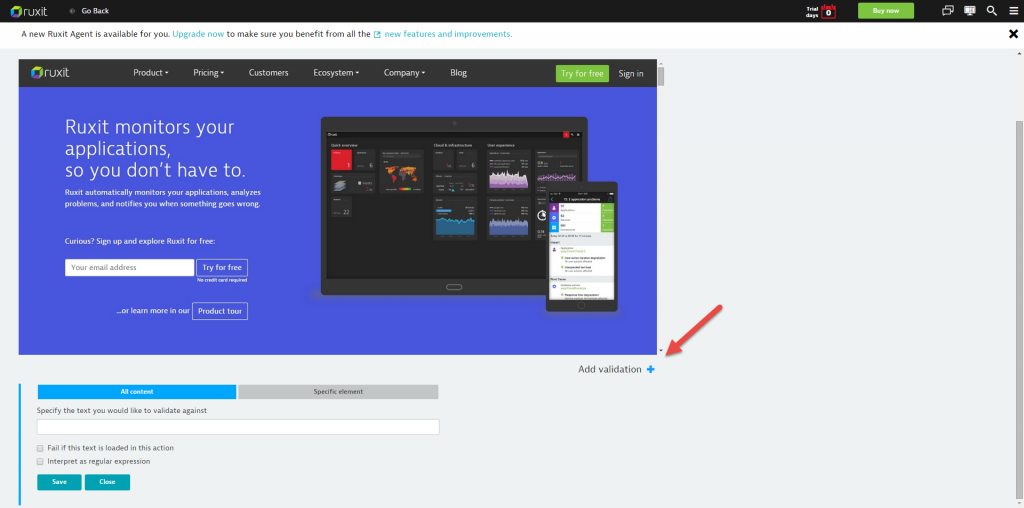 You can also adjust action level wait times to ensure that your pages and XHR requests have enough time to load completely.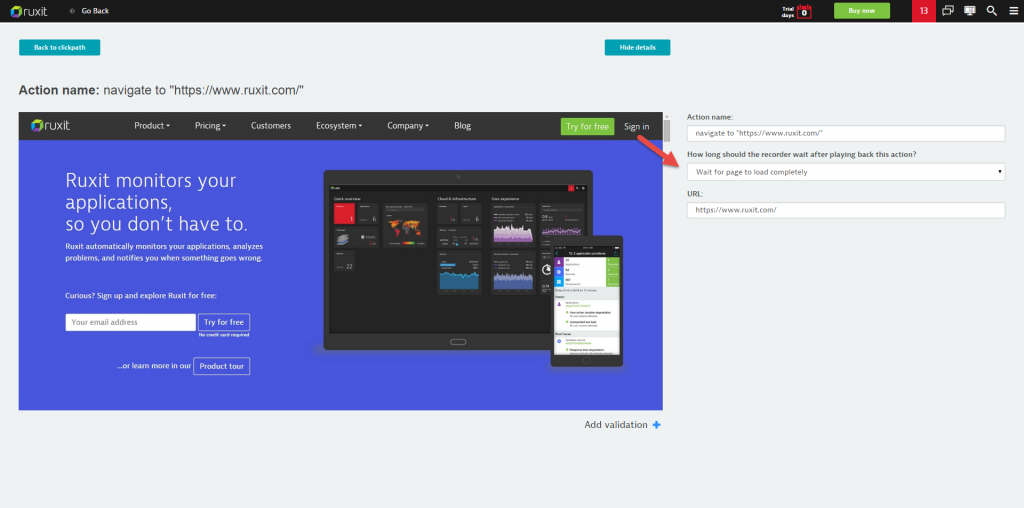 Don't have Ruxit web checks yet?! Stop by and take a look at our What is availability monitoring? post to get started!