MySQL performance monitoring
MySQL is a popular open source SQL database that has been deployed for use with many Web applications. The performance of MySQL is integral to the performance of web applications that use it. As growing business requirements increase the complexity of Web applications, monitoring the performance of Web applications is necessary to ensure that these applications meet performance goals. Similarly, MySQL performance monitoring must be carried out to ensure that MySQL databases are not bottlenecks for applications that use them.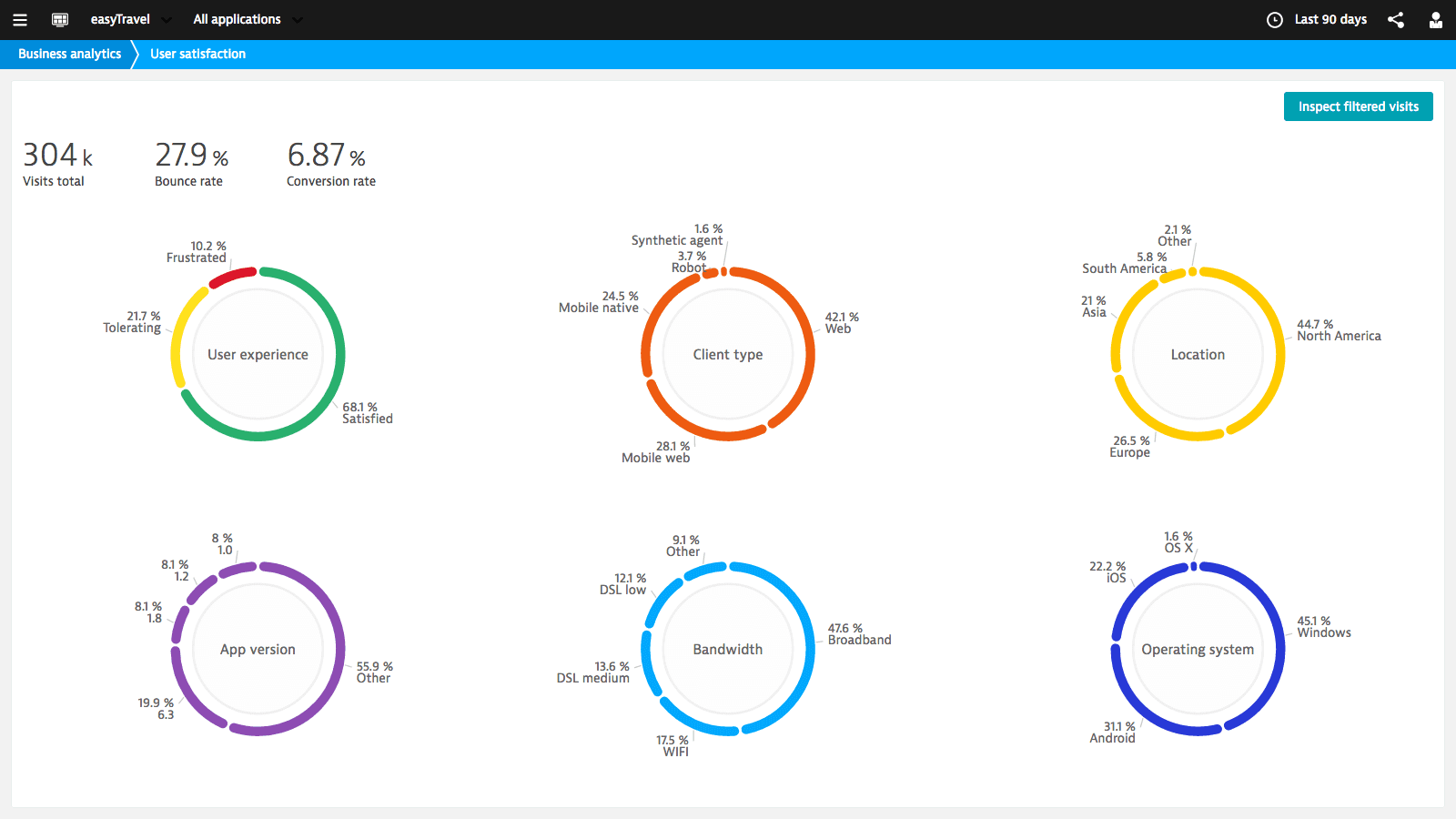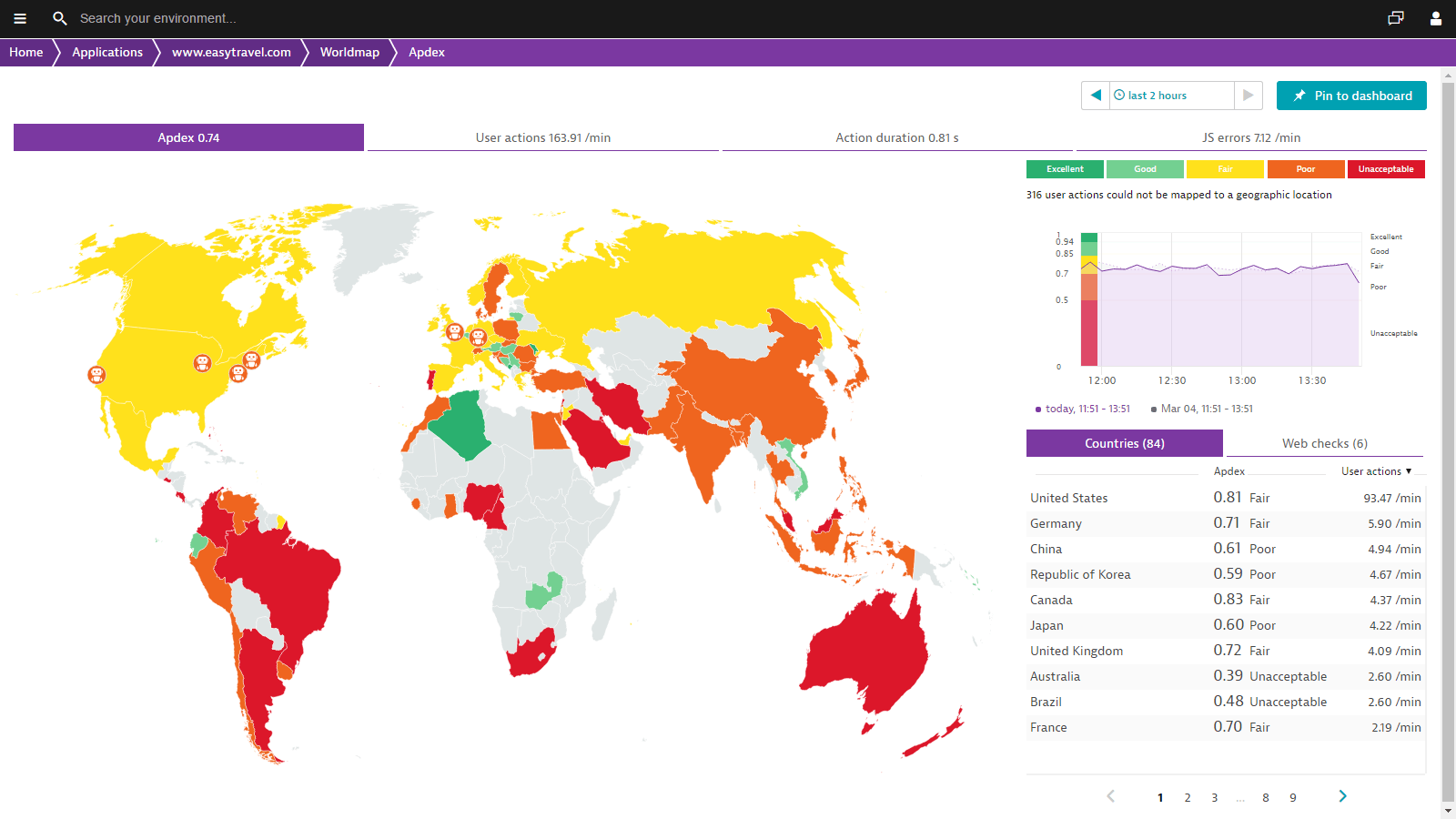 Dynatrace for comprehensive MySQL performance monitoring
Many SQL monitoring tools are available in the market that support MySQL monitoring. However, they typically work in isolation unable to consolidate captured MySQL performance data with the performance data of other components in the application delivery chain. Dynatrace, a leading APM application provider, implements MySQL performance monitoring as part of end-to-end application transaction monitoring. Captured MySQL performance data is analyzed and presented with data from other components that contribute to the fulfillment of application transactions such as Node.js performance data when Node.js is used as the application runtime.
Dynatrace Application Monitoring uses its patented PurePath Technology® to accomplish end-to-end transaction monitoring. Application transaction performance is captured continuously from user interactions to application code execution and middleware processing to infrastructure and database operations. PurePath dives into code-level and SQL query details capturing data such as SQL query response times experienced by the application. On the database host, MySQL performance monitoring is enabled by Dynatrace's SQL monitor plugin which records the number of concurrent user sessions over time, connection time percentiles, ratio of logical to physical reads, and the number of SQL calls over time, among other metrics. With fine grained software performance metrics obtained by PurePath, root-cause analysis of any performance issue can be quickly carried out.
Enhance MySQL performance monitoring with Dynatrace Data Center Monitoring
Monitored performance data from a single database component does not provide a complete picture of application performance. Integrated monitoring data from all tiers and components provides the most accurate insights into application performance. In the data center, MySQL performance monitoring can be supplemented with network performance management tools such as Dynatrace Data Center RUM to provide insight into network elements and infrastructure components. Using this insight, Dynatrace Data Center RUM can correlate the contribution of network and infrastructure performance with user experience. This enhances metrics from MySQL performance monitoring by providing a full and detailed end-to-end transaction performance analysis from a real user's perspective.
Learn more about MySQL performance monitoring through Dynatrace.
You may also be interested in…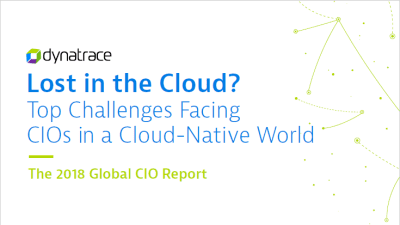 Top challenges facing CIOs in a cloud-native world
Based on a global survey of 800 CIOs, this report takes a closer look at the challenges that organizations face in overcoming the hyper-complexity of modern, cloud-centric ecosystems.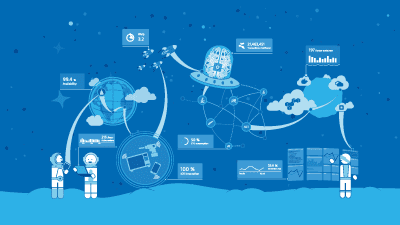 Global Digital Performance & Transformation Audit
In an independent study involving more than 1,200 global IT and business professionals, Dynatrace reveals that it's commonplace for organizations to encounter customer and revenue-impacting performance problems every five days.
Read the Global Digital Performance & Transformation Audit here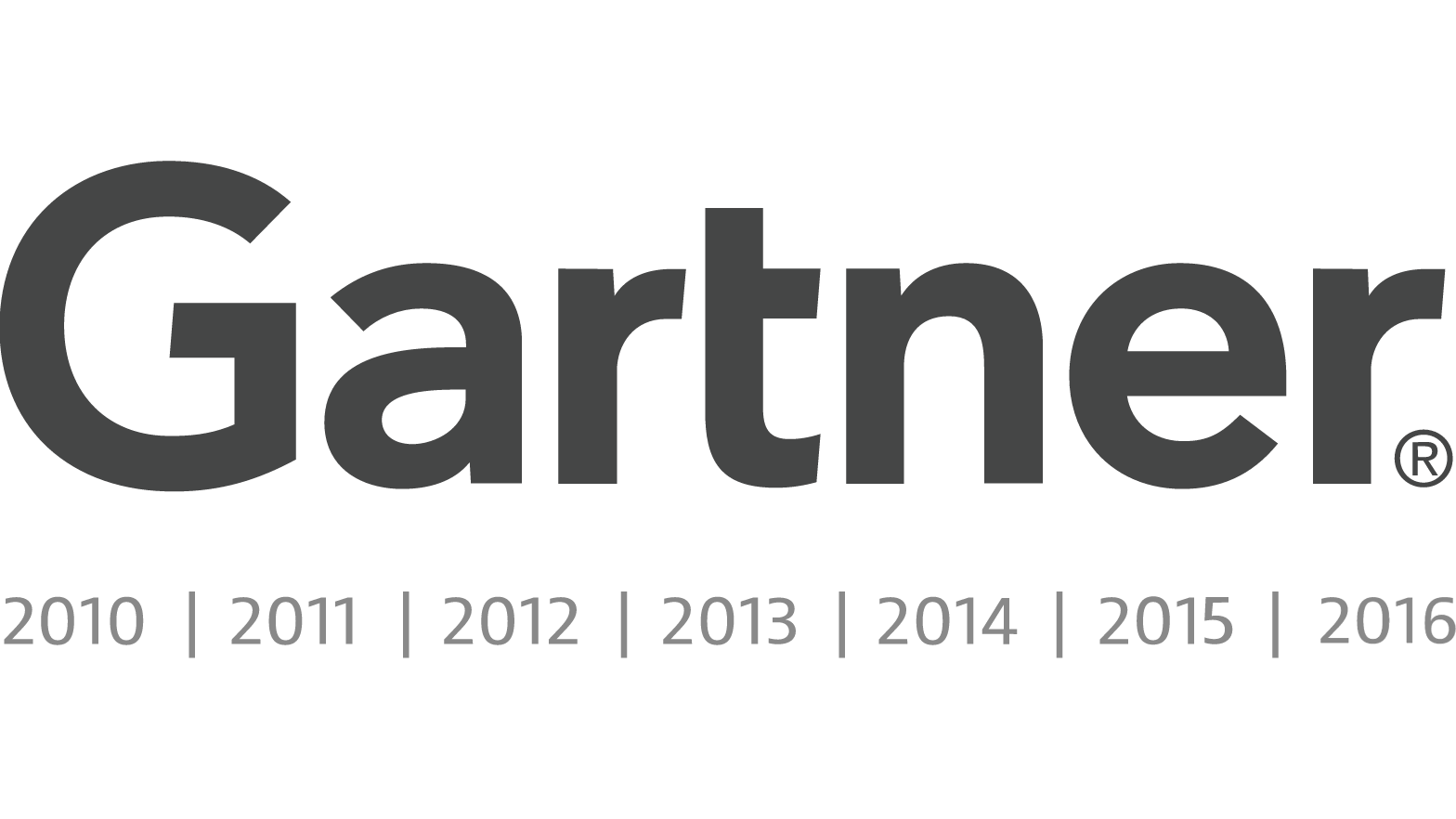 Named a Leader in the Gartner Magic Quadrant for APM 7 years in a row
It's our dedication to innovation and ability to see the market expanding beyond APM and into the modern era of "digital performance management" that earns us a top spot year after year.
Start your 15-day free Dynatrace trial today!