DevOps monitoring
If Agile development can be seen as a means of quickly creating software that the market wants, Agile DevOps is a means of quickly creating software that performs well in production. DevOps monitoring is a key component of the DevOps approach to rapid application delivery. DevOps monitoring is provided by advanced, modern application performance monitoring (APM) technologies – like Dynatrace – that deliver application performance insight throughout the entire application lifecycle. Organizations that use Agile development tools and DevOps tools like Dynatrace DevOps monitoring are able to release new software products and services faster than their competitors while also ensuring the quality of each release.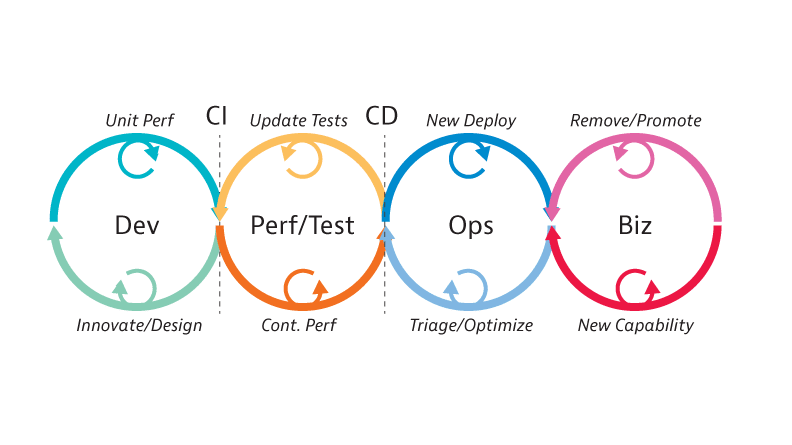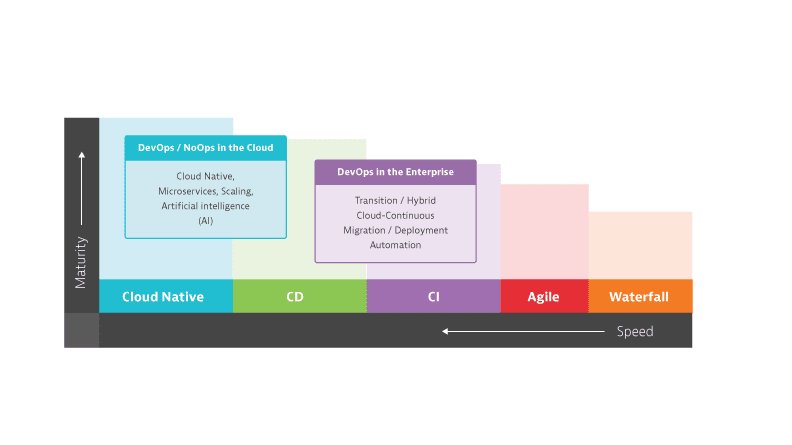 DevOps monitoring from Dynatrace: "shift left" for continuous performance engineering
Dynatrace APM delivers comprehensive performance monitoring and analysis for modern applications, across any technology platform or container including Java, .NET, PHP, Node.js, AWS, Docker, and many more. Dynatrace supports DevOps monitoring by enabling software makers to define key application performance metrics and then implement automated quality checks against those metrics at each stage of the DevOps lifecycle.
Dynatrace's support for end-to-end DevOps monitoring includes early application lifecycle checks such as:
Integration of Dynatrace APM into popular IDEs like Eclipse so that developers can immediately see the performance impact of their code changes, even before check-in.
Integration of Dynatrace APM into popular CI systems and testing systems like Jenkins, Bamboo, and JUnit, so that performance testing can automatically be executed during unit, integration, and functional testing.
By continuously checking on key architectural, timing, and resource utilization metrics, Dynatrace DevOps monitoring tools detect performance regressions and potential scalability issues early in the application lifecycle. Nipping potential operational problems in the bud, developers are able to fix performance issues while the relevant code is still fresh in their minds – a far more efficient and agile approach than the traditional way of not finding or fixing performance issues until they reveal themselves in production.
DevOps monitoring in production: accelerate RCA and MTTR
Shifting left with Dynatrace DevOps monitoring technology helps ensure that only high quality applications go to production. Still, monitoring of live applications is crucial, and here Dynatrace has you covered with end-to-end monitoring across the entire application delivery chain including data center, cloud, and third party service tiers. Dynatrace helps your Operations team detect production performance issues immediately – often before your customers notice – and then supports fast root cause analysis across all application tiers and even down to problematic lines of code. By capturing 100% of transactions 24/7, supporting deep-dive root cause analysis, and enabling easy sharing of contextual data among the Operations and Development groups, Dynatrace dramatically reduces mean-time-to-resolution.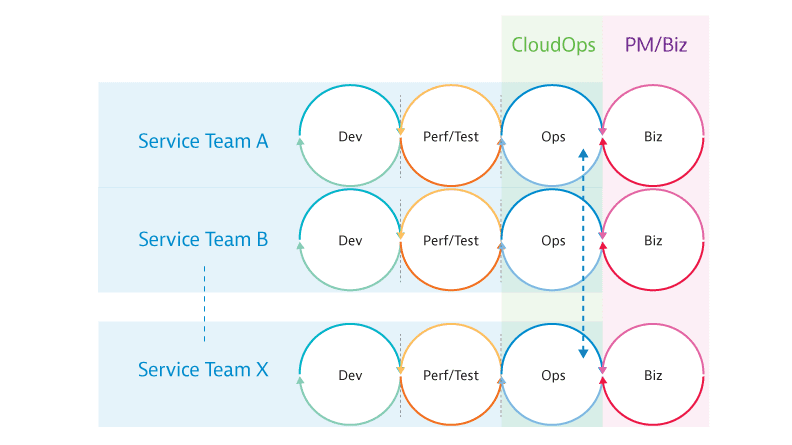 You may also be interested in…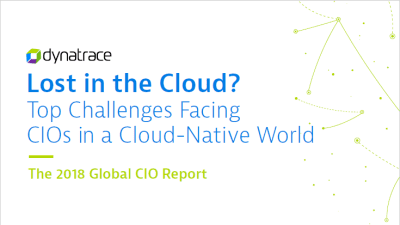 Top challenges facing CIOs in a cloud-native world
Based on a global survey of 800 CIOs, this report takes a closer look at the challenges that organizations face in overcoming the hyper-complexity of modern, cloud-centric ecosystems.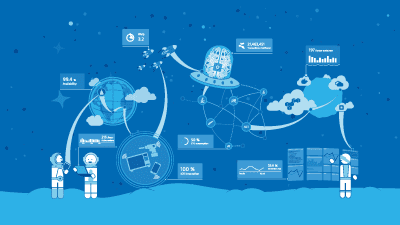 Global Digital Performance & Transformation Audit
In an independent study involving more than 1,200 global IT and business professionals, Dynatrace reveals that it's commonplace for organizations to encounter customer and revenue-impacting performance problems every five days.
Read the Global Digital Performance & Transformation Audit here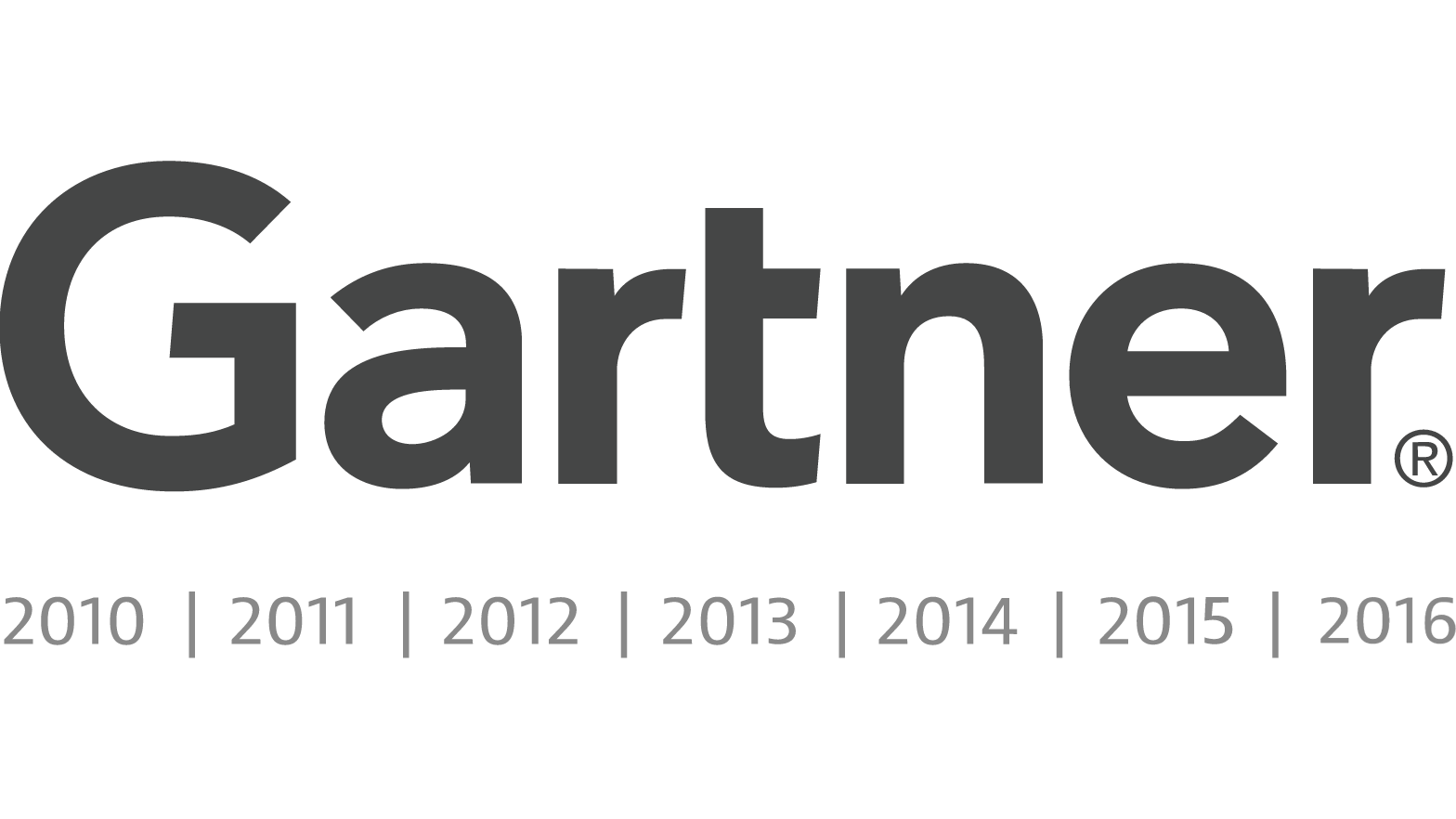 Named a Leader in the Gartner Magic Quadrant for APM 7 years in a row
It's our dedication to innovation and ability to see the market expanding beyond APM and into the modern era of "digital performance management" that earns us a top spot year after year.
Start your 15-day free Dynatrace trial today!