DevOps automation tools
DevOps is an approach to software development and delivery that strives for very tight integration between developers, testers, and operations staff in order to increase the speed and quality of new releases. DevOps is partly a matter of organizational culture and policy and procedure, but invariably it relies also on supporting technologies in the form of DevOps automation tools. DevOps automation tools span the application lifecycle from source code control systems to deployment automation and configuration management technologies. Increasingly, leading software makers are capitalizing on another key DevOps supporting technology: DevOps automation tools for monitoring and optimizing application performance throughout the application lifecycle.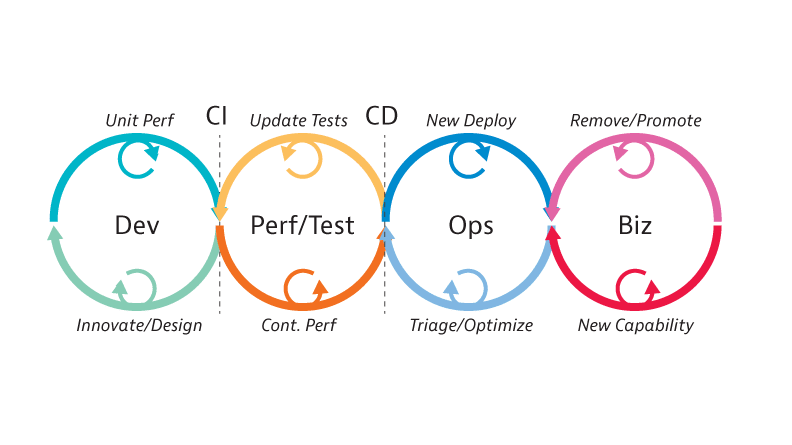 Dynatrace: DevOps automation tools for managing digital performance
Dynatrace is the market-leading platform for monitoring and managing the performance of web, mobile, and enterprise applications. Available as a Monitoring as a Service (MaaS) solution or as an on-premise system, Dynatrace delivers a suite of DevOps automation tools in a single unified digital performance management platform.
Dynatrace DevOps automation tools empower the whole DevOps team to work smarter and faster, across the entire application lifecycle:
For developers, Dynatrace application mapping tools allow instant visualization of application architecture and dependencies, and clear comparison of different versions and branches. Further, Dynatrace integrates with your IDE to allow for performance testing of your code prior to check-in. And if application performance problems are subsequently detected by Dynatrace-equipped QA or Ops personnel, you get a package of complete contextual data – tracing problematic transactions across all tiers from remote client to back-end database – that enable you to quickly troubleshoot without any need to reproduce the problem in your own environment.
For testers, Dynatrace's DevOps automation tools allow you to go beyond functional and integration testing to incorporate automated performance testing into daily builds and the early stages of the release cycle. When you find performance problems, Dynatrace makes it easy to provide developers with comprehensive contextual data so that the bugs you file get fixed rather than marked as "Can't Reproduce".
For operations personnel, Dynatrace's automated transaction monitoring tools and infrastructure monitoring tools help you detect performance issues before they impact your end users. Since Dynatrace records every single transaction, from user action through every application tier, you and the development team gain visibility into what went right or wrong during every customer visit to your website and every use of your mobile app.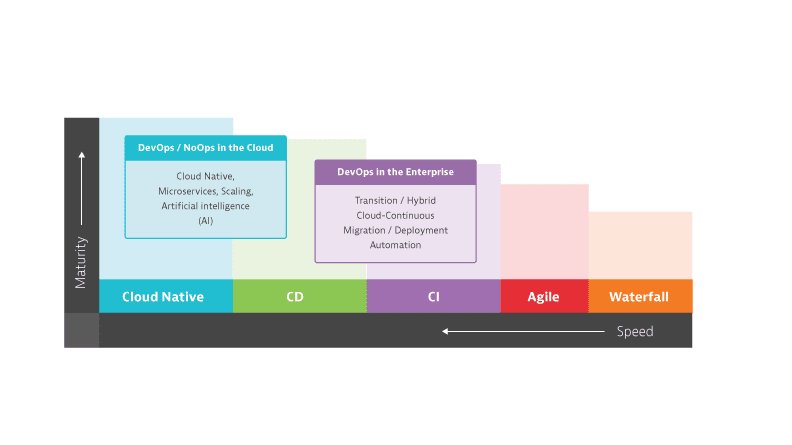 Start building better software with DevOps automation tools from Dynatrace
With Dynatrace DevOps automation tools for digital performance management you can be up and running in just minutes, profiling the performance characteristics of applications in development, testing, pre-launch, or production. With a simple agent install and no need for manual configuration, Dynatrace auto-discovers your complete application architecture and dependencies, auto-baselines your transaction performance, and delivers dynamic visualizations, dashboards, and reports in the Dynatrace console. In one integrated solution you gain complete performance monitoring coverage for your entire application delivery pipeline, including physical and virtual infrastructure monitoring tools; tools for monitoring Java, .NET, or PHP performance; cloud performance management tools such as OpenStack monitoring tools; and more.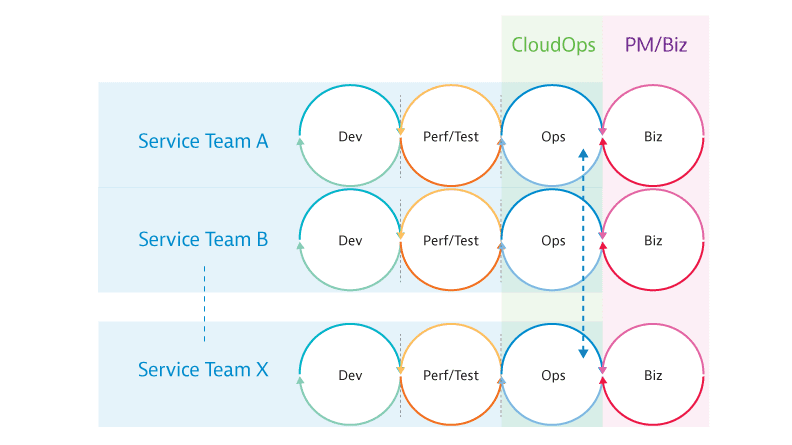 You may also be interested in…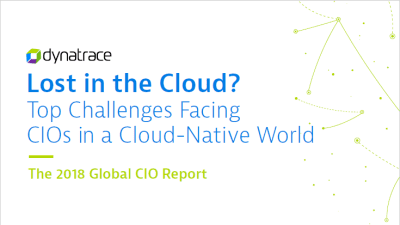 Top challenges facing CIOs in a cloud-native world
Based on a global survey of 800 CIOs, this report takes a closer look at the challenges that organizations face in overcoming the hyper-complexity of modern, cloud-centric ecosystems.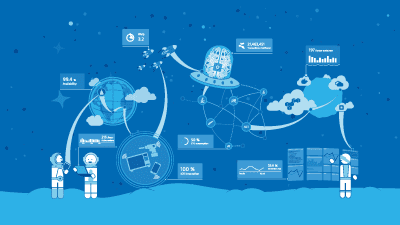 Global Digital Performance & Transformation Audit
In an independent study involving more than 1,200 global IT and business professionals, Dynatrace reveals that it's commonplace for organizations to encounter customer and revenue-impacting performance problems every five days.
Read the Global Digital Performance & Transformation Audit here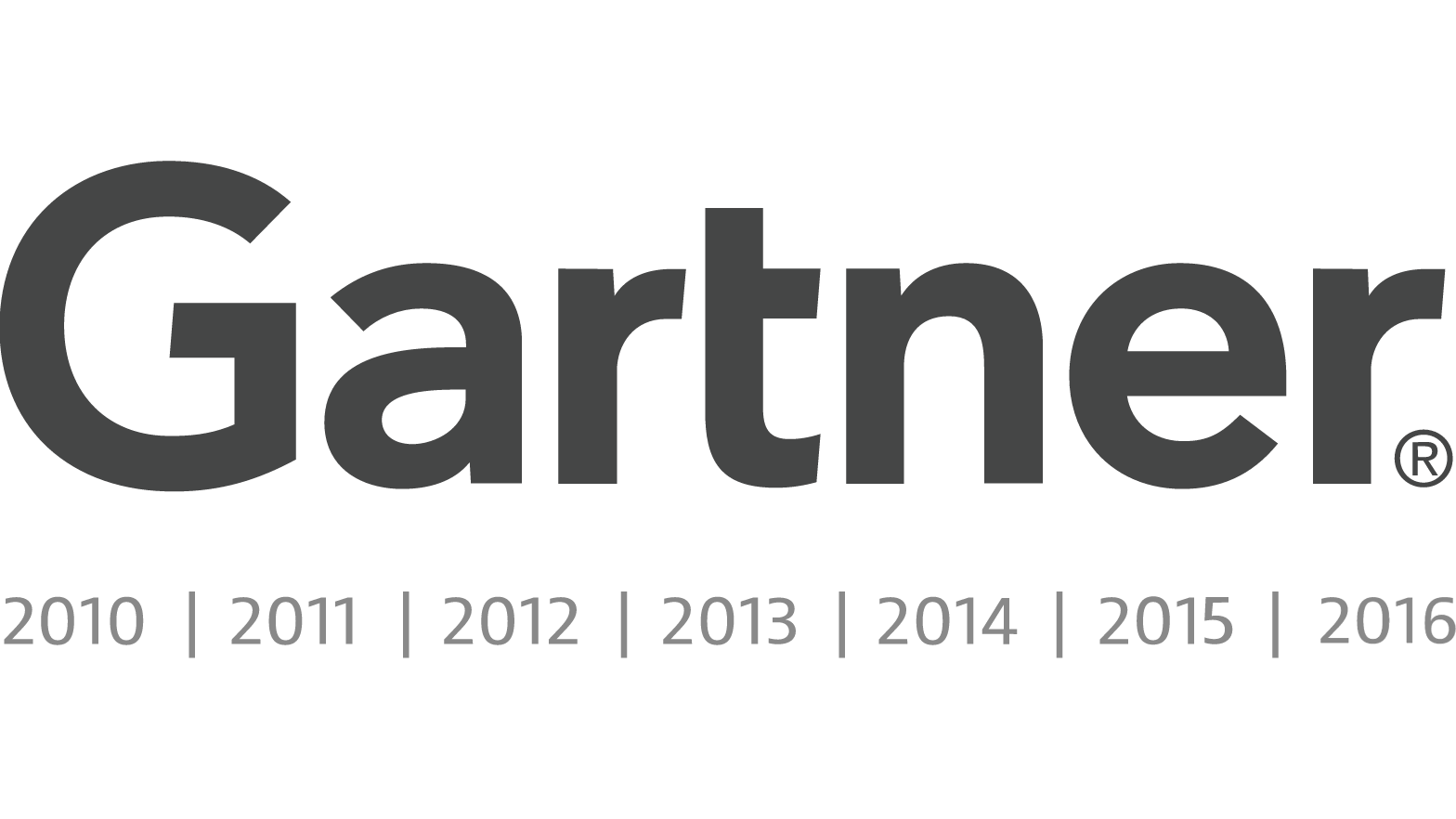 Named a Leader in the Gartner Magic Quadrant for APM 7 years in a row
It's our dedication to innovation and ability to see the market expanding beyond APM and into the modern era of "digital performance management" that earns us a top spot year after year.
Start your 15-day free Dynatrace trial today!