Java troubleshooting
What is Java troubleshooting?
Java troubleshooting is carried out by performance engineers, architects, and operations teams to ensure the stability of Java application delivery environments. Java or JVM profiling tools and APM tools can be used to identify and diagnose issues affecting the performance and resource usage of Java applications.
Due to increasing application complexity and greater reliance on third-party frameworks, Java troubleshooting can be challenging. In order to combat this, time-strapped teams can leverage easy-to-use, full-coverage APM tools to implement Java troubleshooting faster and more effectively. With a full-stack monitoring tool, they can obtain insight into the behavior of their application code as well as the health and performance of their underlying infrastructure and other services involved in application delivery.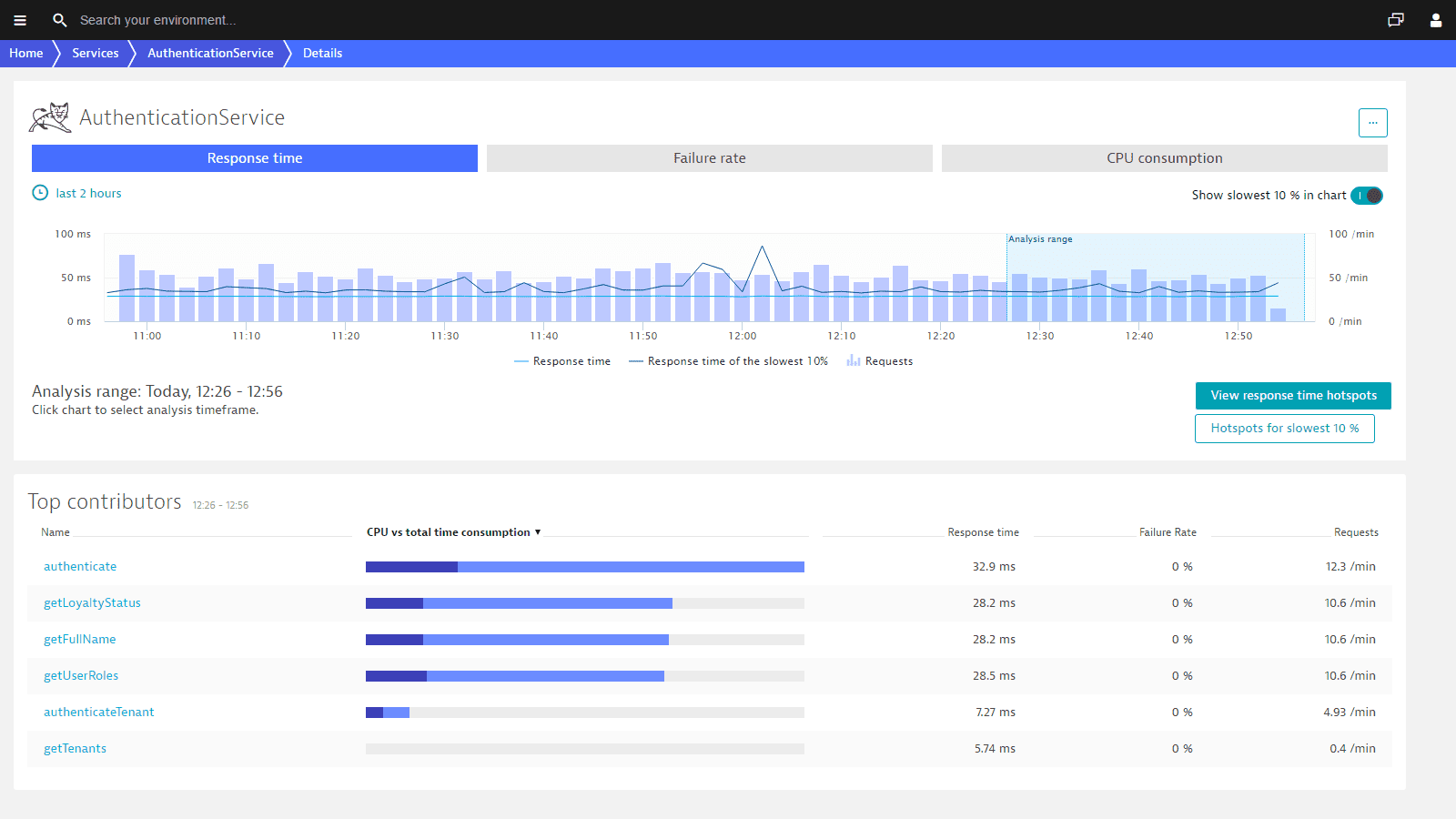 Java troubleshooting with Java debuggers and profiling tools
Basic Java troubleshooting tools like Java debuggers, JVM profilers, and JMX monitoring tools can be used to collect metrics on method execution, object creation, memory utilization, and other processes. This information can then be used for memory leak detection, resolving threading issues, and improving resource usage efficiency.
These tools are limited, however, in terms of their scope and appropriate use environment. Because of the added overhead, many profilers cannot be run on production servers. And they can be cumbersome to set up and use. Moreover, analyzing the diagnostic data can be tedious when many tasks have to be carried out manually—unnecessarily complicating Java troubleshooting work.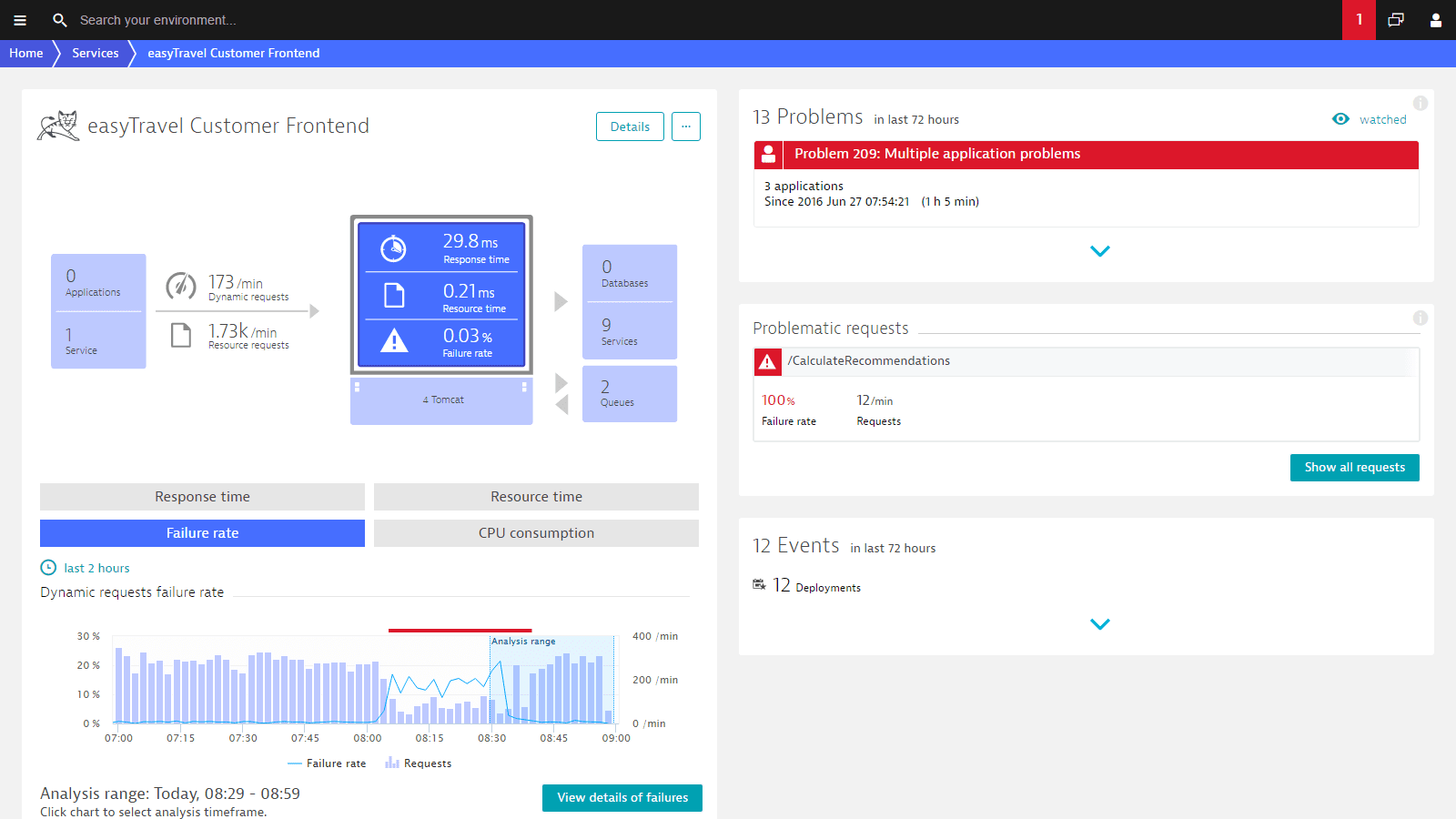 Accelerated Java troubleshooting with APM
For modern Java applications, APM tools are more suitable for Java troubleshooting than debugging and profiling tools. APM solutions like Dynatrace can be used in development, testing, and production environments—with minimal overhead—and may offer you intuitive dashboards that make diagnosing problems easier. They can help you not only gather and view performance metrics on your JVMs and application servers but also quickly identify slow transactions, inefficient SQL statements, memory leaks, and other issues degrading the performance and user experience of your Java applications.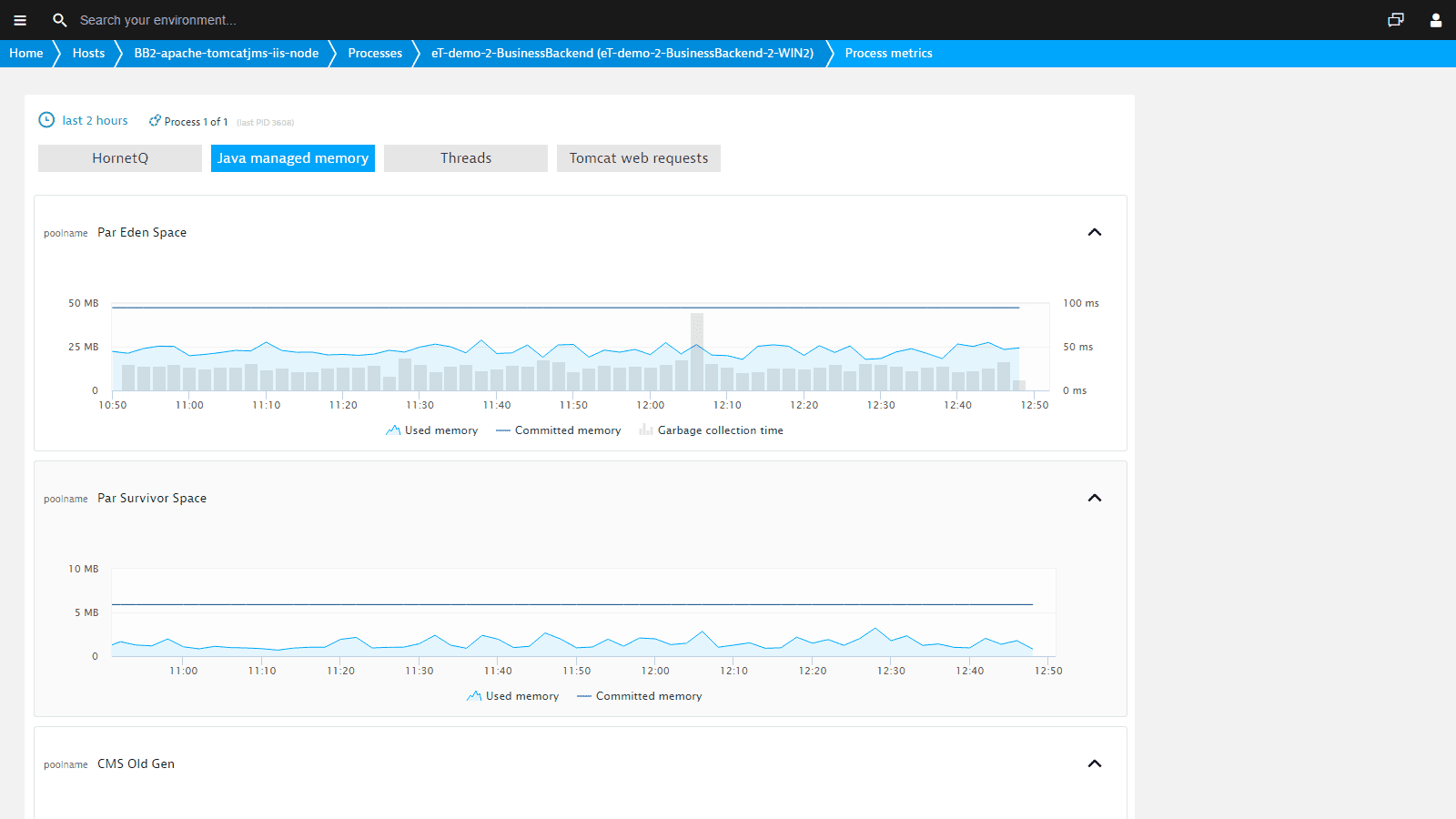 Fast, accurate Java troubleshooting made easy
Dynatrace is an advanced full-stack APM solution suitable for managing the digital experience and performance of your Java applications, enterprise applications (with support for SAP and Citrix troubleshooting), containers and cloud environments, and more. What is digital experience? It refers to users' perceptions of their interactions with a website, mobile app, or other type of connected platform. Dynatrace features fully integrated real user and synthetic monitoring to help you implement continual UX testing and ensure that each and every user has a glitch-free experience interacting with your digital touchpoints.
Our unique Smartscape technology automatically discovers and maps your entire application delivery landscape while our patented PurePath technology captures timing and code-level context for each and every transaction—from the user click to your application server through middleware to your databases and third-party services. Dynatrace supplies you with a real-time visualization of your service delivery environment, offering you end-to-end insight into the health and behavior of all components and services and letting you drill down to problematic methods, objects, and classes to identify and eliminate hotspots.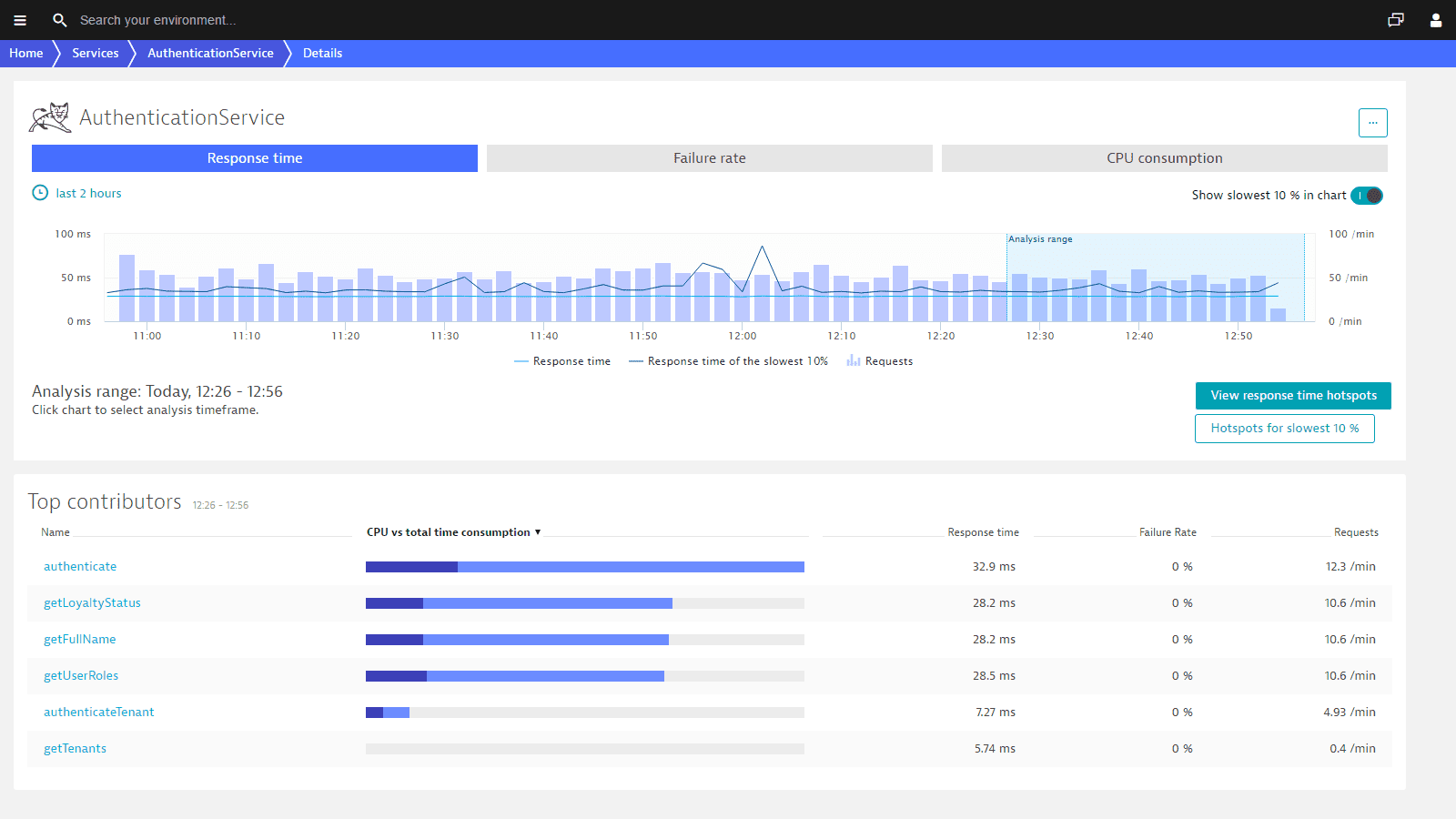 You may also be interested in…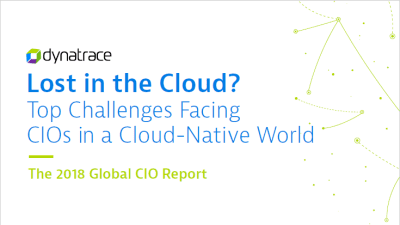 Top challenges facing CIOs in a cloud-native world
Based on a global survey of 800 CIOs, this report takes a closer look at the challenges that organizations face in overcoming the hyper-complexity of modern, cloud-centric ecosystems.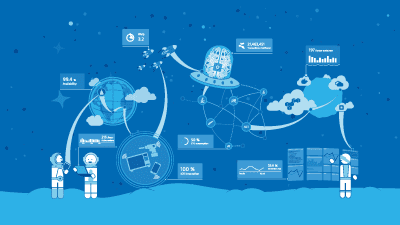 Global Digital Performance & Transformation Audit
In an independent study involving more than 1,200 global IT and business professionals, Dynatrace reveals that it's commonplace for organizations to encounter customer and revenue-impacting performance problems every five days.
Read the Global Digital Performance & Transformation Audit here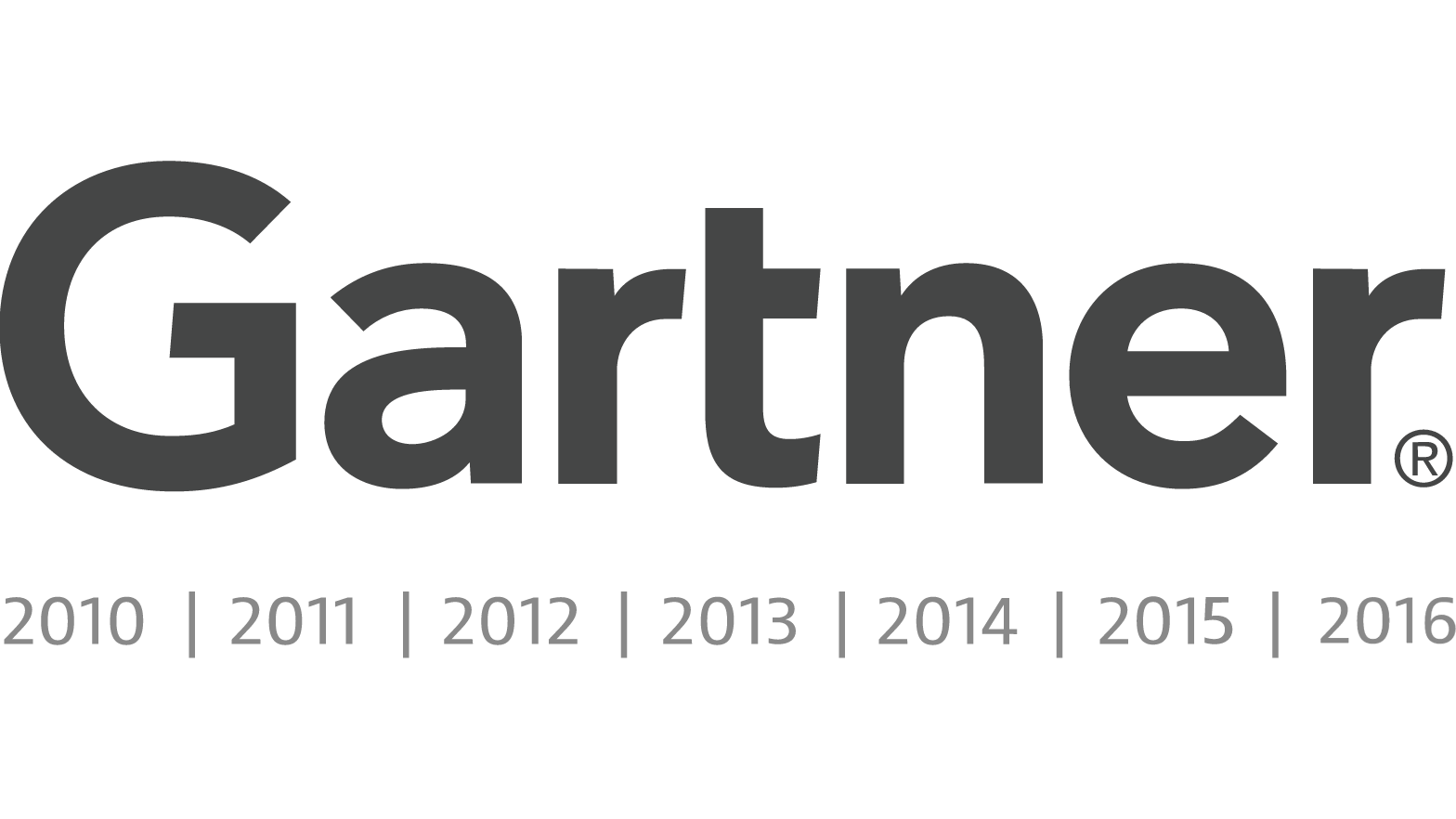 Named a Leader in the Gartner Magic Quadrant for APM 7 years in a row
It's our dedication to innovation and ability to see the market expanding beyond APM and into the modern era of "digital performance management" that earns us a top spot year after year.
Start your 15-day free Dynatrace trial today!