Android troubleshooting
Ensure high-performance Android applications by troubleshooting performance problems and detecting their root causes
Android troubleshooting redefined
---
See an interactive map for access to performance statistics on individual components
Monitor the stability and performance of your Android mobile apps in real-time
See Top HTTP requests, Number of HTTP requests, Error rate and Request time
View all interdependencies within your environment from apps all the way down to underlying hosts and datacenters
Pinpoint root cause of each detected problem in the application-delivery chain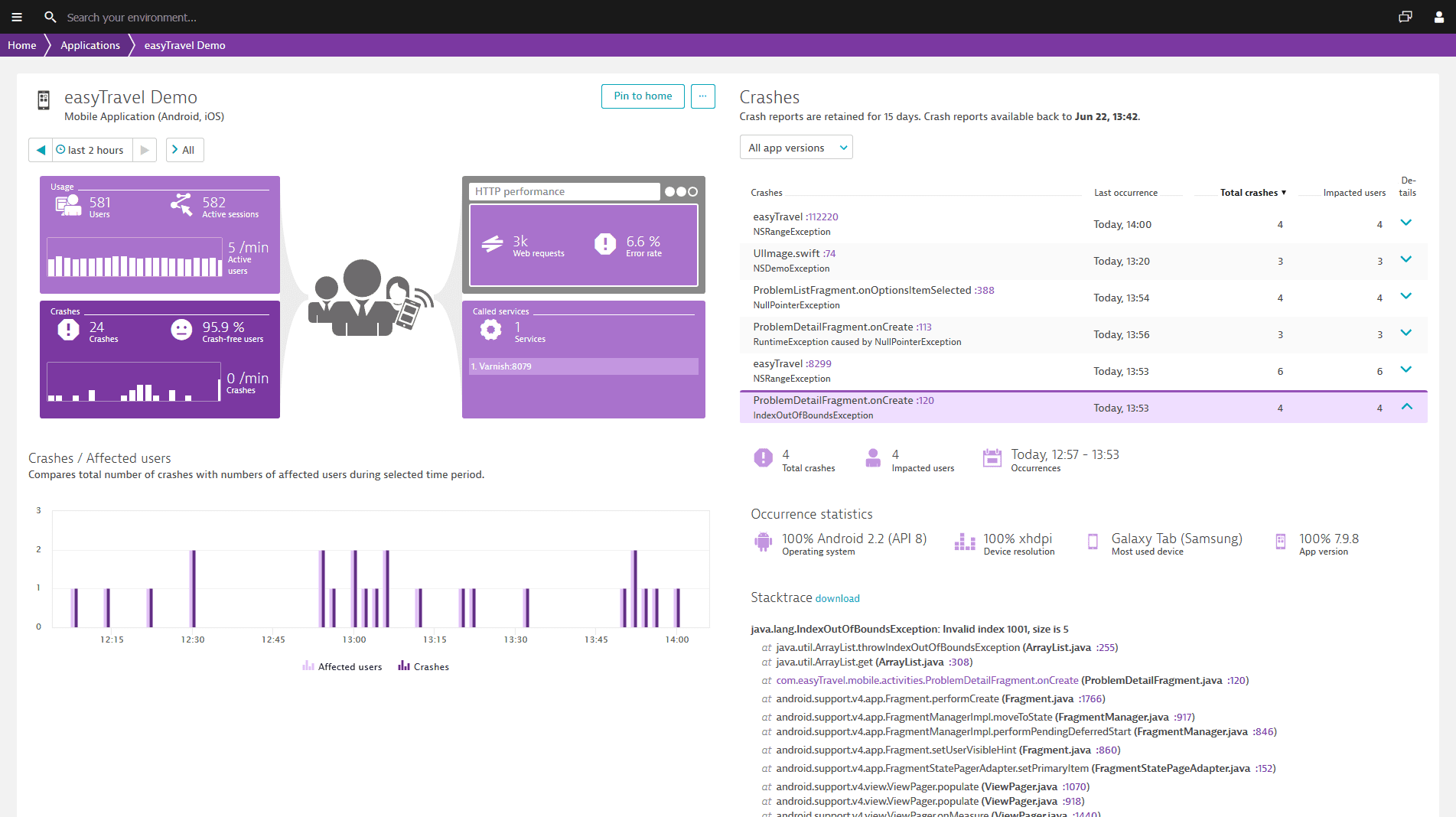 Learn more about Android performance
Practical Tips for Fast Mobile Web Performance
---
Are you employing responsive design to create a mobile-friendly web experience? Beware that mobile-friendly doesn't always mean user-friendly. So, how do you avoid disaster?
Join Dynatrace web performance experts Klaus Enzenhofer and Stefan Baumgartner to learn the basics of high-performance mobile development through the examination of real-world, performance-killing code examples. Topics covered include:
How to identify major issues within mobile page construction
Best practices for managing CSS and JavaScript
Things to consider when going global with your web application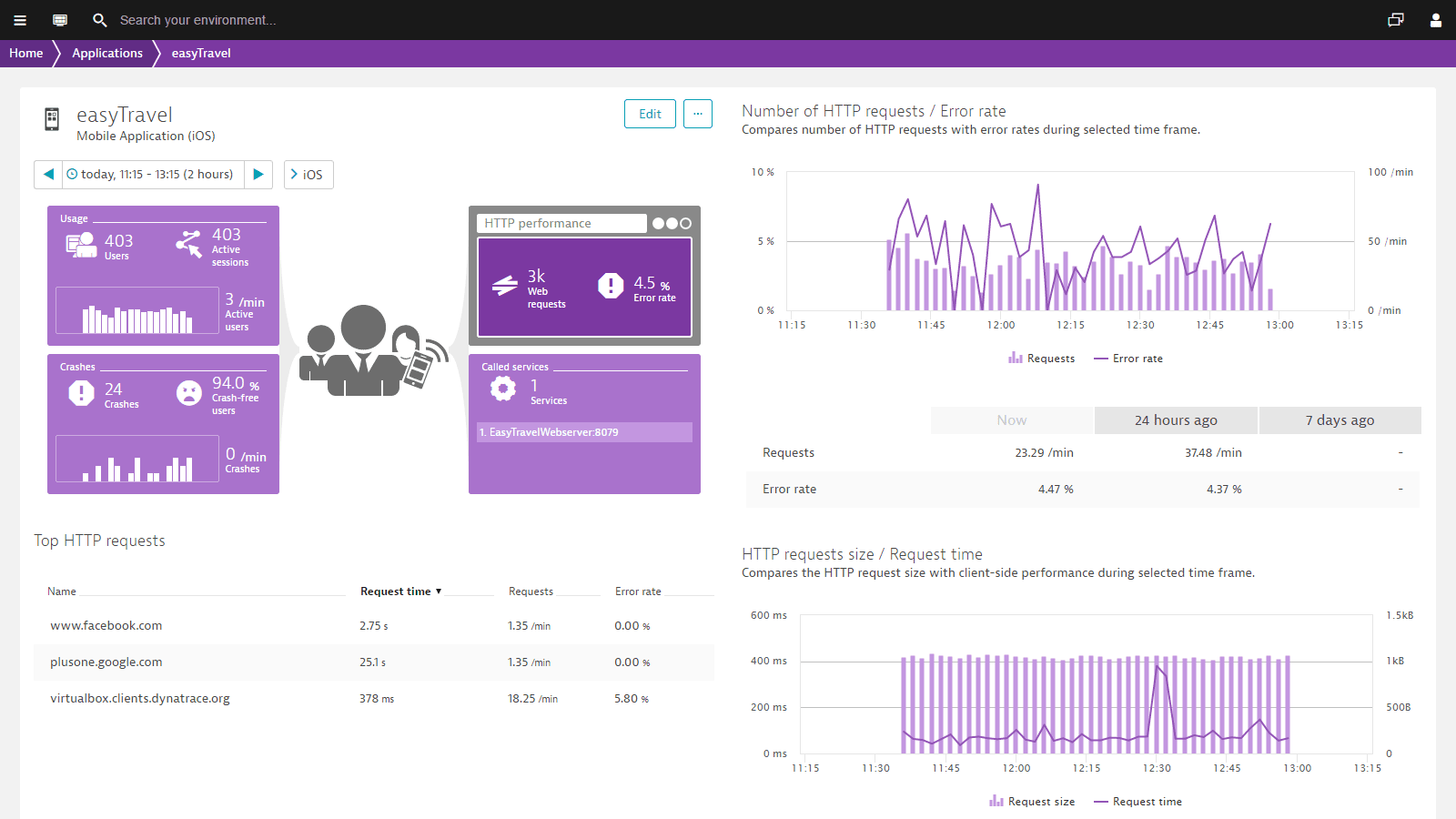 Start Android troubleshooting in under 5 minutes
Sign up for a 15-day free Dynatrace trial now
Trusted by 72 of the Fortune 100.