Internet of Things monitoring
Monitor the performance, availability, and health of your IoT devices through a single all-in-one platform powered by AI
Try for free
See the magic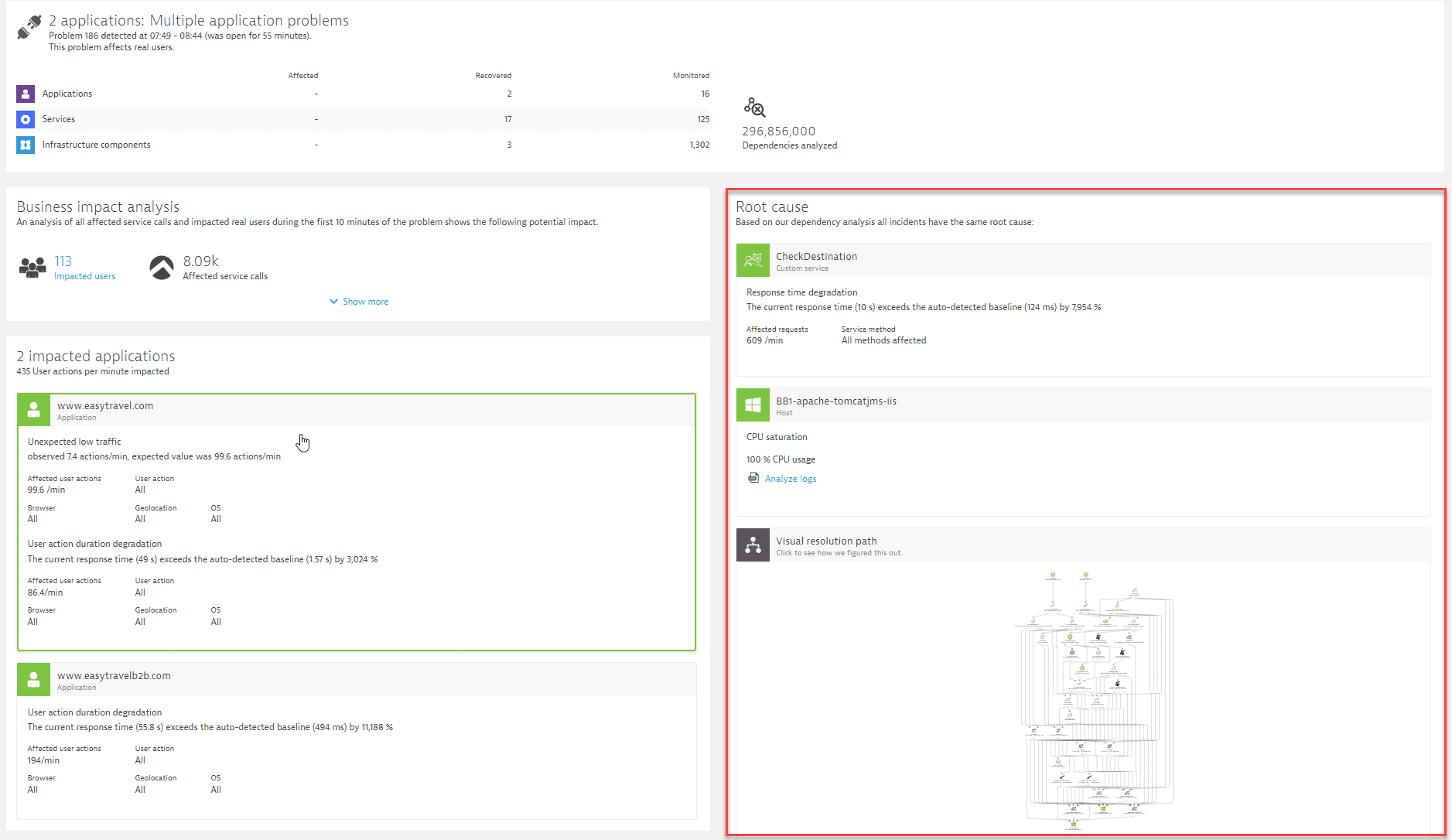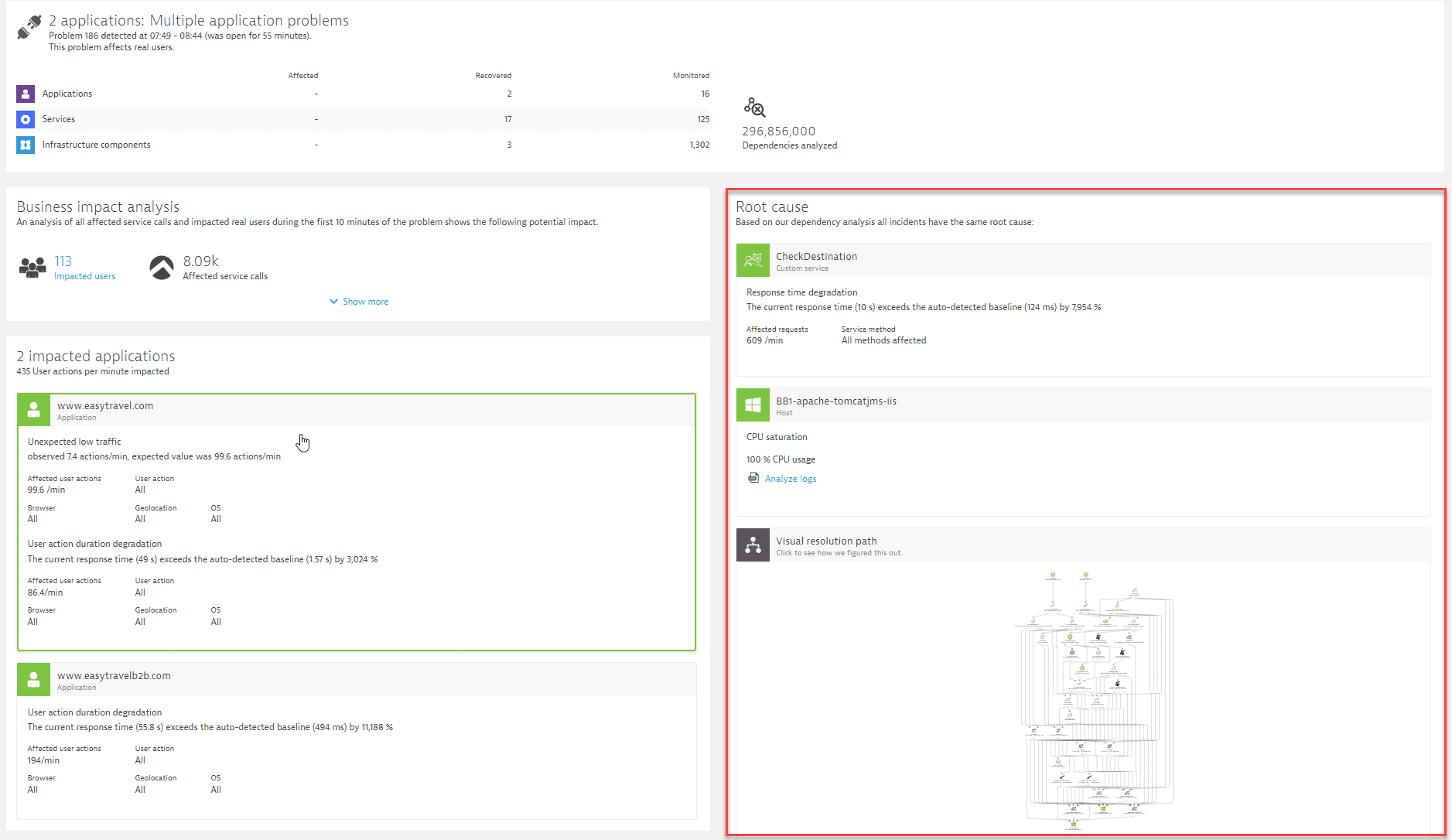 What is Internet of Things (IoT) monitoring?
---
Internet of Things (IoT) monitoring is the process of discovering, monitoring, and managing your connected devices. IoT monitoring analyzes data, provides insights, informs you of any issues affecting the business, and provides actionable answers for all your connected devices.
Massive complexity and scale
---
IoT ecosystems are complex, with many moving parts and huge amounts of data. Traditional or homegrown monitoring approaches cannot scale or provide insights in these environments. Here's why:
Complexity
69%
of CIOs predict that IoT complexity will become a major performance management burden.
Severe impacts
74%
of CIOs think that IoT performance problems will directly impact business operations and significantly damage revenues.
User experience
69%
of CIOs fear losing control over the user experience as the IoT delivery chain continues to become more convoluted.
A Global CIO Report
---
2020 CIO Report: Observability, automation, and AI are essential to digital business success
Intelligent IoT monitoring from the edge to the core
---
Tame the complexity of IoT
Gain full-stack observability and control with end-to-end monitoring, including edge devices and hybrid IoT cloud solutions.
Use AI for reliable IoT performance
Leverage AI-driven big data analytics for automated fault detection, root-cause analysis, and auto-remediation.
Deliver unrivalled user experience
Ensure perfect experiences by seeing every customer journey as they interact with novel interfaces like smart speakers, mobile devices, and wearables.
Dynatrace is built for multicloud and dynamic microservices. Our software intelligence extends to every single one of your cloud platforms and their IoT services.
IBM Watson
Azure IoT
C3 IoT
GE Predix
Google IoT
AWS IoT
PTC ThingWorx
Observability from the edge to the core
---
A single view across your entire IoT multicloud ecosystem. From the performance of your IoT platform, the edge devices, and the experience of all users, Dynatrace sees it all.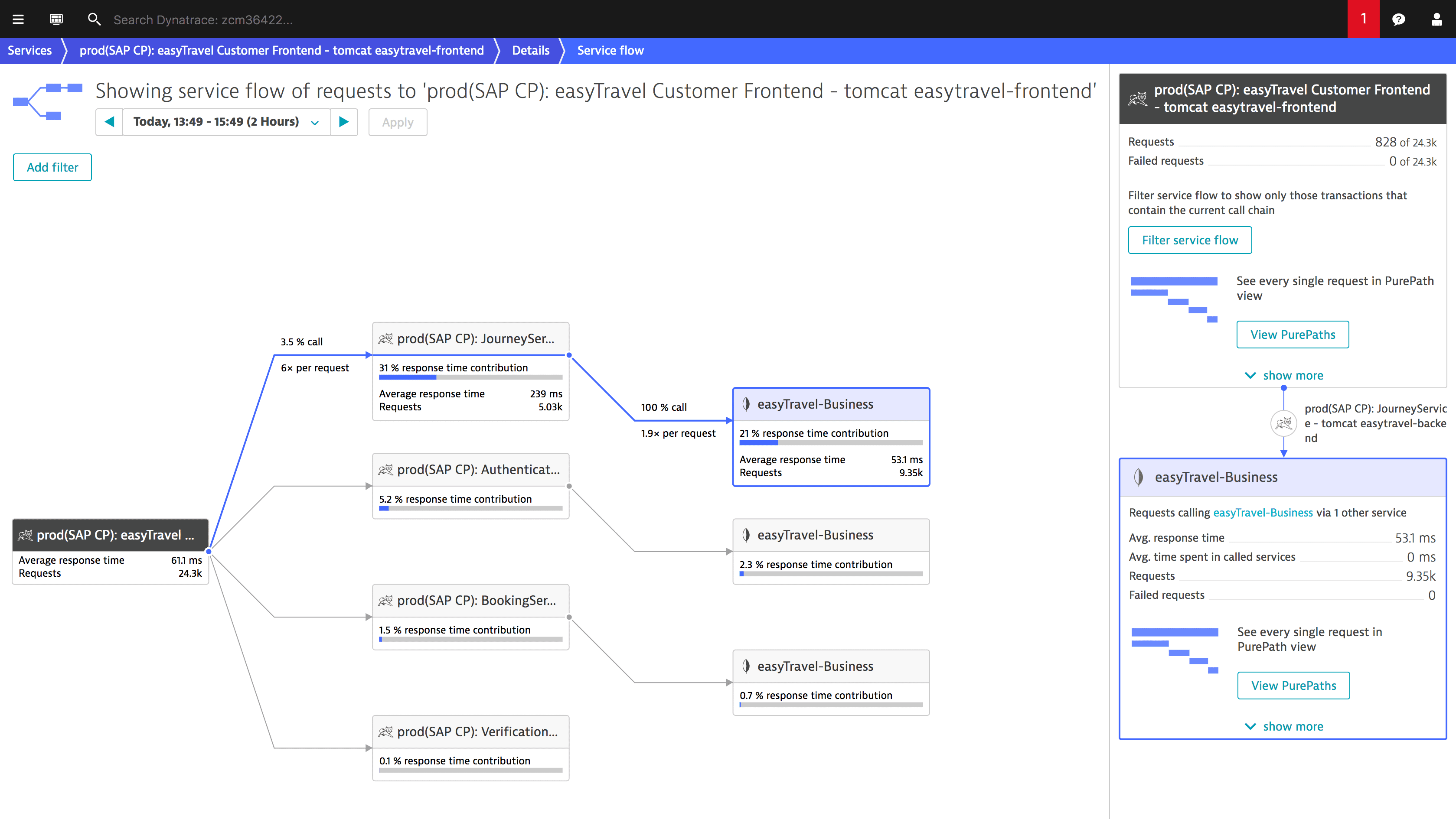 AI-powered answers and reliability
---
Leverage AI-driven big data analytics for automated fault detection, root cause analysis and auto-remediation.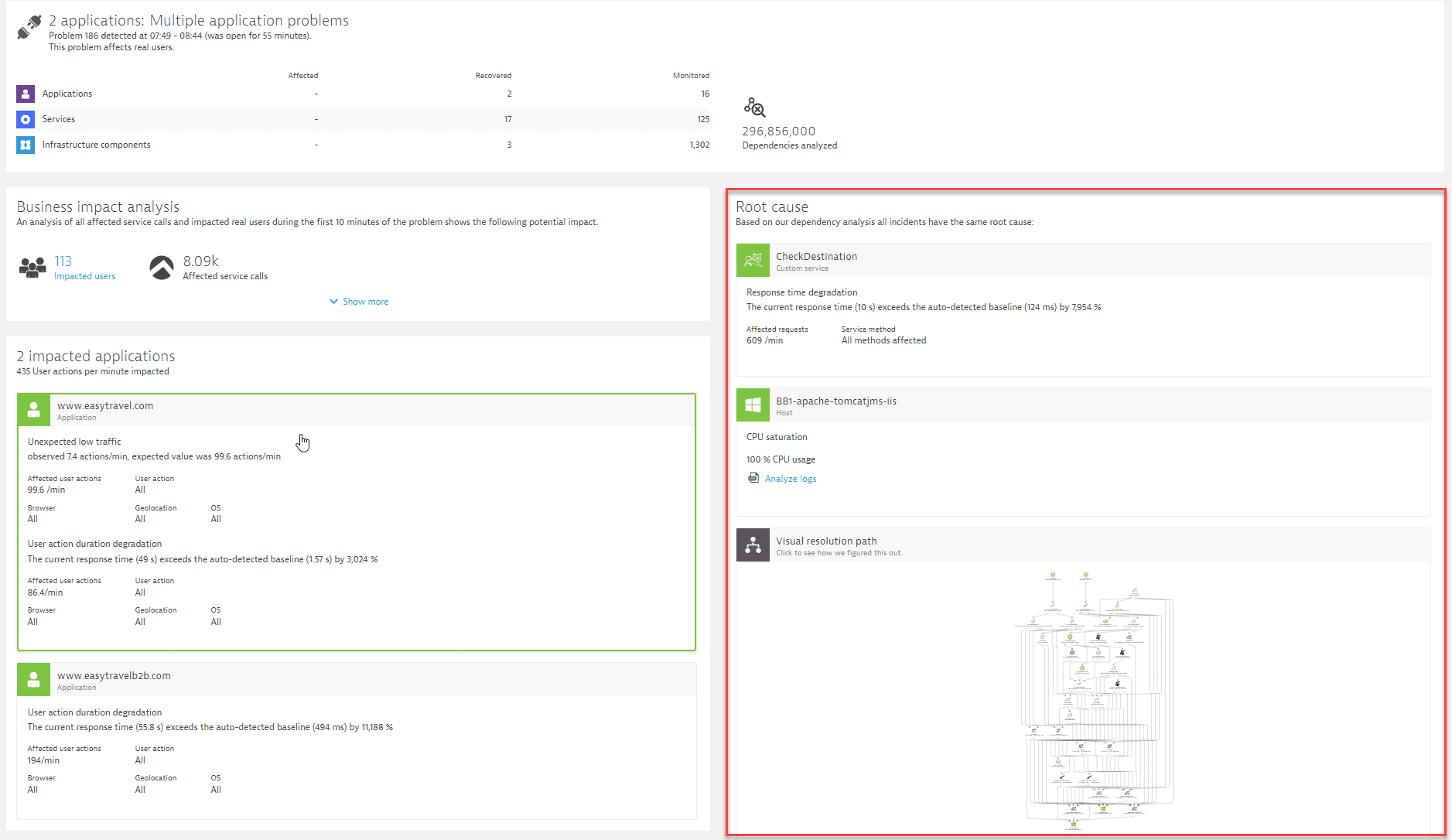 From mobile devices to smart speakers
---
Gain full observability into all activity across novel IoT interfaces; analyze user data in real-time to assess satisfaction, detect struggles and proactively predict and influence next steps in their IoT experience.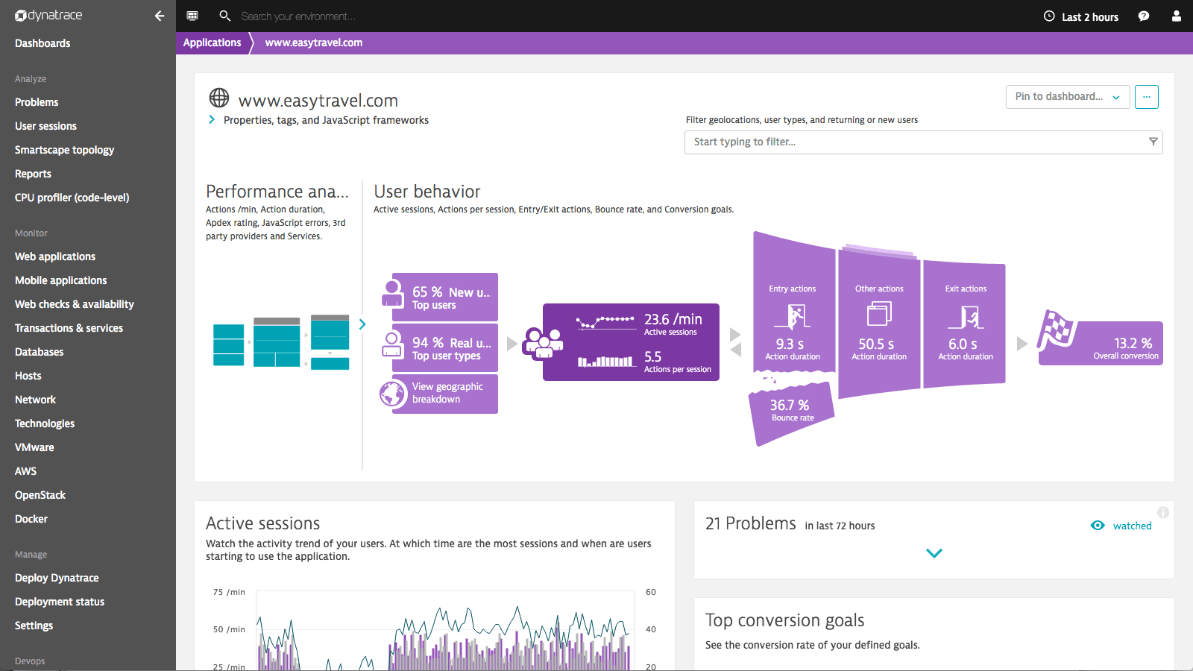 The Dynatrace solution has great capabilities that we are using in an enterprise grade monitoring tool to support the IoT landscape."
Jörg Tischler, VP Customer Solutions Connected Mobility at T-Systems

Seeing is believing - Start your free trial
---
You'll be up and running in under 5 minutes:
Sign up, deploy our agent and get unmatched insights out-of-the-box.
Just a few of our enterprise customers
Additional resources