Azure monitoring
Hybrid cloud performance monitoring for Microsoft Azure
Improve your end user experiences
Launch new Azure cloud initiatives with confidence
Go to market faster than your competition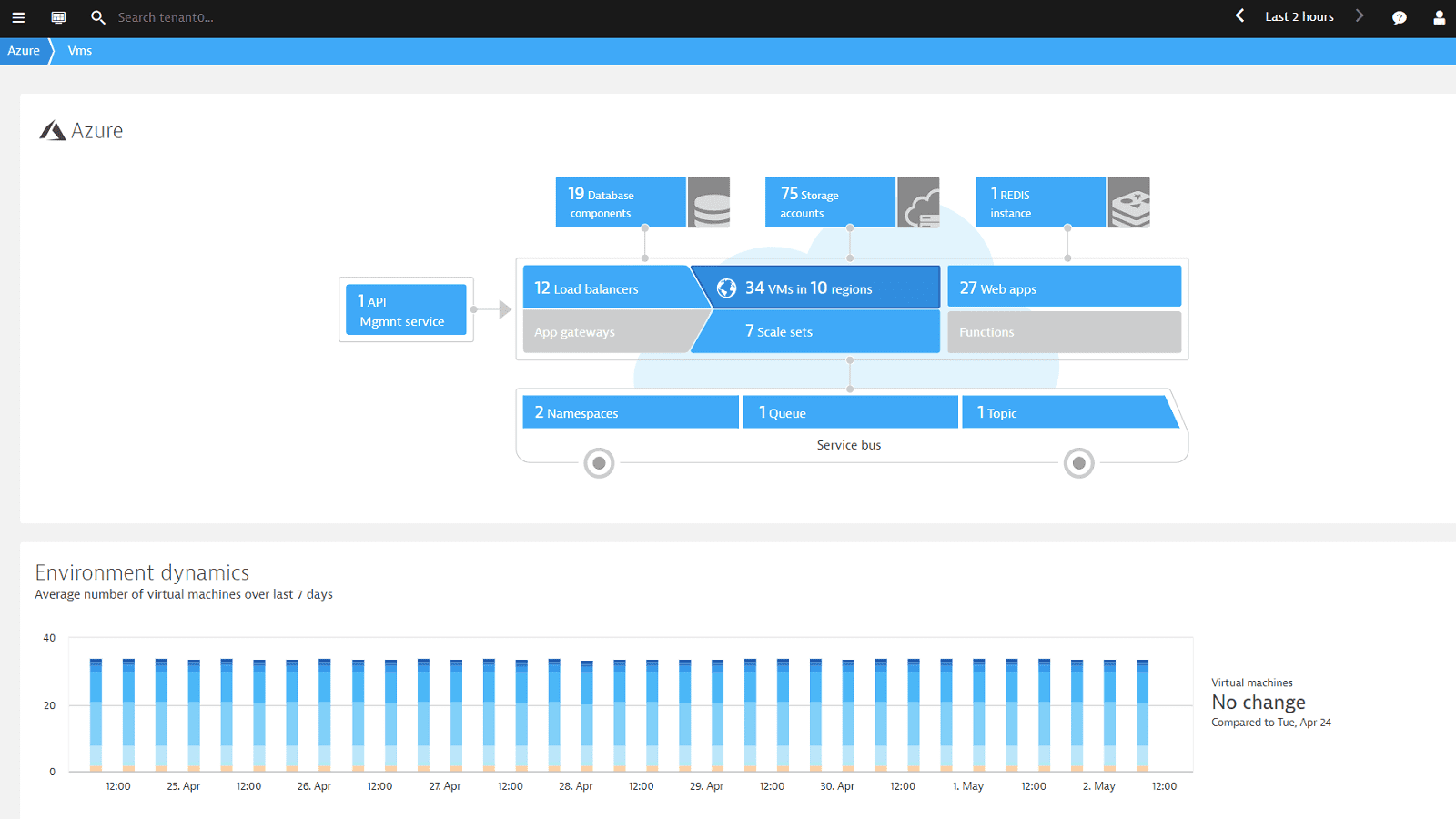 Full stack Azure monitoring, powered by AI
One click installation
Install just one agent, one time, forever—zero manual configuration.
Hands-free monitoring
Let AI analyze problems in milliseconds to pinpoint the underlying root causes of problems.
Less noise, more problem-solving
Let Dynatrace consolidate all related performance issues into a single actionable notification.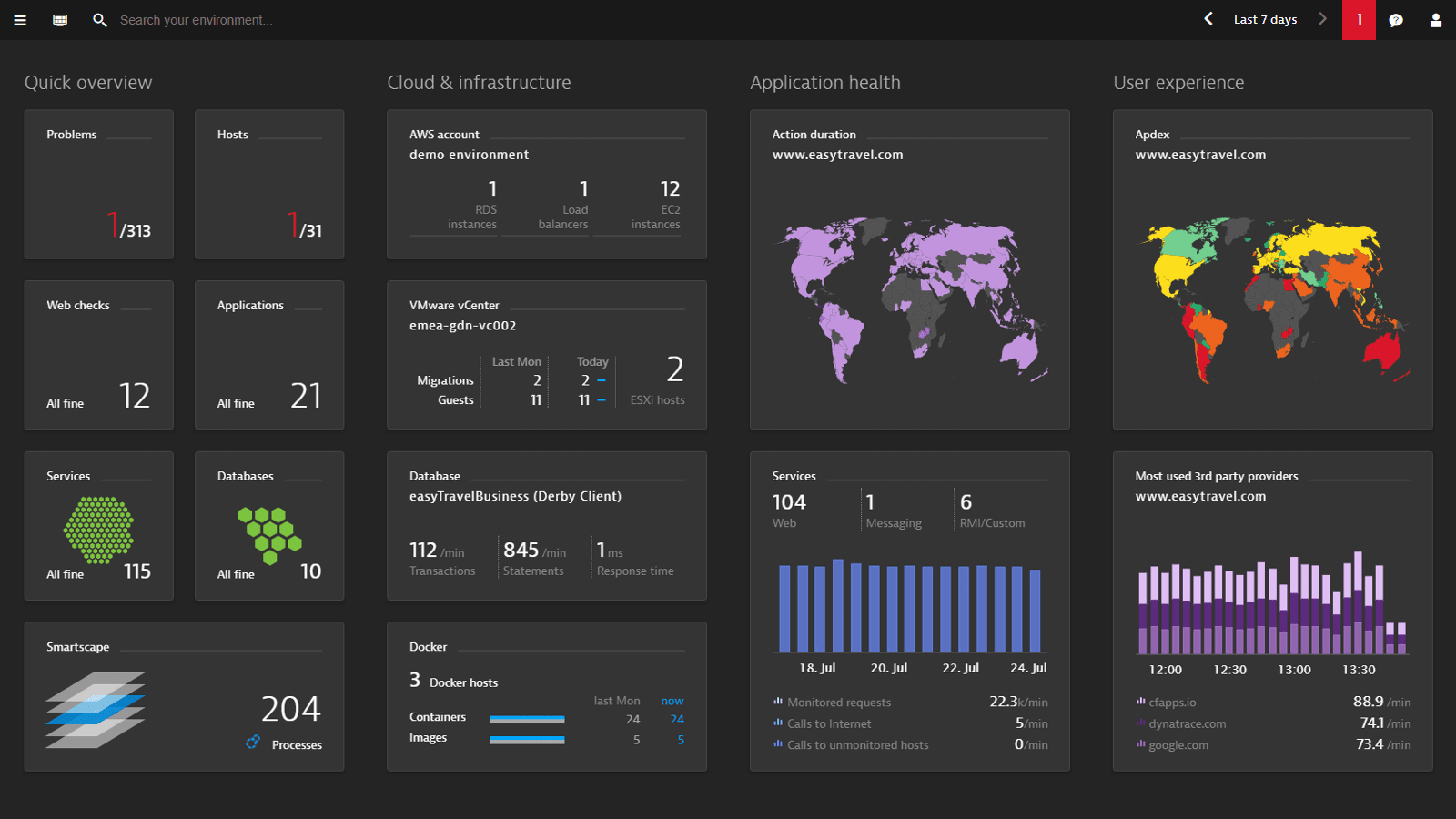 Native Azure monitoring, seamlessly integrated
The most complete set of performance monitoring capabilities for your Azure cloud
One click installation
Auto-discovery of your Azure cloud and the entire technology stack in under 5 minutes
AI-driven root cause analysis
Seamless integration with the entire application environment
First class support (auto-injection, auto-instrumentation) for .NET
First class support for .NET Core 2.0 and ASP.NET 2.0
Available as SaaS, as well as on-premises
See the Dynatrace difference
Try Dynatrace Azure monitoring free for 15 days
No manual configuration required. It just works.
One comprehensive solution for hybrid application environments
Dynatrace detects application dependencies and provides one consolidated view on application performance for:
Microsoft Azure, Amazon Web Services, SAP Cloud Platform, and all other leading cloud and container technologies
3rd party services and components and CDNs
On-premises applications and data centers
COOP Denmark
"Dynatrace's AI told us in an instant to adjust Azure auto scaling. This prevented us from shutting down our 500 supermarkets"
Jeppe Lindberg, Application Performance Manager
Innovate through AI-driven DevOps with Dynatrace on Azure
Microsoft Azure has an open philosophy: you can deploy any workload, any language, on nearly any operating system. It is a powerful cloud platform to start your DevOps journey on. This fits Dynatrace perfectly:
monitor microservices, containers, clouds, databases, and legacy apps
get full end-to-end visibility regardless of the physical, virtual, or cloud technology
seamlessly integrate with your existing software delivery tools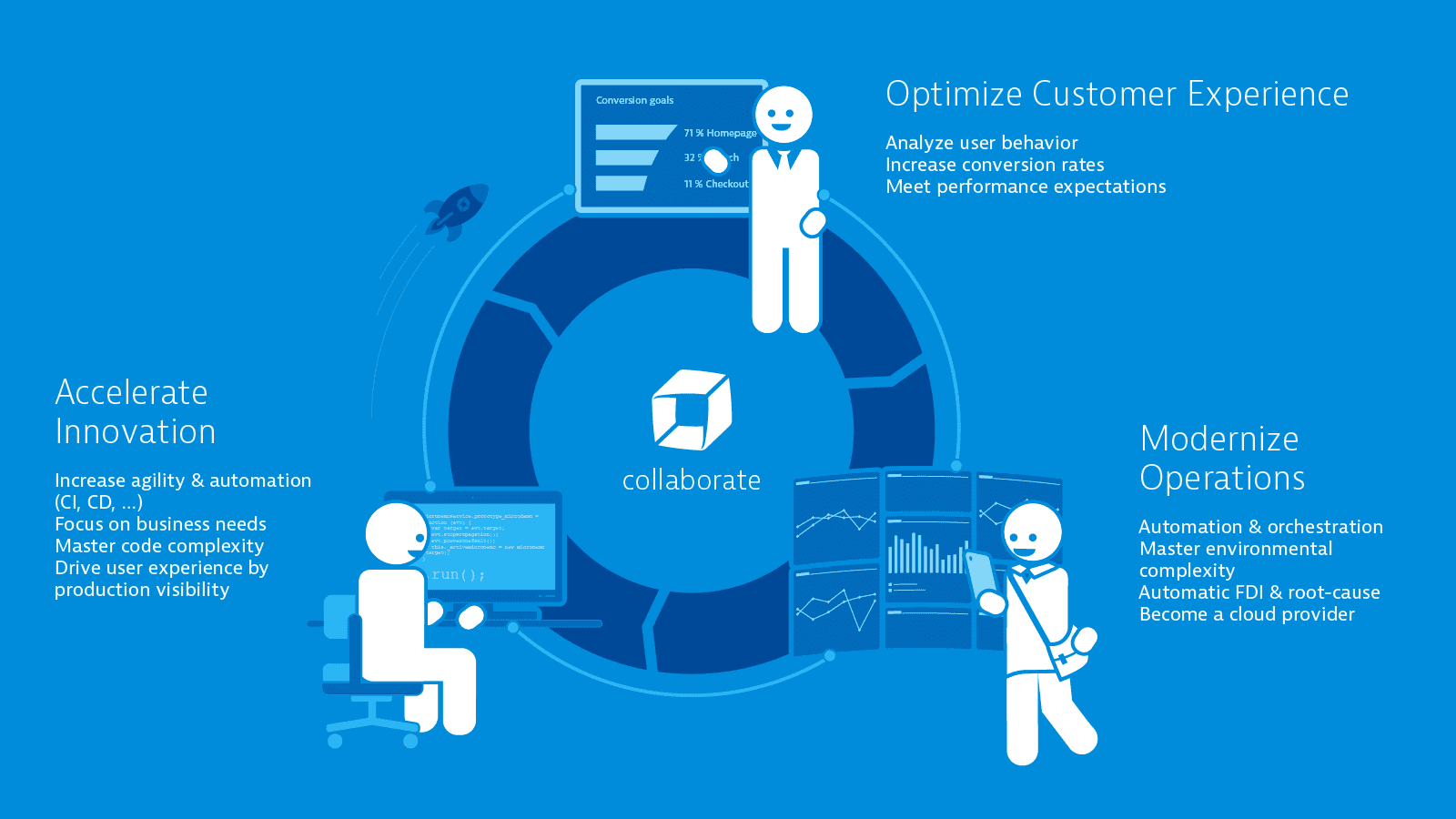 Be Microsoft Azure cloud native with Dynatrace
Gold Partner - Cloud Platform
Our Microsoft Gold Cloud Platform competency proves our best-in-class capability within the Microsoft Azure Platform and our ability to meet Microsoft's customers' evolving needs in today's dynamic business environment.

Leading brands worldwide trust Dynatrace
Azure monitoring in 3 easy steps
2. Connect the OneAgent
Get full insights with zero manual configuration
Auto-discovery and auto-baselining do the heavy lifting
3. You are all set ... really!
Prebuilt dashboards
Code level insights
Proactive notifications
Start monitoring Azure in under 5 minutes—powered by AI