DevOps for Web Developers
Struggling with quality issues in the frameworks you use
Are you getting bug reports from your testers or users about features not working on their browsers? But everything seems to work fine on your local machine? Are you tired of looking into compatibility issues of Angular JS, JQuery, Ember, Sencha, Google Web Toolkit, etc…?
Dynatrace captures JavaScript, rendering, and network round trips from the test use cases and your real end users. This eliminates the need to reproduce problems in browsers you don't even have on your machine and allows you to find solutions more quickly.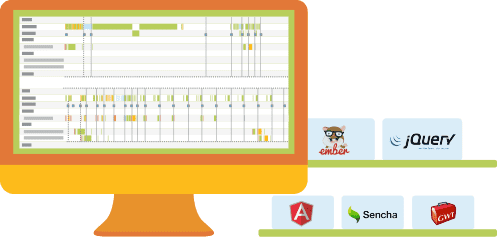 Spending too much time on manual web performance optimization checks
Built in browser diagnostics tools are great to get started with basic WPO on new websites, however, the more pages you have, the more you need to automate these checks.
Dynatrace integrates with your existing functional testing tools and automatically performs all WPO checks for you, notifying you of any regressions introduced by a code change you made. This allows you to spend more time on coding new features.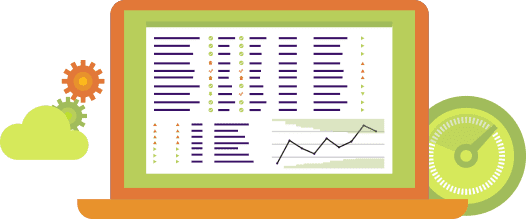 You don't get any feedback from your real users
You're proud of your new, cool web app, but how do you know if and how people are using it? Do you also not have access to the log files of your operation team?
Dynatrace gives you full end user visibility and a direct feedback loop right to your desktop. This allows you to learn more about your end users (browser version, OS, mobile/desktop, etc…) and how they navigate your pages. Understand where they drop out or where they suffer from bad UX and how to prevent these issues from occurring in the future.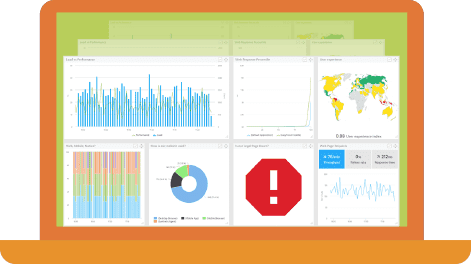 You don't know whether your server-side REST calls are scaling under load
You developed your own server-side REST calls, or inherited them, but do you know how they impact user experience?
Dynatrace gives you visibility from the browser, through the JavaScript frameworks, into your server-side REST implementations, all the way to the database, and back. Eliminate any scalability issues early on to ensure an awesome user experience, even if you have thousands of concurrent users.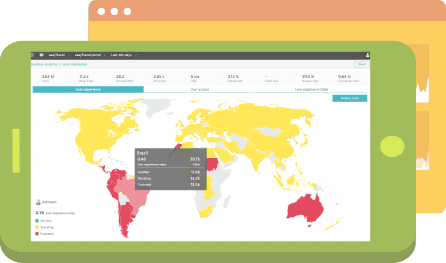 DevOps for your job role
Start your free Dynatrace trial today!