PurePath technology
Drill down into code-level details for method-level transactions, end to end
The Dynatrace trump card: Code-level insight into every transaction
---
Our patented PurePath technology uniquely captures and analyzes every single transaction end to end across every tier of your application technology stack—beginning at the browser and extending through all services, all the way down to the code and database level.
Nobody else can do this. Other APM vendors provide this granular level of detail for only some transactions, and usually only after an alert has been triggered.
Complete diagnostics for every swipe, every click, for every user, across every tier —24x7 high-fidelity data, no partial snapshots or averages.
Code-level visibility across browsers, web apps, mobile apps, web servers, Java, .NET, PHP, databases, middleware, mainframe apps.
PurePath automatically injects itself inside the application, no code changes or scripting or sensor placement required.
Go from big picture to granular detail with just a couple of clicks
---
The power of Dynatrace artificial intelligence is that it takes all this rich PurePath data, analyzes it in milliseconds, automatically detects performance anomalies, and pinpoints root causes. You don't have to drill down here, drill down there to uncover problems.
But sometimes you want or need to deep-dive into an individual transaction. With just a couple of clicks, Dynatrace takes you from the Smartscape visualization right into the PurePath code-level details.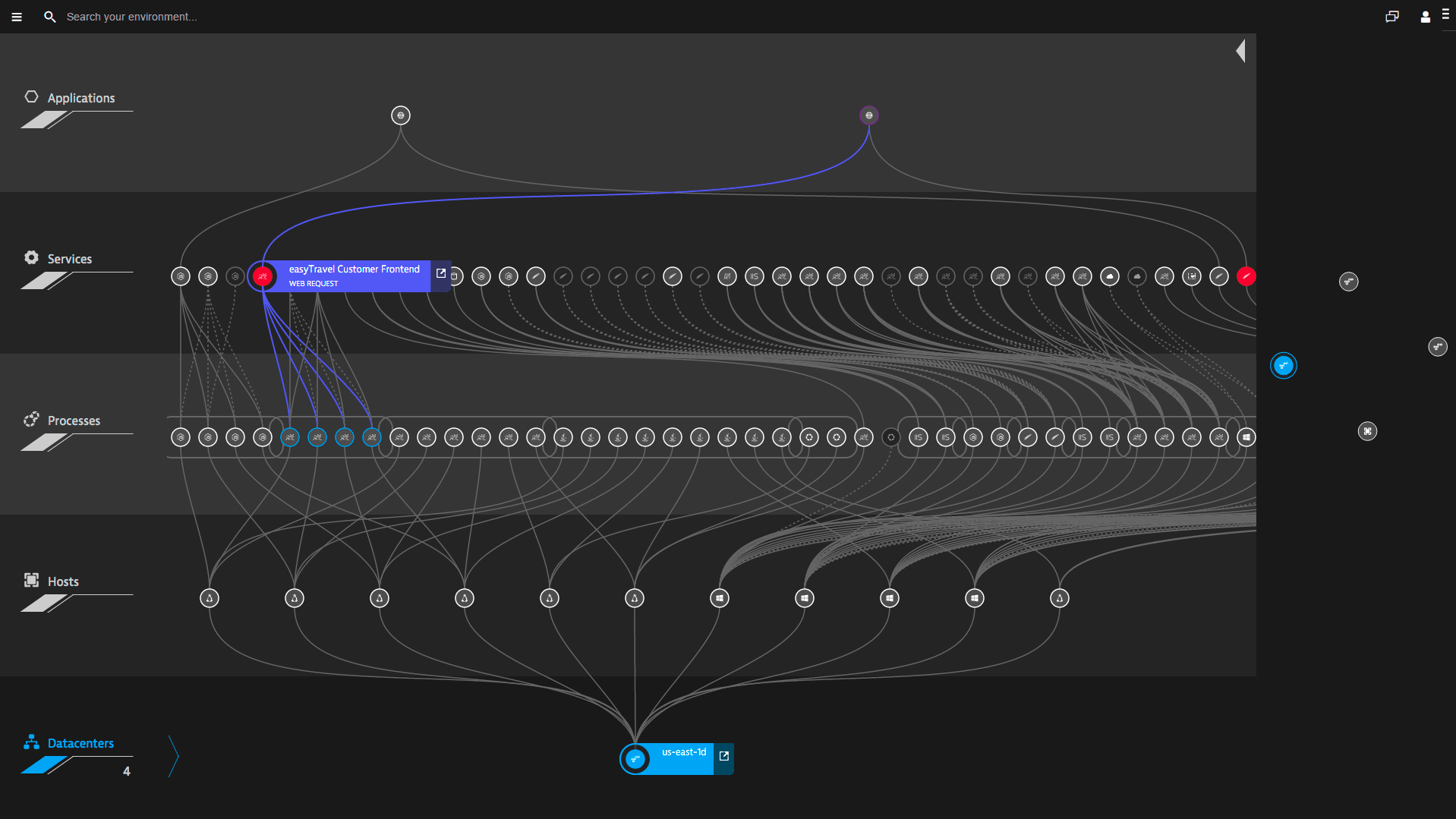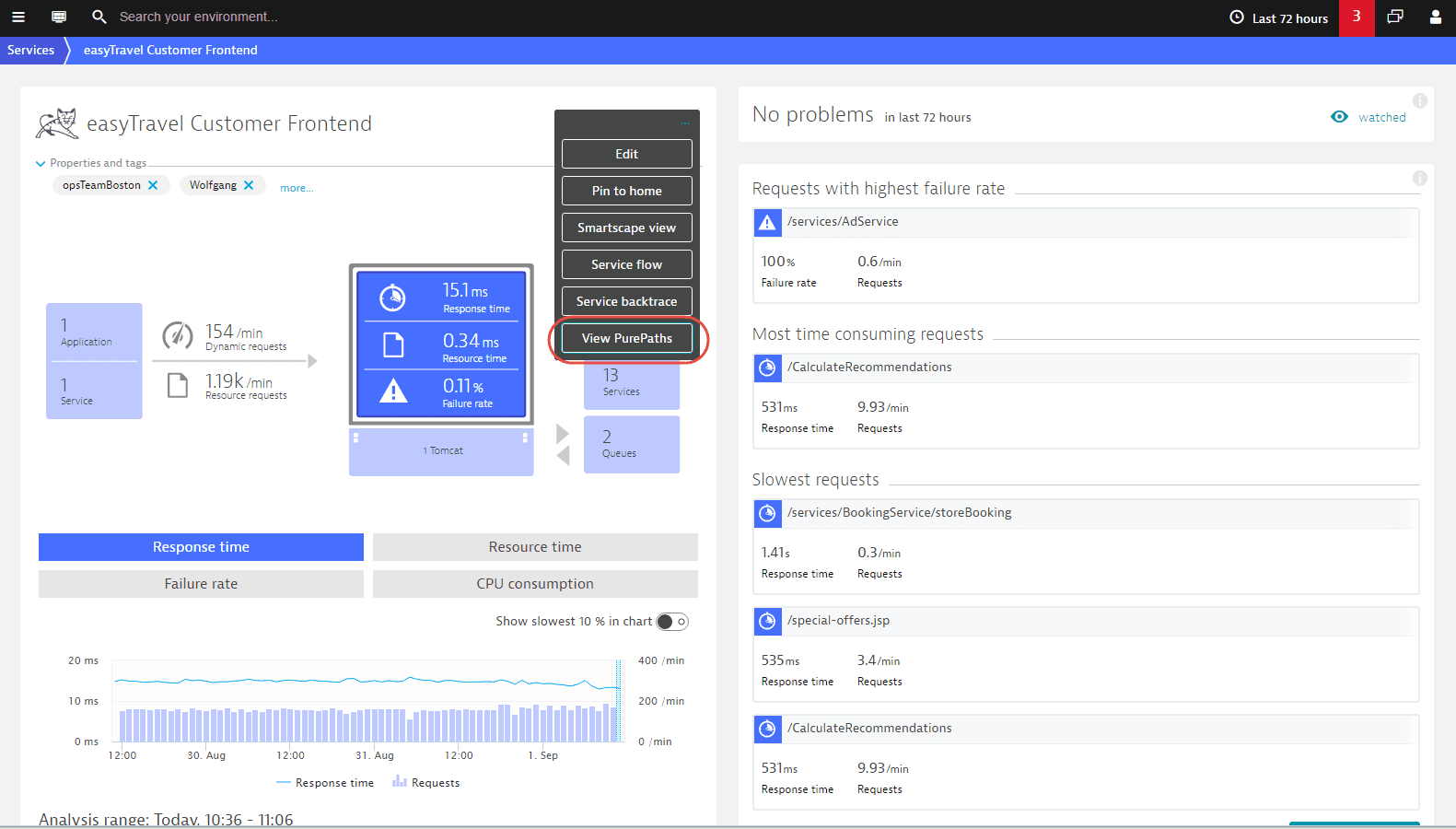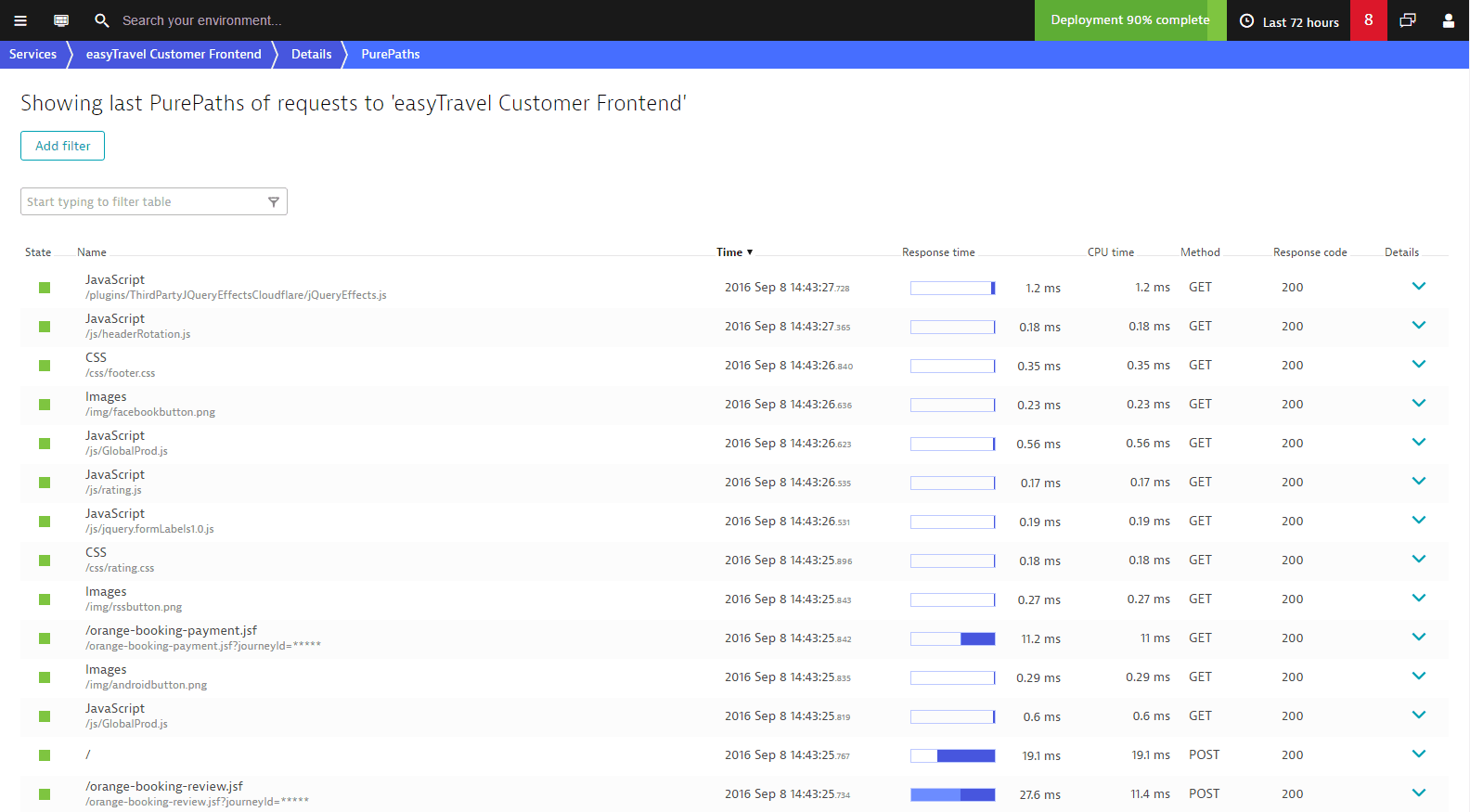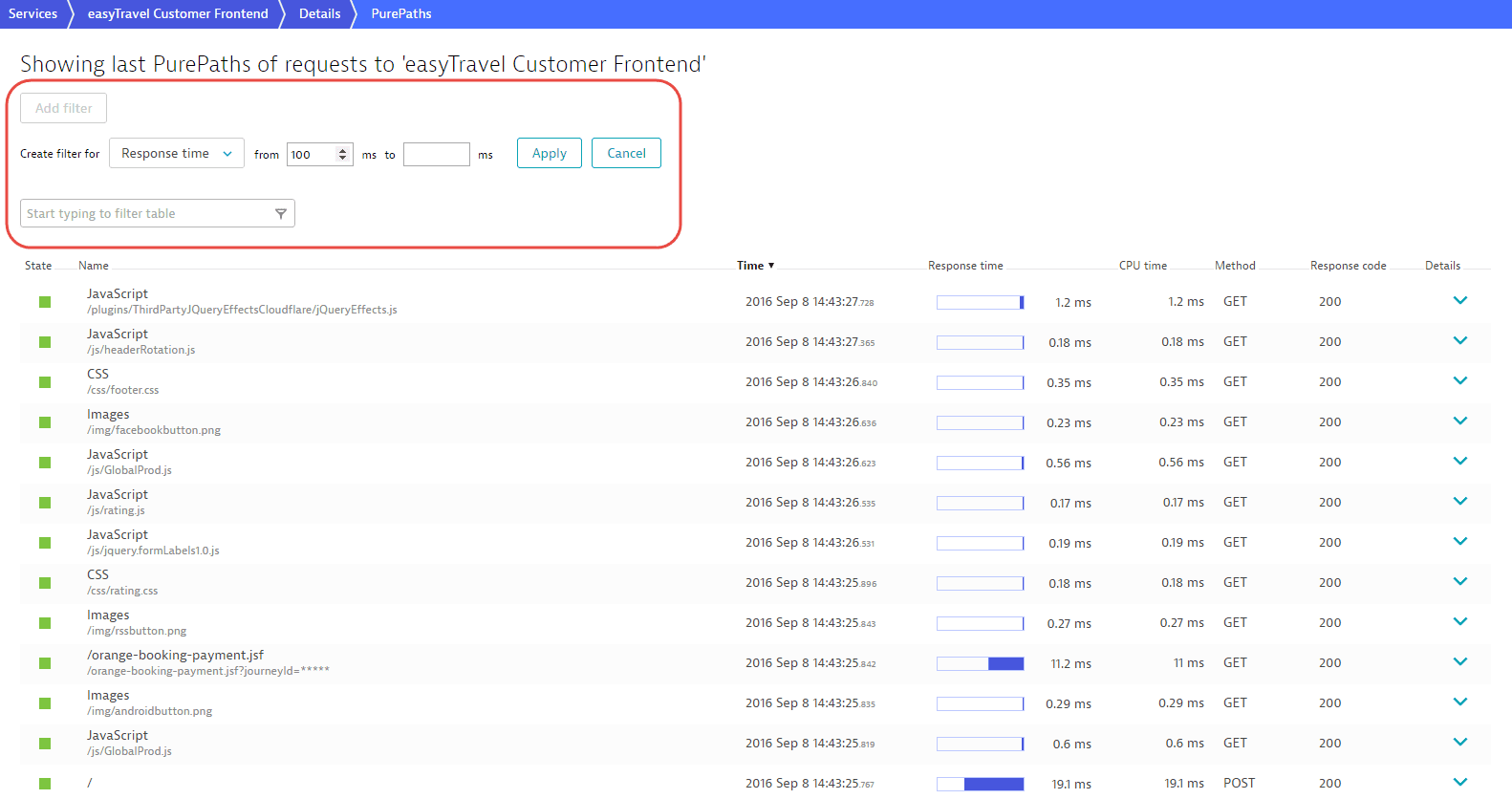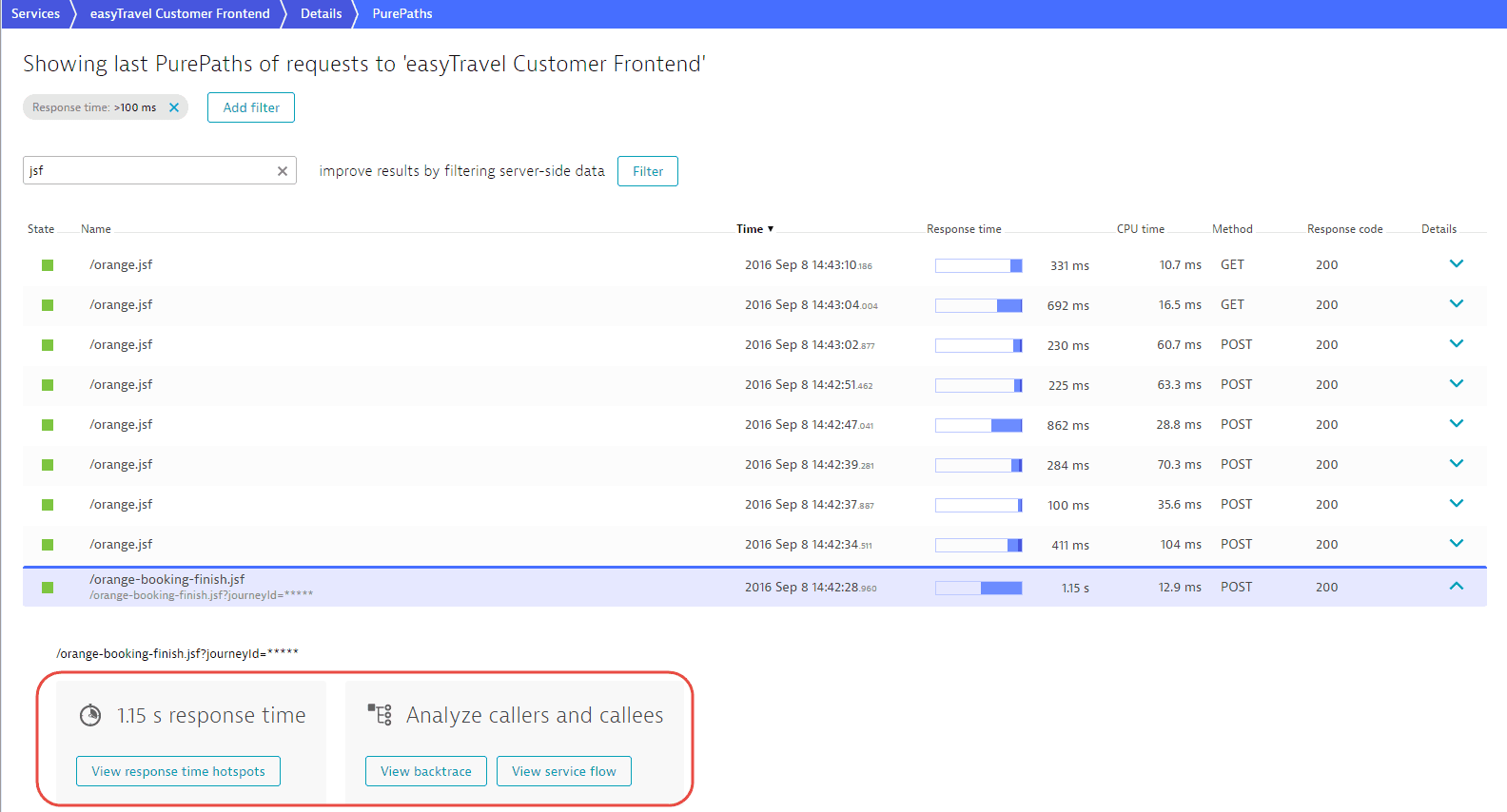 Optimizing performance needs all the data
---
Just because a transaction is within acceptable parameters doesn't mean there aren't opportunities to optimize performance. To go beyond firefighting, you need to understand how performance affects customers—ALL customers, not just those experiencing problems. Dynatrace lets you browse, sort, filter, and analyze thousands of PurePaths from multiple perspectives.
Access PurePaths by specific type of service request.
Filter PurePaths by Response time, CPU time, HTTP Response code, HTTP Method, service instance, and more.
Analyze individual PurePaths by View response time hotspots, View service flow, or View backtrace.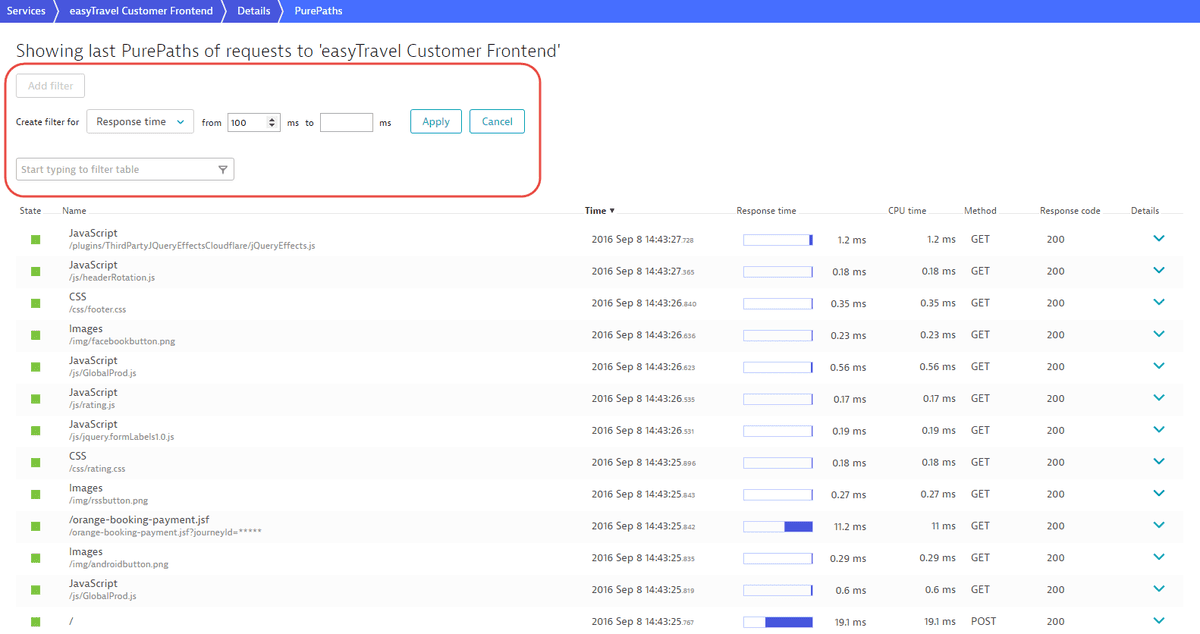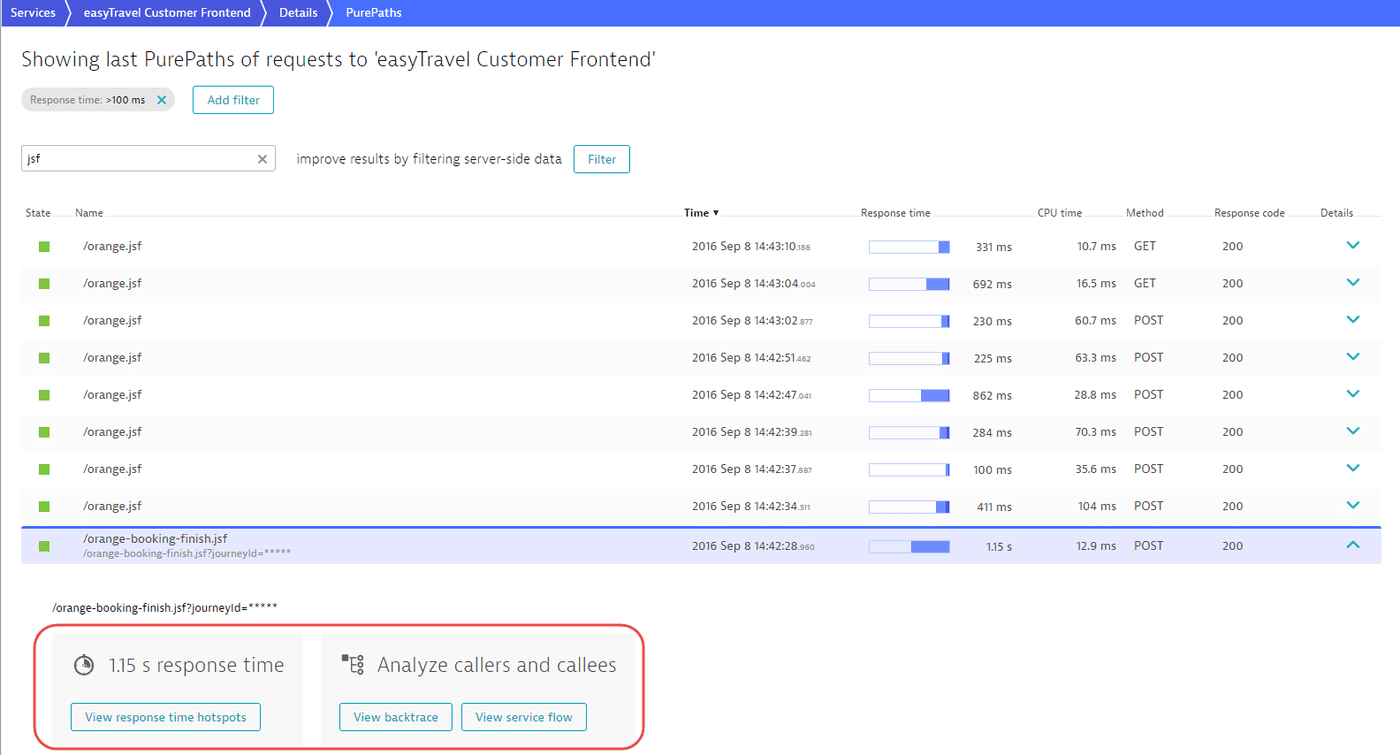 Depth and completeness of PurePath data fuels AI
---
PurePath traces any transaction no matter where it goes: through applications, cloud (public, private, hybrid), 3rd parties, virtualized tiers, user devices, and more. PurePath data empowers the Dynatrace artificial intelligence engine to understand how all transaction service requests flow through the application delivery chain. This horizontal understanding, combined with our full-stack, gap-free vertical view, enables AI to automatically detect performance anomalies and pinpoint underlying root causes by: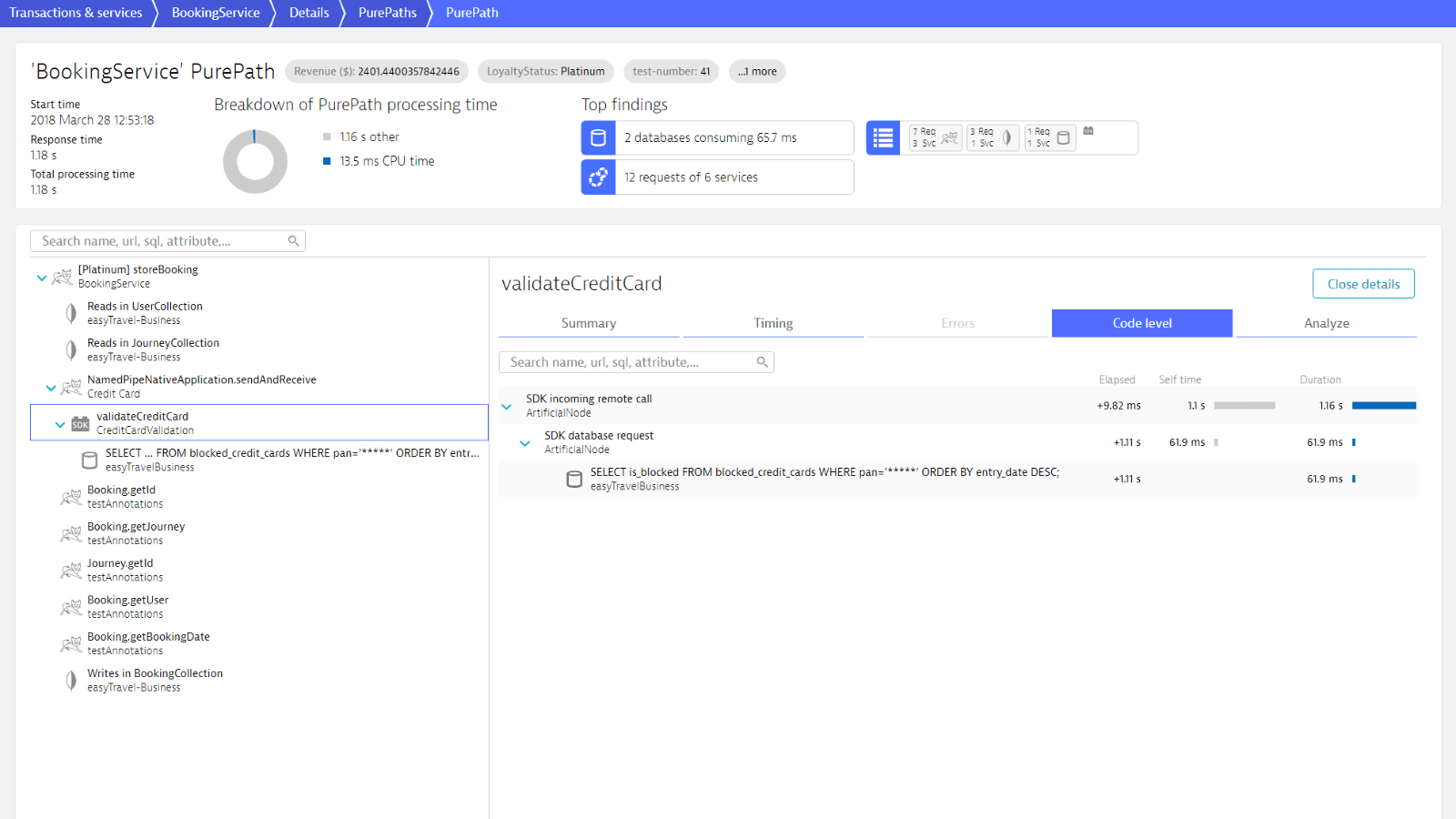 Thomas Cook
"With Dynatrace PurePath® technology we can trace transactions and quickly identify where performance issues are occurring. In one case, we were able to decrease SQL load on our database server by 40% using only three development hours."

Kronos
"PurePath® provides us with objective, rational, intuitive and easy-to-use results. There's never a question about what happened or why."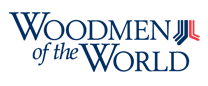 Woodmen of the World
"Before Dynatrace, we had a difficult time explaining technical issues to the business team. With PurePath® we can use plain language to say, Okay, when you click on this, here's what happens."
How does PurePath work?
---
PurePaths are code-level traces that span the entire application delivery chain. Whenever a user initiates an interaction with an application (either real or synthetic activity), Dynatrace gives the transaction a unique ID. As the transaction launches requests, this ID "travels" with the requests on thread-local storage from tier to tier— so we know that all other methods on that thread belong to the same transaction. Ultra-lightweight code components capture relevant metrics and send them to a collector. Then all metrics are sent to the Dynatrace server, where they are sorted and assembled into PurePaths.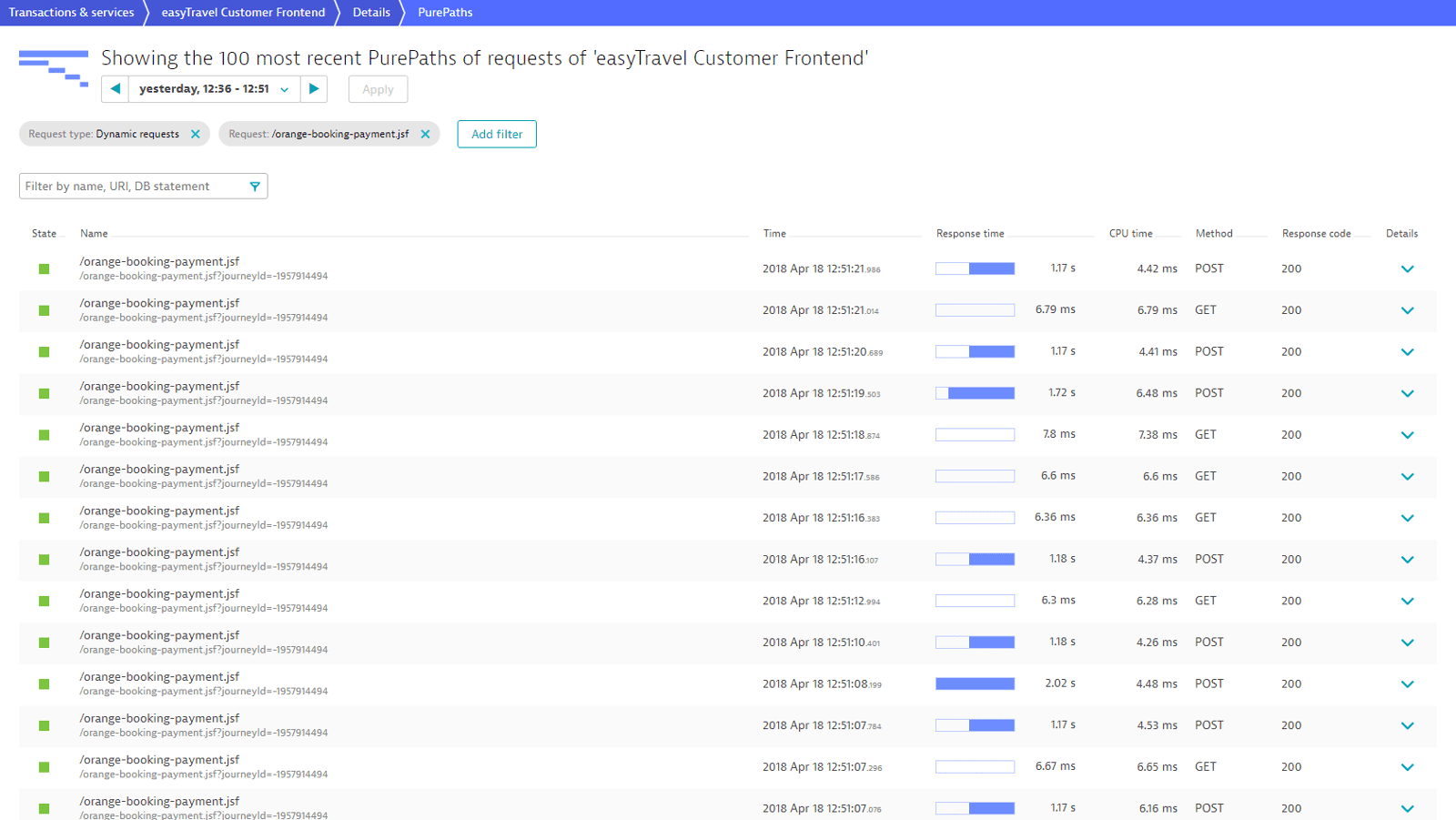 Learn more from these resources
Start your free Dynatrace trial today!
---
You'll be up and running in under 5 minutes:
Sign up, deploy our agent and get unmatched insights out-of-the-box.
Just a few of our enterprise customers