Digital experience management
Optimize user experiences across all applications and know the business impact of every digital experience.
Try for free
See the magic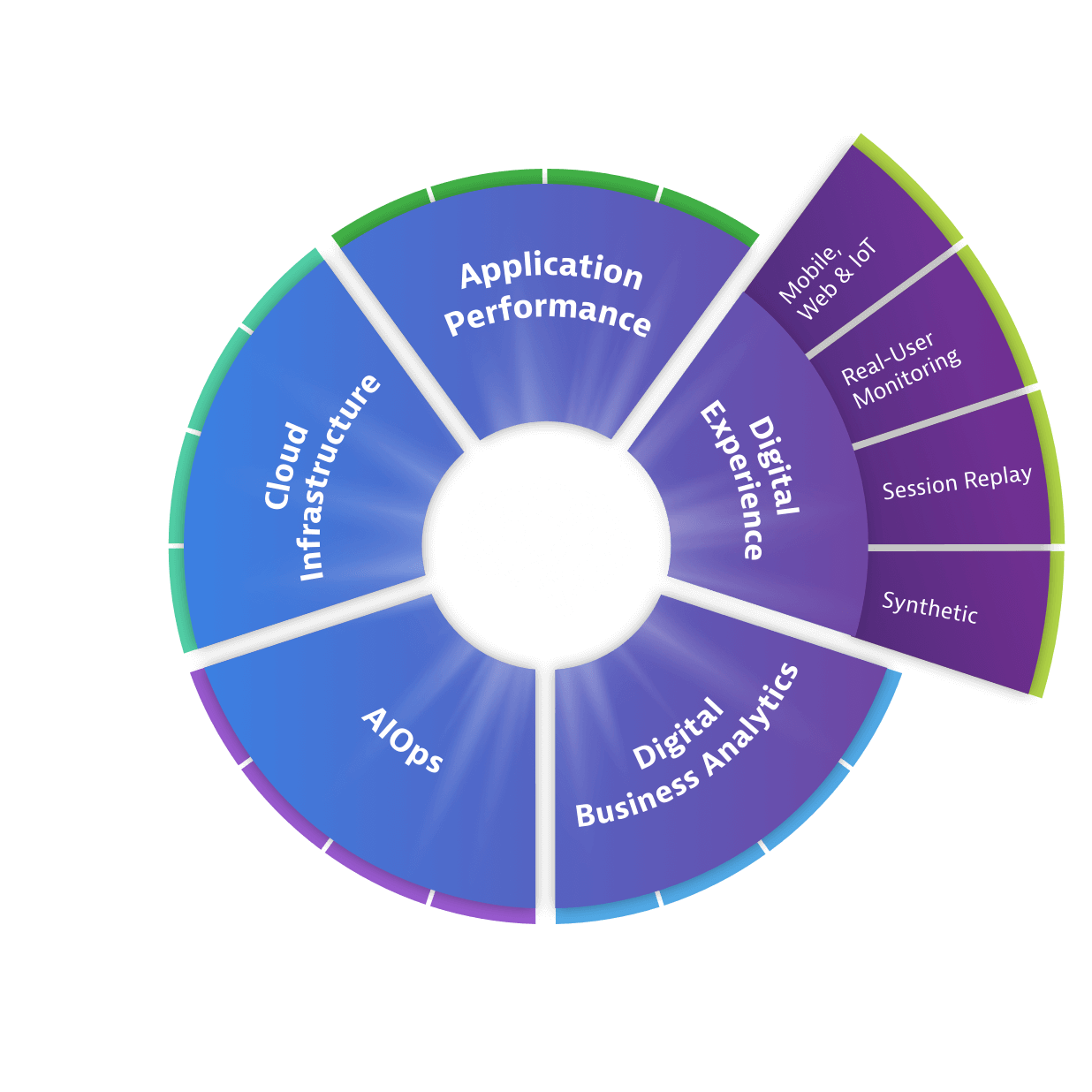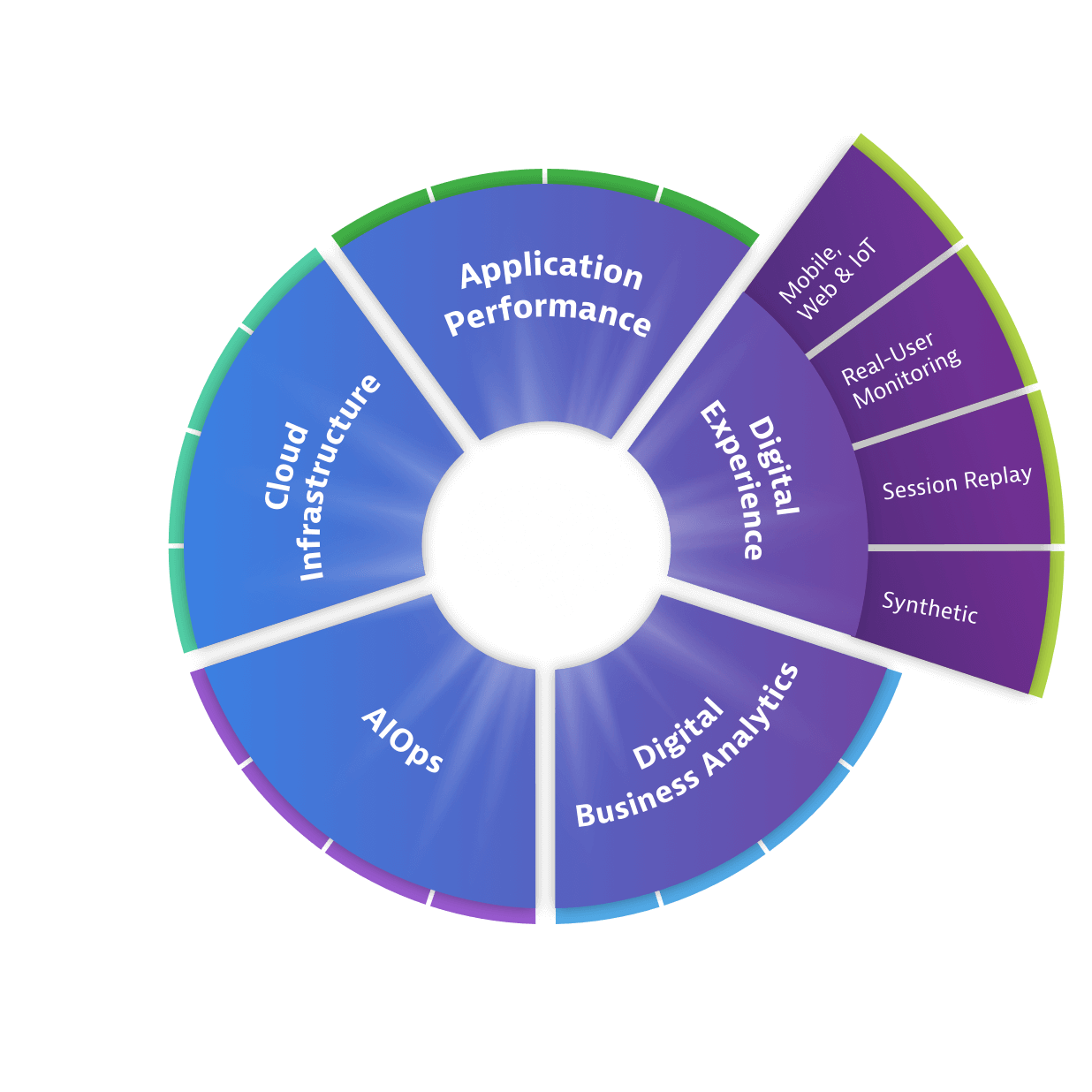 Improve your bottom line with user experience insights across Web, mobile and IoT
---
Real-user monitoring for every customer journey
---
Gain a 360-degree view into all activity from every mobile and web application user across all devices and browsers. Real time AI-based analysis on user data assesses satisfaction, detects struggles and proactively remediates issues before they negatively affect your customers.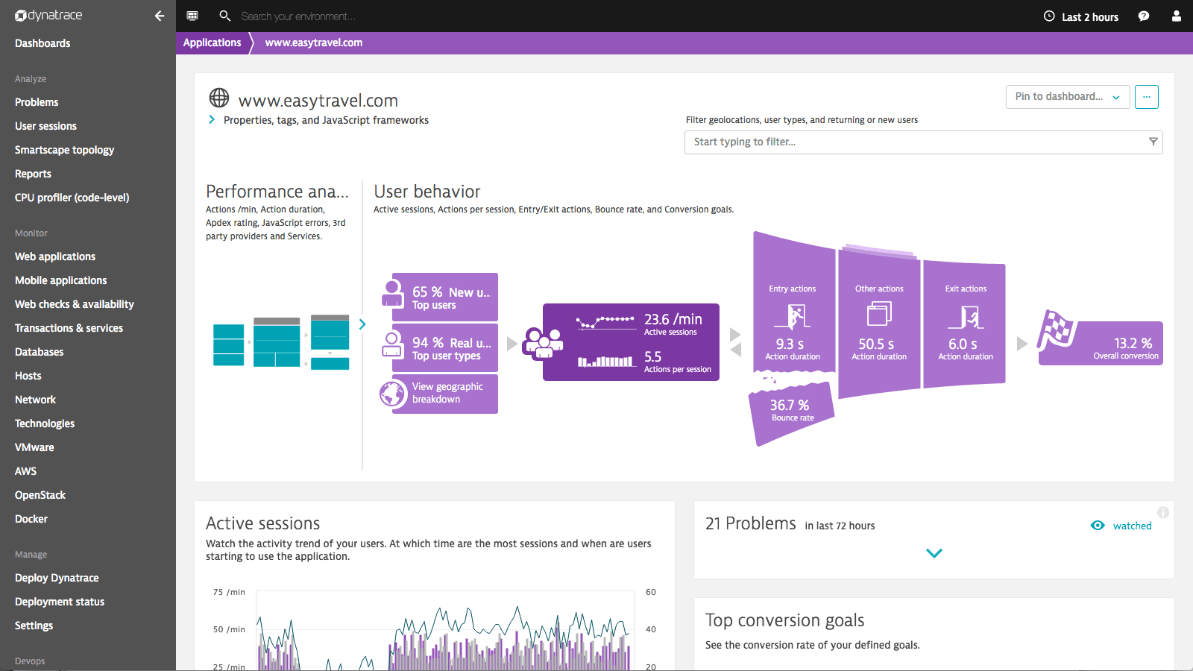 Proactive synthetic monitoring across a global network
---
Simulate, measure and compare your mobile and web channels using industry leading synthetic-monitoring to measure performance and benchmark against competitive sites from the geographies where your customers are located and emulate real user behavior.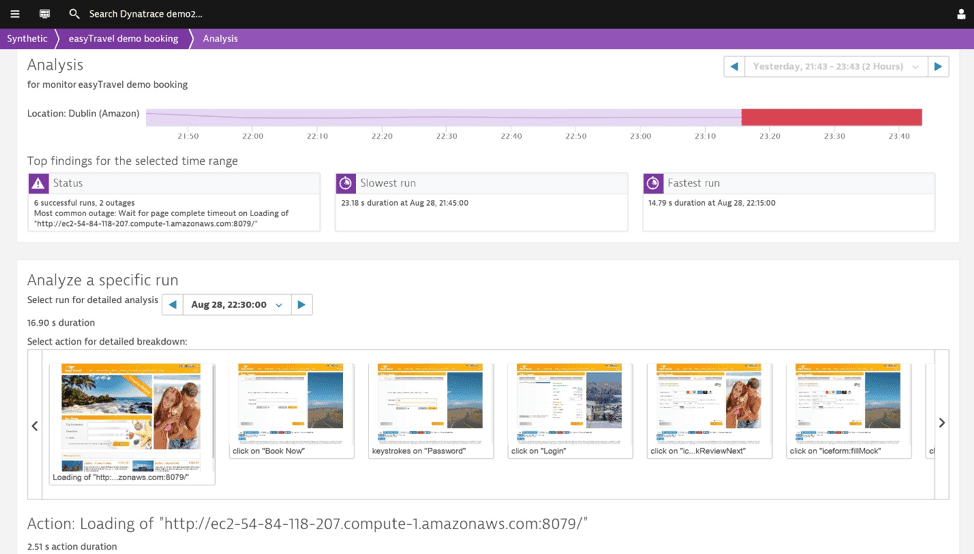 4K movie-like session replay
---
Intuitively identify, troubleshoot and resolve customer issues with an easy-to-use solution which captures, indexes and visually replays the complete digital experience for every user. Understand your customers like never before, with the industry's highest fidelity session replay.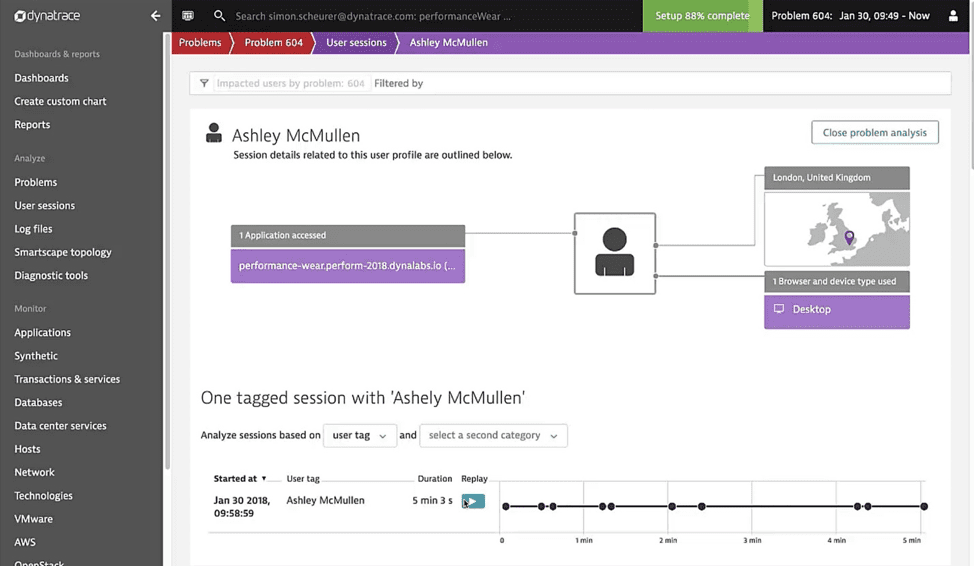 Nordstrom
Dynatrace gives us the ability and the confidence to keep learning from our customers. It shows us exactly where there are issues and—just as important—it shows us where there aren't."
Gopal Brugalette, Performance Architect at Nordstrom

Explore customer stories
---