Digital experience management
Monitor, analyze and optimize every digital interaction with your customers
Free trial
See the magic
Successful digital experience requires immediate answers to
---
Performance
53%
of mobile users abandon session if longer than 3 seconds to load
Impact
79%
of users will not return after negative experience
Root Cause
75%
of customer expect online help resolution within 5 minutes
User experience insights improve your bottom line
---
Visualize the impact on users
Understand how specific issues or overall performance impacts every single user session and prioritize by magnitude.
Understand your customers' behavior
Recognize your customers' mood and behaviors being expressed digitally to predict and even influence their next-steps in their journey.
Optimize every user experience
Gain a 360-degree view between BizDevOps to drive collaboration, enhance user experience and ultimately increase conversion rates and user satisfaction.
Full visibility into real user journeys
---
Gain full visibility into all activity from every mobile and web application user across all devices and browsers; analyze user data in real-time to assess satisfaction, detect struggles and proactively predict and influence next steps in their digital journey.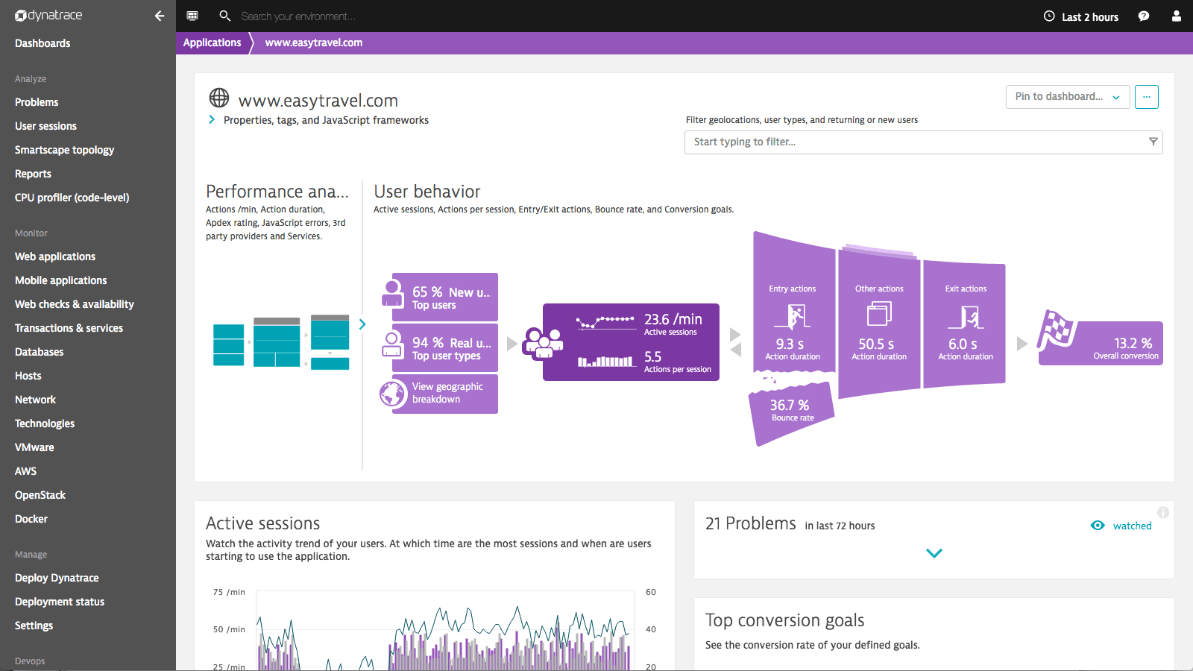 Get proactive with Synthetic Monitoring
---
Simulate, measure and compare your mobile and web channels using the world's best synthetic-monitoring network to monitor performance from the geographies where your customers are located and emulate real user behavior from around the world.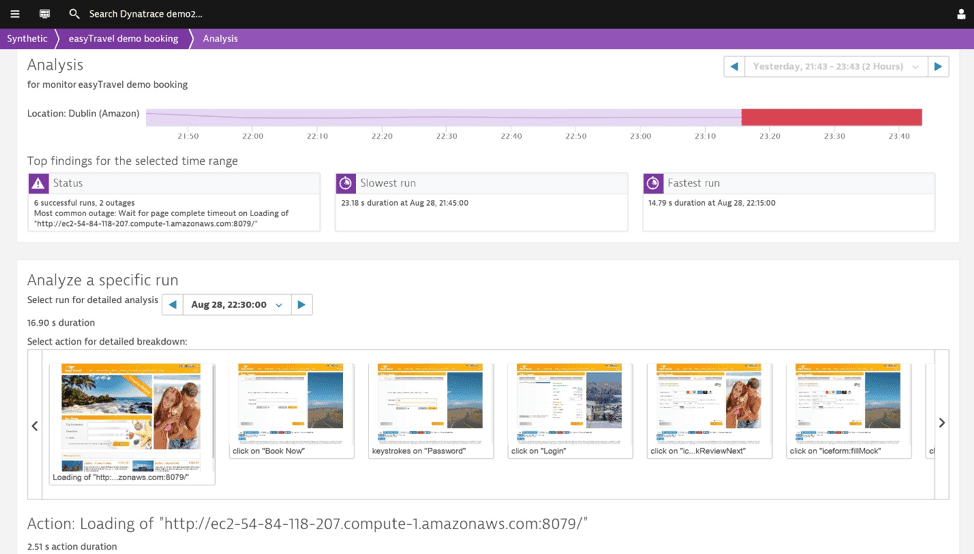 See exactly what your users see
---
Intuitively identify, troubleshoot and resolve customer issues with an easy-to-use solution which captures, indexes and visually replays the complete digital experience for every user in a movie-like interface, providing additional visual context to every transaction as part of a fully integrated DEM solution.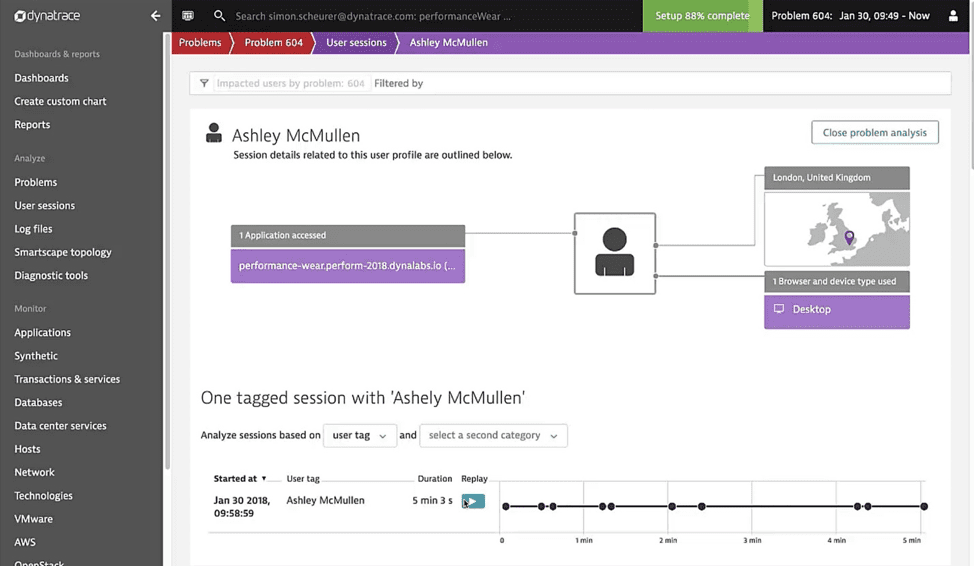 Nordstrom
Dynatrace gives us the ability and the confidence to keep learning from our customers. It shows us exactly where there are issues and—just as important—it shows us where there aren't."
Gopal Brugalette, Performance Architect at Nordstrom

Explore customer stories
---
Start your free trial now
---
Get ready to be amazed in 5 minutes or less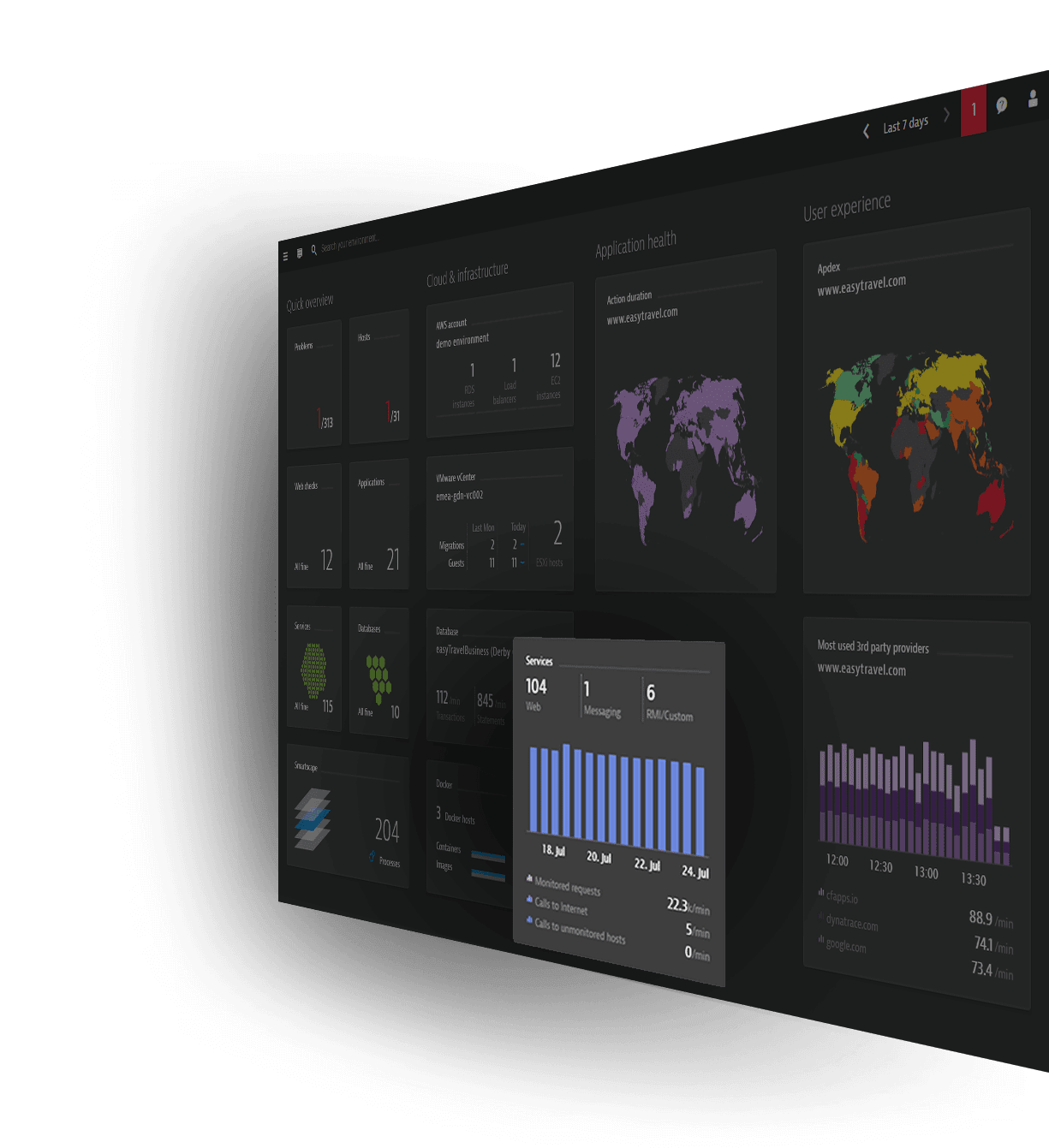 More about
digital experience management
Vision and Execution leader
---
Positioned furthest in Completeness of Vision and highest for Ability to Execute: The Gartner Magic Quadrant for Application Performance Monitoring (APM).
Download the report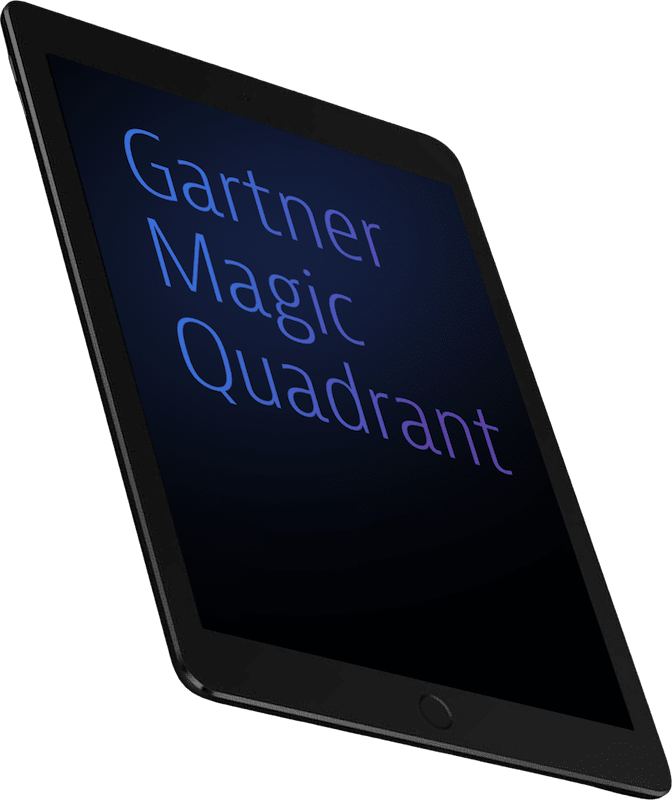 What's new
---