Dynatrace vs. New Relic
Dynatrace delivers fully automated monitoring at web-scale. Powered by artificial intelligence, Dynatrace makes it easy to get full stack coverage of your dynamic, cloud and microservice-based applications.
Try for free
See the magic
See why they chose Dynatrace over New Relic
---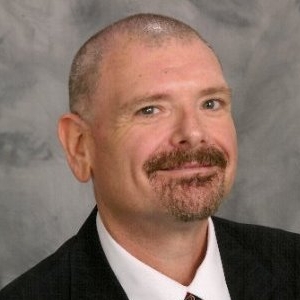 BARBRI Inc.
"We were using New Relic, but we never got the full picture of our production environment. Dynatrace claimed to be super simple and we thought let's try it. Honestly we were amazed by how simple it really is."
Mark Kaplan, Senior Director IT, Barbri


Norwall PowerSystems
"Since changing over from New Relic, we have been able to take a more proactive approach to our decision making. Dynatrace's easy access to customizable dashboards show me what's going on with our sites immediately."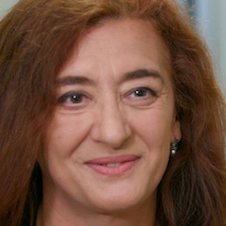 ZoomInfo
"We chose Dynatrace over New Relic and other companies because it allowed us to identify and get in front of performance issues more quickly and efficiently. With Dynatrace, we can be more agile, proactive, and address issues before they ever reach our customers."
John Robinson, IT Architect at ZoomInfo

Why choose Dynatrace over New Relic?
---
AI-powered, full stack and automated
Auto-everything makes it easy
With Dynatrace, everything is automated. Instrumentation, discovery, baselining, problem identification, business impact and root cause all happen out-of-the-box with no configuration. Get up and running in minutes.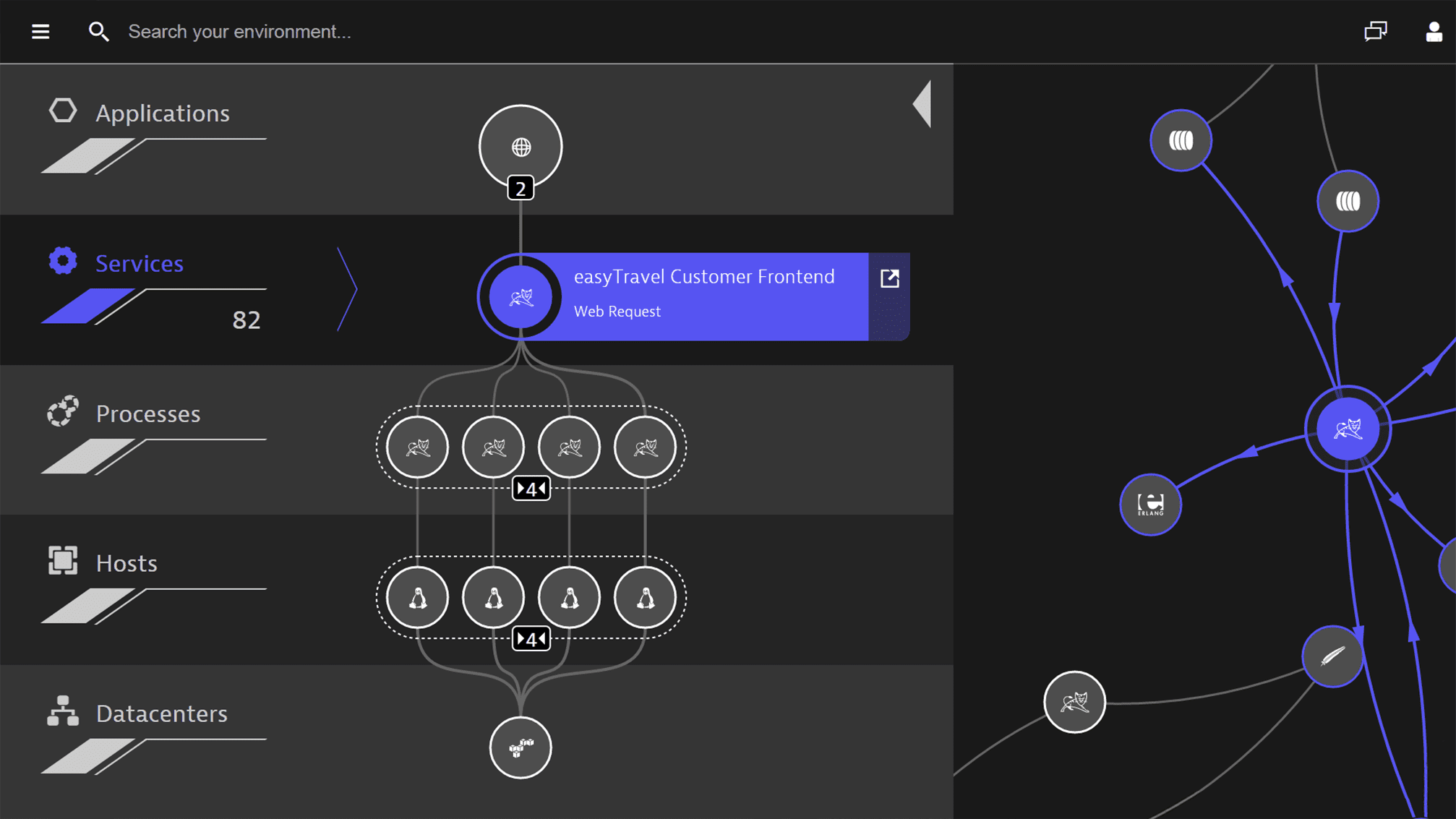 AI powered answers, not just alerts
Dynatrace is powered by artificial intelligence. That means we analyze millions or even billions of dependencies to automatically identify problems, their business impact and the root cause. New Relic provides dashboards and metrics and leaves the burden on you to find and resolve issues.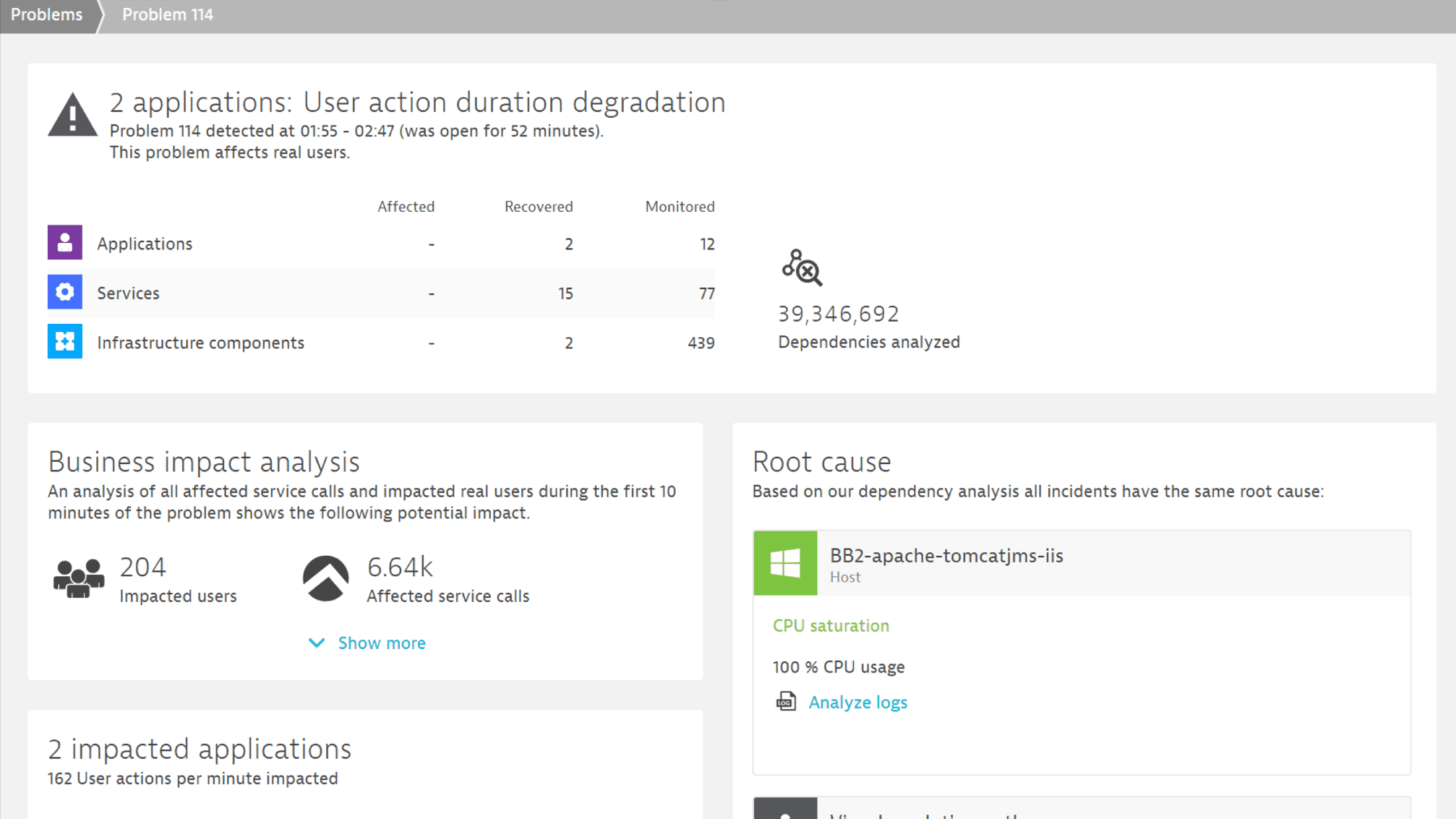 Docker and microservice magic
Dynatrace is the only monitoring solution engineered to automatically detect all containers and microservices, as they spin up, without modifying images or manual configuration. New Relic requires you to install multiple agents, and to modify your container images.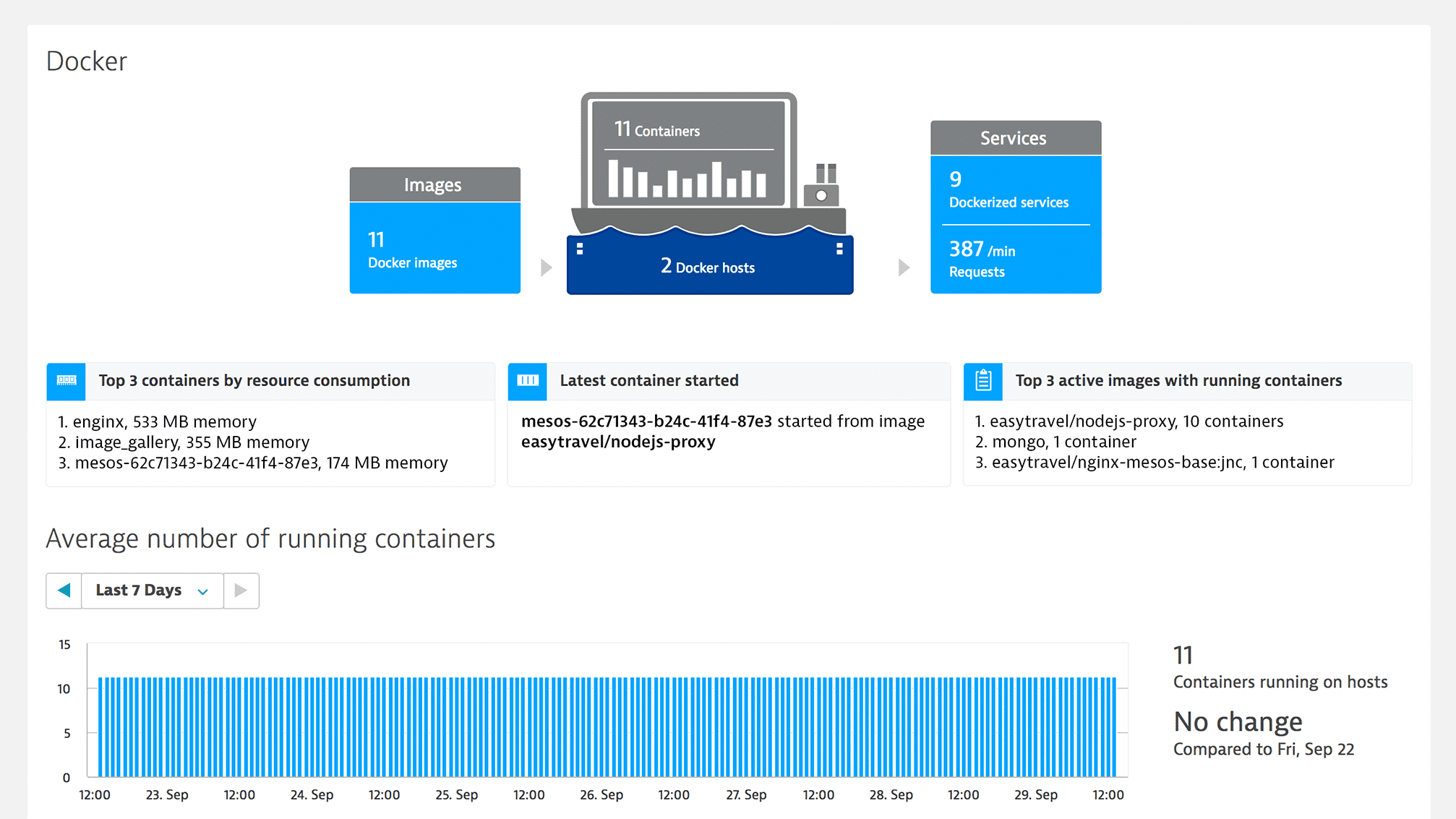 Everything in one solution
Dynatrace provides full stack, enterprise monitoring in a single solution. From the end user experience, application code, and cloud infrastructure, including network and log analytics. With New Relic, you need to add tools from other vendors to get the complete picture, and even then you're left to manually correlate data. This makes Dynatrace the perfect New Relic alternative.
Dynatrace vs. New Relic: The difference is clear
---
Dynatrace
New Relic
Ease of deployment and updates

Dynatrace: OneAgent, fully automated discovery, baselining and updates. SaaS & on-premise.
New Relic: Requires multiple agents and manual deployment & updates. SaaS only.




Scalability

Dynatrace: Horizontal cluster architecture scales to +100k hosts.
New Relic: Limits at 5K hosts, no end-to-end observability across large hybrid cloud environments.




Transaction visibility

Dynatrace: Every transaction, end-to-end, for effective troubleshooting, optimization, and AI.
New Relic: Limited due to sampling/snapshot approach.




Problem identification and resolution

Dynatrace: Artificial intelligence identifies problems, business impact and root cause.
New Relic: Alerts and dashboards only – leaves troubleshooting to you.




Integration

Dynatrace: Robust APIs and integration w. all enterprise apps.
New Relic: Limited integration capabilities.




Total cost of ownership

Dynatrace: 1/10th TCO - 100x faster to deploy + 1/10th the people needed
+ 1/10th server capacity needed + 20x faster MTTR




Application/technology coverage
Dynatrace
New Relic
Digital Experience

Dynatrace: Best-in-class real user and synthetic transaction monitoring.
New Relic: Monitors real users, but not end-to-end at scale. Limited synthetic capabilities.




Application Performance

Dynatrace: Supports most common languages and database tiers with single agent.
New Relic: Supports most common languages and database tiers with multiple agents.




Infrastructure

Dynatrace: Full stack monitoring including log files and network.
New Relic: Separate product & dataset, requires correlation with APM data.




Cloud IaaS support

Dynatrace: Full integration w. AWS, buy from marketplace.
New Relic: Limited integration, only some products available on marketplace.




Cloud native support

Dynatrace: Automatic observability into containers, integration w. Cloud Foundry & OpenShift.
New Relic: Manual deployment requires changes to Docker images, correlation.




Apps of record (e.g. SAP, Oracle, Citrix)

Dynatrace: Support for enterprise apps including Oracle EBS, SAP, and Microsoft Exchange.
New Relic: No observability into key apps of record.




What's new?
Sign up for Dynatrace today!
---
Dynatrace seamlessly integrates with your cloud and container environments
---
Recognized by industry analysts
---
Why Dynatrace?
---
AI powered, full stack, automated monitoring. It's APM, but it's not as you know it.
The only solution for the hybrid multi-cloud enterprise.
1. Easy to use
Single agent install, auto detects, auto configures. Webscale to 100,000 hosts.
2. See everything
User, app, logs, databases, hosts, network. All-in-one. Nobody matches our data capture.
3. Rapid answers
Our deterministic AI is continually learning, diagnosing, and self-healing. It's superhuman.
Sign up for Dynatrace today!
---
You'll be up and running in under 5 minutes:
Sign up, deploy our agent and get unmatched insights out-of-the-box.
Just a few of our enterprise customers