Dynatrace vs. Cisco AppDynamics
Dynatrace delivers fully automated monitoring at web-scale. Powered by artificial intelligence, Dynatrace makes it easy to get full stack coverage of your dynamic, cloud and microservice-based applications.
Try for free
See the magic
See why they chose Dynatrace over AppDynamics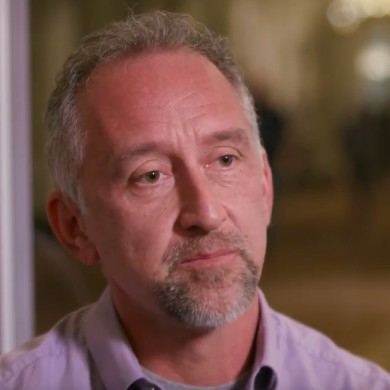 Raymond James
"Dynatrace adds tremendous value to find and analyze deep application code level problems. This solution helps us eliminate service outages and disruption to end users and improves our SLAs to customers.""
Jeff Palmiero, Manager of Application Performance Monitoring at Raymond James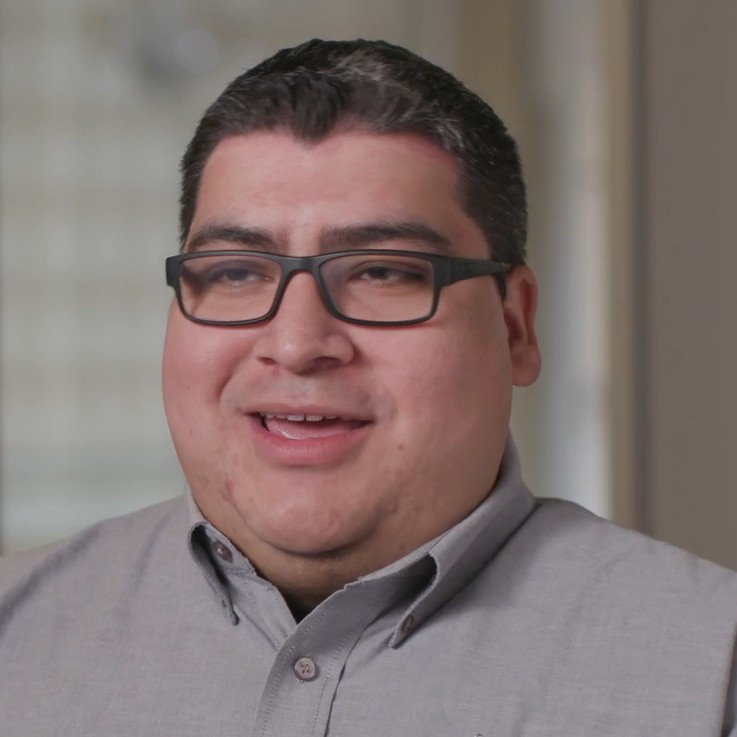 Citrix
"Dynatrace helped us not just use fewer resources for getting to the cloud, but also the time that our engineers spend on troubleshooting issues now concentrated on innovating in their actual role has been a huge productivity boost."
Nestor Zapata, Lead Systems Administrator at Citrix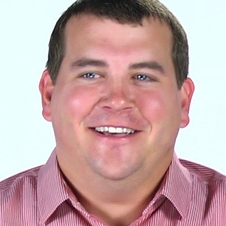 McGraw-Hill Education
"Our applications are very complex. One issue had 12 people looking at it for about six days. Once we loaded Dynatrace, we diagnosed and fixed the problem in five minutes."
Shane Shelton, Senior Director of App Performance, McGraw-Hill Education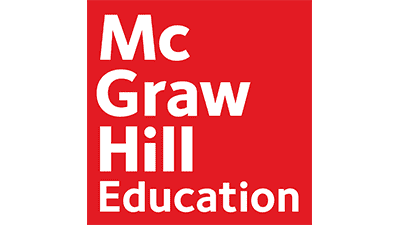 Why choose Dynatrace over AppDynamics?
---
Purpose-built for the modern cloud
Auto-everything makes it easy
With Dynatrace, everything is automated. Instrumentation, discovery, baselining, problem identification, business impact and root cause all happen out-of-the-box with no configuration. Get up and running in minutes.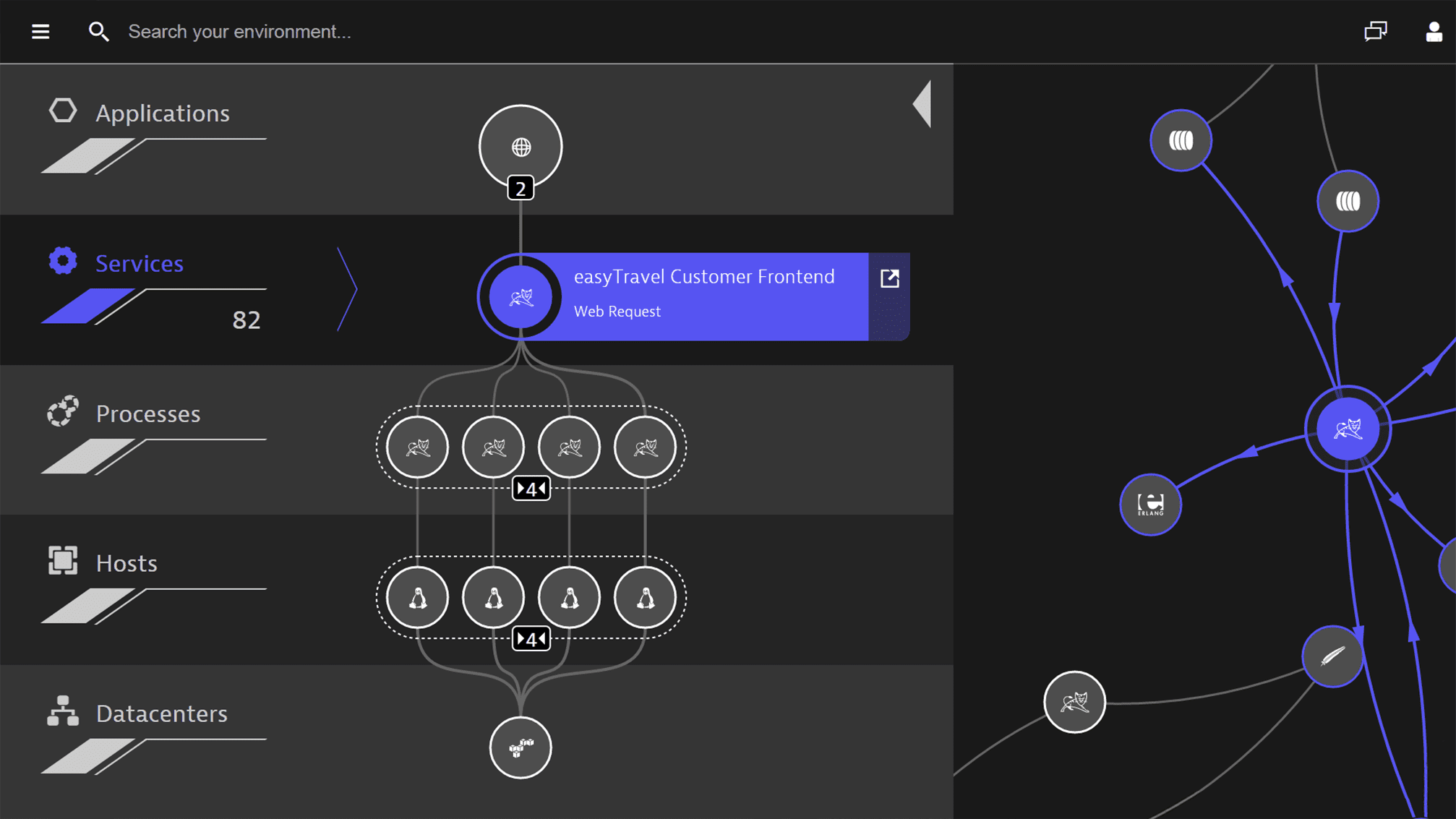 AI powered answers, not just alerts
Dynatrace is powered by artificial intelligence. That means we analyze millions or even billions of dependencies to automatically identify problems, their business impact and the root cause. AppDynamics provides dashboards and metrics and leaves the burden on you to find and resolve issues.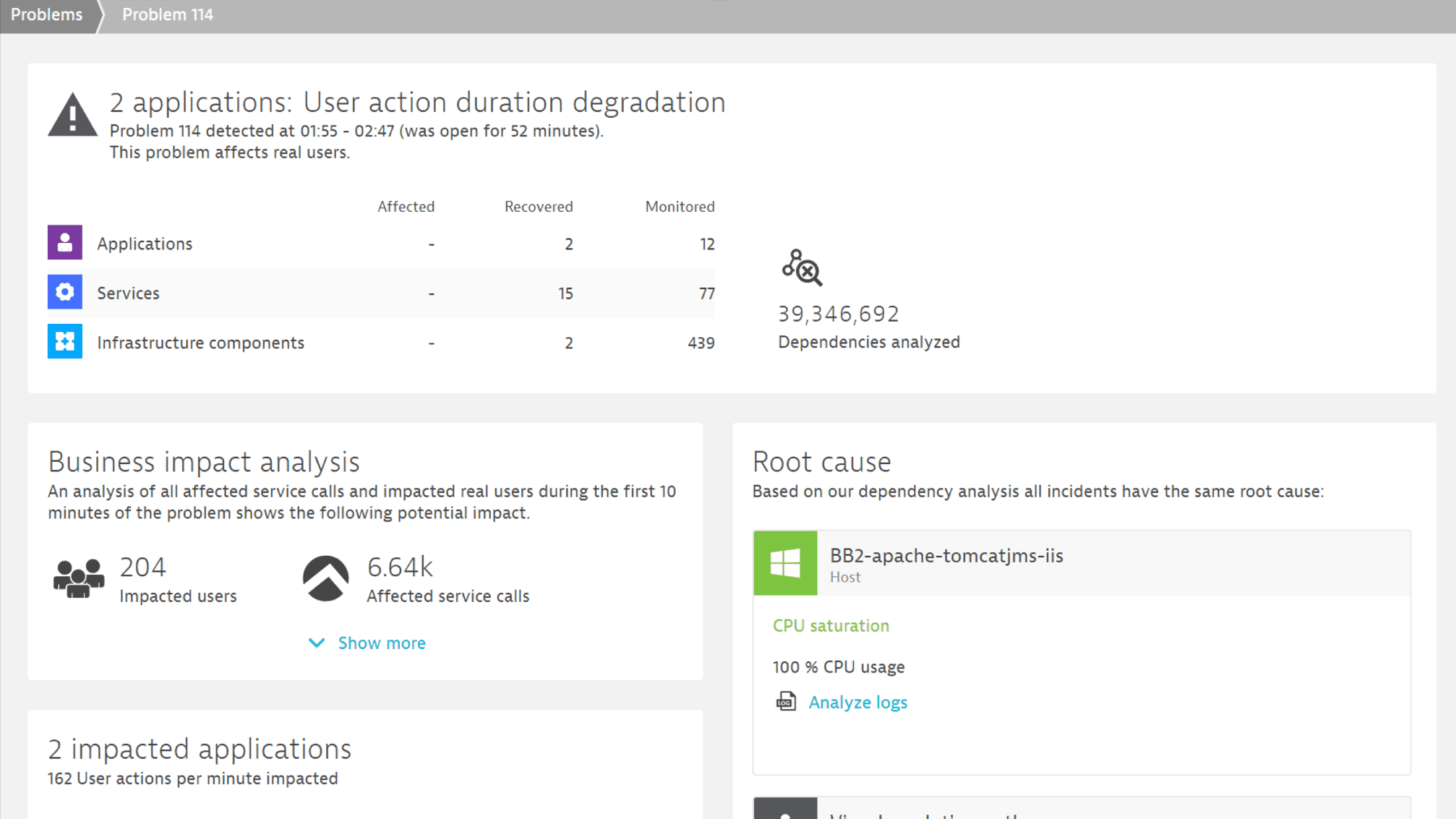 Docker and microservice magic
Dynatrace is the only monitoring solution engineered to automatically detect all containers and microservices, as they spin up, without modifying images or manual configuration. AppDynamics requires you to install multiple agents, and to modify your container images.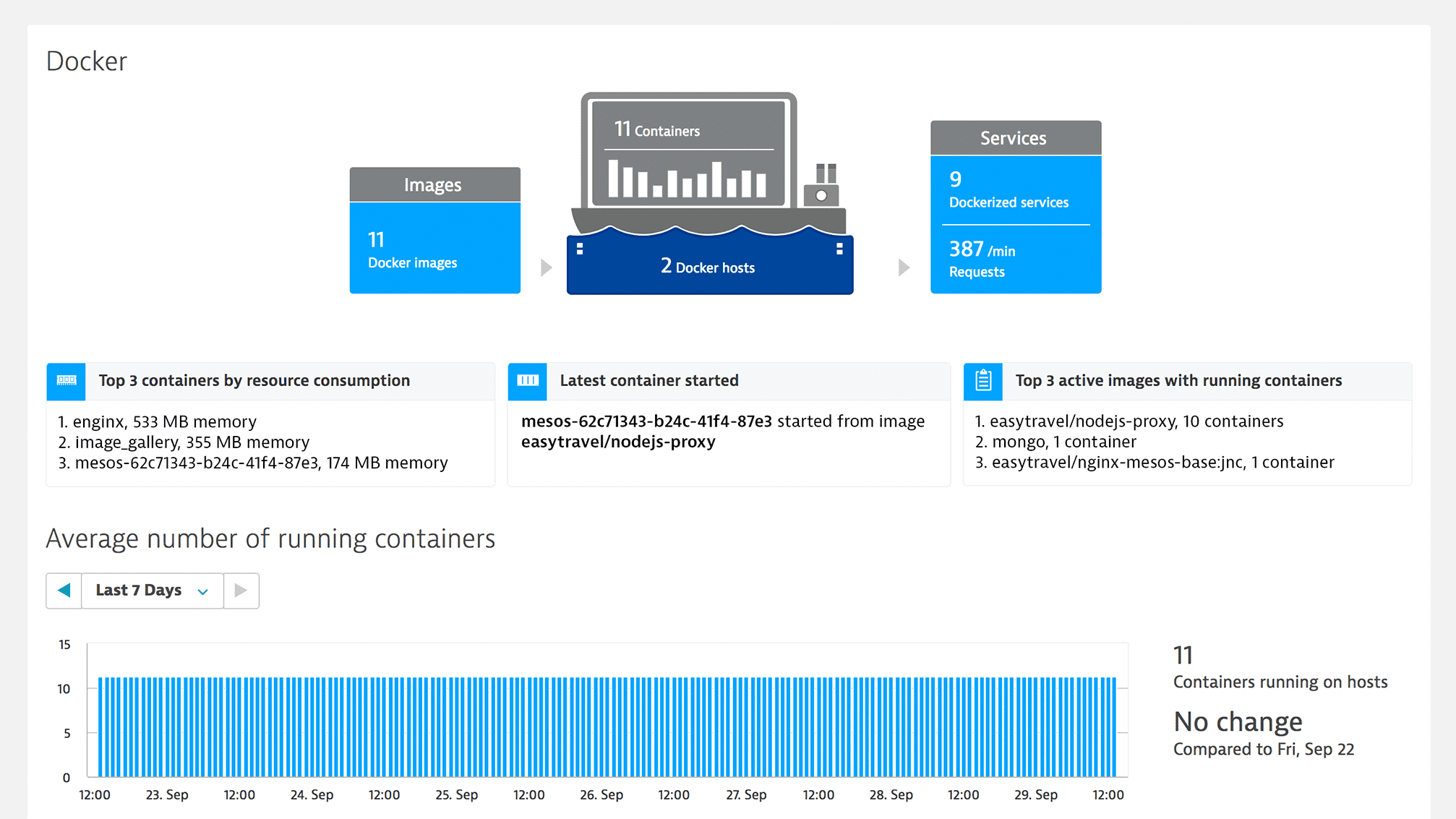 Everything in one solution
Dynatrace provides full stack, enterprise monitoring in a single solution. From the end user experience, application code, and cloud infrastructure, including network and log monitoring. With AppDynamics, you need to add tools from other vendors to get the complete picture, and even then you're left to manually correlate data.
Dynatrace vs. AppDynamics: The difference is clear
---
Dynatrace
Cisco AppDynamics
Ease of deployment and updates

Dynatrace: OneAgent, fully automated discovery, baselining & dependency mapping.
AppD: Requires multiple agents and manual deployment & updates.




Scalability

Dynatrace: Horizontally scaling cluster architecture scales to +100k hosts.
AppD: Limits at 5K hosts, no end-to-end observability across large hybrid cloud environments.




Transaction visibility

Dynatrace: Every transaction, end-to-end, for effective troubleshooting, optimization, and AI.
AppD: Limited due to sampling/snapshot approach.




Problem identification and resolution

Dynatrace: Artificial intelligence identifies problems, business impact and root cause.
AppD: Alerts and dashboards only – leaves troubleshooting to you.




Integration

Dynatrace: Robust APIs and integration w. all enterprise apps.
AppD: Limited integration capabilities.




Total cost of ownership

Dynatrace: 1/10th TCO - 100x faster to deploy + 1/10th the people needed
+ 1/10th server capacity needed + 20x faster MTTR




Application/technology coverage
Dynatrace
Cisco AppDynamics
Digital Experience

Dynatrace: Best-in-class real user and synthetic transaction monitoring.
AppD: Monitors real users, but not end-to-end at scale. Limited synthetic capabilities.




Application Performance

Dynatrace: Supports most common languages and database tiers with single agent.
AppD: Supports most common languages and database tiers with multiple agents.




Infrastructure

Dynatrace: Full stack monitoring including log files and network.
AppD: Limited infrastructure capabilities.




Cloud IaaS support

Dynatrace: Full integration w. AWS and Azure, buy from marketplace.
AppD: Limited integration, sold by AppD only.




Cloud native support

Dynatrace: Sees inside containers to monitor the software and services running within.
AppD: observability into container health only, missing what's most important.




Apps of record (e.g. SAP, Oracle, Citrix)

Dynatrace: Support for enterprise apps including Oracle EBS, SAP, and Microsoft Exchange.
AppD: No observability into key apps of record




What's new?
---
Sign up for Dynatrace today!
Dynatrace seamlessly integrates with your cloud and container environments
---
Recognized by industry analysts
---
Why Dynatrace?
---
AI powered, full stack, automated monitoring. It's APM, but it's not as you know it.
The only solution for the hybrid multi-cloud enterprise.
1. Easy to use
Single agent install, auto detects, auto configures. Web-scale to 100,000 hosts.
2. See everything
User, app, logs, databases, hosts, network. All-in-one. Nobody matches our data capture.
3. Rapid answers
Our deterministic AI is continually learning, diagnosing, and self-healing. It's superhuman.
Sign up for Dynatrace today!
---
You'll be up and running in under 5 minutes:
Sign up, deploy our agent and get unmatched insights out-of-the-box.
Just a few of our enterprise customers