Dynatrace comparison: more than APM
Get an overview about the advantages of Dynatrace compared to other products
Dynatrace delivers unrivaled digital experiences
Unlike other providers, Dynatrace is offering a full-stack solution which contains way more than application performance monitoring. AI-powered, unified, automated performance management is the goal of Dynatrace which leads to the ability of seeing every user and every app everywhere. Auto-deployment and configuration in the cloud offers a maximum amount of usability. Especially since it does not matter which cloud technologies are used. Optimizing an entire IT environment has never been so easy.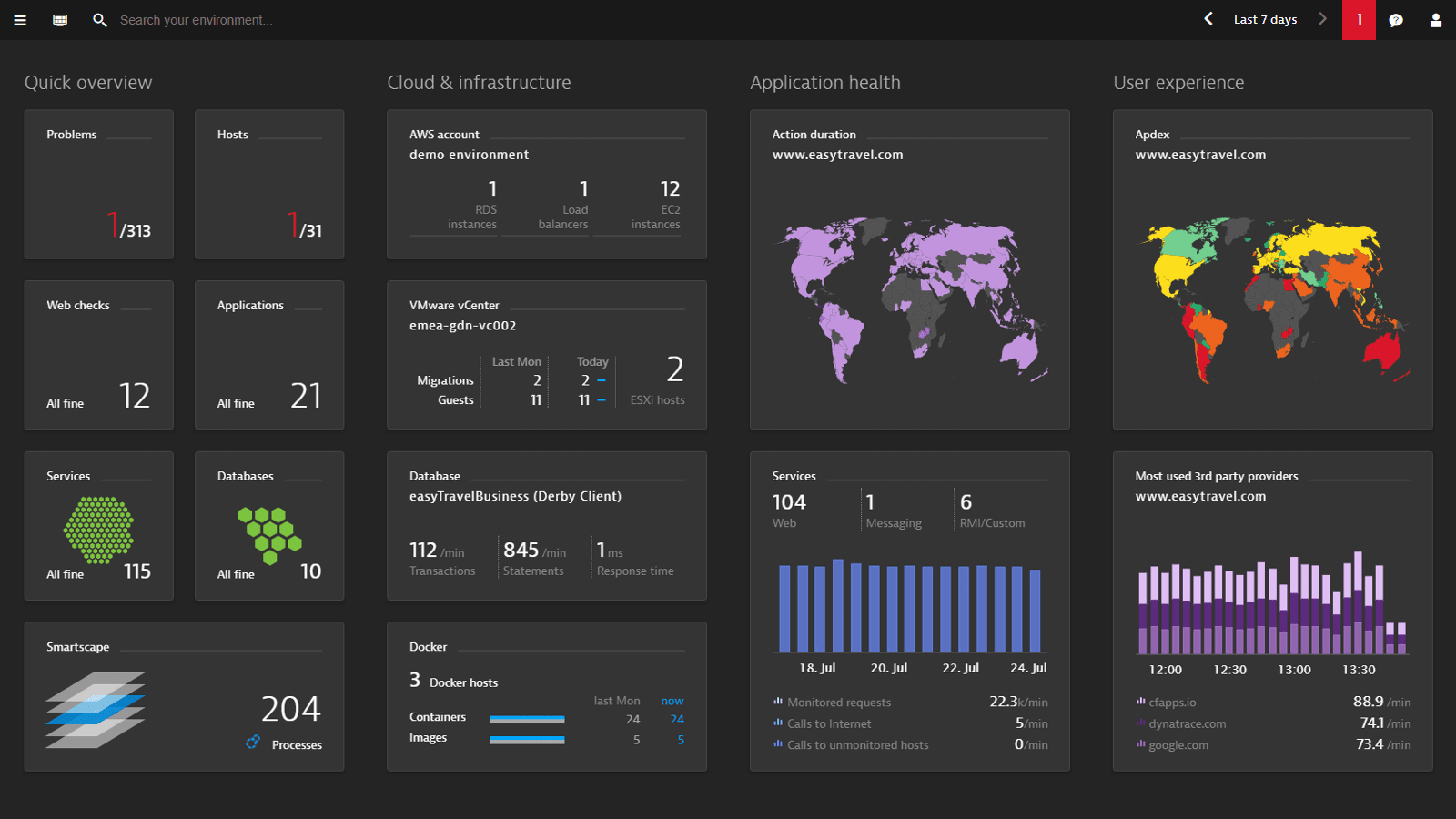 Dynatrace ranks #1 for APM and does even more
See why these big players chose Dynatrace over the competition

"AppDynamics simply samples the traffic, whereas I can trust the key performance indicators we put up with Dynatrace because I know they're representative of all the transactions."
Jeff Palmiero, APM Manager at Raymond James

"I've used the competition... it can't do what Dynatrace can do."
Shane Shelton, Senior Director of App Performance, McGraw Hill Education
"Dynatrace helped us not just use fewer resources for getting to the cloud, but also the time that our engineers spend on troubleshooting issues now concentrated on innovating in their actual role has been a huge productivity boost."
Nestor Zapata, Lead Web Systems Administrator, Citrix
Try Dynatrace now and profit from all its advantages!