The holiday season is a big deal, in more ways than one. Domestic travel in the US will see more than 115.6 million people hit the road or the airport with travel times for motorists increasing by as much as 4X their normal travel times, according to AAA. On top of the hectic travel, Forbes expects $730B to be spent this holiday season, which began last month with Black Friday and Cyber Monday deals.
Wait, what does this have to do with Dynatrace?
For most retail customers, this weekend marks one of the busiest times of the year. While many have been and continue to load test their applications and infrastructure to ensure stability, others are readying their sites for holiday promotions and new offers. This is a mission-critical time for all of our customers to ensure their IT ecosystems can support their consumers and business. Whether you're in banking, retail, or eCommerce, this holiday season impacts everyone so remember that you have the Dynatrace ONE team and our entire Technical Support organization here for you!
While most Americans will have the holidays off to spend with their families (or the thousands of other people at the mall), our global team of Technical Product Specialists and Technical Support Engineers will be working through the holidays to help you through the online shopping extravaganza. This isn't limited to the Thanksgiving or upcoming Christmas holidays, but throughout the whole season. Consumer spending this time of year is higher than any other time of the year, so we know how crucial this period is to the success of your organization.
This year, through the power of our new Digital Business Analytics, we can tie full-stack monitoring data to business metrics and get real-time, precise answers about conversion, revenue impact, release validation, customer segmentation and more, to quickly remediate issues and drive better business outcomes. If you want to try out Digital Business Analytics during this holiday season, our Dynatrace ONE teams can help you provide precise answers to ultimately improve the business outcomes that matter over the holidays, like seamless digital experiences and conversions.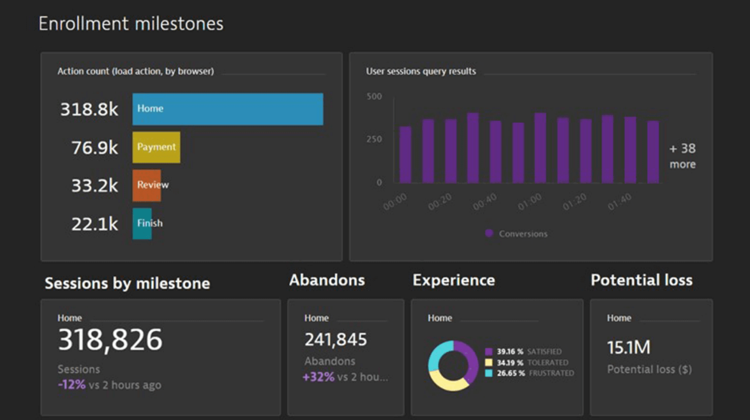 We're ready
As a global team, we have our Detroit and San Francisco Labs covering North and Latin America, our Linz, Austria and Barcelona, Spain Labs covering the European region, and our Sydney, Australia Lab for our Asia Pacific customers Whether you have a question on deployment best practices as you scale up your infrastructure, having trouble with configuring a plugin, or are in the middle of a problem that you just need a second set of eyes to help understand and triage, our teams of Technical Product Specialists and Customer Support Engineers are here for you. The easiest way to reach us is the in-product live chat but if that's not an option remember you have our Customer Support Portal as well.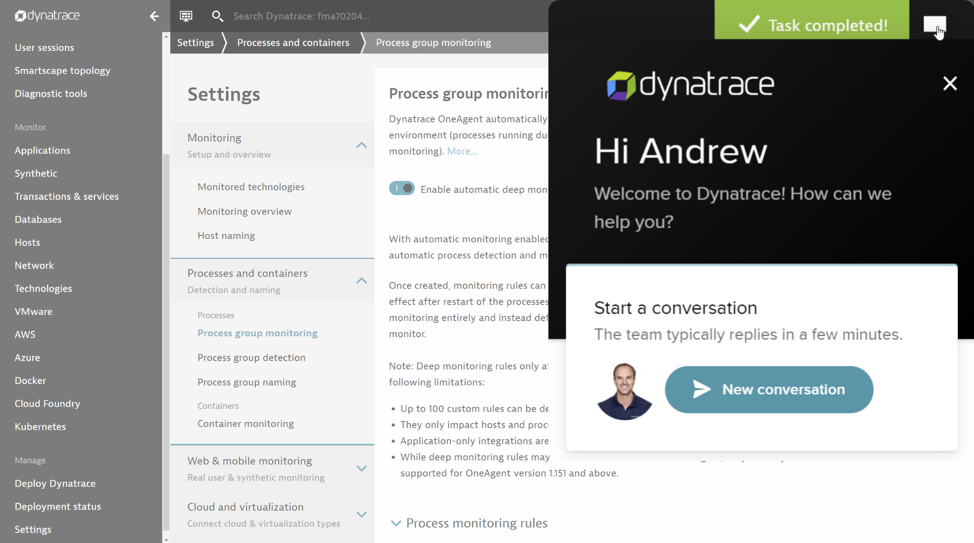 Our theme for the holiday season is readiness, and much like our customers who have been preparing a whole year for a single day, so have we. Our teams know their assignments, they have their coffee ready, and they are here to answer your questions.
This holiday season, you can count on Dynatrace!