"You cannot have multiple tools. We have to be able to focus and collaborate. Everyone has the same view, the same information, at the same time. So, we decided this year, we will only use Dynatrace."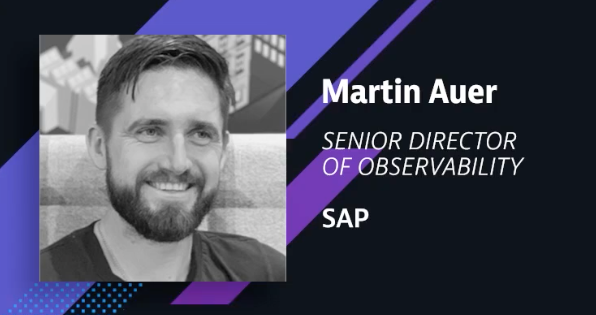 As e-commerce experiences become more sophisticated and we all rely on them more and more, observability for e-commerce applications and the clouds they run on has become more critical than ever to retailers' success.
Martin Auer, Senior Director of Observability at SAP, has been dealing with the pressures of the pandemic and surge in demand for digital experiences. He joined us at Perform 2021 to share his experience, highlighting why automatic and intelligent observability and AIOps are crucial.
SAP makes observability a first-class citizen
Auer oversees the initiative to maintain the performance and availability of SAP Commerce Cloud, which underpins more than 3,500 e-commerce sites in more than 200 countries, processing transactions worth $500 billion annually. He explained why observability for e-commerce is so central to his mission.
"We provide observability to run best-in-class businesses. That's our mission statement. When the site is slow, if the checkout process is not working, you might choose to buy somewhere else. So, it's key that our customers keep the site running fast."
SAP delivers a record holiday shopping season with observability for e-commerce
Observability for e-commerce becomes even more critical at peak times of the year, Auer explained, such as when the holiday shopping season begins in November.
E-commerce transactions during that period have consistently grown in recent years and skyrocketed last year due to the pandemic. In November 2020, Commerce Cloud processed a total value of transactions that was more than six times greater than the same month just one year before.
Despite this increase, Dynatrace's observability capabilities enabled SAP to reduce the amount of downtime Commerce Cloud customers collectively experienced, from 50 hours in the 2019 holiday season, to just six hours in the same period of 2020. More still, very little of that downtime was related to the SAP cloud platform.
"That's tremendous, especially when you see four of the six hours were introduced by customer code," said Auer.
A single observability platform enables collaboration
In previous years, the Commerce Cloud team kept on top of the November rush with a 'follow-the-sun' war room across three global regions, with multiple screens and tools providing observability into customers' e-commerce applications. However, Auer explained a new approach was needed with the team all working remotely in 2020.
"You cannot have multiple tools. We have to be able to focus and collaborate. Everyone has the same view, the same information, at the same time. So, we decided this year, we will only use Dynatrace."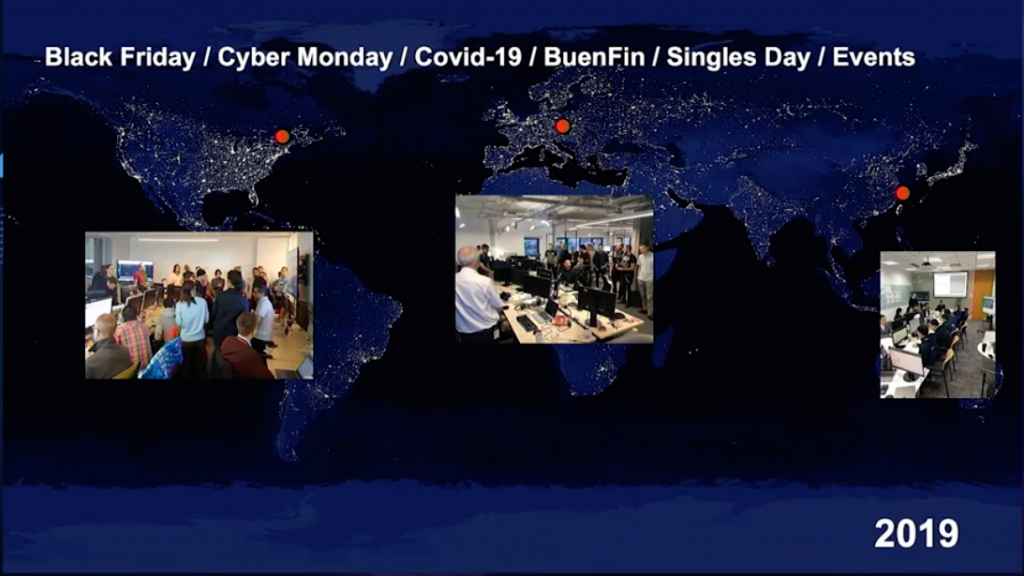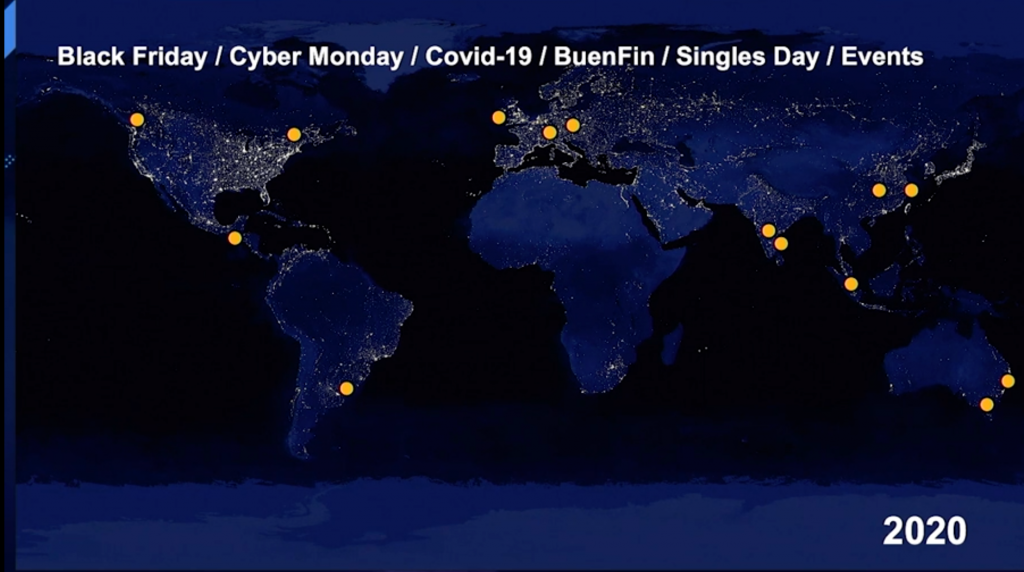 Observability facilitates understanding and response at scale
Auer outlined the key benefits of Dynatrace's observability for e-commerce use cases and beyond. First, he pointed to the infrastructure monitoring capabilities as critical to understanding the impact of hardware failures. He also highlighted the benefits of Davis, the AI-engine at the heart of Dynatrace.
"We really like how Davis works. When you have 55,000 problems per month, you need to have the right information. You cannot go manually through them," he said.
Auer's team shares these observability insights with other teams through a collaboration dashboard that enables them to prioritize problems based on impact and assign them to engineers to resolve. "This was key for the success of the 2020 holiday season. The engineer can get a preview on how to fix the issue, how to identify it. That really helped," Auer added.
Automatic and intelligent observability insights extend to the business
Auer also explained how observability data is used to deliver insights to the business, through a fully automated monitoring service. "You can see the traffic reaching each milestone of an online shopping journey. Customers can use this to see where their customers leave (a site) or where they like (an item). This is a real-time view, so customers can easily see what's going on right now."
This, he reported, offers invaluable insights that Commerce Cloud customers can use to plan marketing strategies and make performance improvements to their e-commerce applications.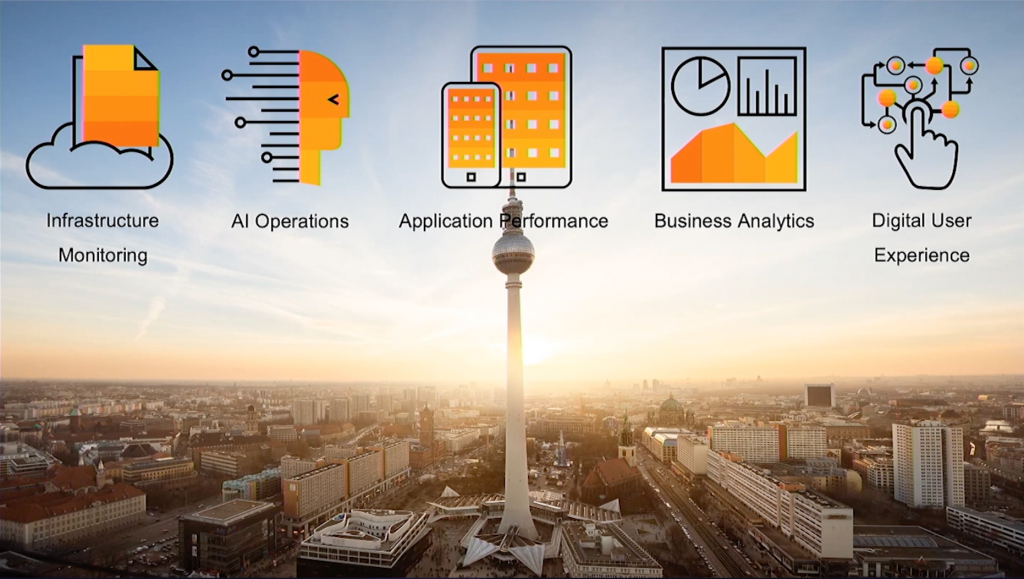 Digital experience revealed by real-user monitoring
The team also offers customers a digital experience dashboard, where they can use the capabilities in Dynatrace to better understand user journeys. For example, customers can create a custom click path to simulate customer buying journeys and identify where they can make further improvements.
"A super cool feature is the real user monitoring, where you see real insights into what's happening in the browser. User actions break down by satisfaction and end-to-end response time. We have a lot of customers that use that, and all the feedback is they're very happy," Auer explained.
"Without the insights we gain with Dynatrace," Auer concluded, "it would not be possible to run the business as successfully as we do now."
To see first-hand how Dynatrace helped SAP deliver a record holiday season, you can watch the full interview using the local links below and find the Perform session here: